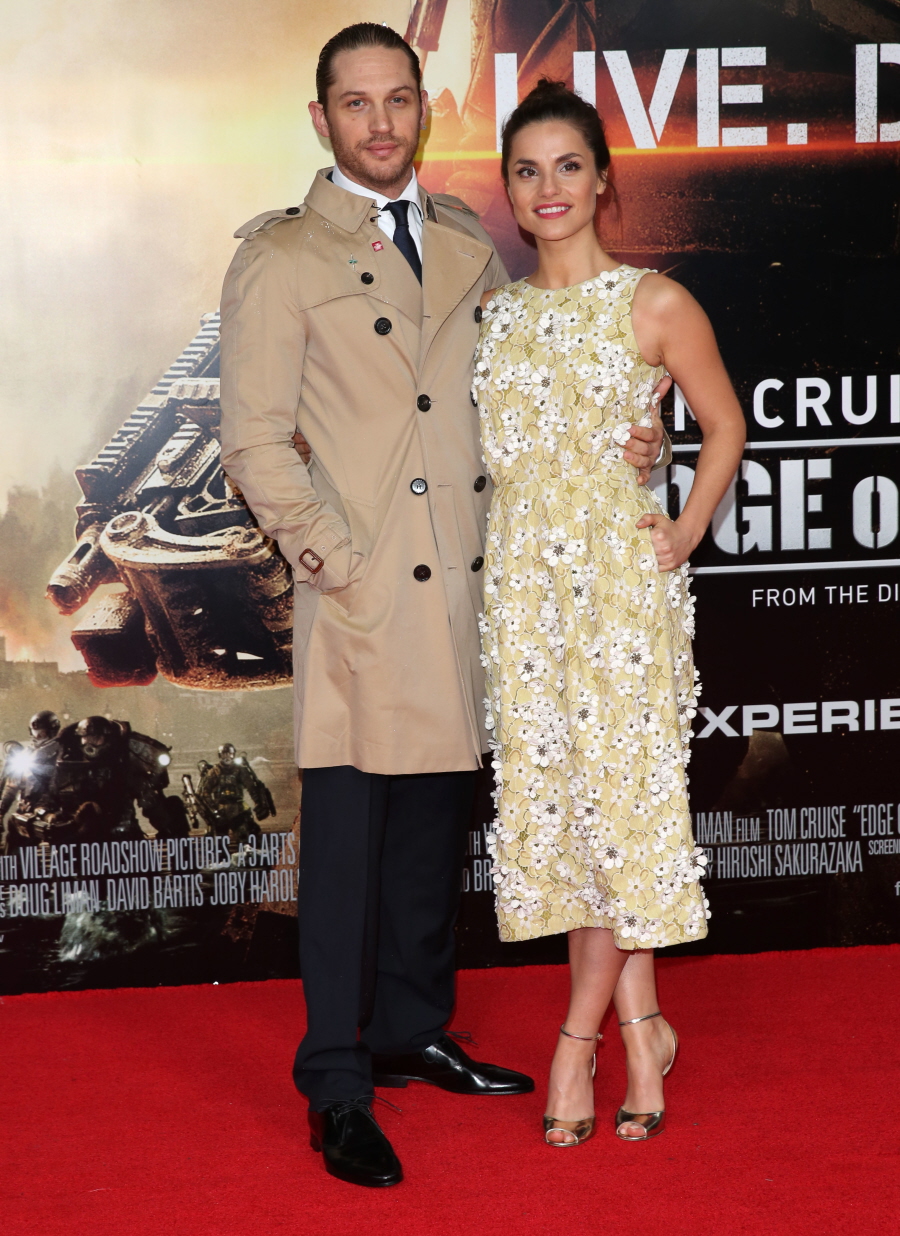 Last year or whatever, when Tom Hardy was really coming into his own as a movie star, his girlfriend/fiancée Charlotte Riley got a supporting part in the Tom Cruise film The Edge of Tomorrow. There were some rumors that Charlotte only got the part because the studio wanted to keep Tom Hardy close and happy. Plus, it's always nice to have a proper bloke come to the premiere, right? So these are some photos from last night's London premiere of The Edge of Tomorrow – Bedhead will have the pics of Tom Cruise & Emily Blunt later on. My rule is "whenever we have new Tom Hardy photos, we use them." So enjoy.
Tom gave some interviews last month where he kept calling Charlotte (or "Charlie" as he calls her) his "wife." Tom's publicist had to run to Us Weekly after the fact and say that no, Tom and Charlotte didn't get married undercover. They're still just engaged. And living together. Jealous? I am. I know Tom is a needy Virgo. But so am I! We would be perfect together – two neurotic Virgos who could complete each other. Sigh.
I'm also including pics of Guy Ritchie and his fiance, Jacqui Ainsley. I totally forgot that Jacqui is pregnant again. This is her third child with Guy. They also have son Rafael, 2 and a half, and daughter Rivka, 1 and a half. Guy looks sort of rough-and-tumble, doesn't he? I want him to switch beards with Tom.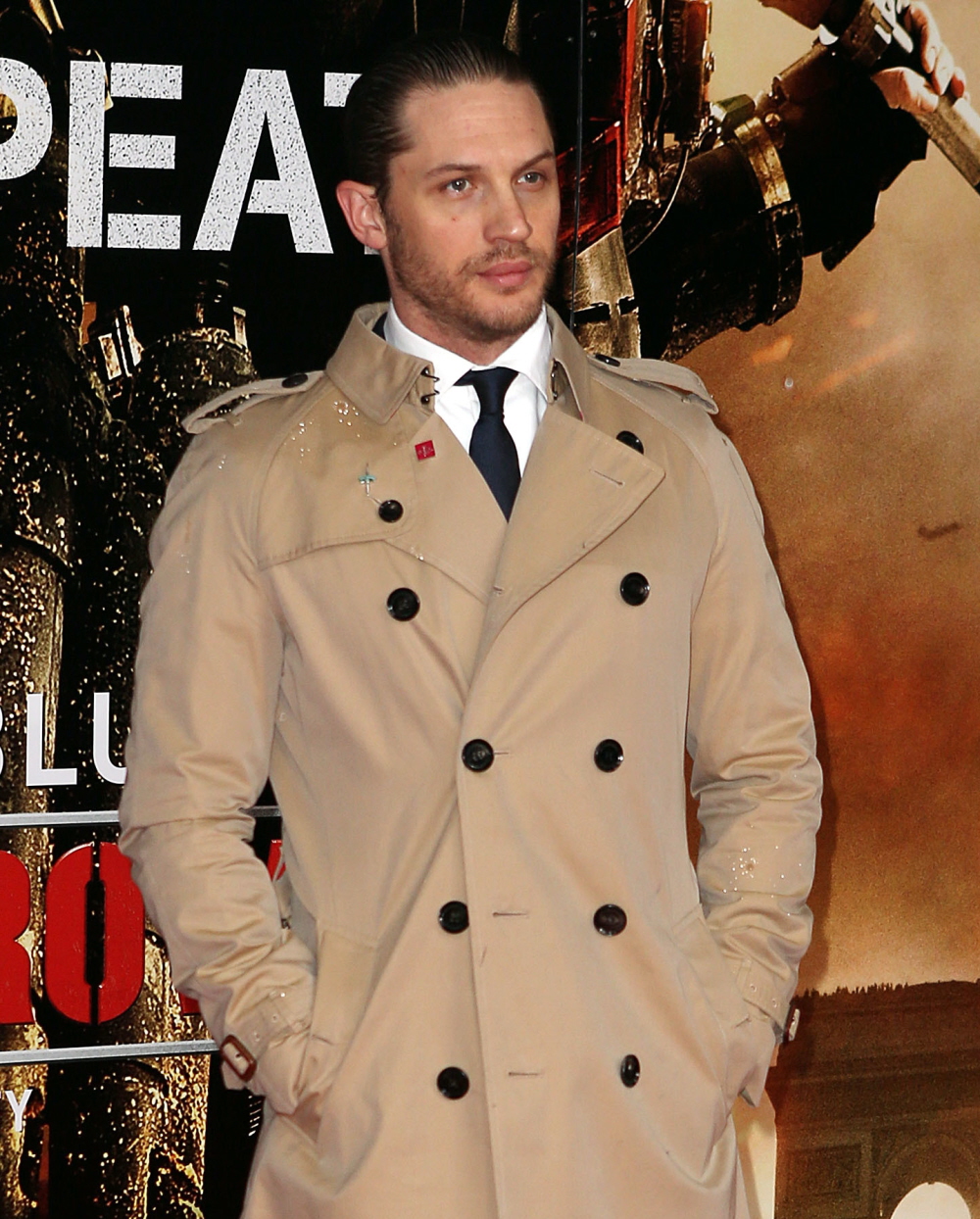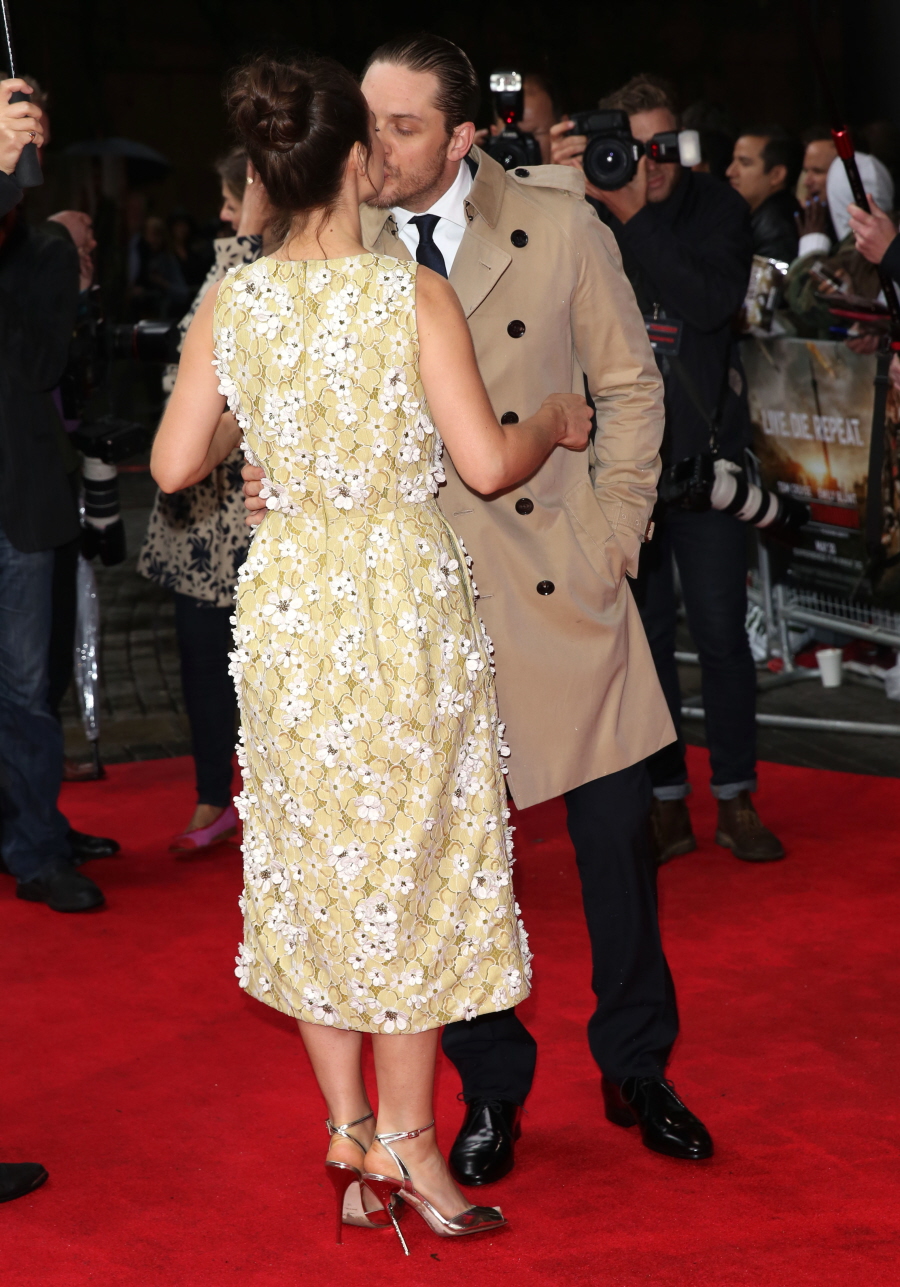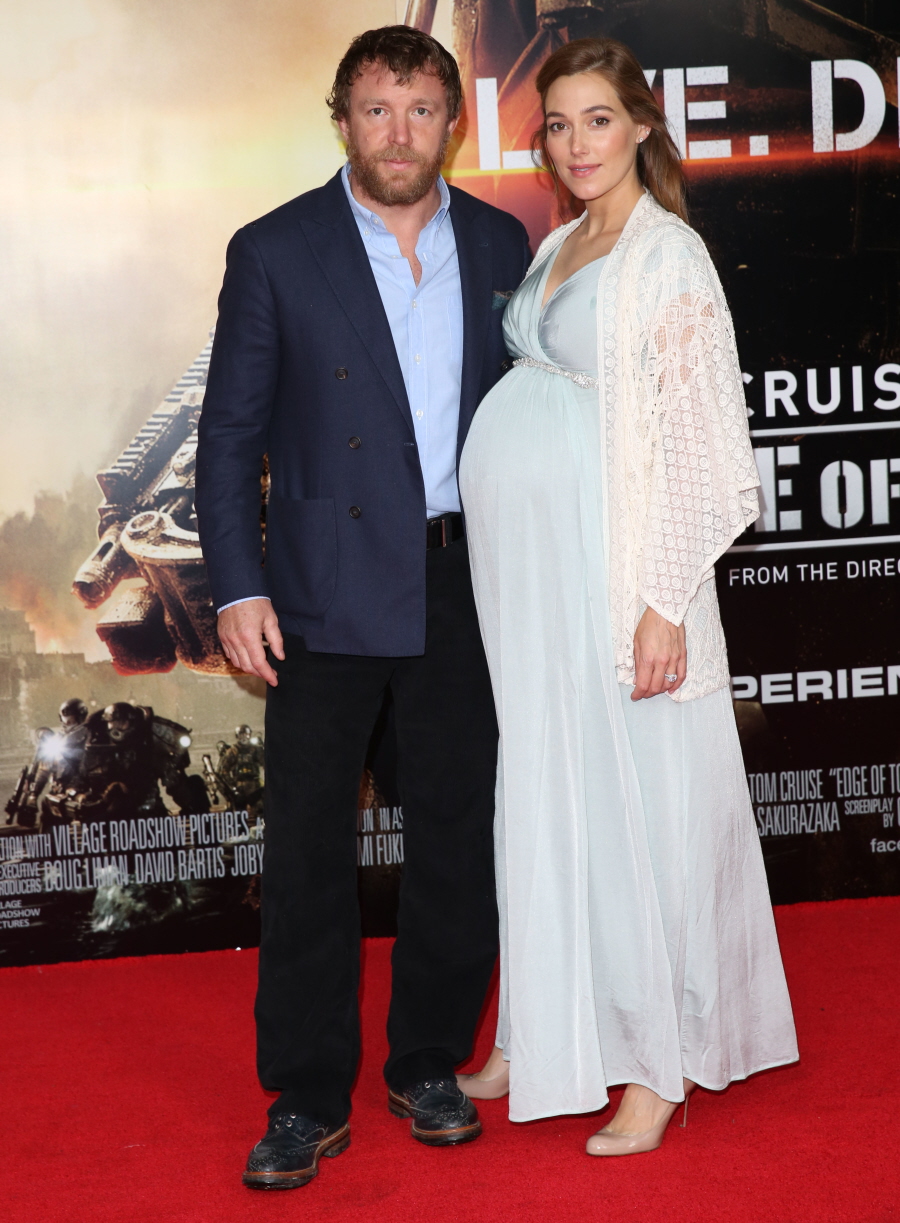 Photos courtesy of WENN.