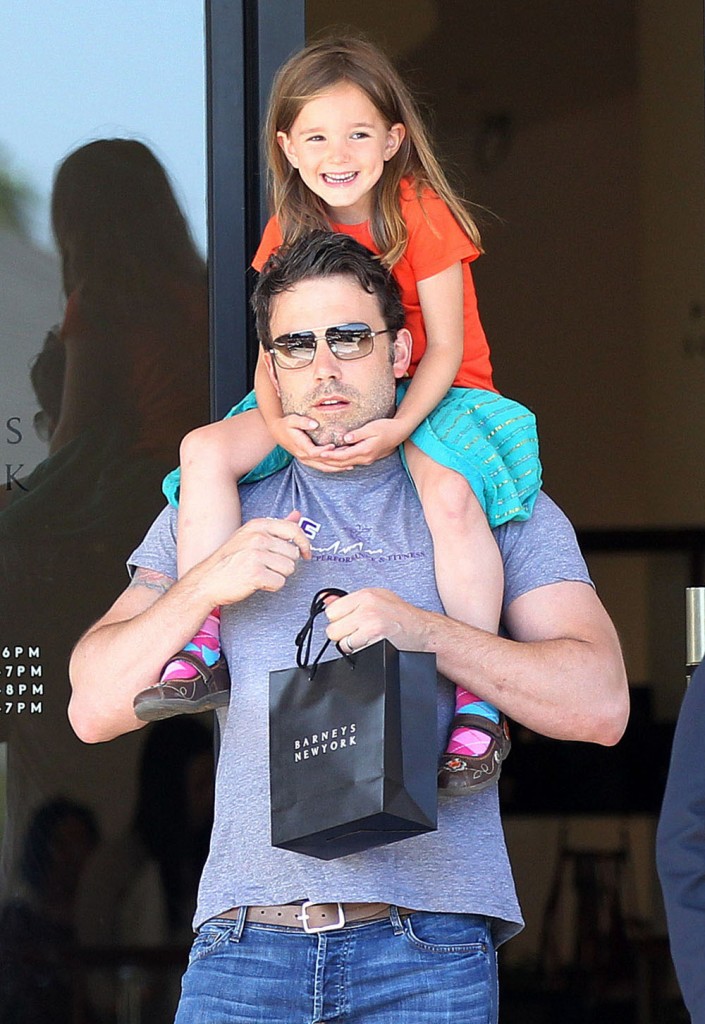 These are photos of a beefy looking Ben Affleck out with his youngest daughter, Seraphina, 5, on Saturday. Ben took Seraphina shopping at Barney's with him. Barney's has a children's section, so Seraphina may have enjoyed her day out with dad. (I know my son hates shopping, but my friend's daughter is around Seraphina's age and she loves to shop. I'm sure it just depends on the kid.) Look at how Seraphina is playing with her dad's hair, so cute.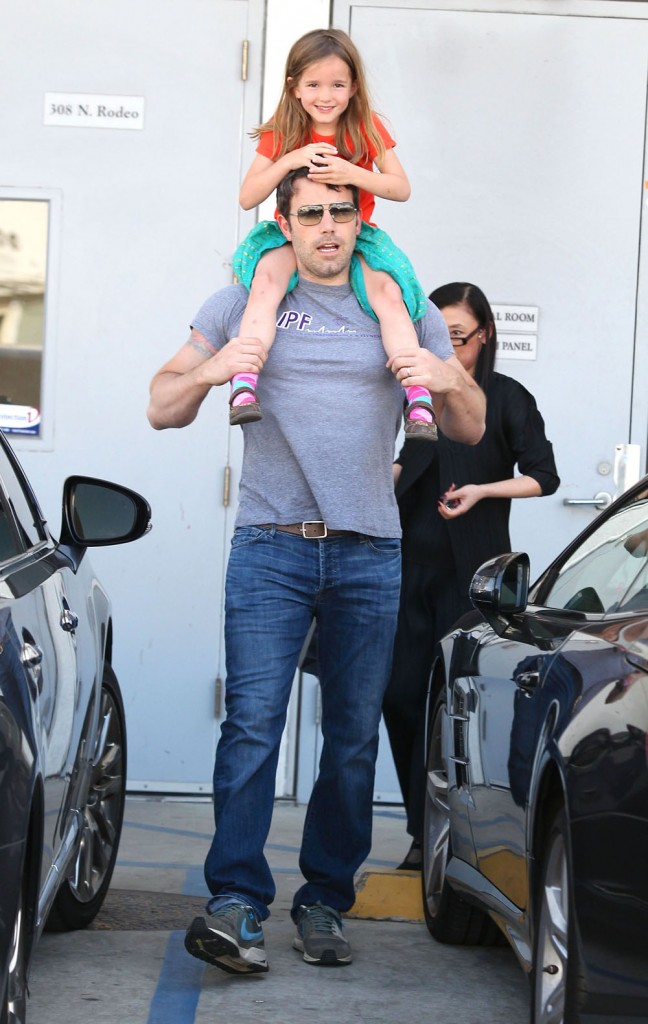 These photos are likely planned somewhat. I believe that the Garner-Afflecks have paparazzi who follow them daily, but we rarely see Ben out with his kids, so he knows how to avoid them. (He's been in Detroit filming, but still he does avoid the paps when he's in LA.) Like Ben's many appearances during Oscar season last year, this outing may have a purpose. It may be meant to distract us from the stories of Ben's gambling addiction and the issues that's said to be causing in his marriage. The narrative goes something like, "look, family man Ben is fine! He's superfit and ready for Batman vs. Superman: Dawn Of Justice." He does look really good here, I have to admit. As for whether Ben's gambling is affecting his relationship, Radar has a source who claims that Jennifer Garner is fine with her husband spending his time at casinos because at least he's "focused" and she knows where he is:
"Jen is happy with Ben gambling," a source told Radar, "because she feels like it keeps him focused."

Reports have run rampant for years that the A-list Hollywood couple have been headed for divorce because of a variety of issues.

But the 42-year-old mother-of-three — daughters Violet, 6, and Serafina, 3, and son Samuel, 2 — has told those close to her that Affleck's poker vice "helps with their" relationship, a source told Radar.

And it helps divert the Armageddon star from straying from Garner — which would likely spell armageddon for the nine-year marriage.

"The alternatives are working, gambling, and spending time with family or out on the town partying," said the source. "Gambling replaces that last option … he's either working or gambling."

Since the 41-year-old has been filming Batman v Superman: Dawn of Justice in Detroit, Michigan, "his free time is non-existent," the insider added.

In fact, Garner is the one with the upper hand as Ben plays his hand in casinos all over Motor City.

"Now she has that reign on him," continued the source, "and gambling keeps him in check."
This could be made up, but it does sound like Jennifer. That seems to be how she deals with issues in her marriage, she tells herself everything is fine. This is pretty much what I've said, that at least she knows what he's doing somewhat. That doesn't mean it's not a huge issue though or that Ben isn't a gambling addict. It doesn't even mean that he's not cheating or drinking heavily, although we haven't heard much on that front.
I think Ben is conflicted about starring in Batman vs. Superman: Dawn Of Justice and that he's trying to drown out his second thoughts with gambling. With everything Ben has said about wanting to move away from his blockbuster film past, this career move doesn't make sense. He just got the Oscar for Argo last year, and he said multiple times during the press tour that he wanted to move away from acting because he was sick of the spotlight. I think that he hates that he took this role for the money. There's still a long way to go to see if this movie is going to be successful and if his performance will be well received. You know he cares about that.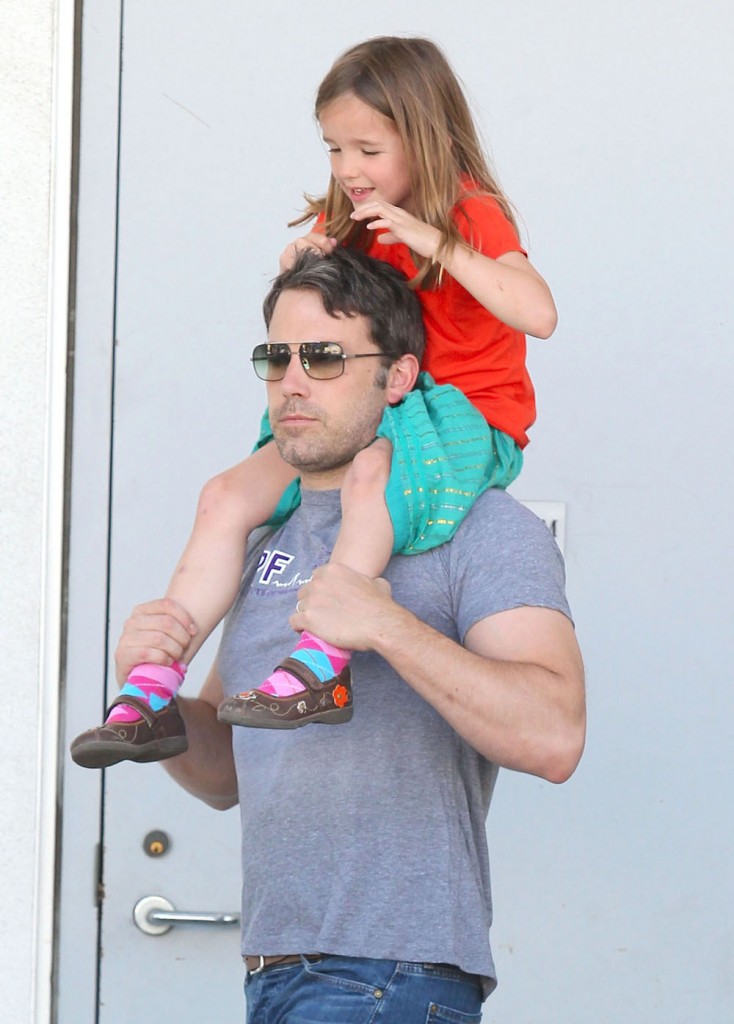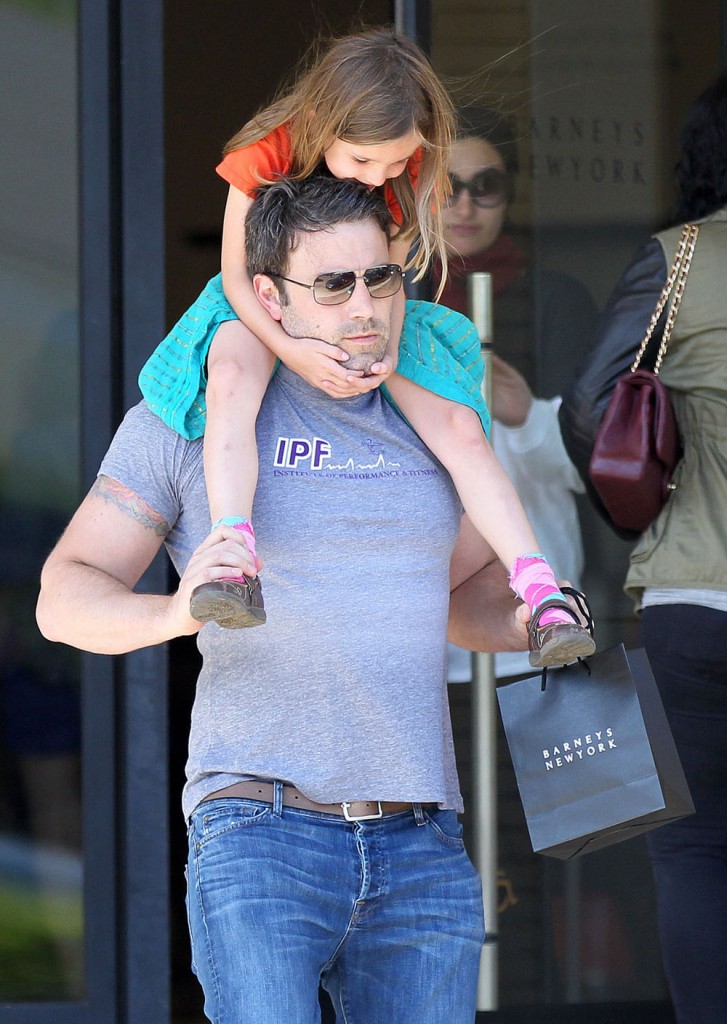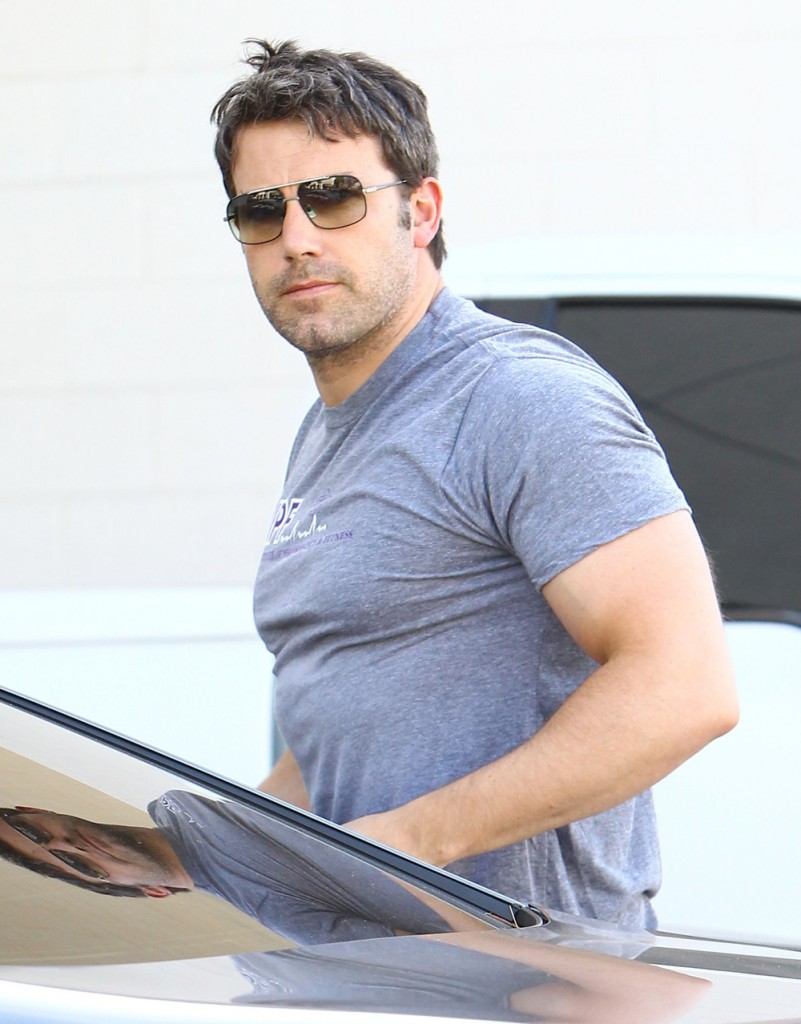 Photo credit: FameFlynet