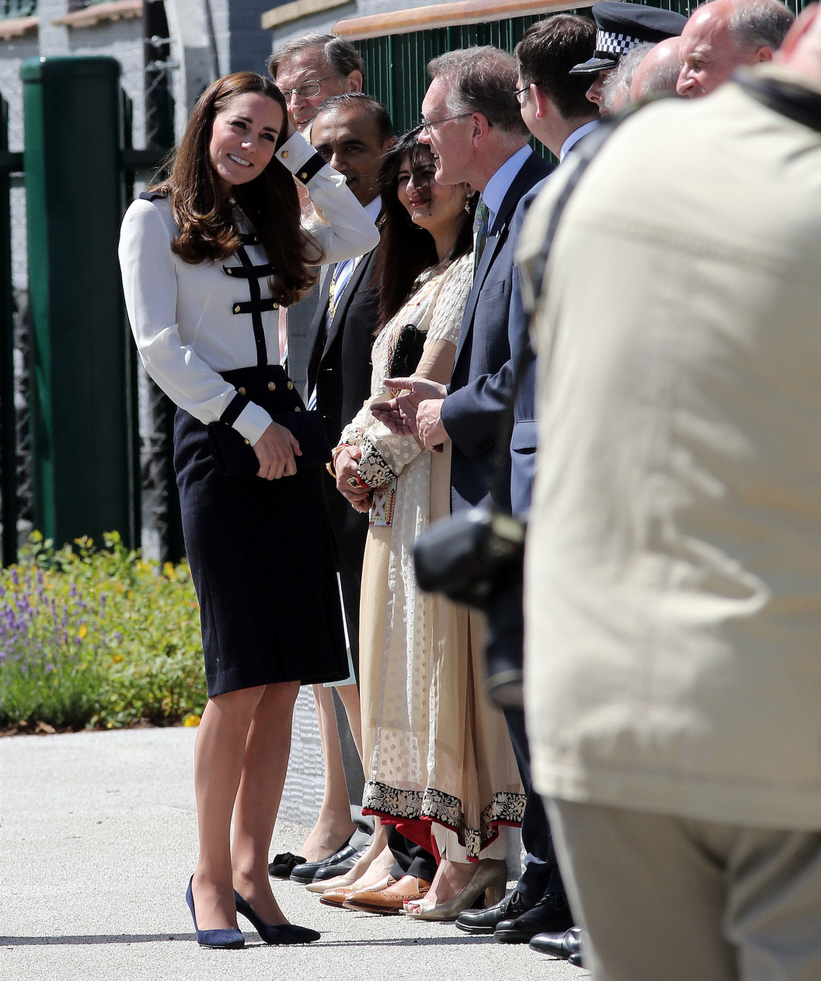 So work. Much hard. Very buttons.
Duchess Kate was back to her Buttony Glory today at the grand reopening of the Bletchley Park Government Code and Cypher School. It cost £8m to restore, and Kate has a family connection to the place, which I will get to in a moment. First, she wore a repeat. And it was glorious!!!! Ha. Kate first wore this BUTTONS BUTTONS BUTTONS buttony Alexander McQueen ensemble in 2011, just a few months after she and William got married. It has a very nautical theme (she wears so many nautically-themed clothes) and I hated it the first time around, mostly because it looks totally '80s and because it was wrong for the occasion the first time (meeting families who lost loved ones in a violent riot). It still seems like a bad choice for this occasion, but I guess the point is that Kate is super-thrifty and she really had to go back into her archives to find this one.
As for Kate's connection to Bletchley Park and the codebreakers of World War II, apparently her grandmother Valerie Glassborow worked at the code-breaking headquarters. That's really cool! Does anyone else watch the TBV series Bletchley Circle? I love that show. Season 2 was great too, especially after that one character left (no spoilers). You can read more about Kate's familial attachment to Bletchley Park here.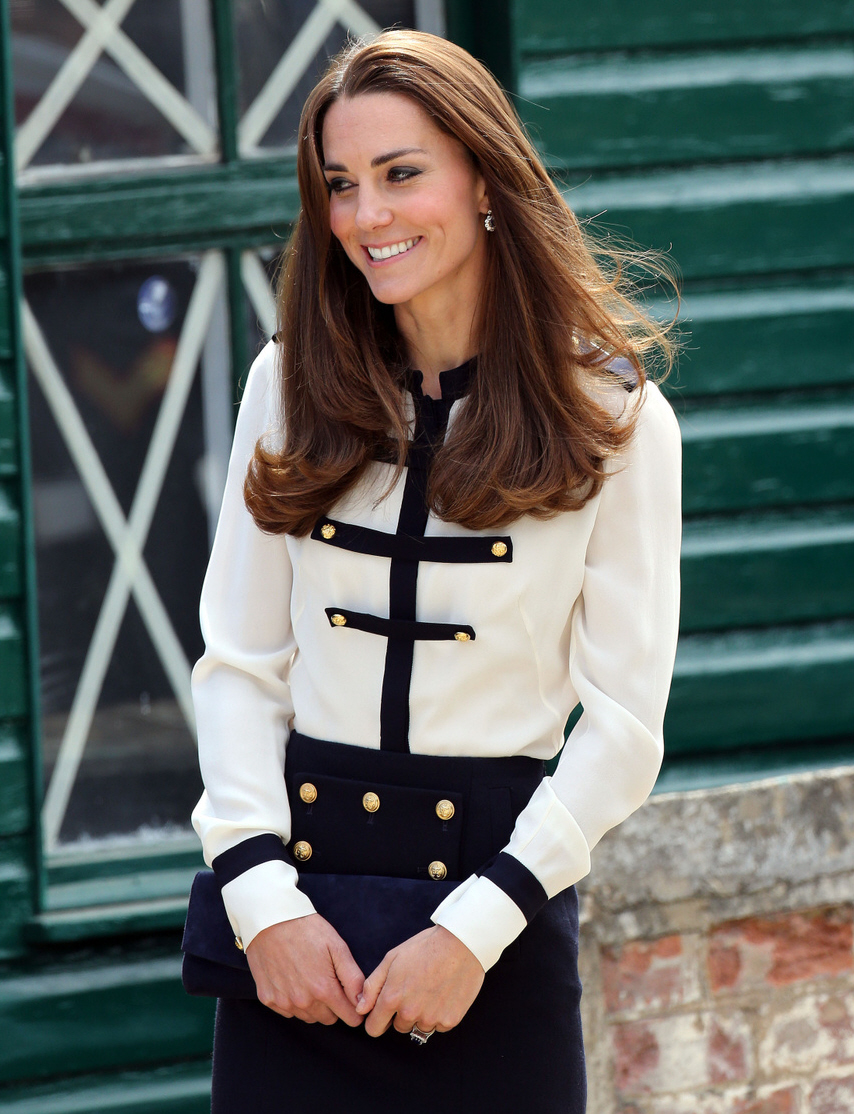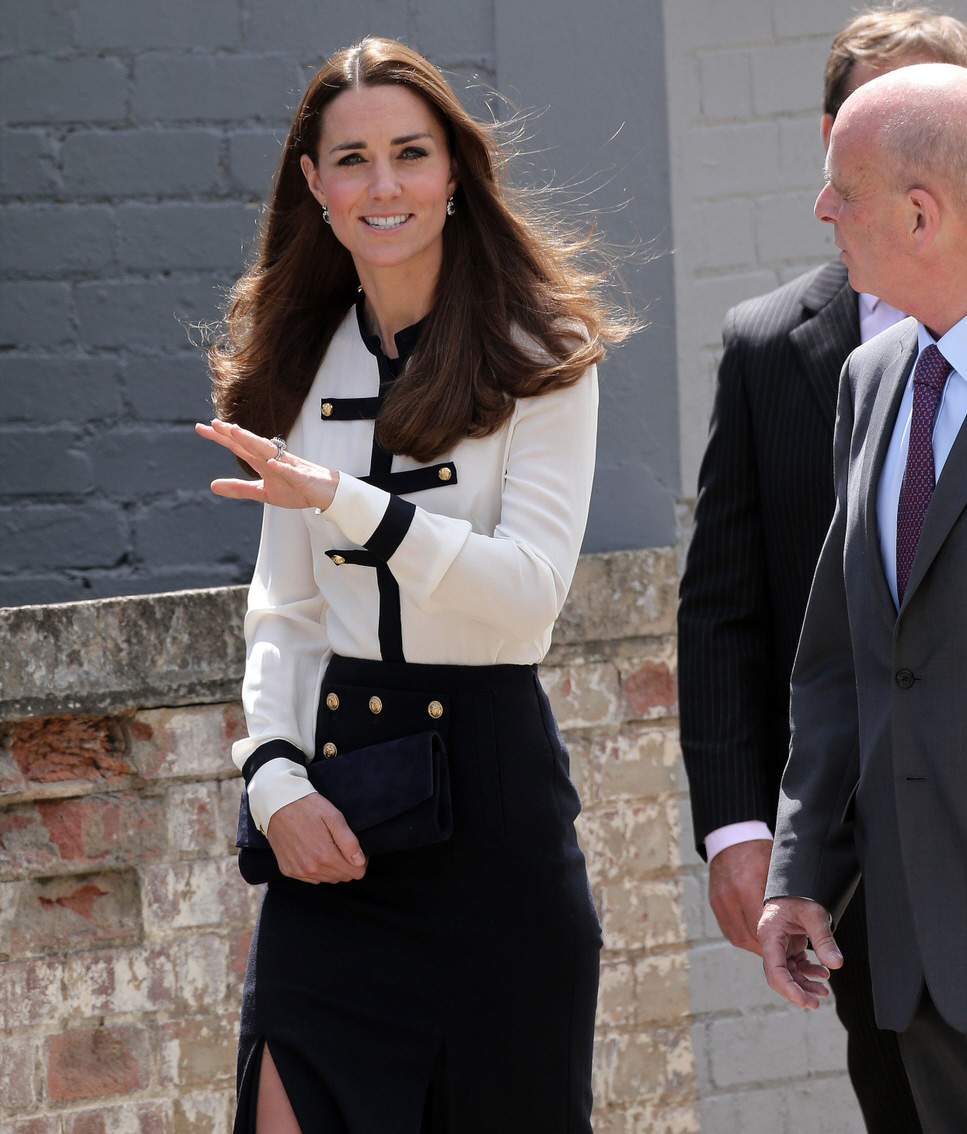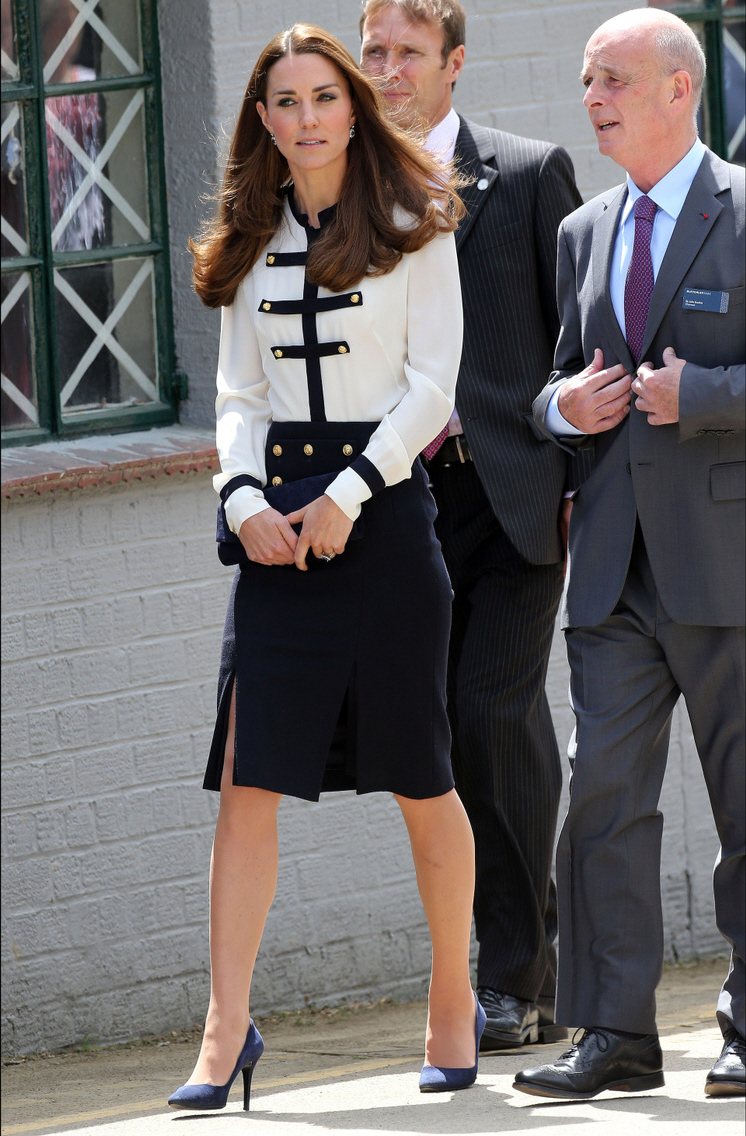 Photos courtesy of Pacific Coast News.