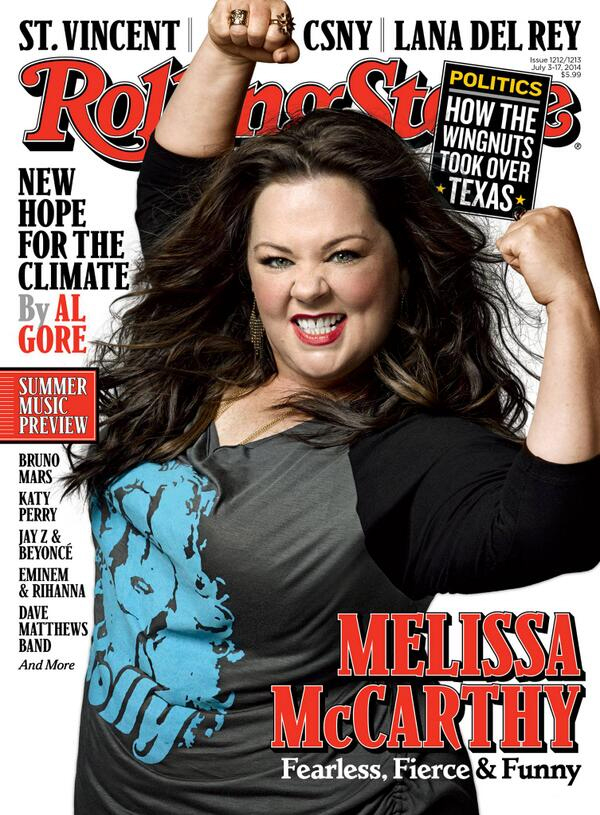 I am SHOCKED by this Rolling Stone cover. You mean major magazines can put a "big" woman on their cover and they don't have to just use a head shot? You mean magazines can actually show a woman's figure when she's not a size 2? Well, I never!! Anyway, Melissa McCarthy covers the new issue of Rolling Stone to promote her summer movie, Tammy. I love that Melissa is such a baller now, that she's a legit film comedienne and leading lady. She's awesome. You can read RS's excerpts here, and here are some highlights:
She started as a drag queen named Miss Y: When McCarthy moved to New York at age 20, her roommate, Brian Atwood, a friend from home who would go on to become a popular shoe designer, suggested she try stand-up. "I really dressed to rival a drag queen, for sure," she recalls. "I had a gold lamé swing coat on, a huge wig, big eyelashes. I talked about being incredibly wealthy and beautiful and living extravagantly."

She got cast in Bridesmaids despite slipping into one of her "fugue states" during the audition — and rambling about dolphin sex: Improvising with Kristen Wiig in front of Judd Apatow and Paul Feig, McCarthy blacked out and began rambling about inter-species dolphin sex. "There's not one thing you could have done to seem any stranger," she said to herself in the car home. "Sex with a dolphin? Handplay with a dolphin! You just could not have been any weirder." A year or so later, she was nominated for an Oscar for her role in the film.

She was a bit of an angsty teenage goth: Early in high school, McCarthy was a preppy jock: a cheerleader and a student-council member. But when puberty hit, she dyed her hair blue-black, wore weirdo fishnets on her arms and snuck out to Chicago, where she'd frequent a club called Medusa's and dance on scaffolding. "I turned slightly nuts," she admits of the years she drank wine coolers and cheap beer — and did a little shoplifting. "We'd wrap sweaters around ourselves and walk out." (She also owns up to stealing a Chunky when she was five.)

She's actually quite happy now. Less the tortured comic genius of cliché than a married-with-kids success story, McCarthy seems almost content. When Hedegaard asks what she might be running from, the star can't come up with an answer, offering only, "I don't know." Her self-destructive habits? "I could eat healthier, I could drink less," she says. "I should be learning another language and working out more, but I'm just always saying, 'Ah, I could get hit by a bus tomorrow.'"
I tend to think a lot of female comics have similar all-over-the-place resumes and early starts, although Melissa's sounds more extreme than most. I love that she was a teenage goth though. I wish more famous, successful people would own up to being goth in high school. ONE OF US ONE OF US.
Here's the trailer for Melissa's summer movie, Tammy: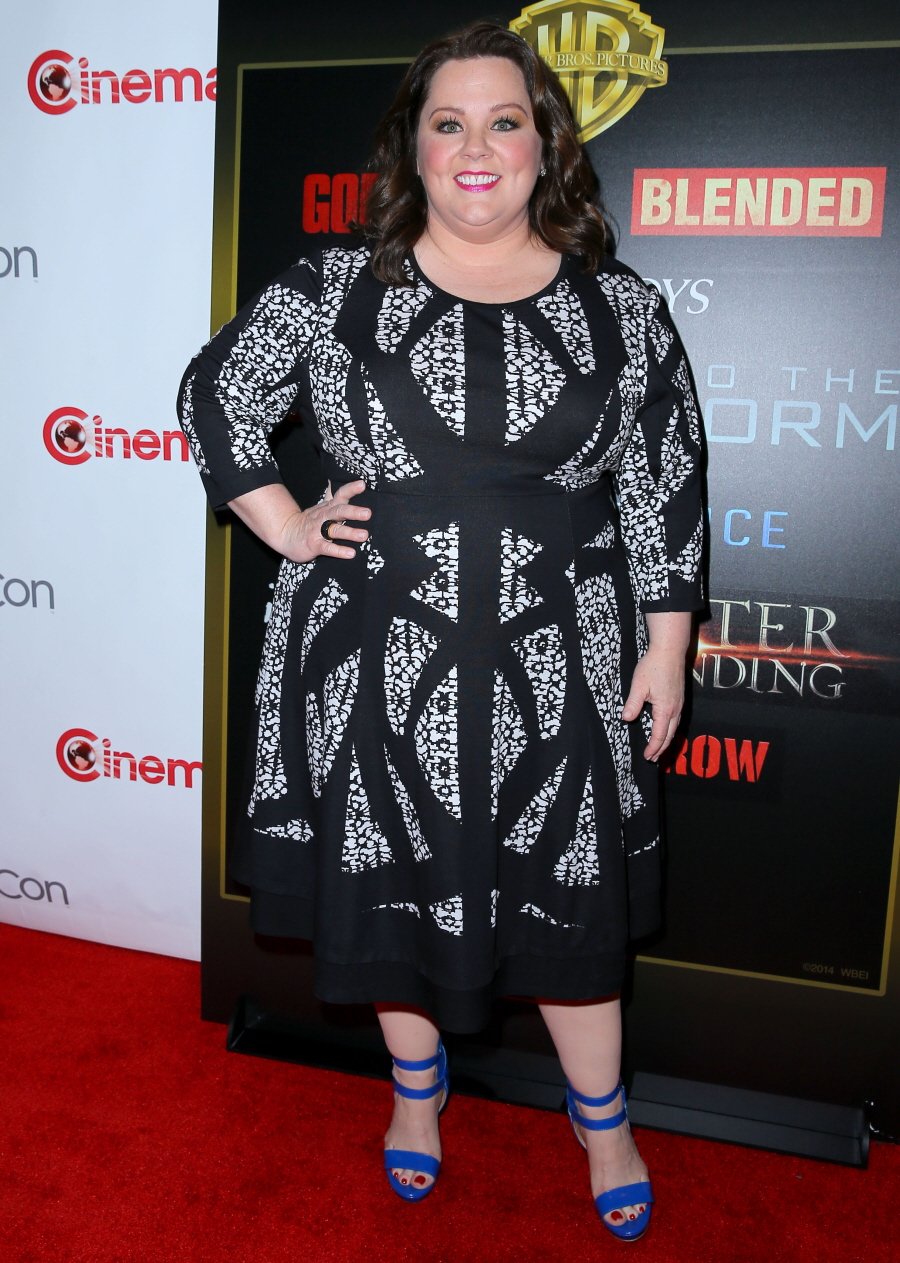 Cover courtesy of Rolling Stone, additional pic by WENN.