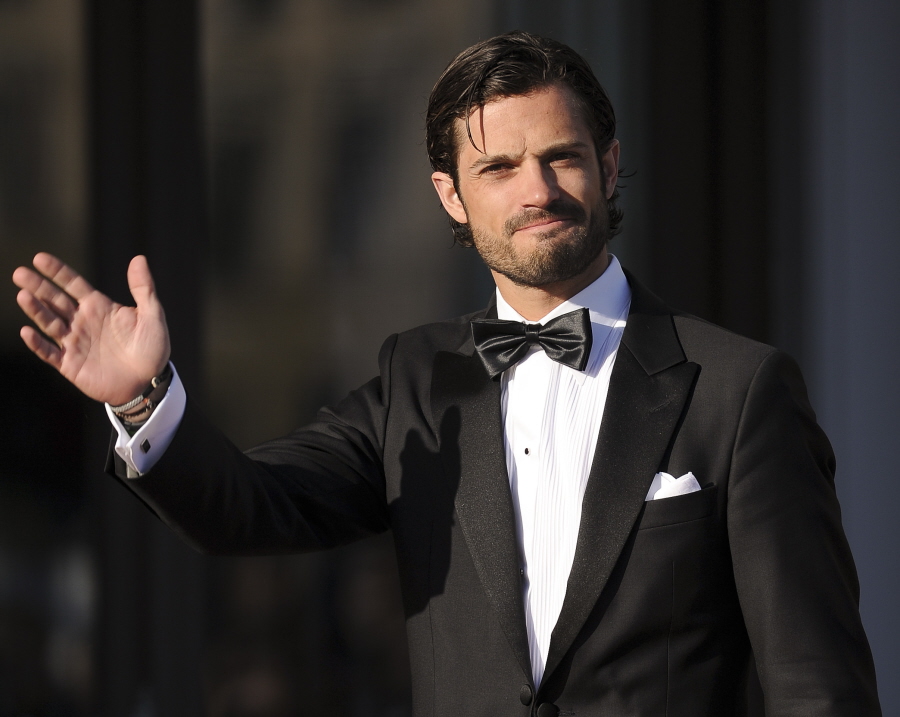 Sweden's Prince Carl Philip is SO HOT. Like, I don't even have words for his beauty. He sort of reminds me of Orlando Bloom, only Orly is like a sexless Ken Doll to me and Carl Philip looks like a sex machine (to me). Anyway, Carl Philip is taking his hotness off the market. He's gotten engaged to his girlfriend of more than four years, Sofia Hellqvist. Sofia seems sort of downmarket for the Swedish royal family – she's a "glamour model" (in the words of the Daily Mail, which pretty much means she's done a lot of "lad mags") and a reality star. But Carl Philip is happy so I guess that's all that matters.
Prince Carl Philip of Sweden has proposed to his ex-glamour model girlfriend, four years after the pair controversial began dating. The 35-year-old royal sparked outrage when he started dating Sofia Hellqvist, a reality TV star, in January 2010. But today, the Swedish court announced the couple will marry next summer.

Ms Hellqvist, formerly a fashion model, is expected to become Princess Sofia of Sweden, although her title will not be officially decided until the ceremony.

'I have the incredible honour of being engaged to this fantastic girl,' Prince Carl Philip told a press conference this afternoon.

Having posed topless in Swedish men's magazines, Ms Hellqvist hit tabloid headlines in 2005 after reaching the final of the scandalous sex and alcohol-fuelled TV show Paradise Hotel. The shows sees five men and five women stay in a hotel together and showed scenes of Sofia kissing pornstar Jenna Jameson. However, in 2009, after she met Carl Philip – third in line to the throne – in a club, she has softened her image.

Gushing about her fiancé, Ms Hellqvist said: 'Carl Philip is the most humble person I have ever met, which is what made me fall in the beginning.'

The proposal was 'a fantastic surprise', she said, and her initial response was apparently: 'oh wow!'

'I expected a totally normal day at work. I was amazed and a little bit shocked,' she added.

The pair refused to give details about the proposal, simply hinting that it was somewhere they both love.

'Sofia has said yes today to sharing the rest of her life with me,' the Prince said in the official statement on the court's webpage.

In a statement on the royal family's website, it said: 'The Marshal of the Realm is delighted to announce the engagement between Prince Carl Philip and Miss Sofia Hellqvist. After His Majesty The King of Sweden had given his consent to the marriage between Prince Carl Philip and Miss Sofia Hellqvist, His Majesty requested the approval by the Swedish Government, in accordance with the procedures set out in the Swedish Constitution.'

The relationship was controversial for a time, as Queen Silvia – The prince's mother – did not entirely approve of the match. But lately the royal family seems to have welcomed her into the family, inviting her to weddings and christenings in the past year. The pair have lived together on the Stockholm island of Djurgården since 2011.
If Carl Philip was the heir to the throne, he probably wouldn't have been able to propose to a topless model and reality star. But since his sister Victoria will inherit the throne, I guess the standards are considerably lower for Carl Philip. Plus, he just seems way more low-key. Everything that I've heard about him seems to indicate that he enjoys his military career, he likes to party sometimes and he loves dogs. And that's about it. But he's so pretty! He doesn't need much personality, right?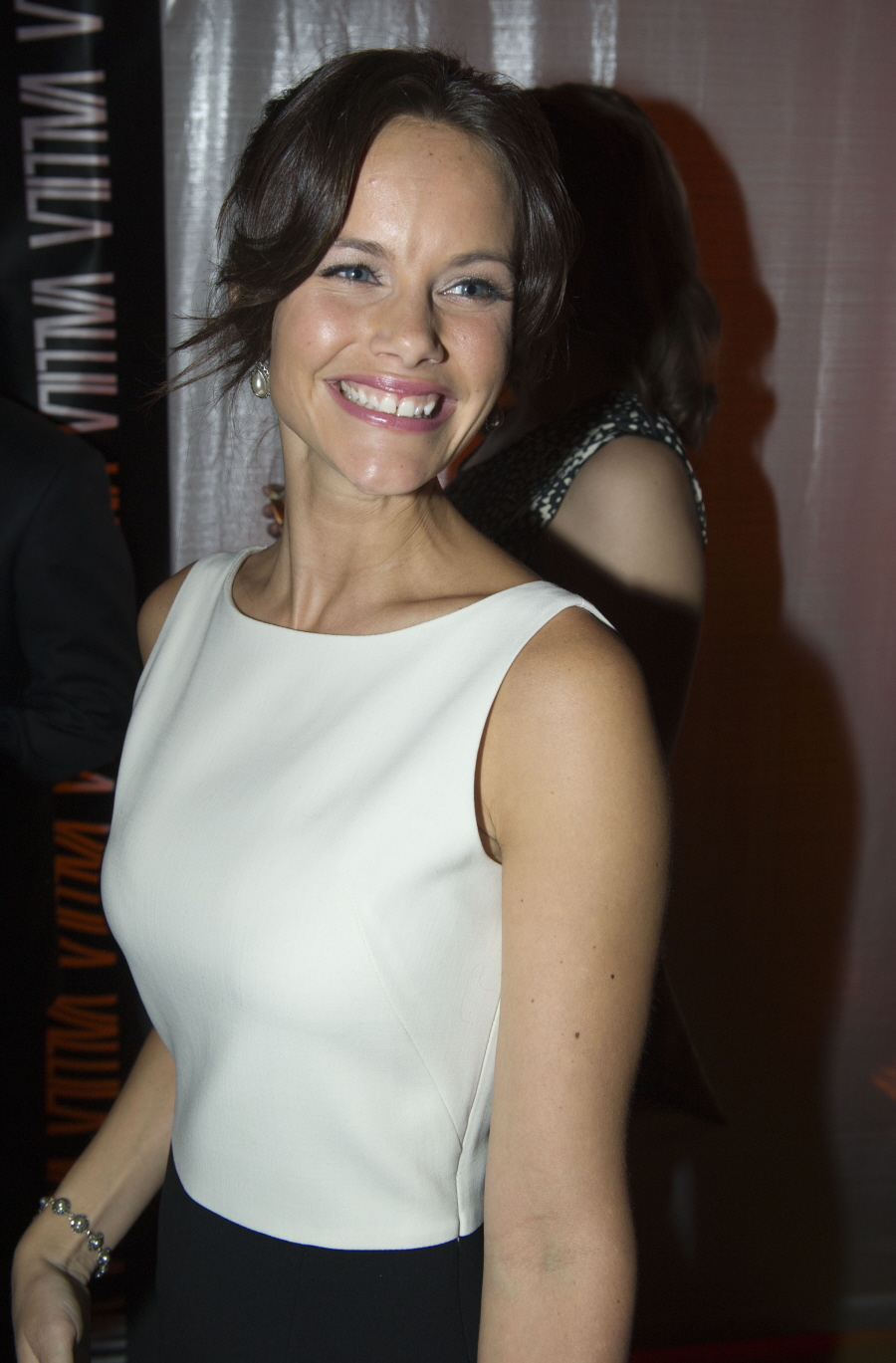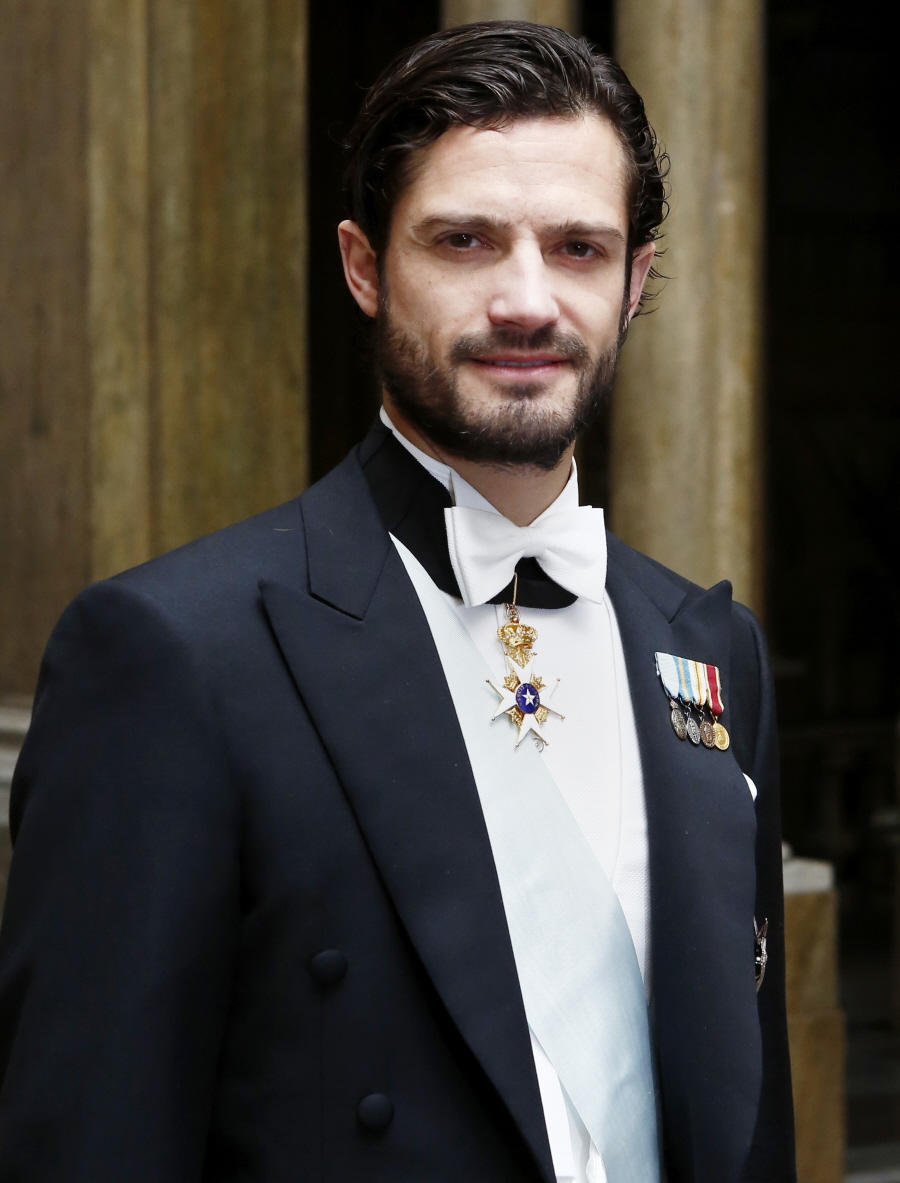 Photos courtesy of WENN.