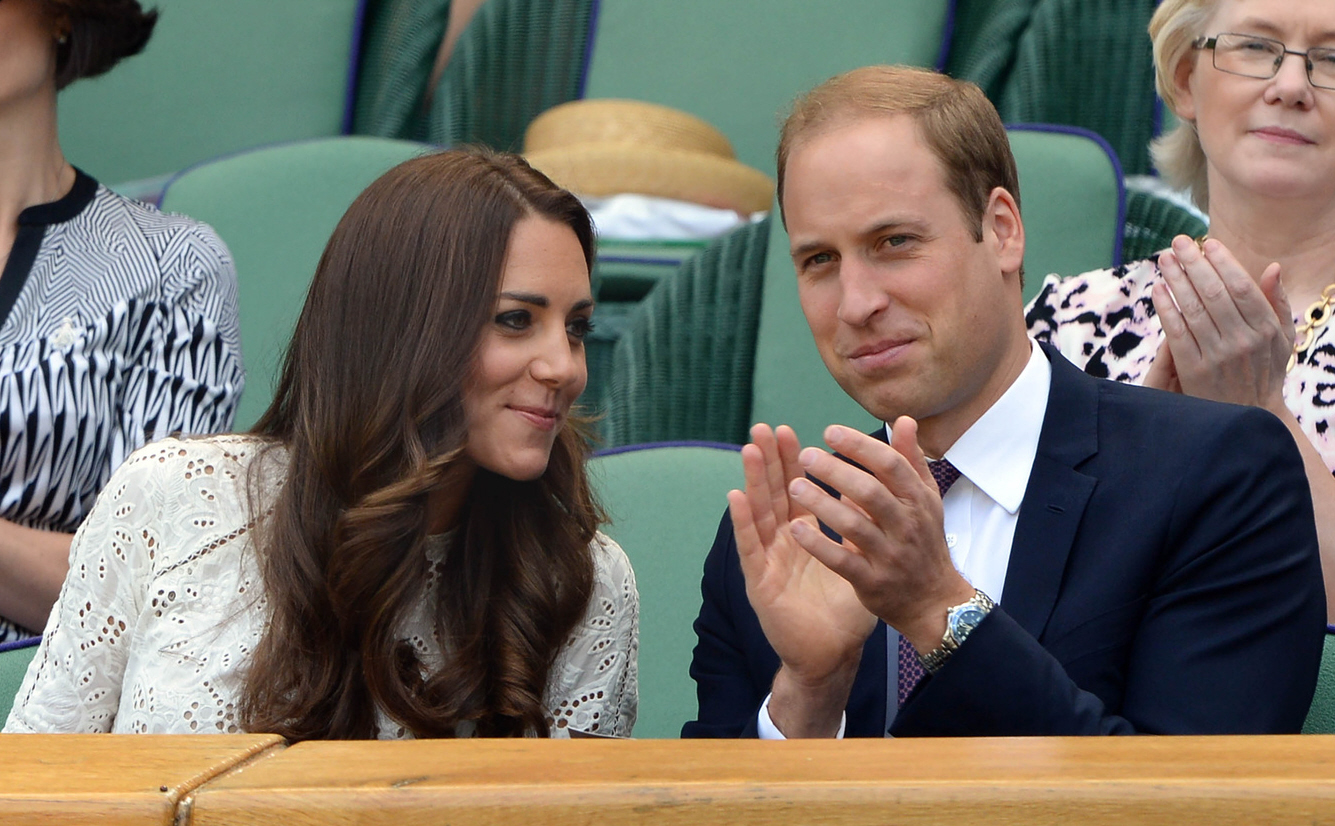 Here are some photos of the Middletons at Wimbledon today. Carole, Michael, Kate and William (also known as Bill Middleton) came out for Andy Murray's quarter final match against Grigor Dimitrov. I only see William and Kate in the royal box. What's the protocol for that? Even if Carole and Michael come to Wimbledon to spend a little time with their duchess daughter, are they still not invited to the Royal Box?
For this outing – is this an official royal appearance?! – Kate repeated a Zimmerman dress that she wore during the New Zealand/Australia tour. She wore this during an Easter show in Sydney. It's fine. It's a cute dress for tennis. And it has a light, full skirt so I'm sure she was without underwear at Wimbledon and she flashed at least five people. Why not? *hair toss*
As for her hair, it's back to duchess curls, as you can see. While I would have thought that Wimbledon would be one of the few events where a ponytail would be acceptable, I do think the duchess curls are sweet relief after her terrible old-lady hair yesterday.
I have another protocol question: I know sunglasses are forbidden for official events (although I would love to see the Princess Royal wearing shades on horseback during Trooping the Colour), so if Kate is wearing sunglasses at Wimbledon, does that mean this won't count as an official appearance?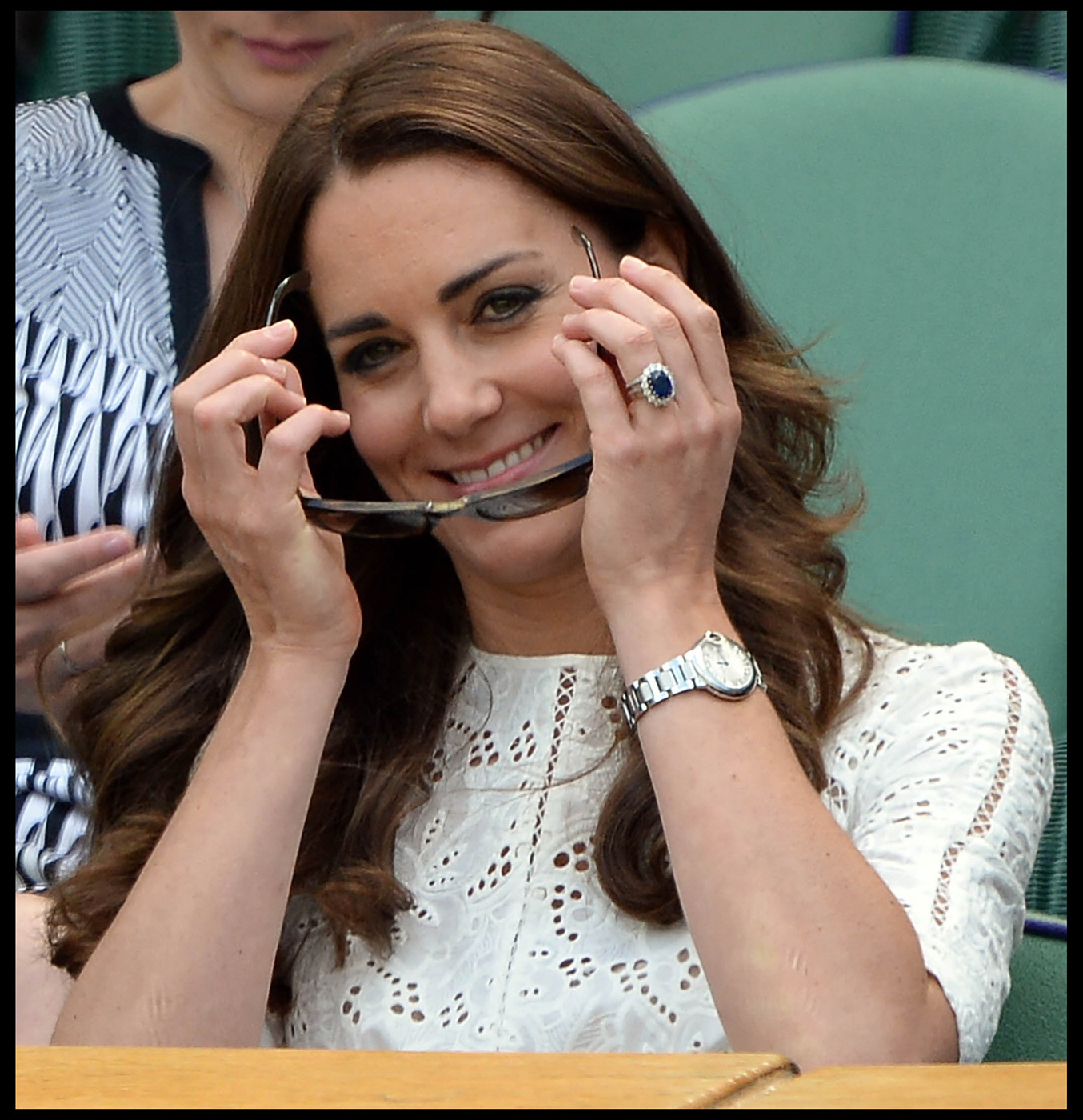 Photos courtesy of WENN, Pacific Coast News, Getty.