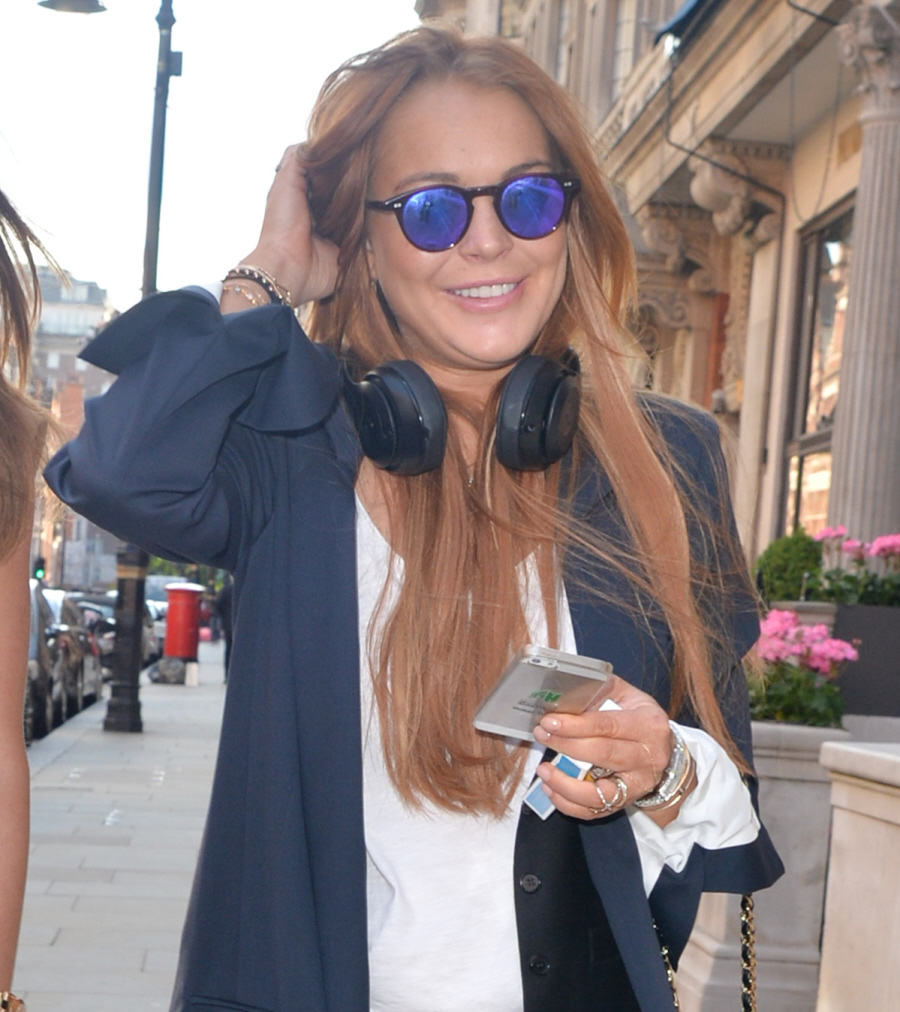 Lindsay Lohan was back in NYC for a few days to spend some time with her family and celebrate her birthday. She returned to London earlier this week because she has to rehearse for Speed-the-Plow! Lindsay Lohan, stage actress. The show doesn't start 'til September, but Lindsay needs all the "rehearsal" she can get. And by that I mean she's doing rails in the coat closet while her understudy rehearses.
Lindsay Lohan is back to her old tricks! As RadarOnline.com exclusively reported last month, the troubled actress is attempting to re-launch her stifled career across the pond, but according to the new issue of Star, the 28-year-old is already behaving badly on the set of her new theater gig, David Mamet's Speed-the-Plow.

Sources tell the magazine that an off-the-wagon Lohan has been clubbing all night, then arriving to rehearsals late and unprepared, and sometimes not showing up at all.

"The cast is already really annoyed," an insider says. "The director told her that, basically, it's a one-strike deal; if she misses one more practice or comes in late again, she's done."

The star has been spotted partying until the wee hours at London hot spots Whiskey Mist and Chiltern Firehouse. Lohan was publicly chastised by the CEO of production for her unprofessional behavior on the 2006 set of film Georgia Rule. In 2013, The Canyons screenwriter Bret Easton Ellis said his star was often "mixed up," "scattered" and "bossy."
But! WhatsOnStage talked to the spokesperson for the production and the spokesperson told them that "rehearsals are not yet under way and casting still in progress." Oh, that's interesting. So, Lindsay is just back in London for fun and games? And then when rehearsals officially start, then we can say that she's a mess who never shows up on time, etc, etc? Because that's exactly what's going to happen. This Radar/Star story was just a preview of coming attractions. I have an alternate theory for the endgame for this production too: what if no actor wants the trouble of signing on to a Lindsay Lohan experience? If they don't find the actors, will the production have to be canceled?
PS… look at her busted spray-tan in this photo with poor Aliana.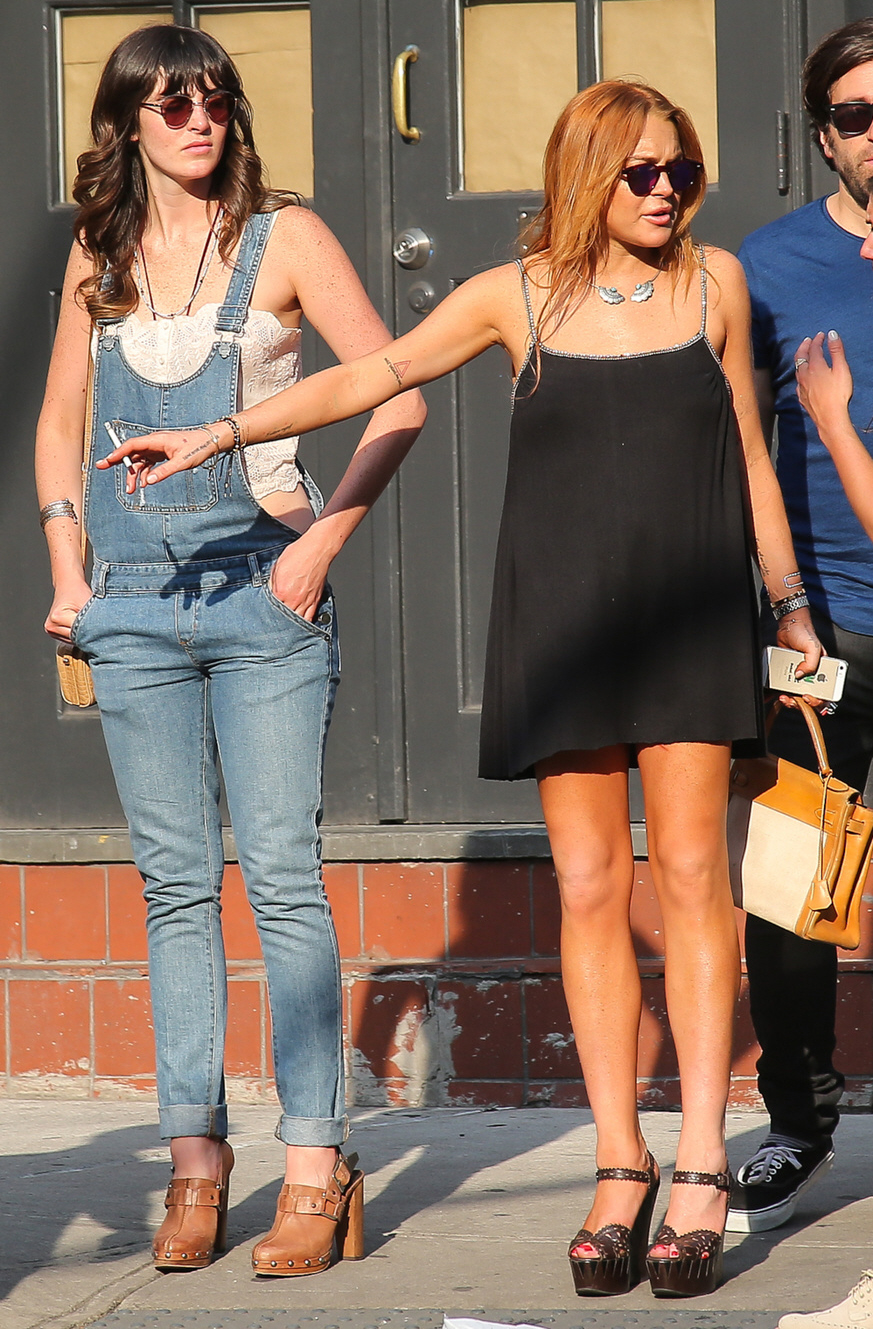 Photos courtesy of WENN, Pacific Coast News.