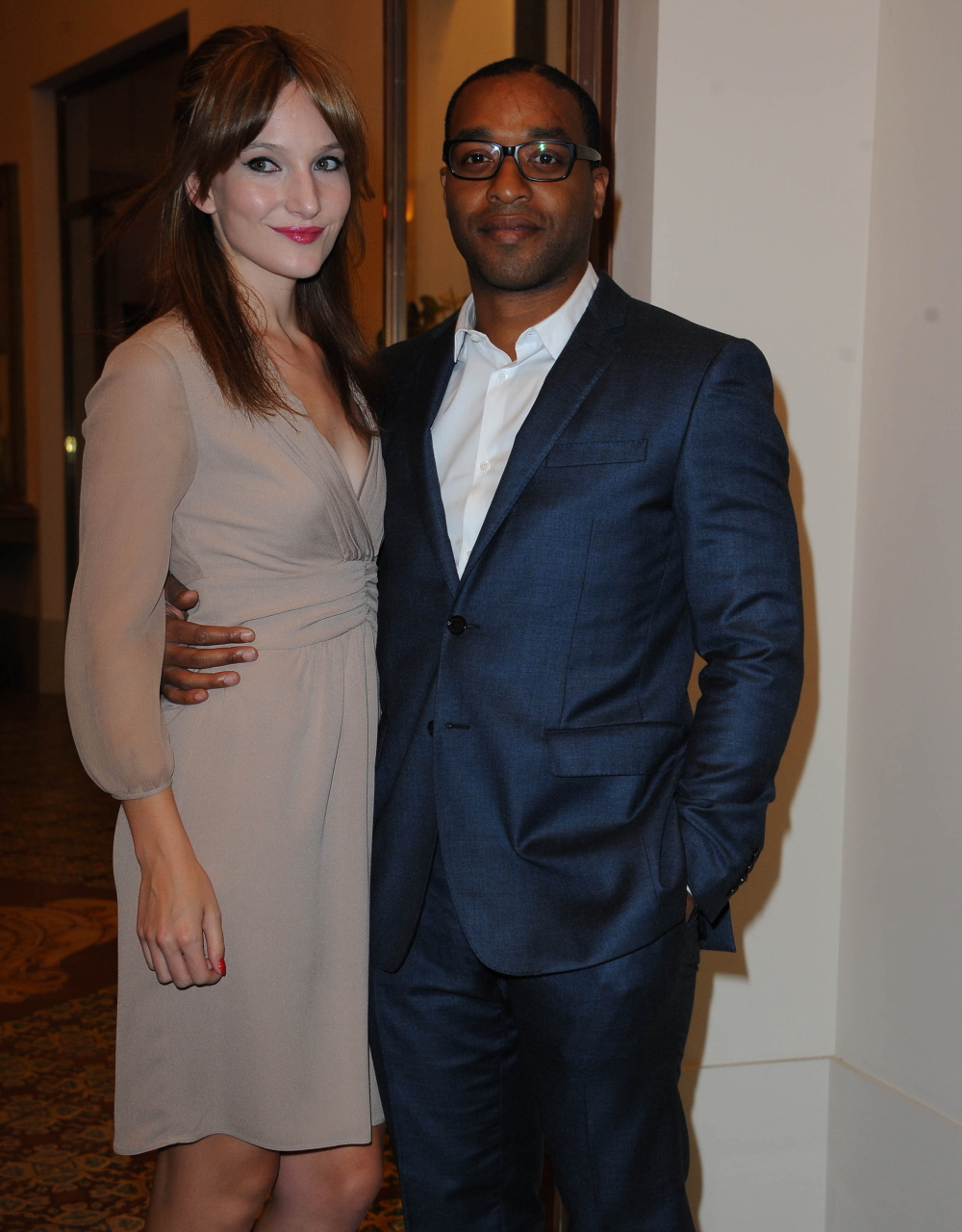 Chiwetel Ejiofor is in Italy right now, just like Jessica Chastain and her hot Italian boyfriend. They're all attending the Ischia Global Film & Music Fest 2014. Frieda Pinto is there too! I'm including photos of all of them in this post. But let's talk about Chiwetel first. Much like Chastain, Chiwetel brought his significant other to the Italian paradise and he had no qualms about being photographed with her. To be fair, though, Chiwetel did the whole awards season with Sari Mercer on his arm. She stuck to him like glue! Which, let's face it, we all would have done in her position. A few times I caught her throwing the stink-eye at bitches trying to get too close to her man. Also: Chiwetel's hair is so short these days! This is the shortest it's been in a few years.
We're going to be seeing a bit more of Chiwetel during this next award season too – like Matthew McConaughey, Chiwetel is going to be up for all of the big acting awards for TV. Chiwetel starred in Dancing on the Edge, a miniseries about a jazz band in London in the 1930s. I didn't see it. It came on Starz last year. Chiwetel received an Emmy nomination for his work last week – he's up against Benedict Cumberbatch, Idris Elba, Martin Freeman, Mark Ruffalo and Billy Bob Thornton. Yeah… that's a really, really strong category, right? Chiwetel probably doesn't have much of a chance – it's probably going to go to Billy Bob or Mark Ruffalo. Still, Chiwetel is super-proud of his nom. He released a nice statement about it and everything:
"I am delighted to be recognized by the Emmys for a role in a project that I am incredibly proud of. Working with Stephen Poliakoff and this amazing ensemble cast and getting to play such an extraordinary character was a tremendous experience."
Nice. Well, at least we'll get to see him in a tux again. And Sari Mercer is still going to be sticking to him like glue. I see you, girl. And I respect your Dong Lojack ™.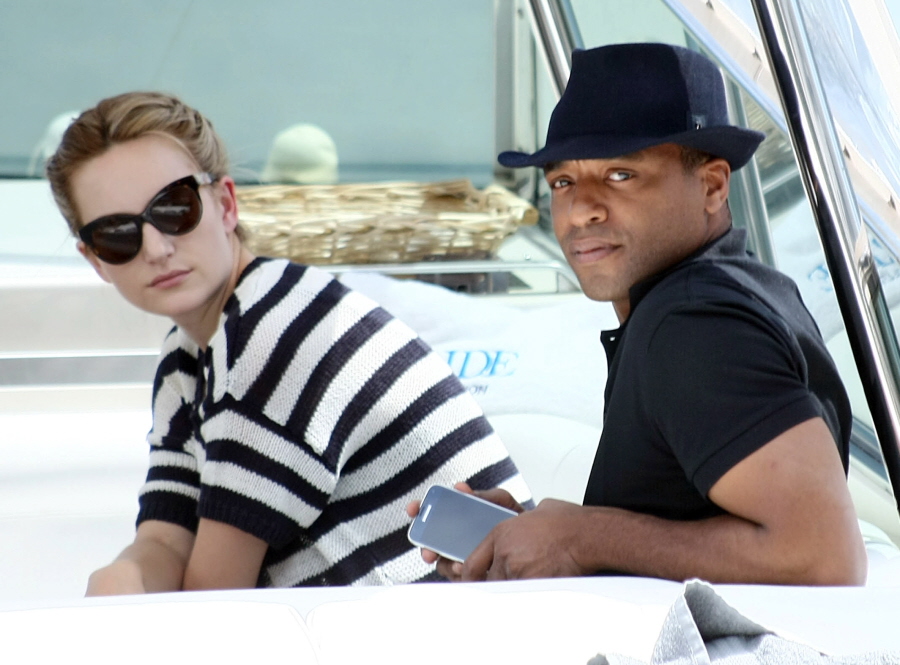 Here are some photos of Freida and Jessica…I cannot believe that many of you were defending Jessica's bangs. HELL NO.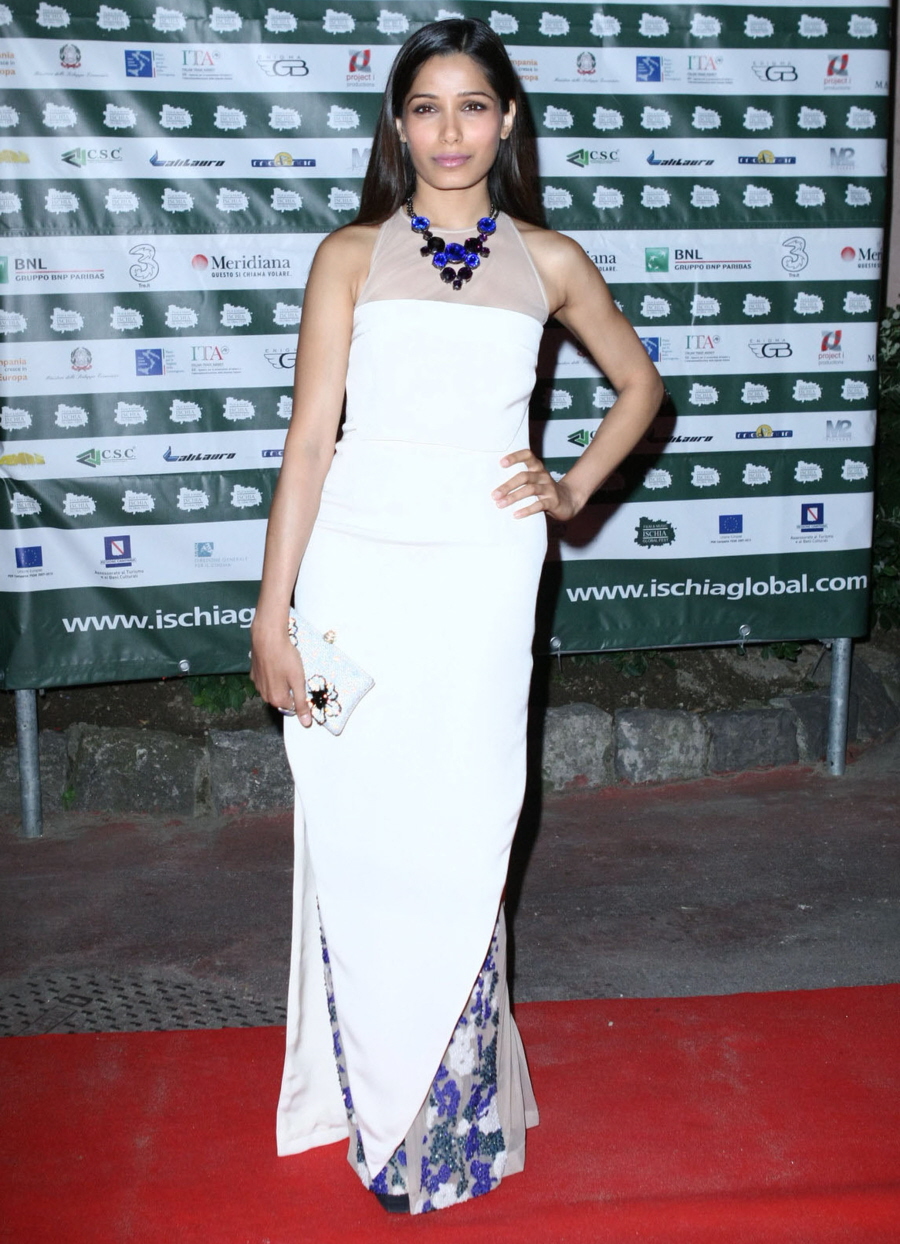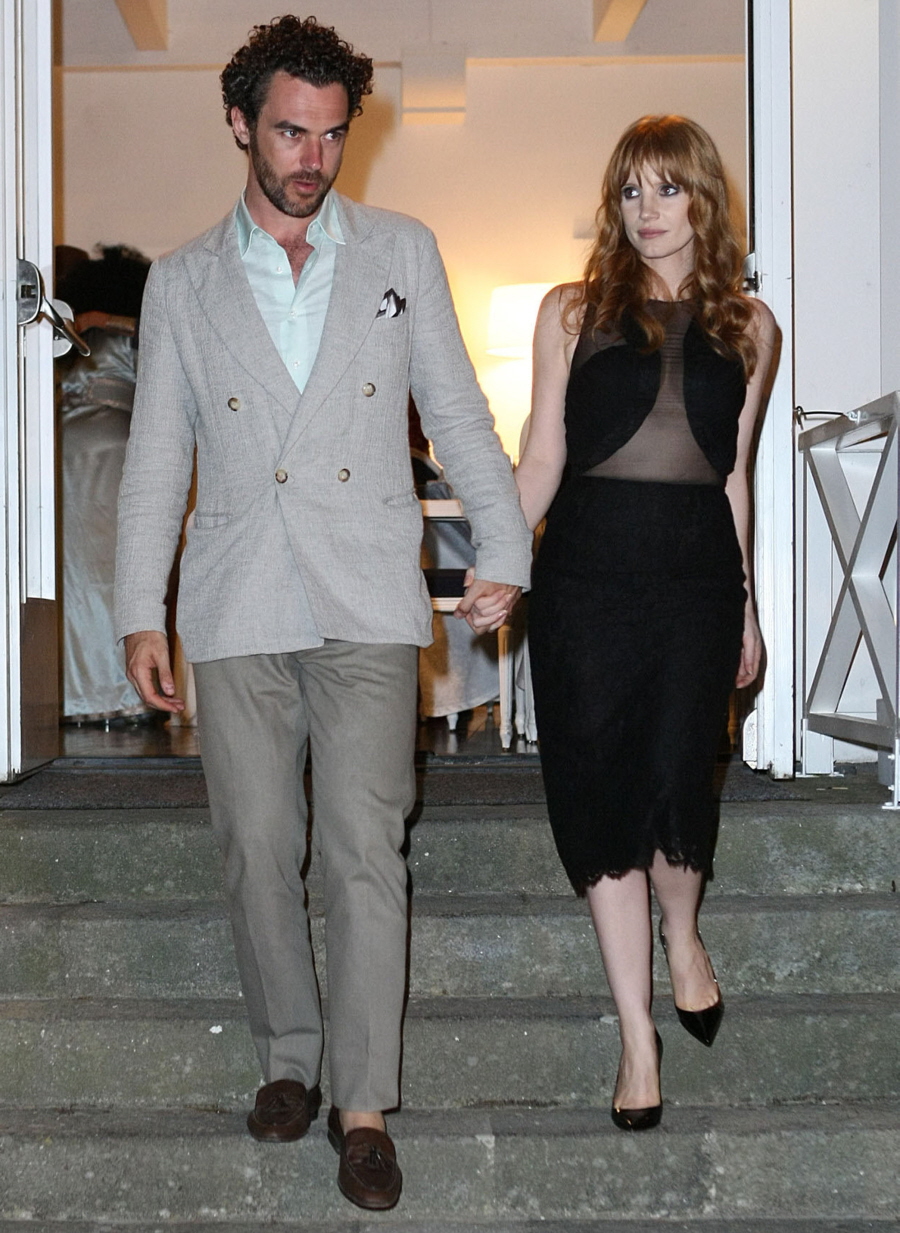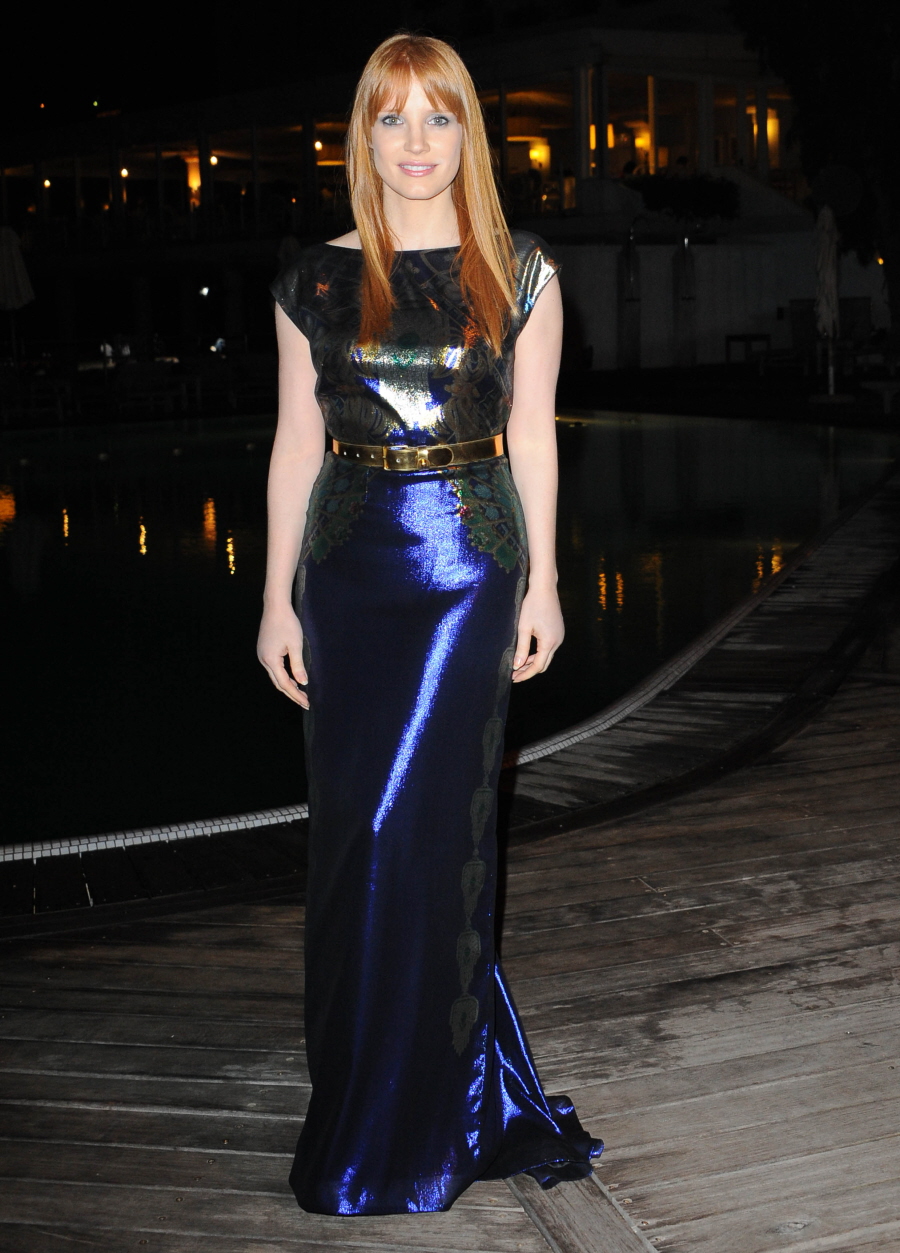 Photos courtesy of WENN, Fame/Flynet.