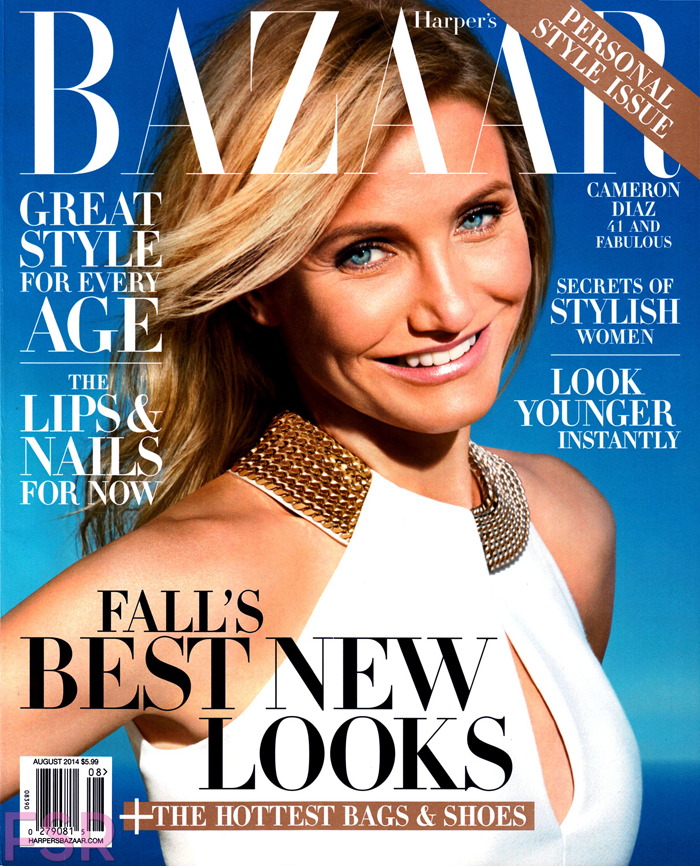 Cameron Diaz covers the August issue of Harper's Bazaar. She was photographed by Carmilla Akrans. This newsstand cover isn't too striking. It looks very 1990s Seventeen magazine. The subscriber cover (below) is a lot better. I'm not complaining, really. This is the first time in forever that Cameron hasn't done Bazaar through the lens of Terry Richardson, so I'm breathing a sigh of relief.
Bazaar hasn't yet released the editorial, and only a bit of the interview has leaked. Cameron has jumped on the "literally" train. Kaiser talked yesterday about how Stacy Keibler is literally going literal. Tons of celebrities are (mis)using the word these days. It's literally hilarious. You know what turned my attention to "literally"? When Bradley Cooper said he wouldn't date Jennifer Lawrence because "I could literally be her father." Literally? Poor JLaw's mom didn't need that kind of rumor.
I'm being a bit rude at this point, so let's get back on topic. The always outspoken Cami talked a lot on the tour for The Other Woman. At one point, she disclosed to Andy Cohen, "I have been with a lady in the bedroom." This was after Cami made a generalization about how "all women have been attracted to another woman." A lot of people were curious about the "lady" whom Cami slept with. Some of you guessed that it was Drew Barrymore, maybe during the Charlie's Angels days. Here's Cami's response to that theory:
Did she sleep with Drew? "Literally, that makes me want to vomit in my mouth. I wouldn't even menage with her."
[From Harper's Bazaar]
Cameron literally wants to vom at the thought of getting with Drew. I don't think it's an insult at all, but Cameron's words do sound a bit harsh. Drew will understand. She may say the same thing about Cam. Cami and Drew have been friends forever. They are super tight. We haven't seen them together in awhile because they're both busy. Drew's gone earth mommy, and Cameron's been touring and filming all her movies. They probably still touch base but don't have time to hang much together. Cami and Drew did go on a beach vacation with Reese Witherspoon last year.
I'm including some vintag-y 2003 photos of Cameron and Drew holding hands and strolling in NYC. Plus a photo of Cameron in a frumpy Vionnet dress at last night's NYC premiere of S*x Tape.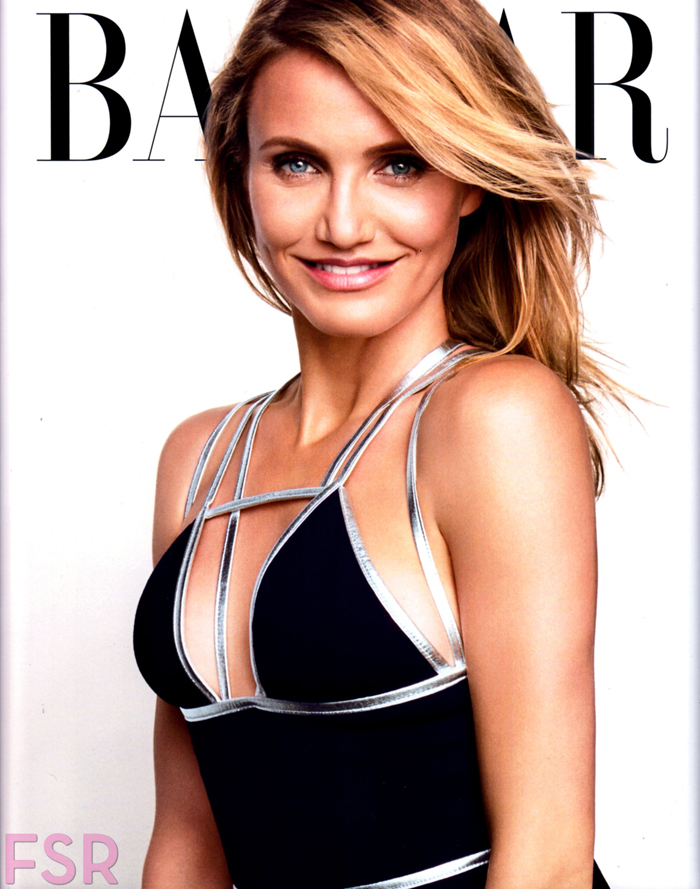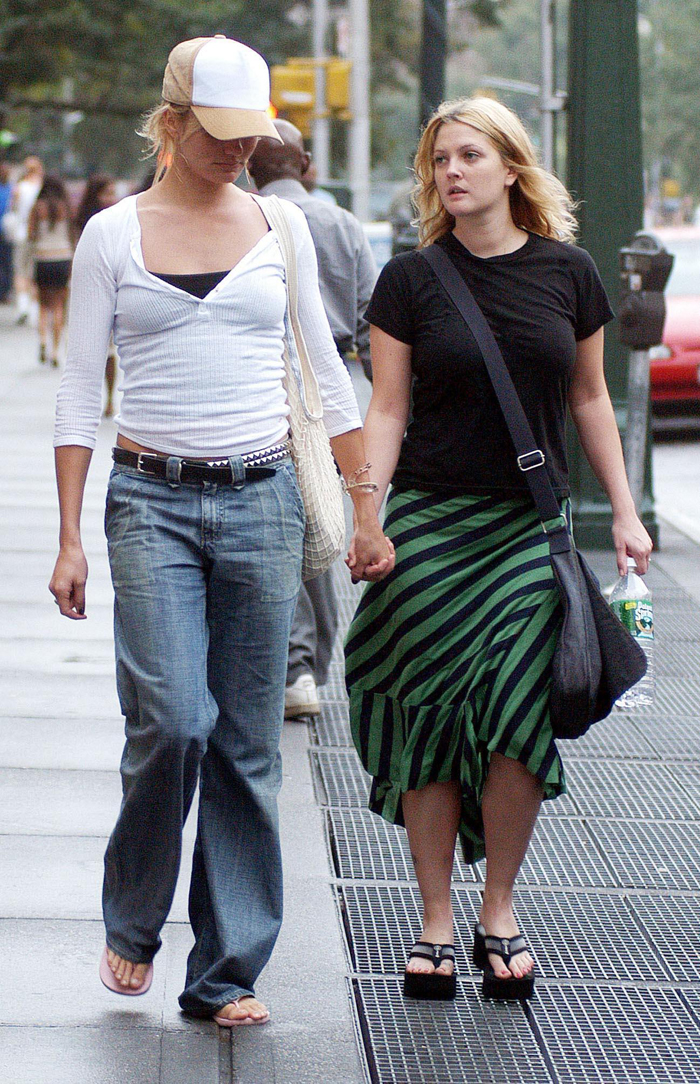 Photos courtesy of Harper's Bazaar & WENN