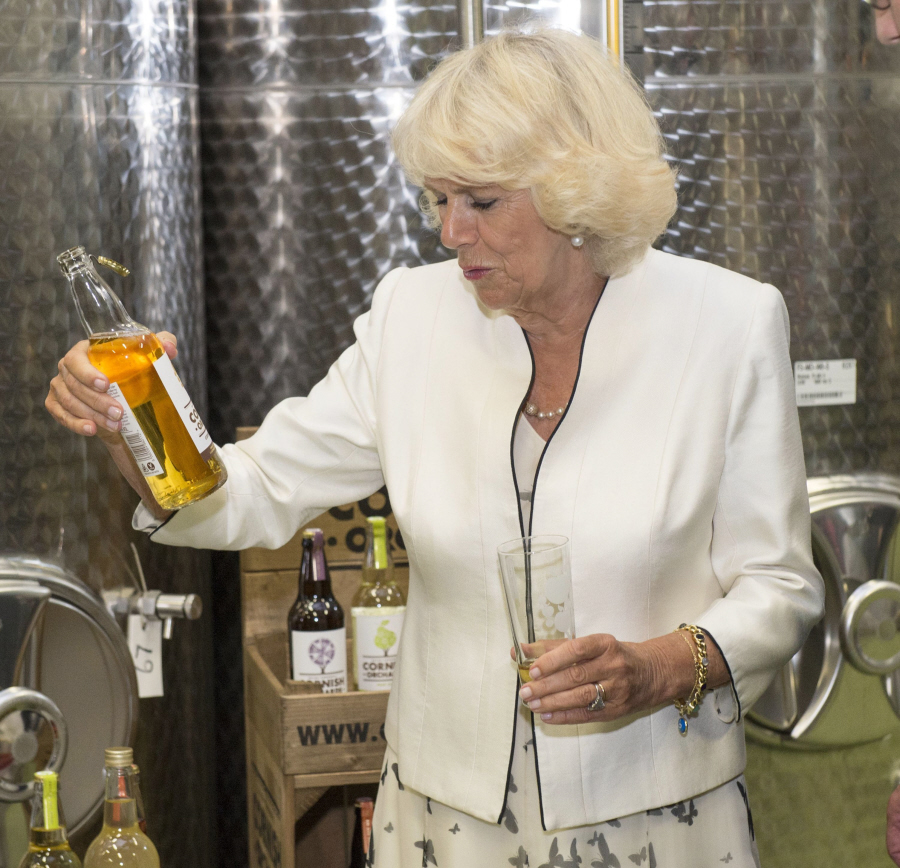 Camilla, the Duchess of Cornwall, turns 67 today. Happy birthday, Camilla. She actually got to celebrate her birthday early this week when she and Prince Charles spent some time in Cornwall. Camilla opened a library and she and Charles toured the Cornish Orchards and Camel Valley vineyard. Camilla used the trip as an excuse to get her booze on. And then some! I'm surprised they didn't pour her into a waiting helicopter. At Cornish Orchards, she got her cider on, then she moved on to Cornish wine. Is that a recipe for a hangover? I don't know.
Camilla is the president of the United Kingdom Vineyards Association and her father used to be a winemaker in England before it was the cool thing to do. Apparently, the French winemaking monopoly refuses to allow Cornish winemakers to call their sparkling wine "champagne." So Camilla started a war with France when she told some of the winemakers:
"I still don't think it should be called British sparkling wine. I think we should come up with a name for British sparkling wine – because it is champagne and it's very good champagne. It should have a special name. I'm always waiting for people to come up with good ideas."
The Express made sure to note that she was "nursing" a glass of wine when she slurred out these words! Honestly, I like the idea of Camilla as a boozehound and a supporter of the local Cornwall wine industry. It makes her seem fun. The Vineyard also gave Camilla a special birthday present: a giant bottle of wine worth like $600. YAY, Camilla is going to be hammered.
But my favorite detail from this trip was when Charles and Camilla met a young woman named Tori Naismith. Tori lost her brother in 2009 and in honor of his memory, she and all of her brother's friends got his tattoo – a tattoo of a camel on the big toes. Tori went up to Camilla and Charles and said, "This is my camel toe." And she showed them her tatt. Camilla's boozy reaction: "That must have hurt." Quite so!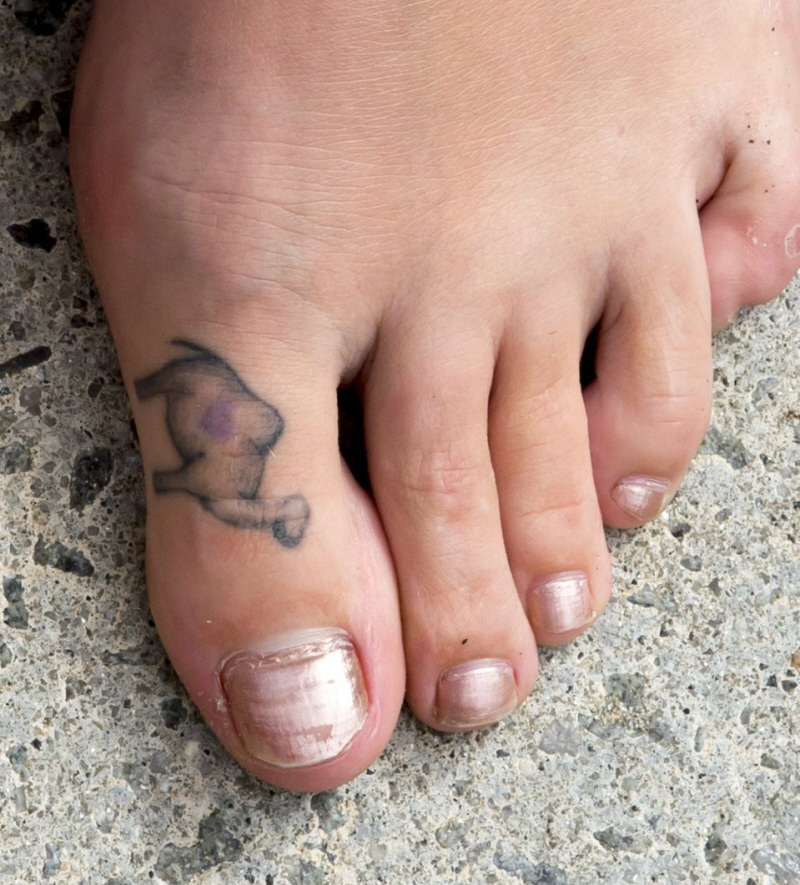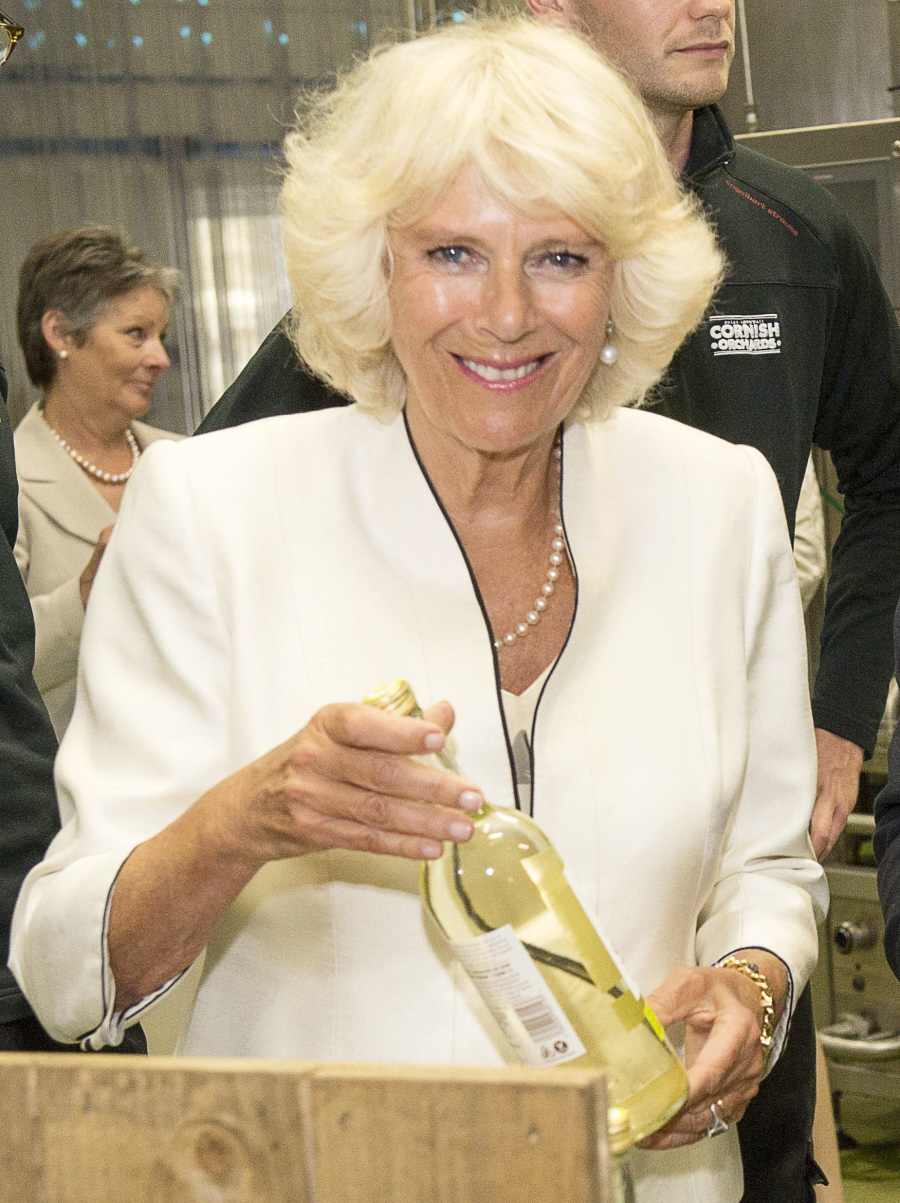 Photos courtesy of WENN.