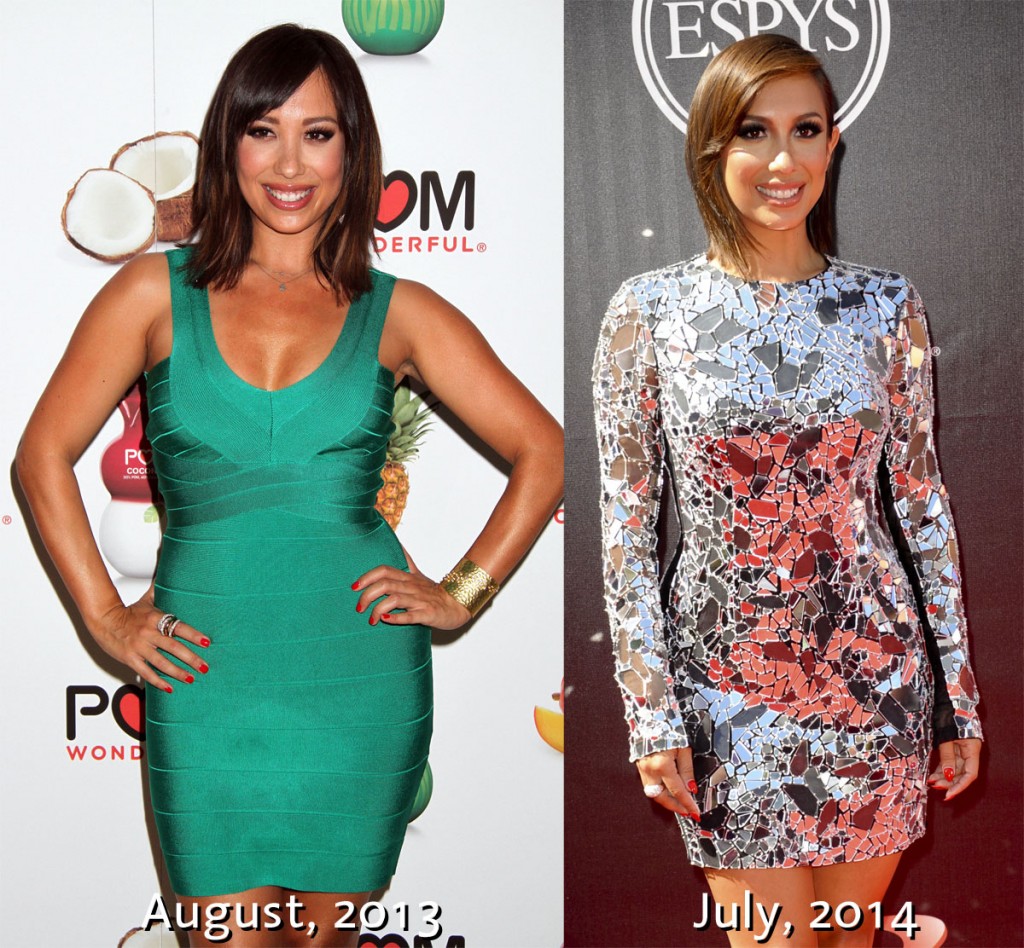 Cheryl Burke, 30, is one of the two professional dancers on Dancing with The Stars who have stayed the longest. She and Tony Dovolani have been on the show since 2005. Burke has always been extremely fit and what I consider skinny, however she's received flack throughout the years for her shape. Back in 2008, DWTS pros Maksim Chmerkovskiy and Louis van Amstel publicly shaded Burke and fellow dancer Lacey Schwimmer for not being reed thin. It must have hurt, although Burke has always maintained that she keeps a positive body image and does not try to be tiny.
Burke Instagrammed this photo (below) from her vacation a couple of weeks ago. She looks a little like Lisa Rinna, but that could be due to the angle. In response, mean Instagram users started bashing her for her weight loss and what looks like plastic surgery. Burke told multiple outlets that she just adopted a healthier lifestyle to lose weight and that she hasn't had any work done. It sounds like the negative comments have hurt her feelings, and that she's trying to deal with it.

During an appearance on Access Hollywood this week, Burke said she lost 25 pounds by simply eating healthier and exercising more.

"I've seriously had no plastic surgery," she told Access Hollywood co-host Kit Hoover on Wednesday, July 16. "I used to get bullied as a kid for having big ears and big lips and they would call me monkey face. So I've always had the big lips."

Burke defended herself, in part, because of the backlash she suffered after posting a bikini selfie via Instagram while vacationing in Cabo San Lucas, Mexico on July 7.

"People just went crazy," the 30-year-old explained. "I was surprised that no one really stuck up for me either. It really just messes with your head honestly." (Some of the hate-filled comments received were "you look anorexic" and "what the hell happened to you?")

The negative feedback didn't leave Burke in tears, but it has left an affect on her. "I do constantly look in the mirror and say, 'Oh, I have a fat roll here. Or am I skinny enough or am I fit enough?'" she said. "Now I just have to let it go and as long as I feel good and I'm happy that's all that matters."
To People, Burke admitted that the comments have hurt her. She said "Have I lost weight? Absolutely. But not in an unhealthy way. I want everyone to know that. I love my fans. But words are hurtful, especially coming from people you think always have your back." She added that she's using portion control to lose weight and is eating right, and that she isn't "on Atkins or anything."
I asked a friend who is an avid DWTS watcher to comment on Burke's weight loss and she said "How can she lose weight? She was always so skinny to begin with. Actually she's the perfect shape." My friend also thought that Burke was in her late 30s, but that's due to the fact that she's been on DWTS since the beginning. (Plus Burke wears a lot of makeup, I suspect she would look younger with lighter makeup.)
Burke also looked great to me "before," I didn't think she had to lose weight at all. I wouldn't criticize her for it, especially in her industry. This is a woman who works as a professional dancer and who is constantly being critiqued for her shape. I admire that she's open about how she feels vulnerable when people say horrible things, but I also think she should just be more careful about what she shares online. This reminds me of Wednesday's story on Rose McGowan. Rose lashed out at people needlessly, but the issue is that these type of comments can be made in the first place. Can't Burke use WhoSay or something? They seem to have more controls in place so that people don't get needlessly bashed. Or, you know, she could limit her use of social media.
As far as plastic surgery, Burke's face just looks thinner to me. She's had those lips for years, but of course it's possible they're not all natural.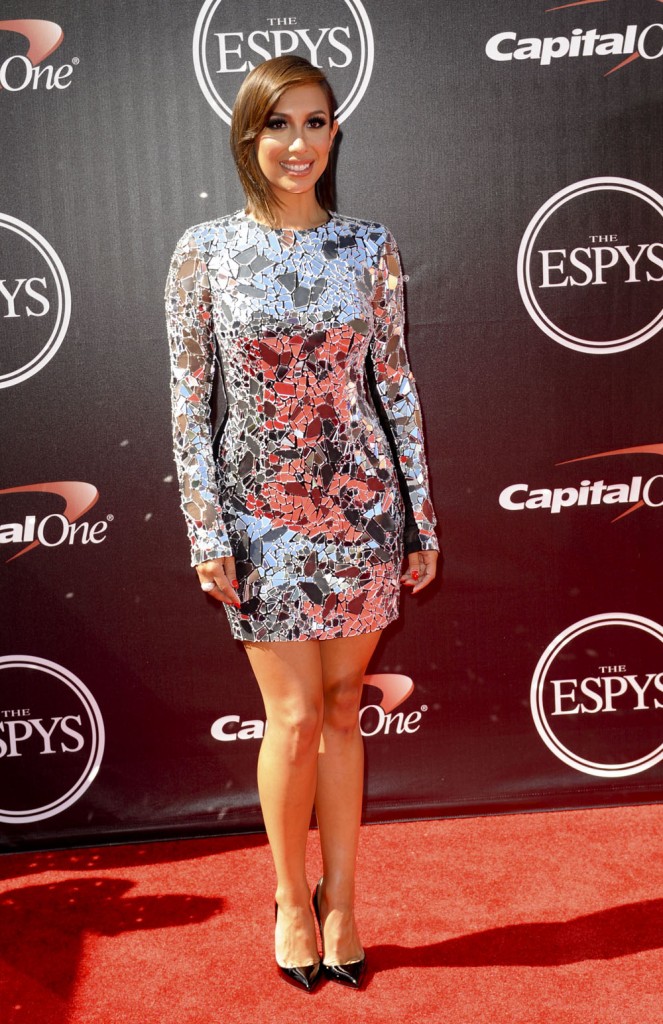 photo credit: WENN.com and Pacific Coast News