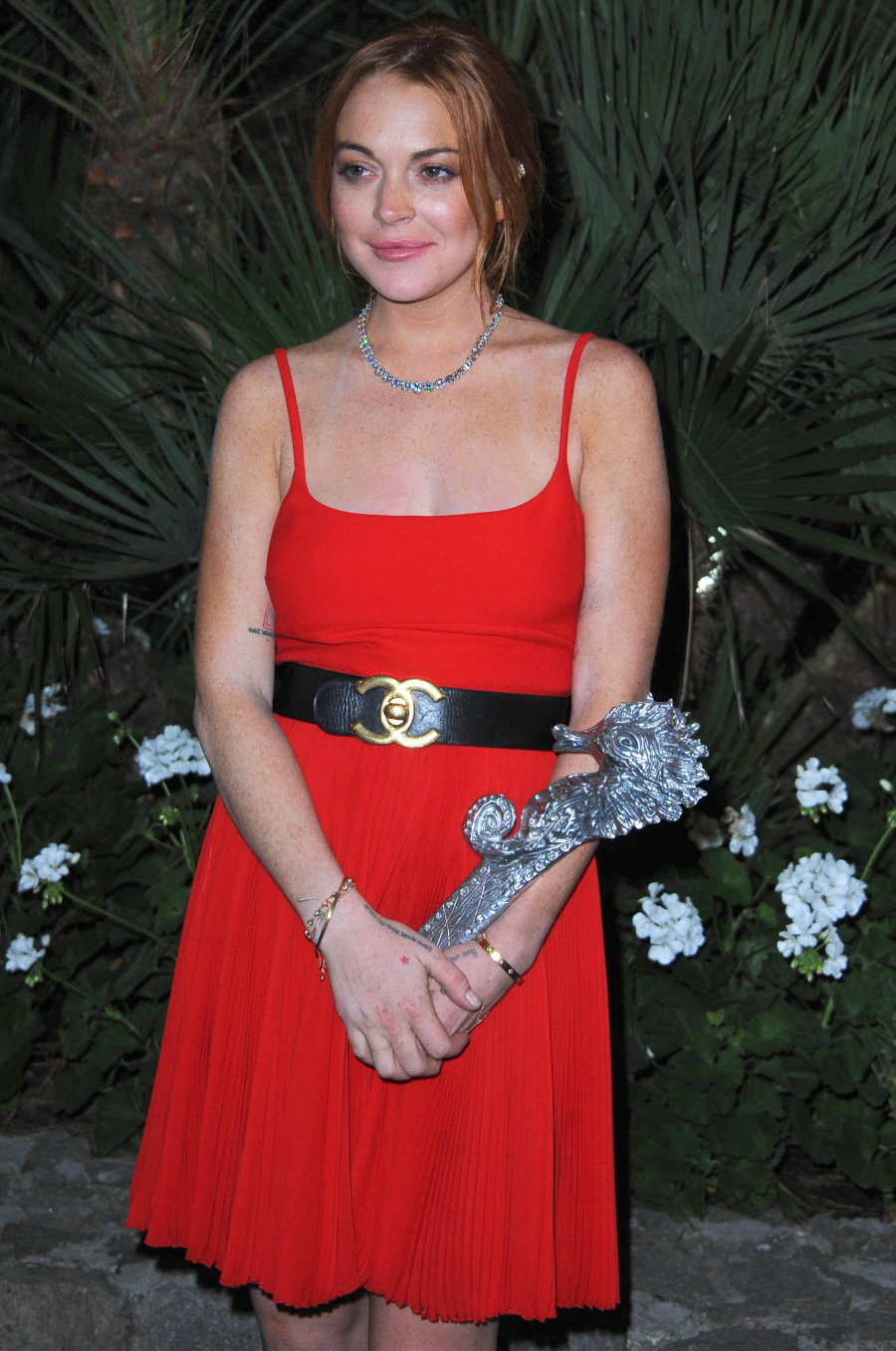 I was wrong last week when I said that Lindsay Lohan came to the Ischia Film & Music Festival in Italy for no reason. I assumed she just came to party on yachts with shady sugar daddy-types, maybe get fall-down wasted at a few significant parties plus cause a lot of crack drama with the paparazzi. You know, Typical Cracken. Well, she did go to Italy for all of that, but she was also there to get an AWARD. Yes. The organizers of the Ischia Film & Music Festival gave the Cracken the "Comeback Award." Ugh. WHY? Dear Ischia: you invited Jessica Chastain and Chiwetel Ejiofor. There is no reason to invite the Cracken.
Lindsay Lohan got her redemption from that tumble. The actress was honored with the Ischia Comeback Award in acknowledgement of her participation with the West End production of David Mamet's play Speed The Plow at the Ischia Global Film & Music Festival. The award was given to her by Oscar-winning director Paul Haggis, who she praised at the beginning of her speech.

"Thank you, from someone so amazing as you are, and being a friend to me, and someone who I aspire to work with and that I'm lucky to have in life. So I appreciate that, I really do," LiLo, who was stunning in a bright red dress, said.

"Thank you for having me. Thank you, Pasquale. Five years before this I was in Capri with you, and a lot has happened since then, which I know and you know. I really appreciate it. Thank you so much," she continued.

"It's really lovely to be in a position like this and go through certain things in life that bring you back to a place where you can then just speed into the plows of the new depths of your life. I just wanna give my life my all, and I just wanna wish everyone the best. Thank you and God bless."
Is this sad or funny? Or neither? I can't tell. It's sad because she's not having a "comeback" at all. It's funny because she received an award just after she acted shady as hell (like always) at a party full of real celebrities. So, Lindsay Lohan still thinks she's an A-list celebrity: sad or funny? Also: I think the "Pasquale" being referenced is this guy – he's like one of the organizers of the festival? But Lindsay made it sound like he was one of her regular johns.
Also – TMZ reported a few days ago that Ali Lohan is going to try to make a career in… country music. While Ali has been trying to "model" in NYC, she's been "writing songs and working with a singing coach." TMZ also says that Ali and Dina "went to Nashville last month to meet with producers and soak up the hillbilly vibe." Allegedly, Ali has already been offered a $120,000 contract from one label, but Ali has already rejected the offer because she thinks she can get more money (that's so Lohan). The offer of a recording contract aside, I get tired of celebrities thinking that country music is going to be "easier" to break into than pop music. Country music isn't easier. From where I'm sitting, the country music industry is just as difficult (if not more so) than pop music.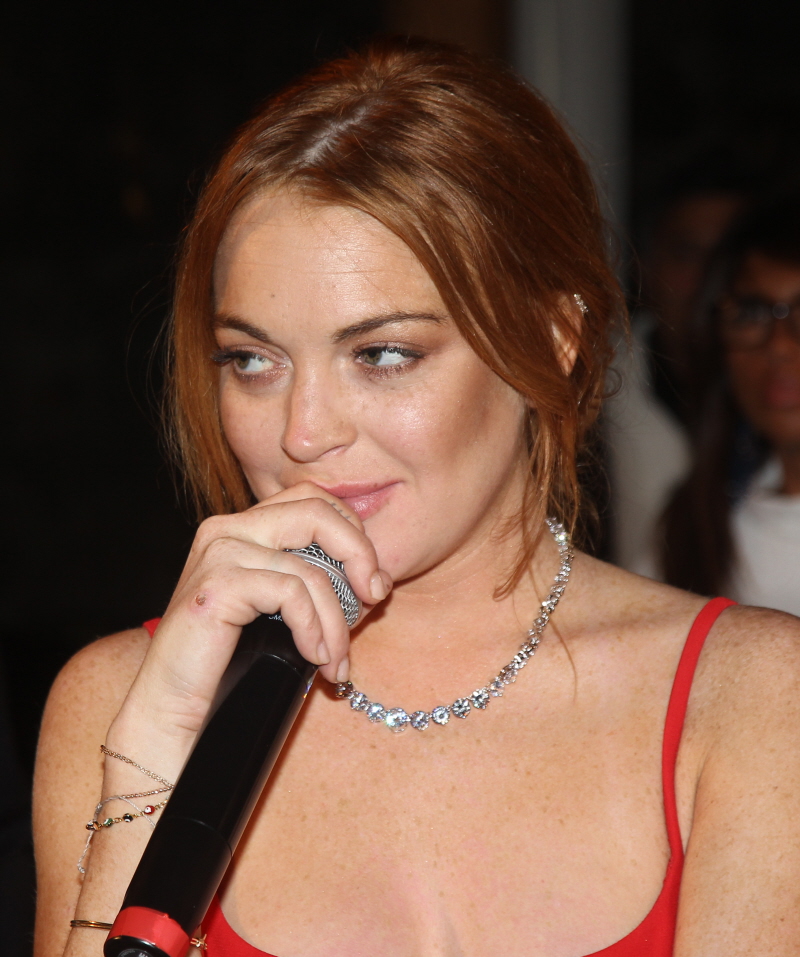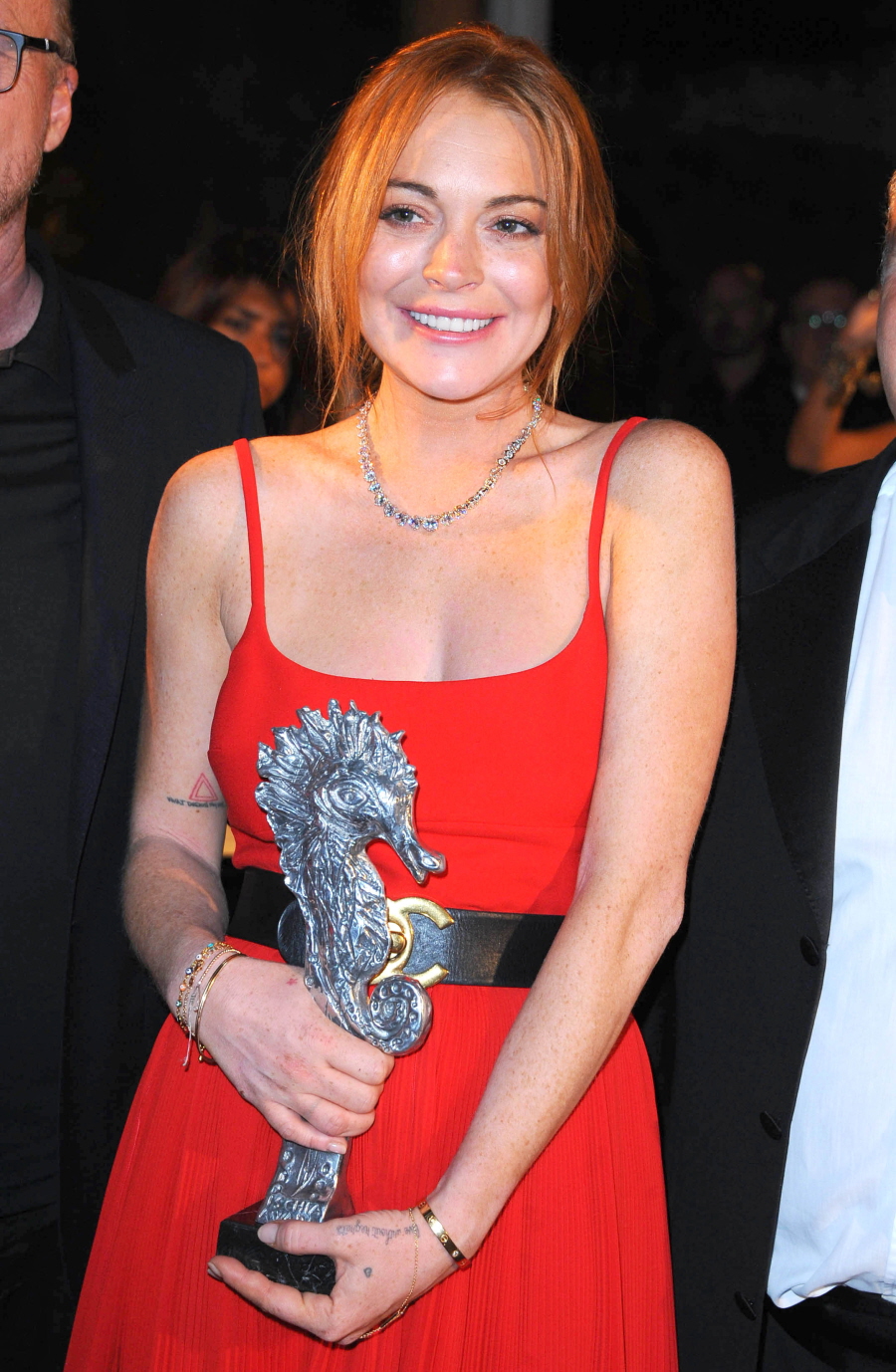 Photos courtesy of WENN.