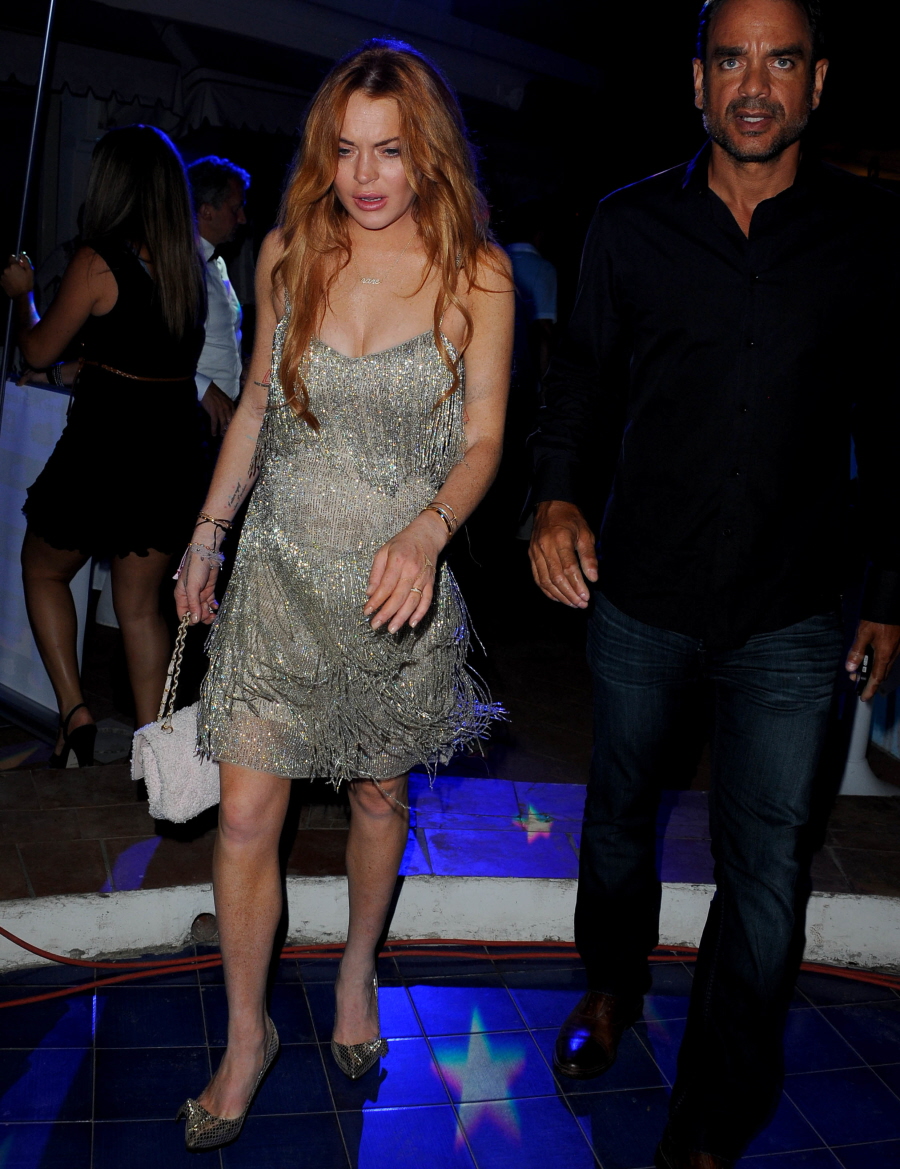 I saw this photos yesterday but… I don't know, I guess I wasn't in the mood to talk about Lindsay Lohan and how she got blitzed in Ischia, Italy for no real reason. She's so wasted in these photos that I think the photographer got a contact high. She was so wasted, she was busted-ass falling-down at the part for The Disappearance of Eleanor Rigby – GO HERE to see those photos. I'm including a few in this post – according to Fame/Flynet, she was falling and flailing all over the place and then she got into an argument with a paparazzo. Classic Cracken.
Why did Lindsay even come to the Ischia Film Festival? It's not like she has any films to promote (ha). It's not like she's getting an award (ha). It's not like she wants to be a celebrity, right? That's what she told the BBC – she has moved to London because they treat her like she's a real actress, a real artist. She's not some celebrity who goes to the opening of an envelope. She's not some international party girl who shows up to B-list events around Europe on the arm of shady sheiks and arms dealers. She's an artist! An artist who gets fall-down drunk at film festivals. I bet she was so embarrassed she had to do a few lines in the bathroom.
So, congrats, England. Lindsay Lohan is your problem now. As an American, I truly apologize. It's going to be a mess, I'm sure. And if you need to deport her… well, we'll understand.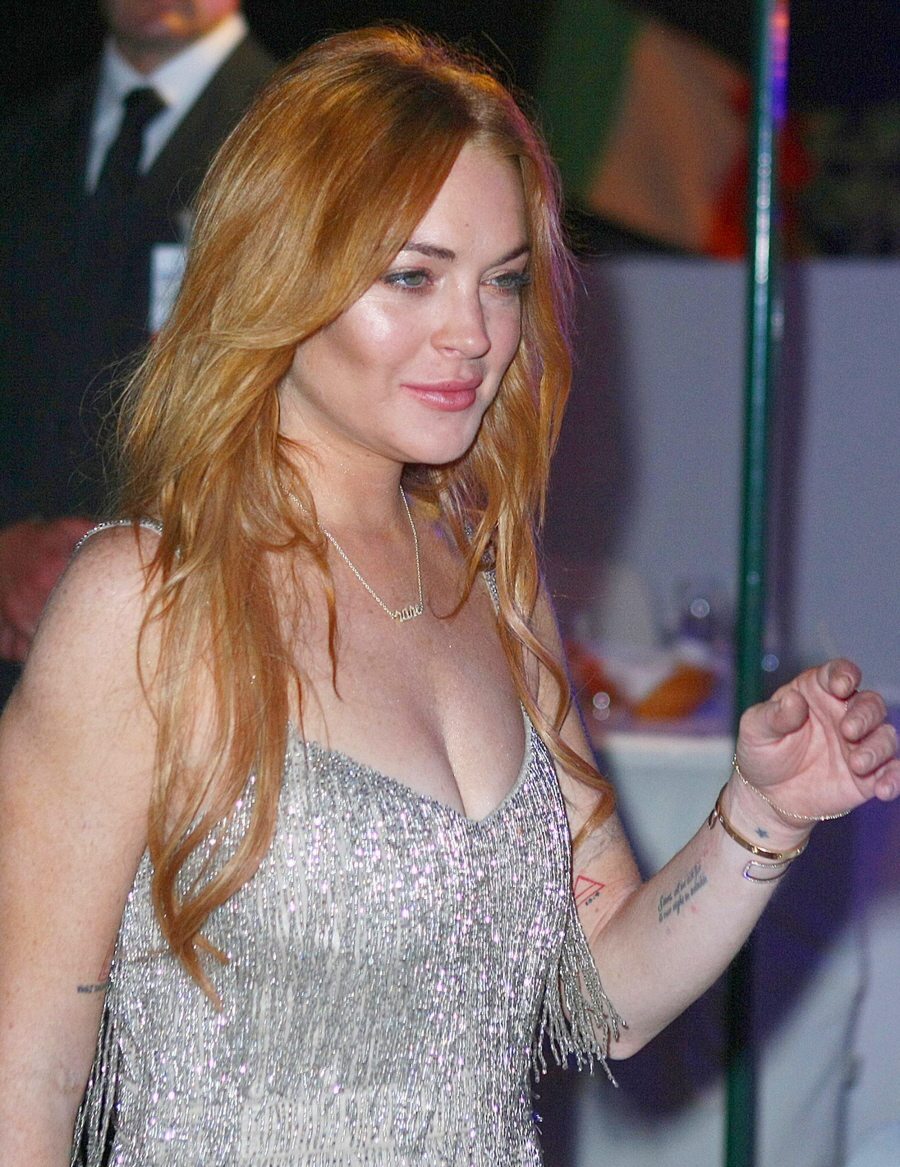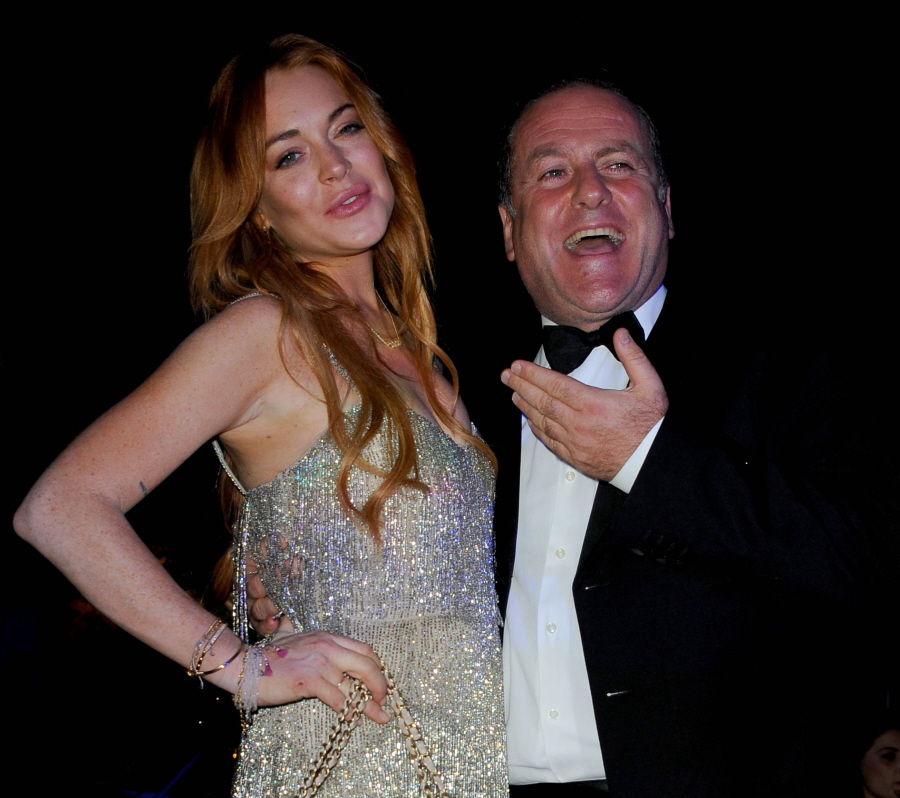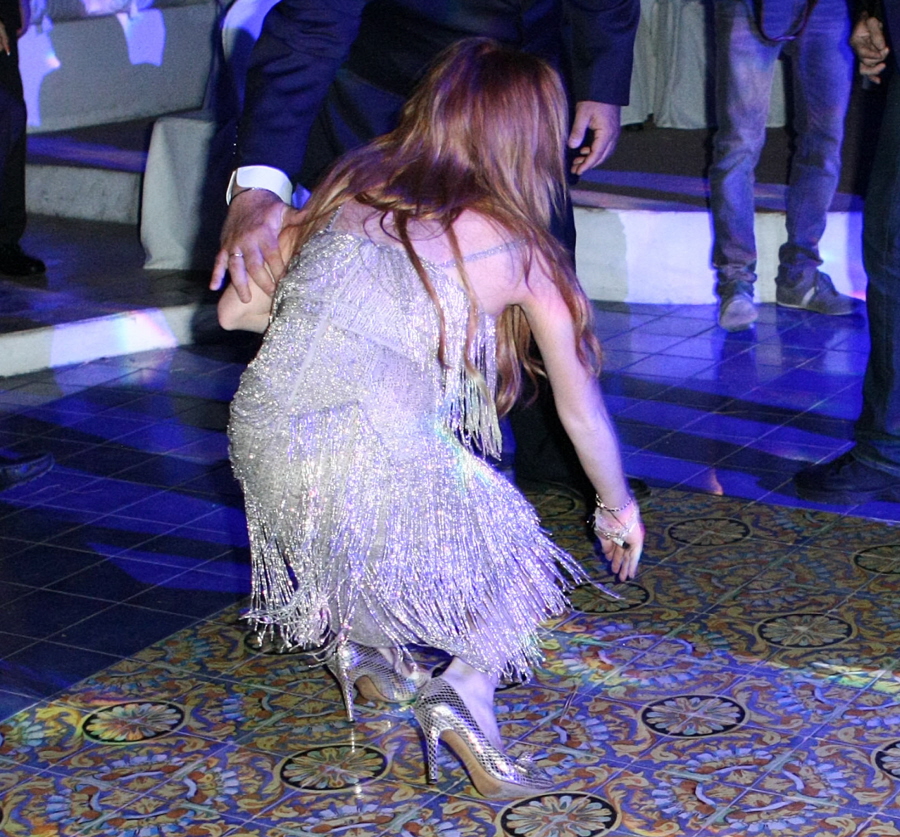 Photos courtesy of WENN, Fame/Flynet.