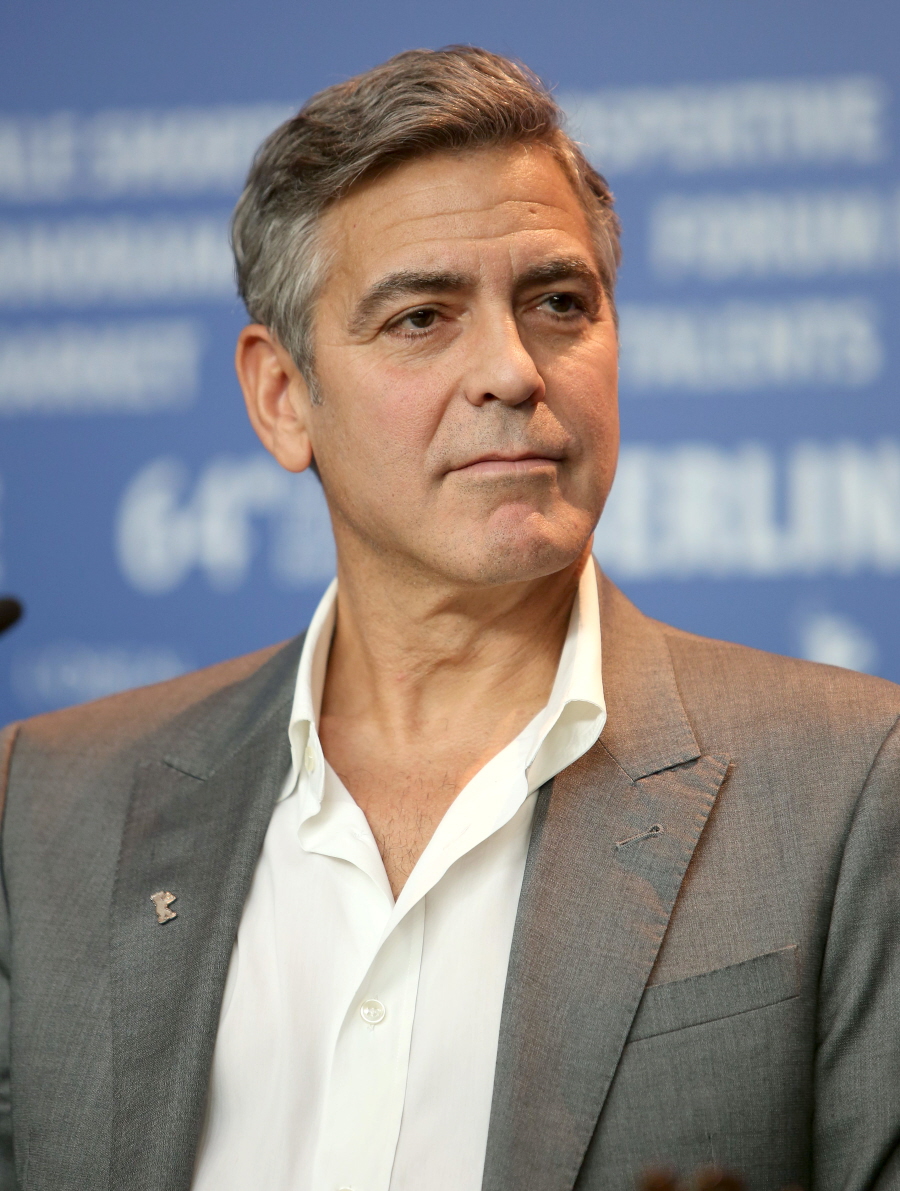 Just FYI, I would much rather cover THIS STORY at Variety which is the Queen's Guard covering the Game of Thrones theme music. But this is what we get. George Clooney taking a victory lap because he likes to "slap those bad guys." Seriously. I guess it's smart – George picked a fight with The Daily Mail and instead of letting the controversy slip away, George is declaring victory and dancing a jig about it. George gave an interview to Variety, apparently conducted over the phone while he's in Como, planning his wedding. George is SO weird these days, right? He literally just called Variety to talk about his fight with the Daily Mail.
"It's just fun to slap those bad guys every once in a while, knock 'em around," George Clooney told Variety Friday about triumphing in his spat with British tabloid the Daily Mail… Clooney, the son of newsman Nick Clooney, has held journalism in high regard (as seen in his film "Good Night, and Good Luck"). So while he says he understands that some tabloids have always made things up, he is concerned about bigger issues than the Daily Mail's lies about himself or even his family.

Speaking by phone from Lake Como in Italy, Clooney said "I would sit with my friends and we'd just go, 'So they just sat at a computer and just went, "OK, this is what I'm gonna say today." I mean, literally, because you just go 'There isn't literally an element of truth in this.' You just laugh, and let it go. I'm used to it after all these years. But the thing that bothers me is how much the Daily Mail is now bleeding into American press and becoming a source for some pretty legitimate newspapers. So that's the thing that worries me."

"Those are really bad guys and they do tend to tee off on everybody," said Clooney. "It's fun when you can go, 'Well, this one, I know I have all the facts right.' Usually the argument is: 'Hey, we're not gonna tell you our source,' and, 'Prove it.' And when they actually do it themselves it's so great. You go, 'OK, well you obviously just screwed this (up), so I think I can get you now."

The actor-activist said he's learned that he has to choose his battles, whether it's choosing which atrocities in East Africa to spotlight or which lies out of London to object to. "That's why you pick your fights at a tabloid. Every day they write things that aren't true, but every once in a while they write something that is actually dangerous to your family, and it's probably not true. And that's the one you pick."

Of his engagement to activist-lawyer-author Amal Alamuddin, Clooney quipped "I'm marrying up."
Sigh… as I said before, George had every right to bash the Daily Mail. He had every right to set the record straight. He had every right to file a lawsuit (but he didn't). But I don't understand why he's still talking about this. It sort of feels like George is trying to strengthen his political/journalistic/intellectual credibility – with top human rights barrister Amal Alamuddin at his side, naturally – but at the end of the day, it's kind of bad media management. Maybe I'm alone in thinking that.
By the way, I hope everybody saw Amal's graduation photo – go here to see it. I'm not going to make fun of her for that stupid wig. I will make fun of Britain for still making barristers wear those stupid wigs though. I realize it's "tradition" but enough already.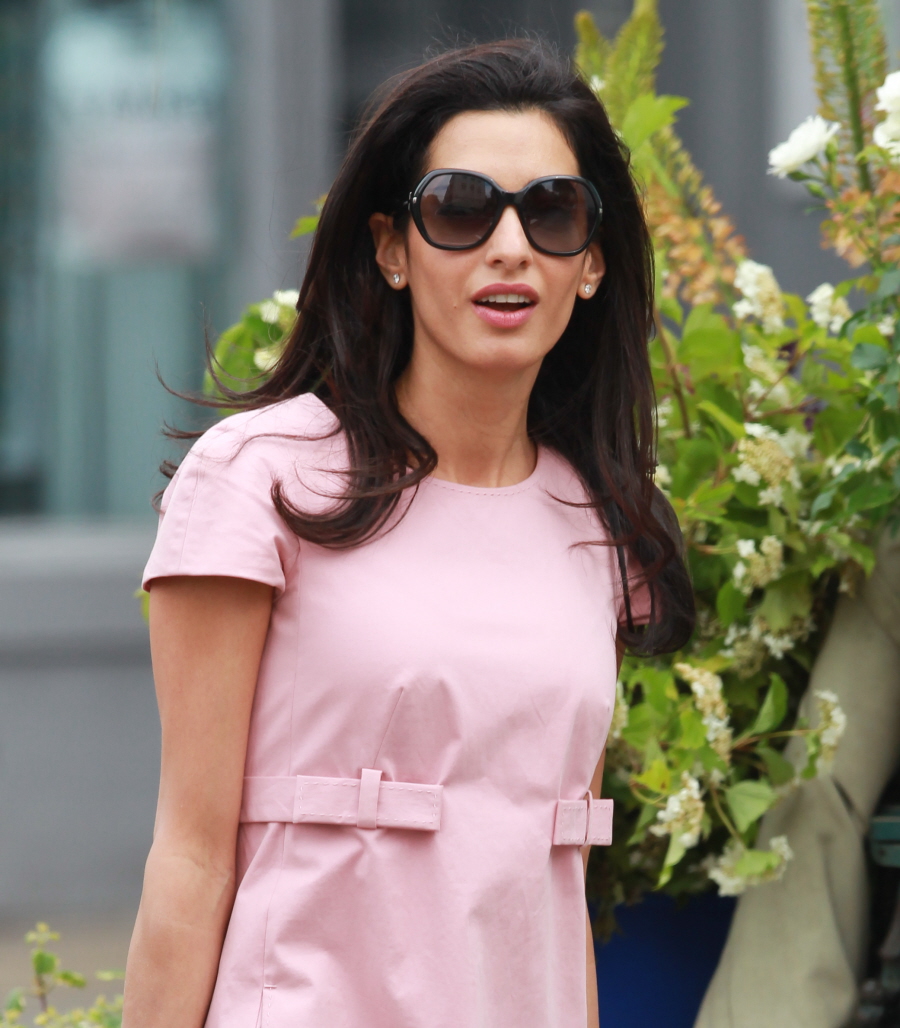 Photos courtesy of WENN.