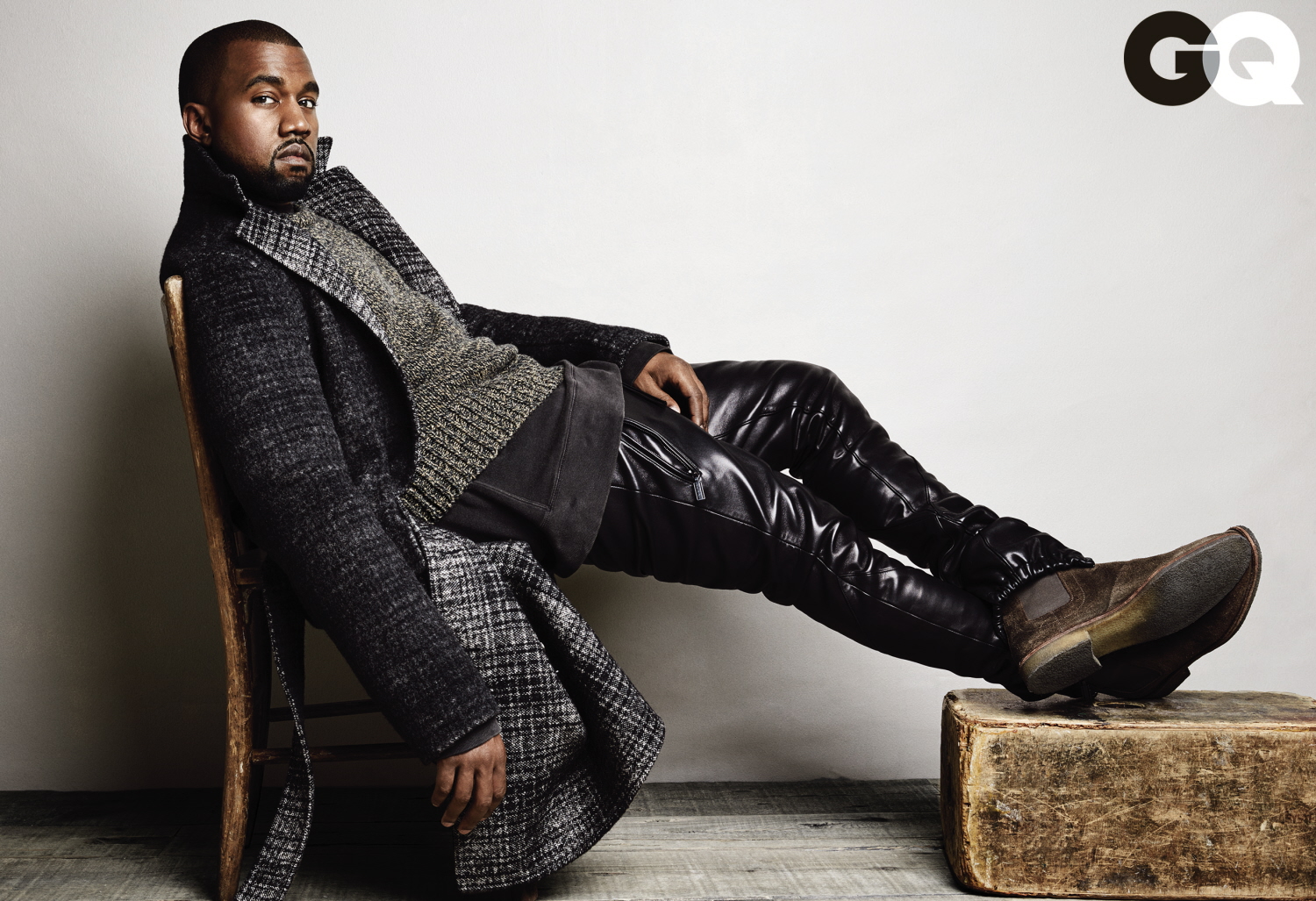 As I previewed yesterday, Kanye West covers the new issue of GQ Mag. I was wrong, though. I thought GQ would release quotes from the interview in drips and drabs throughout the week, milking Kanye's elegantly branded insanity. Nope! They released the whole interview all at once. You can read it here. There are WAY too many interesting quotes to summarize, so I really would suggest you read the whole thing. Kanye addresses the stories about his gold toilet tower at his wedding, his 40-minute toast to himself, how he is like Steve Jobs and some convoluted thoughts about Carine Roitfeld. Some highlights:
The efforts to "de-fang" him: "But also, there's no fangs. I don't have fangs. I'm a porcupine. I'm a blowfish. Like, I'm a—what's the fish that blows up? Yeah. I'm a blowfish. I'm not a shark, I'm a blowfish."

The gold toilet tower rumors: "For the person that wrote that, were they involved with anything last year that was as culturally significant as the Yeezus tour or that album? They didn't even talk there about the photographs, or the dress, or Andrea Bocelli singing, or the marble tables. They're like: "It's a gold toilet." No."

His wedding toast: "What I talked about in it was the idea of celebrity, and celebrities being treated like blacks were in the '60s, having no rights, and the fact that people can slander your name. I said that in the toast. And I had to say this in a position where I, from the art world, am marrying Kim. And how we're going to fight to raise the respect level for celebrities so that my daughter can live a more normal life. She didn't choose to be a celebrity. But she is. So I'm going to fight to make sure she has a better life."

Carine Roitfeld: "Carine Roitfeld is the Walt Disney of what Tumblr is today. She is the Kanye West of what Tumblr is today. She's the single most important person to what street style is today. And she was at the wedding seven seats down from Kim, who is one of the number one fashion plates of today."

How Beyonce & Jay-Z didn't come to the wedding: "All that, I wouldn't even speak on. It doesn't even matter to me whatsoever, who would show up. Because the most important person to show up there, to me, was Kim. And that's all that matters to me. I had to fight for that for seven years."
That was pretty much as far as I got before my eyes glazed over with all of the Yeezus-ness and glory. It's actually a decent piece and you can tell that the GQ interviewer respects Kanye and wants to hear him out and help him make whatever point he's trying to make. It's just that Kanye is just… exhausting. I don't know how else to say it. He's self-absorbed, he's an egotist, and he could talk for days (about himself). He's exhausting.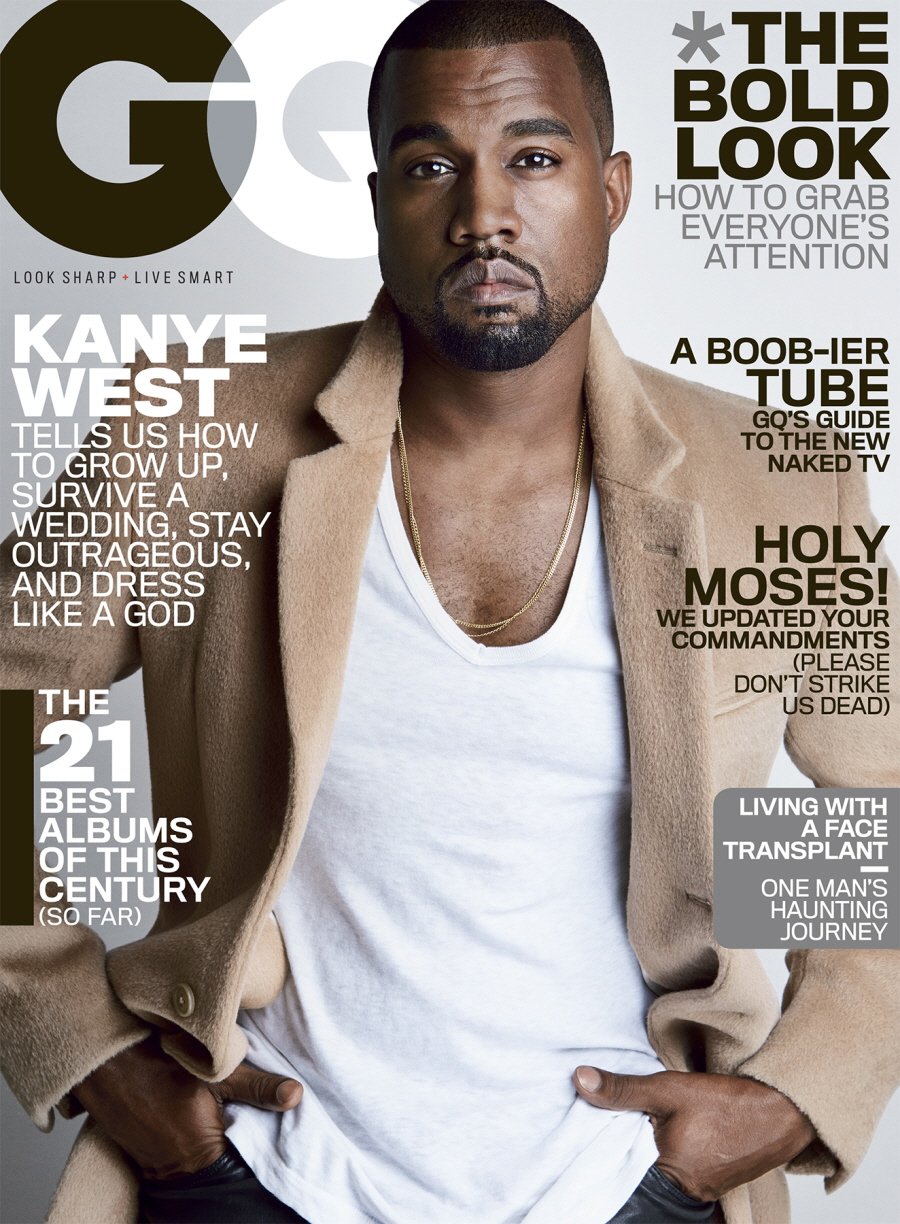 Photos courtesy of Patrick Demarchelier/GQ.