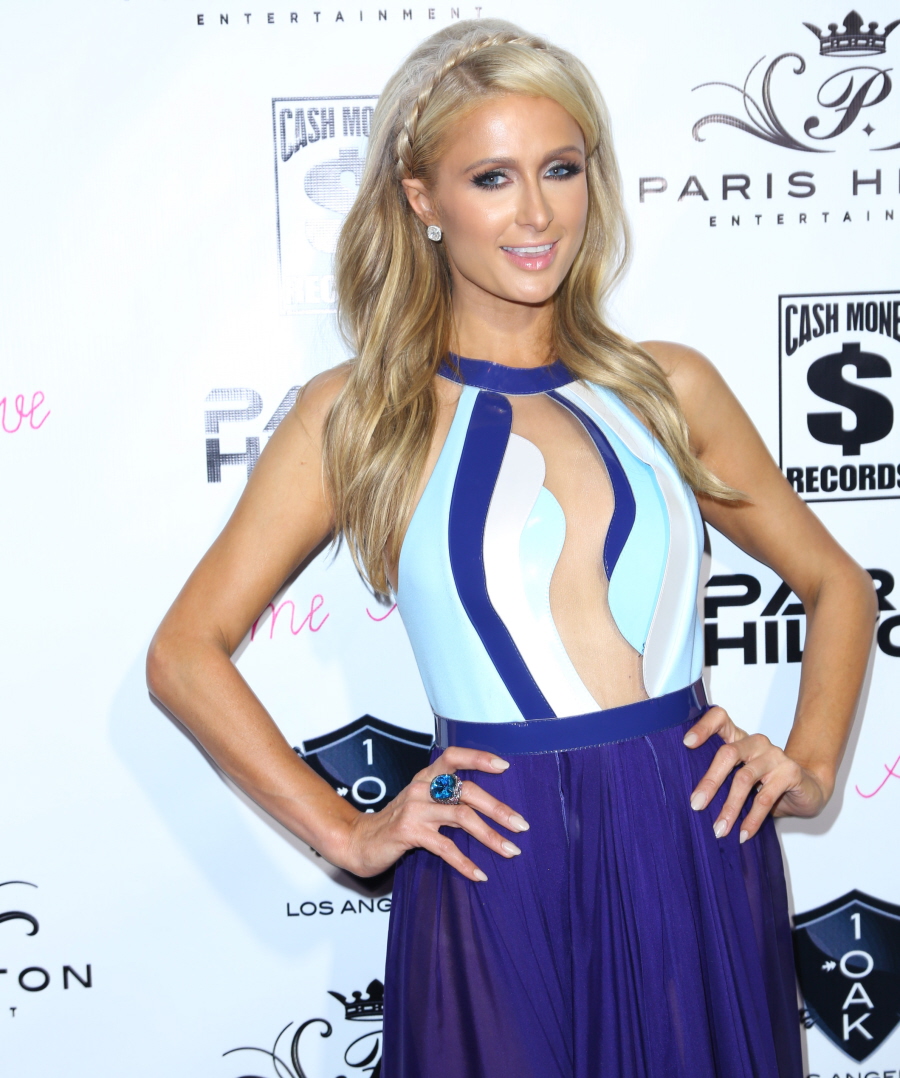 It's the dead of summer, barely any good gossip is happening, and so this is what we get – a new Paris Hilton interview in The Telegraph. Many of the "fancy" UK papers like to sit down with our most vapid American celebrities and use the lengthy interview format to make fun of said celebrities. The Guardian did an excellent takedown-interview with Kim Kardashian once, letting her talk herself into sounding like the most superficial a—hole who was famous for nothing. I'm reminded of that piece while looking through this Paris Hilton piece. They're making fun of Paris but they're really just letting her talk about her silly life. Some highlights:
Her work as a DJ in Ibiza: "I killed it. I feel like DJs are the new rock stars."

Her Paris Hilton business: "We've done over $1.8 billion in sales [on my fragrances]. I have 16 other product lines [including] clothing, sunglasses, shoes, lingerie, swimwear, eyelashes, nails, my own motorcycle team, dog clothes… I have 60 Paris Hilton stores that carry all my products." Recently she opened her first hotel, in the Philippines. "It's called Paris, not Hilton, just me," she says, "because I don't want people to think it's my family's. It's mine."

Rich parents? "People assume because I'm a Hilton that 'her parents gave that to her'. It's annoying because it's so far from the truth."

Her critics: "If people want to be mean, that's their problem. It used to be really hurtful. I would call and cry to my mom all the time but now I just laugh. So many people have bad intentions, so many girls want to hang out [with me] to be someone. I weed those people out of my life. I call them hungry tigers."

Her sex tape: "It was devastating because that was someone I was with for a few years. I don't think I'll ever be able to fully trust any man again after that. It was just the most hurtful and awful thing that anyone could do to a little girl. I was very young, it wasn't my fault."

Her 'Simple Life' dumb blonde persona: "I played a character the whole time – I think a lot of people assume that must be who I am in real life." She fell out with Richie during the show but now says it was nothing. "She's like a sister to me."

Her success is because of her fans: "They want to buy a piece of me. It's like a kind of Barbie American dream. I have that childlike quality so a lot of little girls especially [like me]. I've always been a kid at heart. I think I always will be."

True Aquarian: "We are social butterflies, humanitarians, geniuses: Einstein was one."
Just FYI – Albert Einstein was a Pisces. He was not born under the Aquarius sign. Perhaps it takes an anal-retentive Virgo to point that out (represent, Virgos).
Sigh… poor Paris. I guess I shouldn't feel too sorry for her because she's rich and she's doing her thing and whatever, it has nothing to do with me. But she's profoundly vapid. This is what I hate though: "It was just the most hurtful and awful thing that anyone could do to a little girl. I was very young, it wasn't my fault." Really? Wasn't she like 19 or 20 when that happened? And it completely made her a household name? I'm not saying that Rick Solomon releasing the tape wasn't a betrayal. It was. But let's stop with the "I was a little girl" stuff, especially when she's profited from it enormously.
PS… I had to crop one of these photos at Paris's waist because her vagine was literally hanging out on the red carpet. But she's just a LITTLE GIRL. It's not her fault!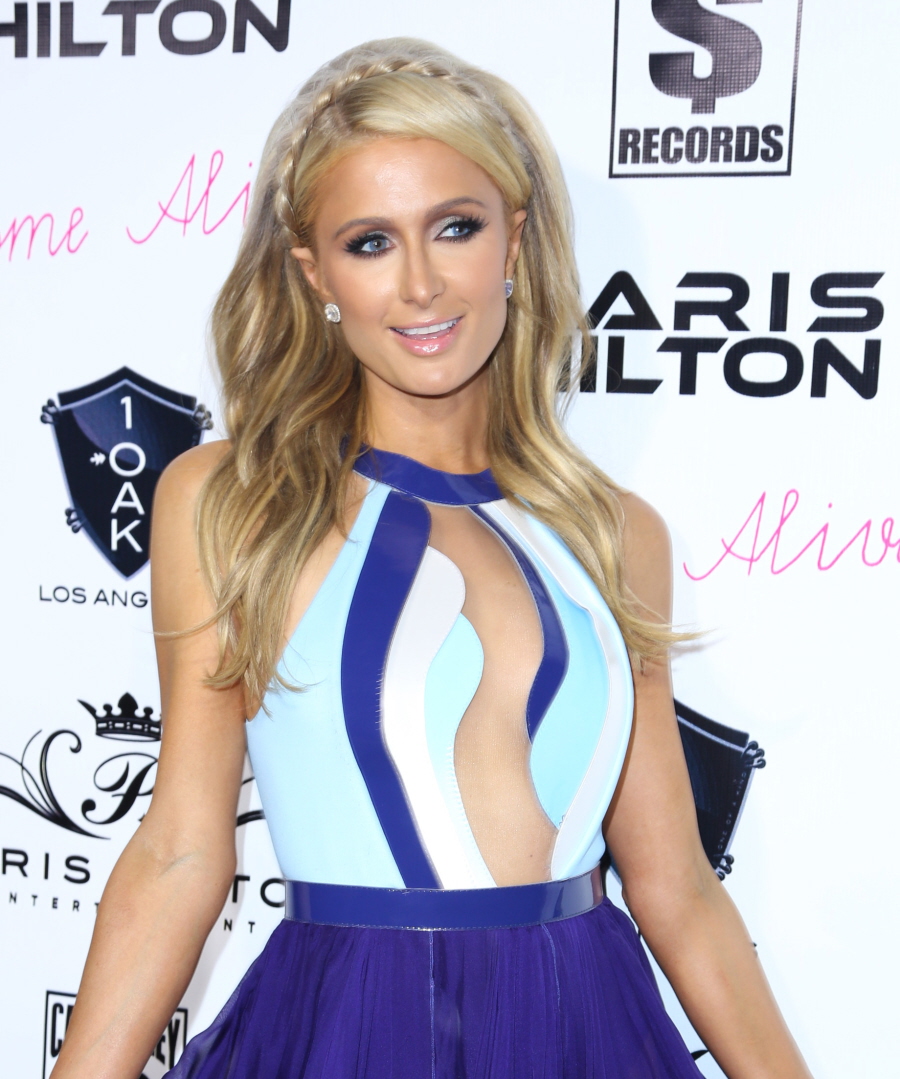 Photos courtesy of WENN.