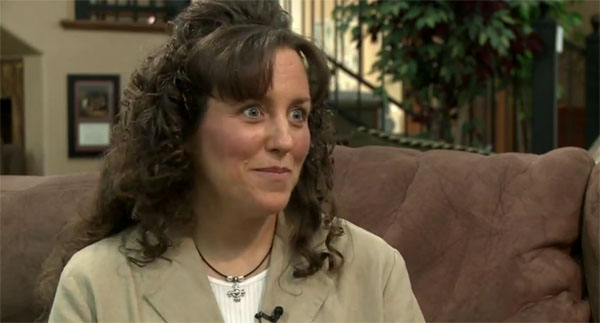 The Duggar family teaches their children that the earth is 6,000 years old and that humans and dinosaurs co-existed. To say their belief system is woefully uninformed is an understatement.
As far as The Duggars' forays into politics, they endorsed Rick Santorum for President in 2012, reasoning that they wanted "a man that honors God to lead our nation." In 2009, Michelle Duggar successfully blocked a local convenience store's attempt to get a license to sell beer. She went to the ABC (state licensure) meeting in which the license was expected to be granted and started crying about the fact that alcohol would be available in her town. She later said that "our children should not be bombarded with that. It's so close to home." There's beer available at the EZ-Mart, won't someone think of the children?!
Michelle Duggar is so concerned about the children that she's involved in local activism again. She recorded a robocall urging citizens to vote "no" on a new anti-discrimination ordinance in her town of Fayetteville, Arkansas, that aims to protect access to "employment, housing, and public accommodations" for all. Michelle has latched on to a provision that allows transgender people their choice of restrooms and public facilities. She's worried that a transgender person will creep on her kids. Really. There's a transgender woman peeing in the stall next to me, won't someone think of the children?!
US Magazine has details of the call and you can hear the recording on TMZ if you're interested:
19 Kids and Counting matriarch Michelle Duggar is making headlines today, Aug. 19, for recording a robocall in which she speaks out against an anti-discrimination ordinance in Fayetteville, Ark. Audio of the call was published this week by both the Fayetteville Flyer and TMZ.

According to local news station KFSM, the ordinance in question would create a "civil rights administrator, who would be able to use the city's powers to ensure 'all persons within the city have equal access to employment, housing, and public accommodations.'" It would also prevent businesses from discriminating on the basis of things like race, age, religion, sexual orientation, and gender, as well as allow transgender individuals to use facilities consistent with their gender identity.

Duggar's issue seems to be with that last factor. In her call, she says that the ordinance "would allow men — yes, I said men — to use women's and girls' restrooms, locker rooms, showers, sleeping areas, and other areas that are designated for females only." She goes on to say that she doesn't believe "the citizens of Fayetteville would want males, with past child predator convictions, that claim they are female, to have a legal right to enter private areas reserved for women and girls."

The recording continues: "I doubt that Fayetteville parents would stand for a law that would endanger their daughters or allow them to be traumatized by a man joining them in their private space. We should never place the preference of an adult over the safety and innocence of a child. Parents, who do you want undressing next to your daughter at the public swimming pool's private changing area?"
As if she would ever let her children change in a public locker room. US Magazine points out that the organization she cites at the end, FreeFayetteville.org, has denied funding this robocall, which is wise even if they did pay for it. Why would they want to take credit for some idiotic fearmongering that mentions transgender people and child predators in the same sentence?
Moving on to other Duggar news, Jessa Duggar recently announced her engagement to that guy who doesn't understand Catholicism because it doesn't adhere to his religion's strict interpretation of The Bible.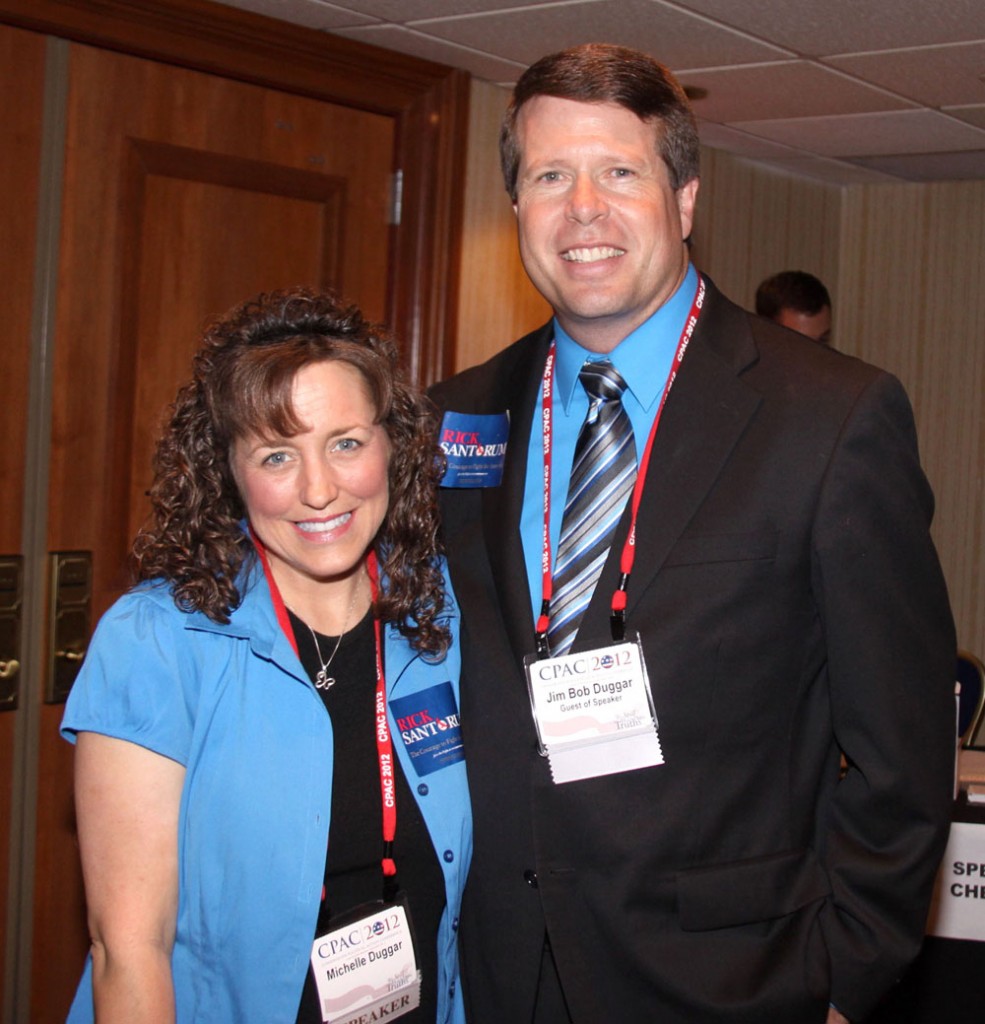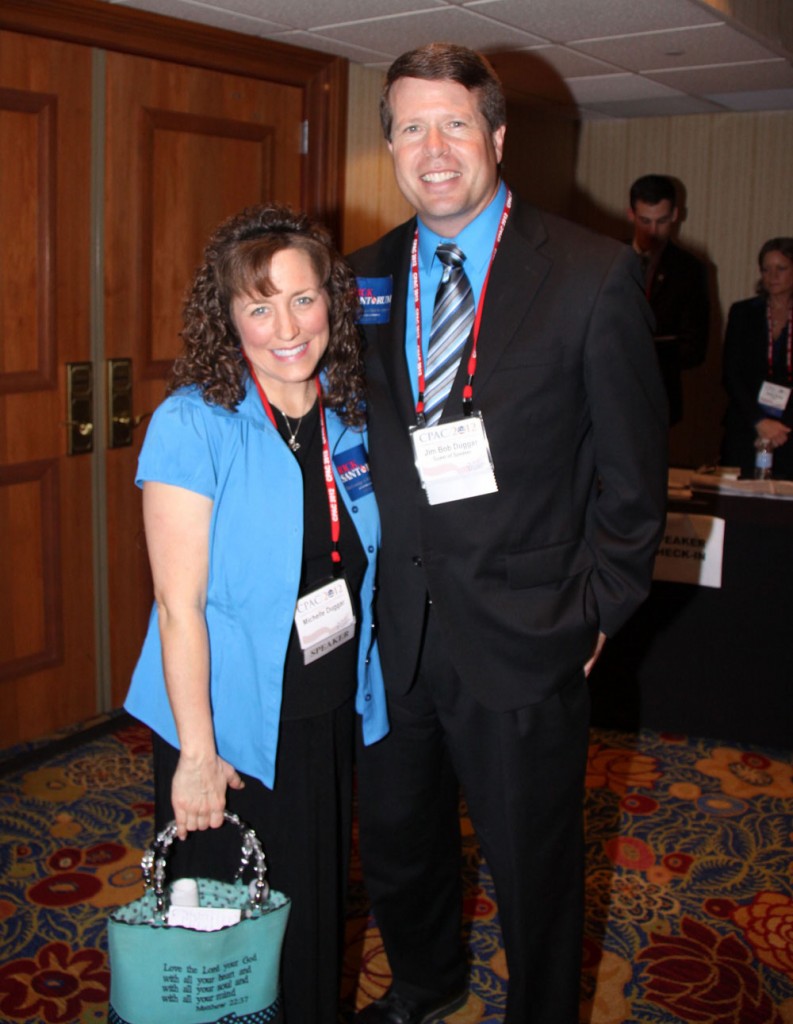 Photo credit: screenshot from video and FameFlynet