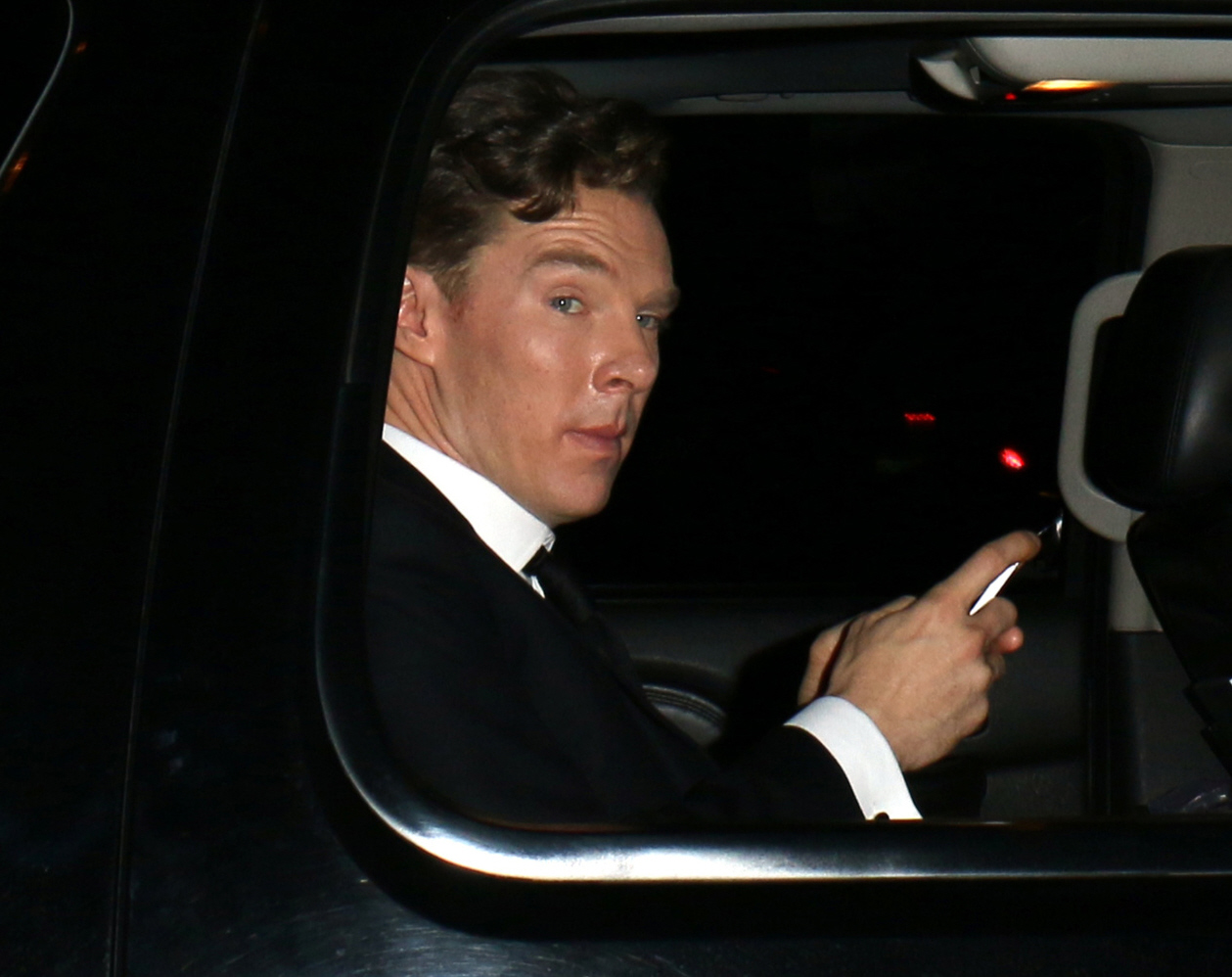 You know how Benedict Cumberbatch has a "secret girlfriend," much to the chagrin of the the Cumberbitches? Well, funny story. The Cumberbitches have been hunting for any sightings of this girlfriend to a ridiculous level. And now they have the Twihard Proof!! This Instagram has photos of Benedict with a lady. You can't see the girl clearly, but when the tipster sent us a photo of the girlfriend from behind and she looks like Cressida Bonas from what I can tell. I'm not saying it IS Cressida, I'm just trying to give you a frame of reference. Long legs, tall, dirty blonde hair past her shoulders. Benedict was apparently out with her at the National Theatre this week. So, now you know.
As for the other Cumbernews we have going on… let's see. Benedict was cast as Shere Khan in The Jungle Book: Origins, being directed by Andy Serkis. That was announced this week and Benedict was the first actor named in industry reports. Soon after, Naomie Harris, Eddie Marsan, Christian Bale and Cate Blanchett also joined the cast. Hilariously, there's also a movement afoot to get Tom Hiddleston cast in the movie too, because Our Most Beloved Dragonfly has repeatedly spoken about how much he loves The Jungle Book. And of course, he did this:
*cringe*
And Benedict's turn in the BBC's multi-part production of Richard III has added some new cast members as well. I think Benedict is filming this next? Sure. Anyway, Judi Dench has signed on and she'll probably be playing Cecily. Other actors joining the cast of the miniseries: Hugh Bonneville, Sophie Okonedo, Keeley Hawes and Tom Sturridge.
Oh, and The Hollywood Reporter has another story about how Benedict is HUGE in China. The BBC's programming is all very popular in China, but Sherlock and Doctor Who are by far the favorite shows ever in China.
Last thing… Benedict has done or allegedly will do the ALS Ice Bucket Challenge. So far, no video has been uploaded, but if it happens today, I will update this post.
UPDATE: IT HAS ARRIVED. Here is the video! Jesus, he looks really f–king good here.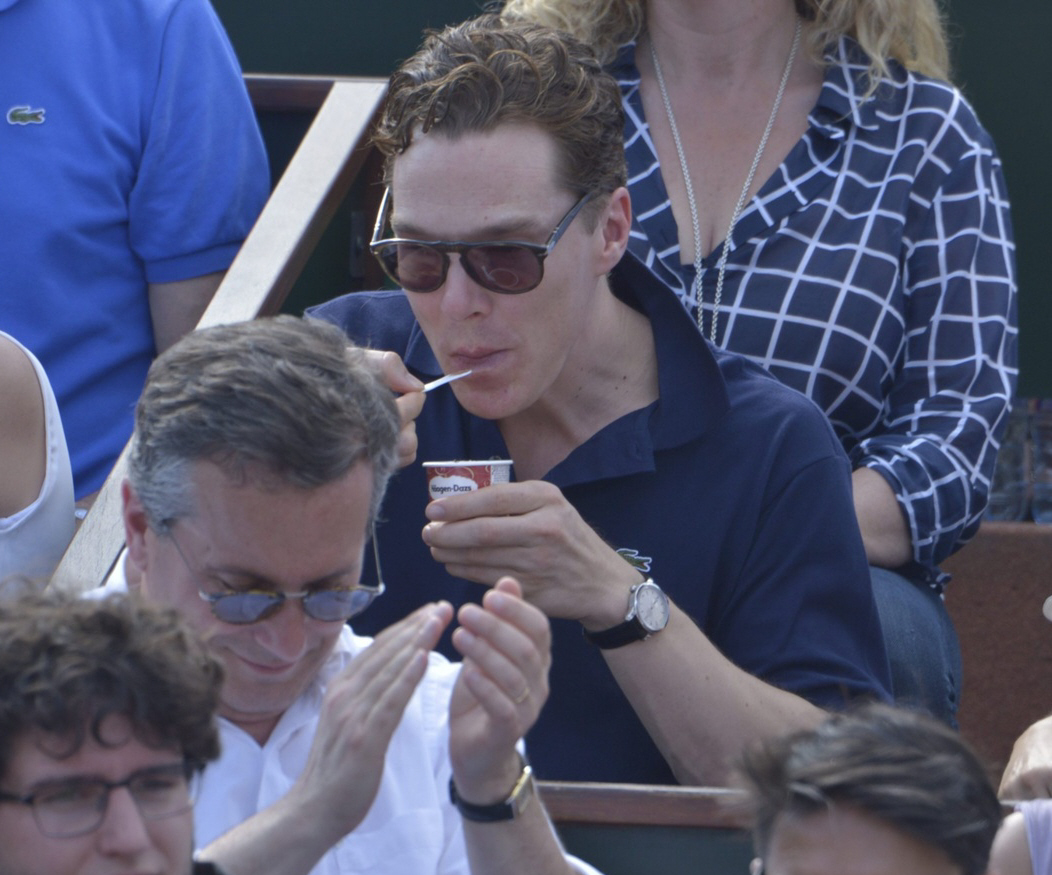 Photos courtesy of Pacific Coast News, Fame/Flynet.