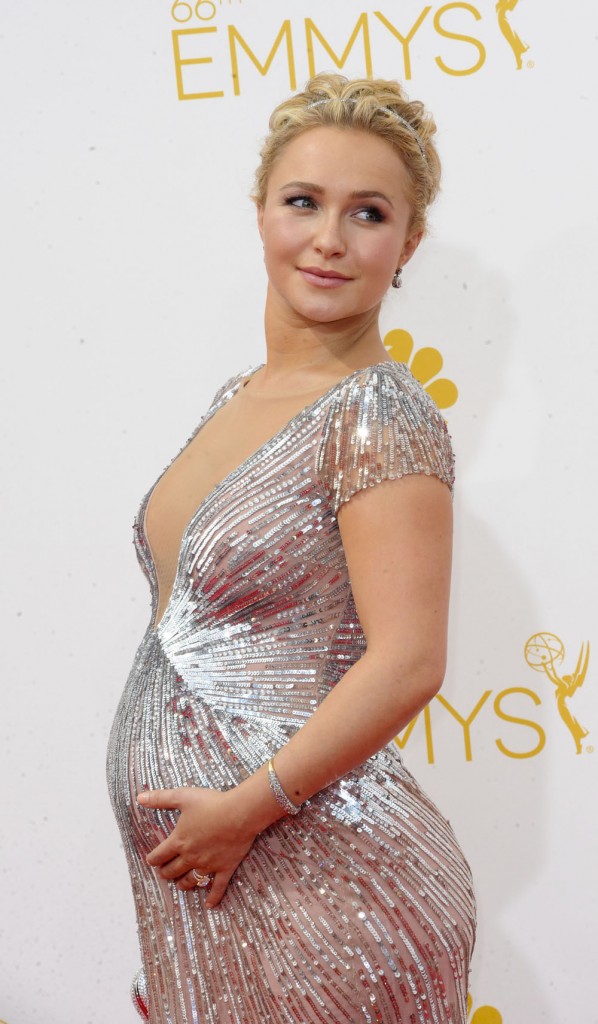 When Hayden Panettiere was speaking to Giuliana Rancic during the E! pre-show she dropped a female pronoun in reference to her baby. Giuliana picked up on it, got all excited, and Hayden confirmed that she was having a girl. Later the other commentators, Kristin and Kelly, started gloating about how they had the exclusive that Hayden was having a girl and that Amanda Peet was pregnant. (Bedhead covered Peet here.) I don't really get how it's a big deal to find out a celebrity baby's sex ahead of time, though. I only care when it's close friends or family, although I like to actually see the celebrity babies once they arrive. Is that strange?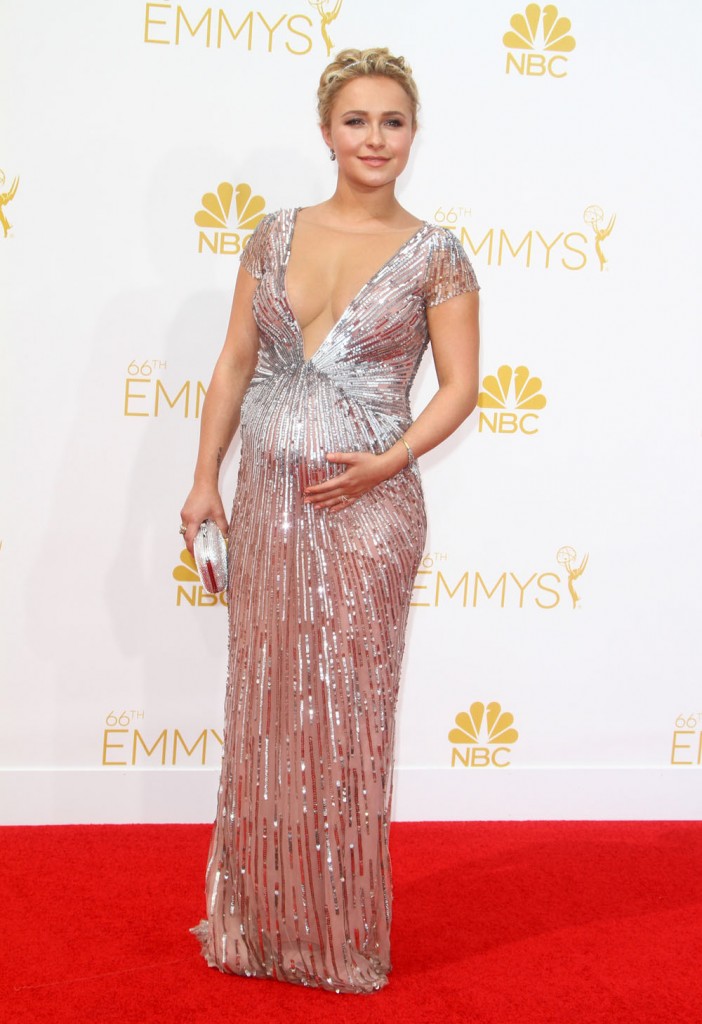 Anyway presenter Hayden was in this formfitting, cleavage-baring silver sequin Lorena Sarbu gown that was sexy without revealing too much. I thought this gown was so striking on her. The only thing missing was her hot Ukranian fiance, Wladimir Klitschko. Hayden told Giuliana that they're trying to come up with a name for their baby that is both American and Ukranian, and that it's difficult.
Also I have no problem when pregnant ladies belly cup. It kind of seems inevitable for them to do this, and I think I did it too.
Presenter Viola Davis was in this hot cobalt blue Escada gown featuring a sequin bust. The top is a little too tight and shelf-like for my taste, but Viola looks great otherwise. I love the cap sleeves on this.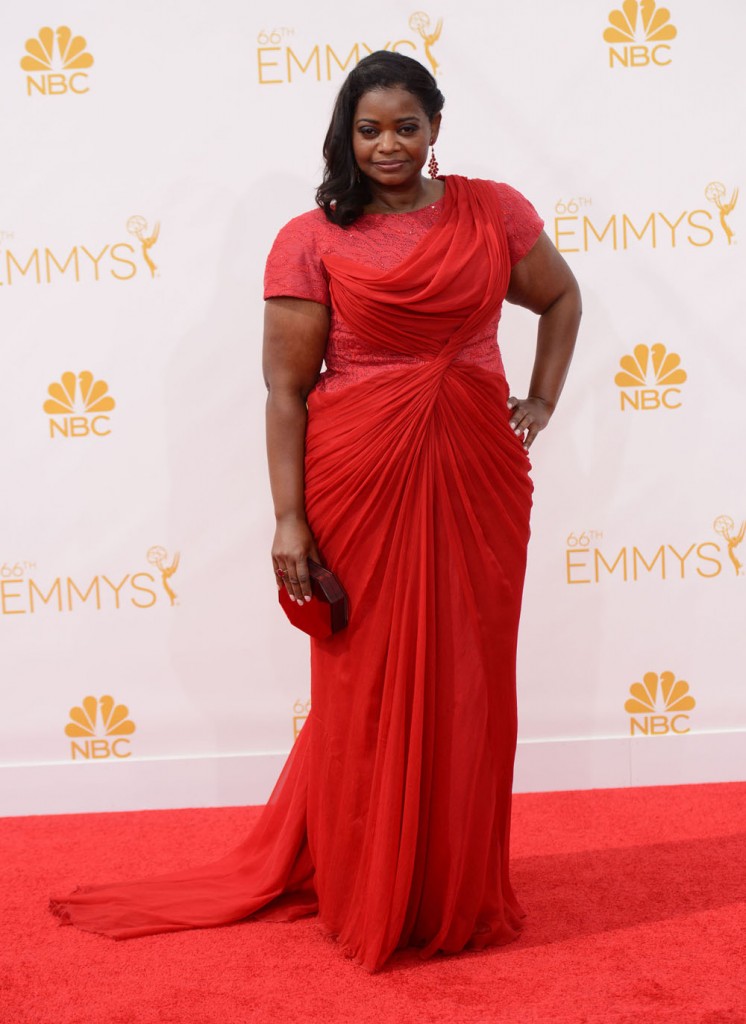 Viola's former co-star, Octavia Spencer, was in her favorite designer, Tadashi Shoji. She hasn't worn another designer in years as far as I can remember. She said in a past red carpet interview that she knows all the people at the design house very well because she sees them ahead of each ceremony. This is a great color and this bright red was very popular last night. I like the intricate draping on this gown.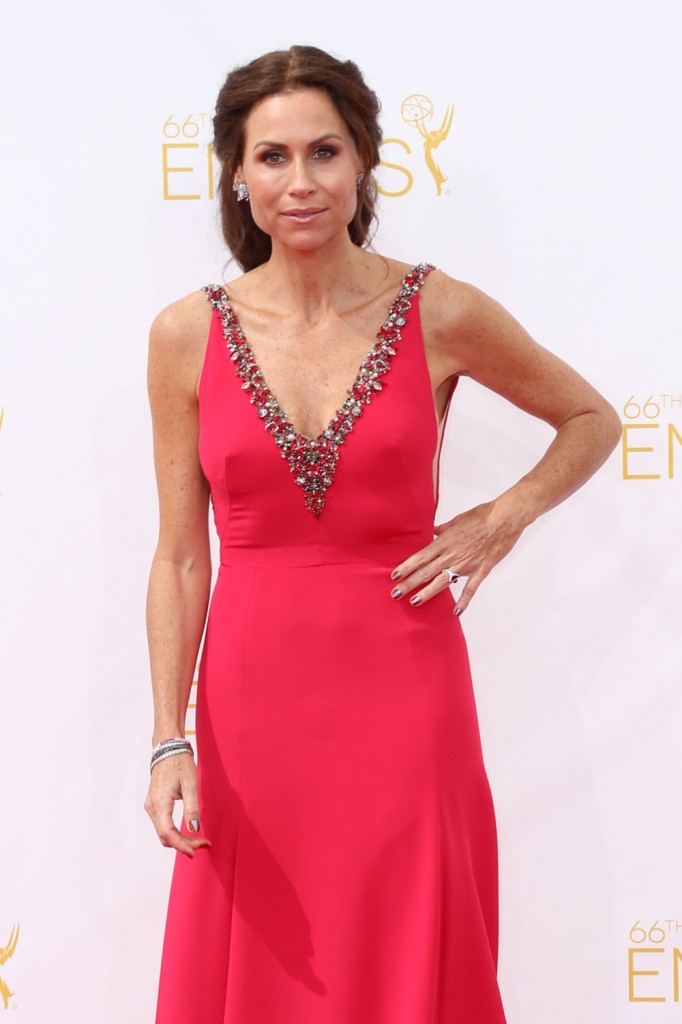 Minnie Driver wore a coral red Marchesa featuring a sequin v-neck. This isn't awful but there's nothing special about this dress. Minnie was nominated for Lead Actress in a Miniseries or Movie, for Return to Zero. That category of course went to Jessica Lange.
I just wanted to mention that I've tried to watch About a Boy, Minnie's NBC comedy, but found it kind of boring. There were funny moments, it just didn't draw me in. The show will come back in October.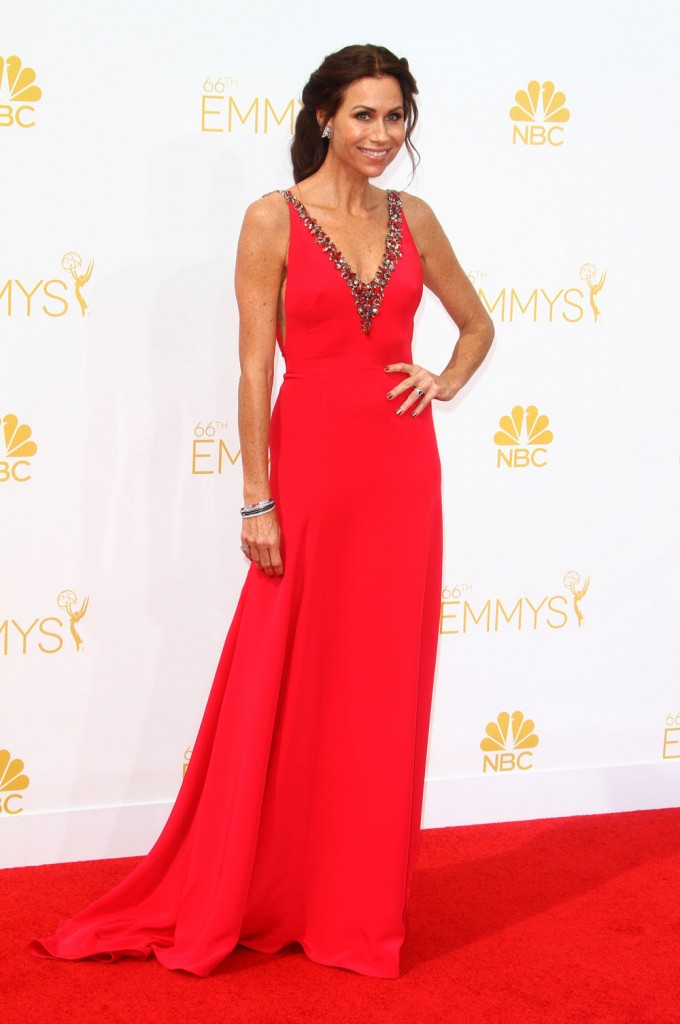 photo credit: WENN and Fameflynet