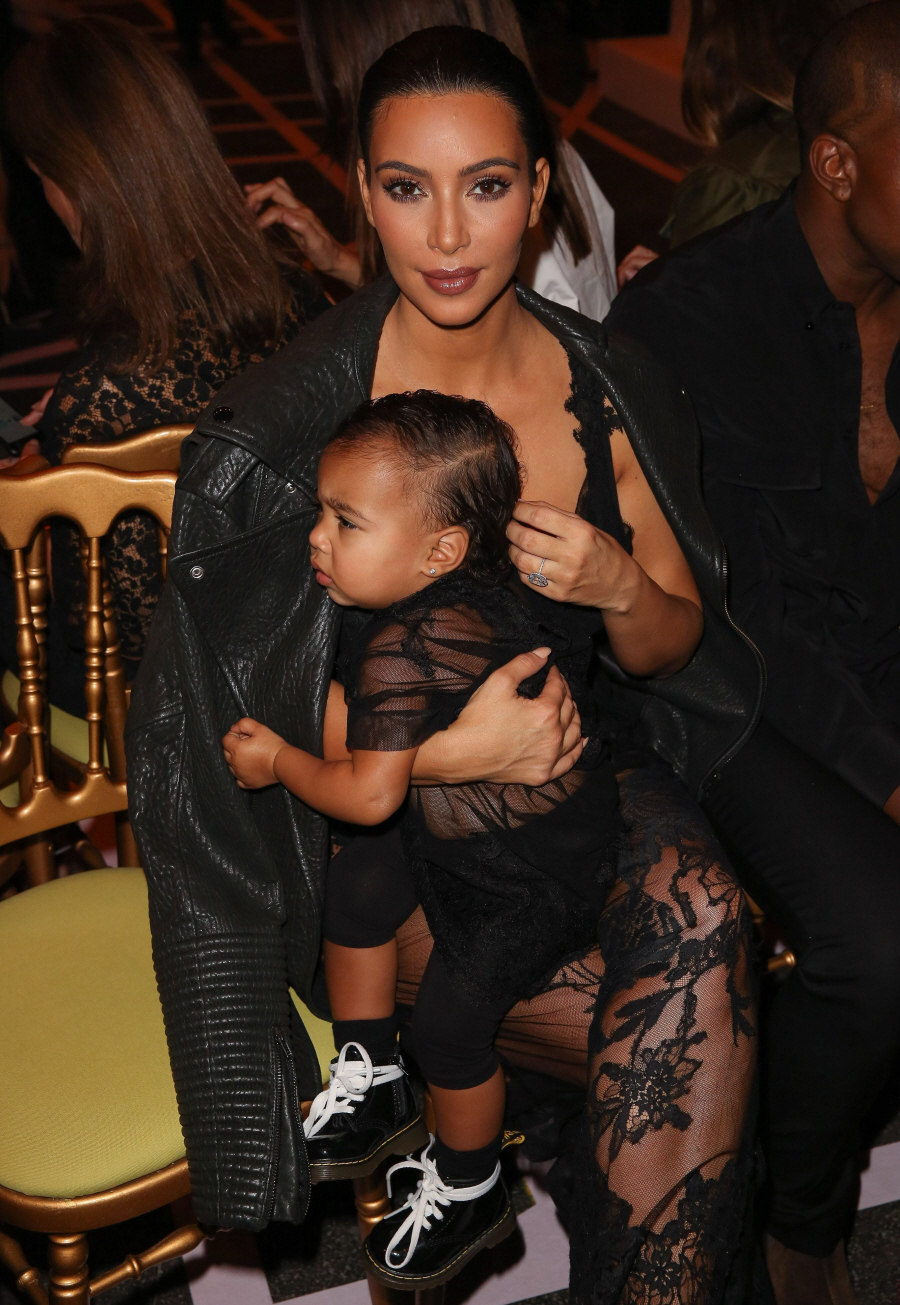 Here are those photos of Kim Kardashian, Kanye West and North West that everybody is talking about. I'm not really sure why…? The Kimye Klan took in the Givenchy show yesterday at the tail end of Paris Fashion Week. Kanye is famously close to Riccardo Tisci, and I'm sure Riccardo designed Kim's half-lace/half-hideous ensemble, plus North's matching outfit.
What is there to say? Kim looks awful, but she's looked pretty bad throughout PFW. Kanye looks grumpy. And I'm kind of "over" Kim and Kanye bringing North to fashion shows. They did last week too, only Kim said at the time that they brought North to the Balenciaga show because North cried when they were trying to leave that night, so they decided at the last minute to bring her. I don't even believe that. I think they just want North to be seen a little fashionista. Plus, both Kanye and Kim probably know that North is the favorite Kardashian-West. I kind of think Anna Wintour gave them the Vogue cover because North West enchanted her.
Anyway… ugh. Kim's outfit is SO BAD. I also hate her hair here. I always hate it when Kim slicks it back.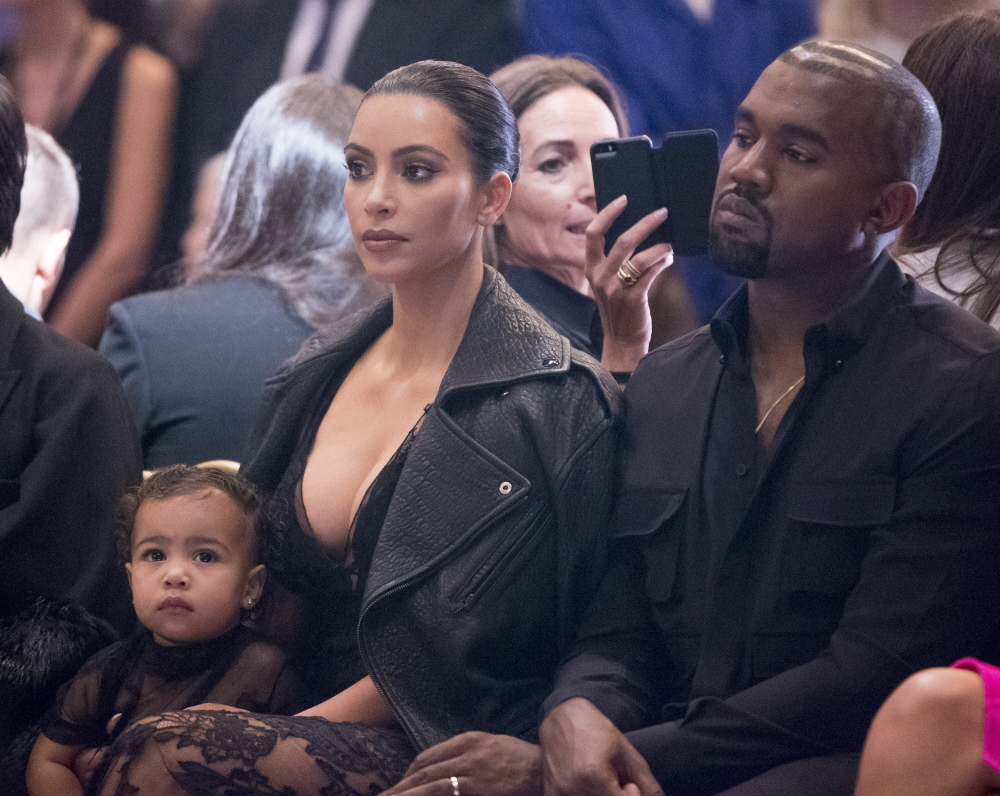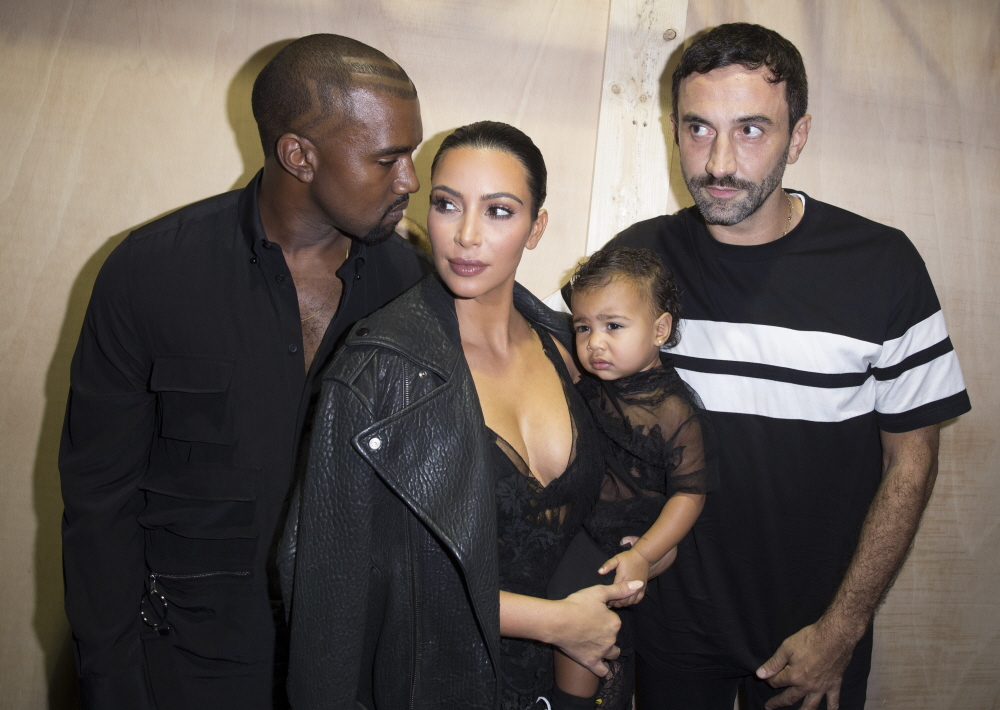 Photos courtesy of Fame/Flynet and WENN.