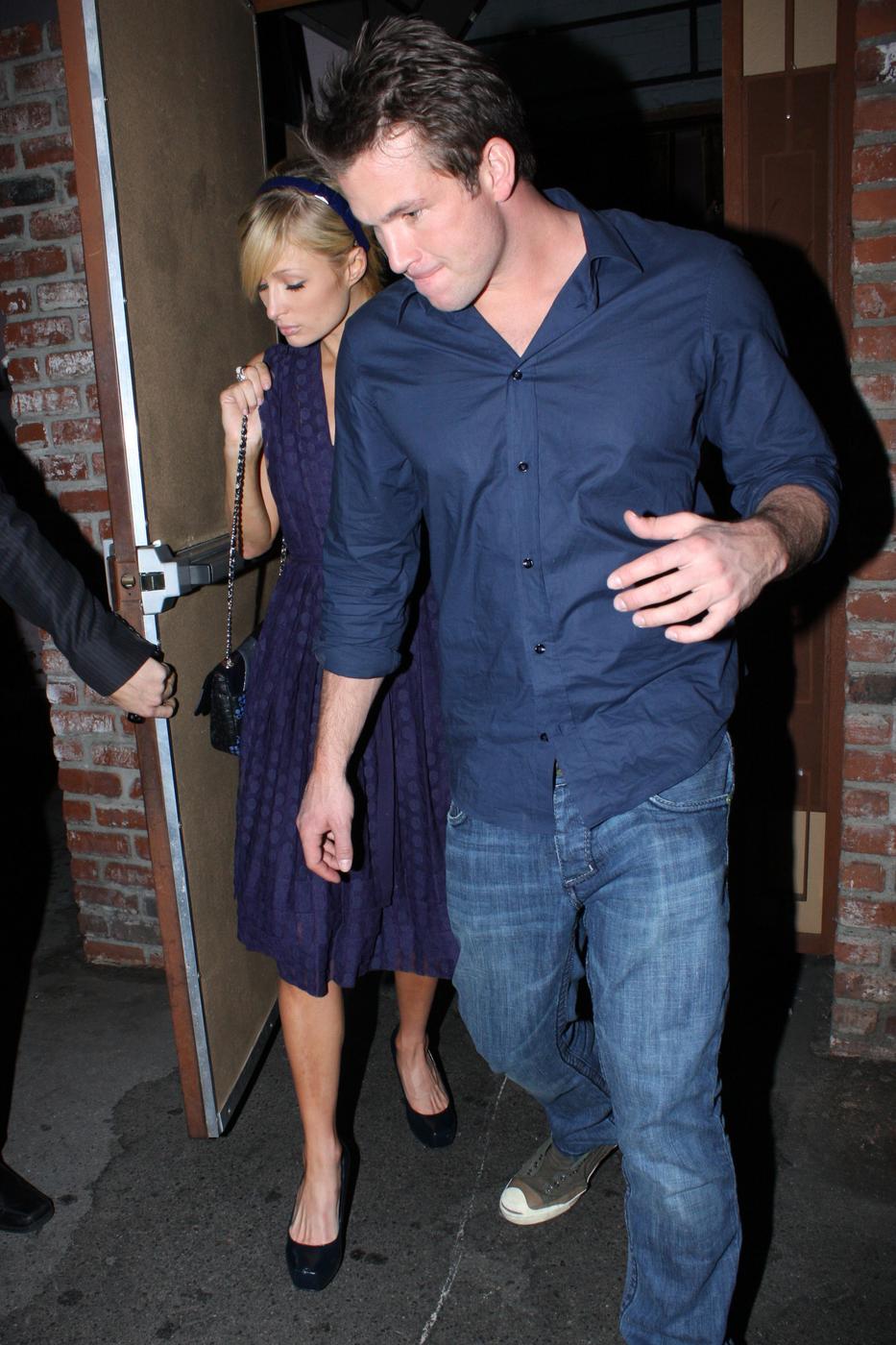 Paris Hilton must think animals are jewelry. While most girls beg their boyfriends to buy them diamond earrings (or we more down-to-earth sorts just appreciate some flowers), Paris begs her man to dole out ten grand on a dog. And not even a regular sized dog or one that can do magic or something that would make it worth $10,000. We're talking about a teacup Pomeranian here. That's like spending $1,000 an ounce.
I don't really consider tiny yippy dogs to be a romantic present. Did she mistake the Pomeranian for a diamond necklace? I'm sure that on more than one occasion Paris has accidentally fastened a Chihuahua around her neck instead of a strand of pearls, so it's possible.
So much for inconspicuous consumption. Paris Hilton and her new boy-toy Doug Reinhardt seem unaware of recession-era etiquette.

"Doug bought Paris a $10,000 teacup Pomeranian when they were in Japan recently," a source told Life & Style magazine. "And for Valentine's Day, he bought her an Andy Warhol print of Marilyn Monroe."

On the heels of a nearly yearlong relationship with Good Charlotte rocker Benji Madden, Hilton may not be ready to settle down. "He definitely wants something more with the relationship, but he's just happy to be with her," an insider told Life & Style.

In times like these, maybe Hilton should milk this one for all he's worth.
[From MSNBC's The Scoop]
I'm really confused how minor league baseball player/"The Hills" cast mate Doug Reinhardt could afford to throw away ten grand on a quasi-dog. The Andy Warhol print is debatable, depending on your feelings on pop art. But Paris has dozens of dogs. I'm not even exaggerating to make a point here. She collects animals like they're size 11 shoes. Animal authorities have been to her home on several occasions – because she also likes to keep illegal, exotic pets. She once tried to buy a cheetah. Again, not a joke. She needs another pet like she needs bigger feet.
Doug, see what happens when you just bring Paris a bouquet of Gerbera daisies. I dare you.
Here's Paris looking demurely at the ground as she leaves Hyde nightclub with Doug Reinhardt on Sunday. Images thanks to Pacific Coast News.