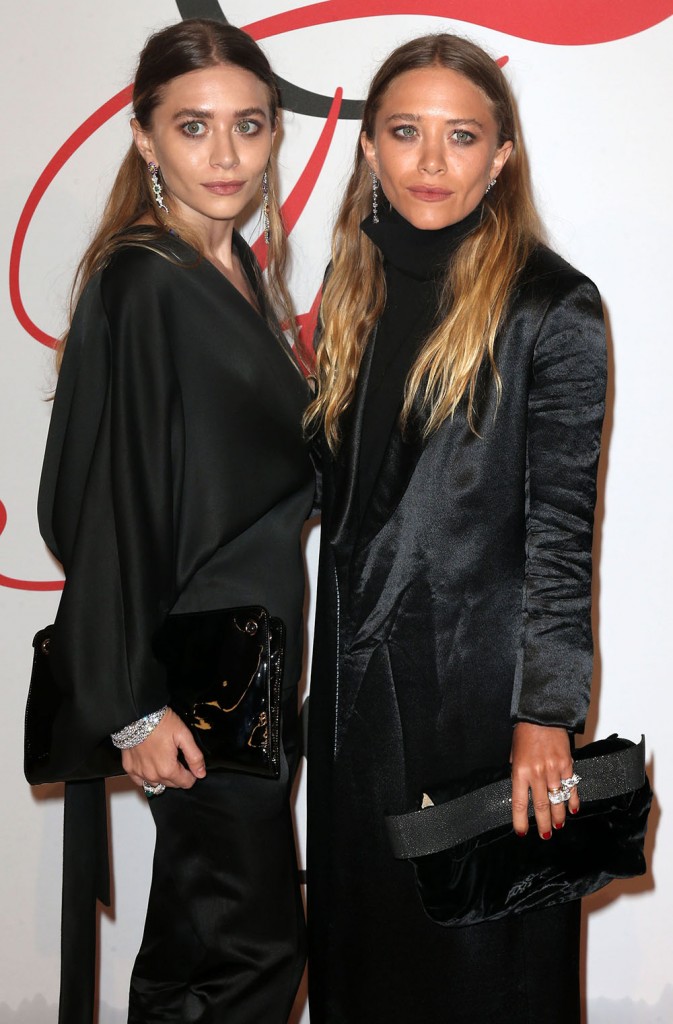 More Fuller House news! Shocked? Me too, because it's Fuller House; who knew it was going to be this exciting? The cast of Fuller House covers this week's issue of People Magazine. People offers up some Olsen Twin news. I am mesmerized by The Twins. Not in an I-think-they-are-wonderful-people way but in a weird-fascination-with-people-who-move-outside-regular-society-in-their-own-strange-bubble kind of way. As I mentioned at the end of the John Stamos post, the Twins gave him a "no" to coming back for Fuller House. Sure we had an answer then but now we have an answer, at least, that's what People says:
Mary-Kate and Ashley Olsen, who portrayed Michelle Tanner on Full House from 1987 to 1995 beginning when they were 9 months old, are not returning to the spinoff series (streaming on Netflix Feb. 26) for a couple of reasons.

"Ashley said, I have not been in front of a camera since I was 17 and I don't feel comfortable acting," executive producer Bob Boyett tells PEOPLE in this week's cover story. "Mary-Kate said, It would have to be me because Ash doesn't want to do it. But the timing is so bad for us."

Production conflicted with the 29-year-old twins' schedule as designers of The Row and Elizabeth and James, Boyett adds. (The show plays upon their real-life career, explaining that Michelle is absent from the first episode's family reunion because she's busy running her fashion empire in New York.) PEOPLE's requests for comment from the Olsens were not returned.

Despite some initial disappointment, the cast tells PEOPLE they understand the twins' reluctance to join the show.

"Lori [Loughlin] was talking to me about the twins and said, 'They just won a CFDA award.' And I'm like, 'Yeah, that's like winning an Oscar.' It was them and Tom Ford. I get where they're at," John Stamos tells PEOPLE.
I don't get where they are at, John! You can't just expect me to move on without Michelle. Who will give me that sassily exaggerated eye roll? Who will offer a cherished stuffed animal when some real crisis befalls the Tanner clan? Who will ask existential life questions in an endearing toddler-lisp and pig-tails? Fine, "she's" in New York managing her empire of ridiculously priced purses and marrying older Frenchman in cigarette-themed weddings, whatever.
There was even more drama behind the scenes. When someone dropped the ball and forgot to call The Twins on their Twin Phone, it got ugly. They said they were never asked. John used his potty mouth to call b*!!$h!t and Things.Got.Tense. I mean like Kimmy flirted with DJ's date tense. Don't fret, things always get resolved by the time the credits roll. John called MK and they straightened everything out over baklava and Marlboros. *Sigh*
I wish the spin-off well, I do. But until Alanis Morissette storms in demanding Uncle Joey's head and Danny tells his version of The Aristocrats during Jesse and Becky's anniversary party, I'm out. Just pretend I am in New York with Michelle sucking in my cheeks and telling Anna Wintour to tone down her sunny disposition.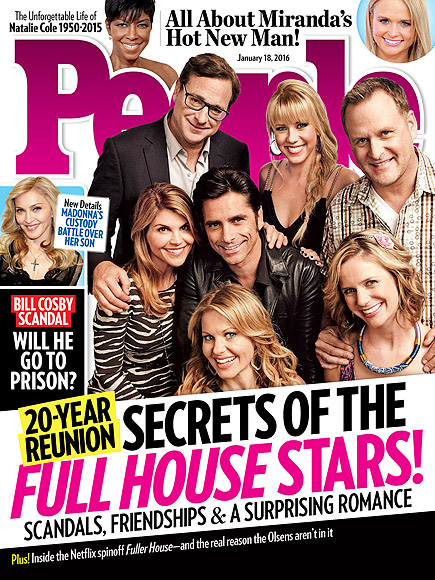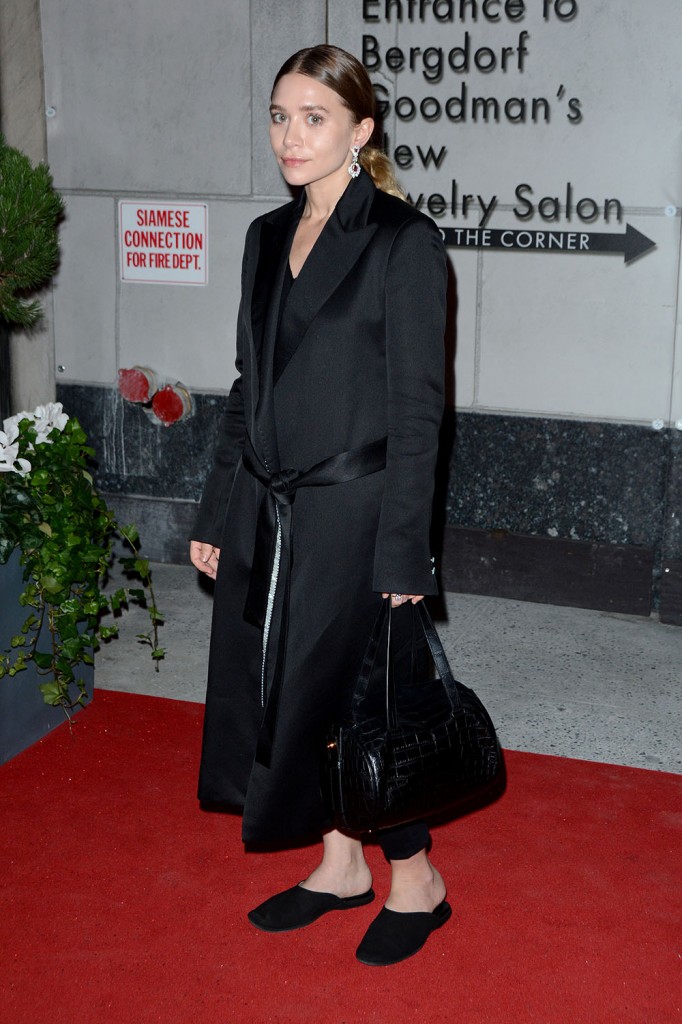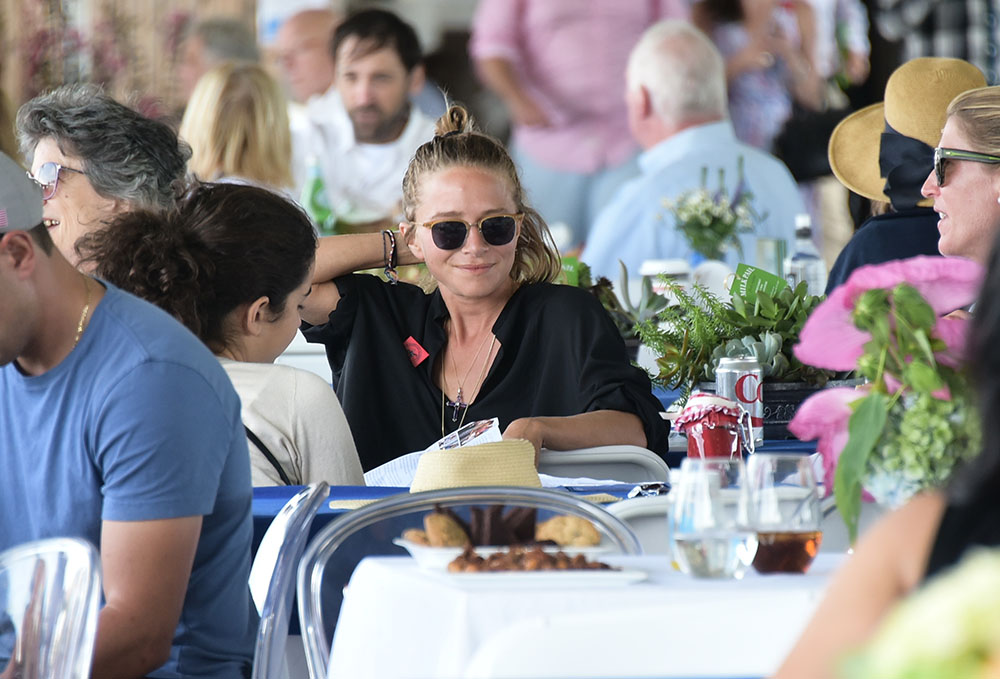 Photo credit: FameFlynet, WENN and People