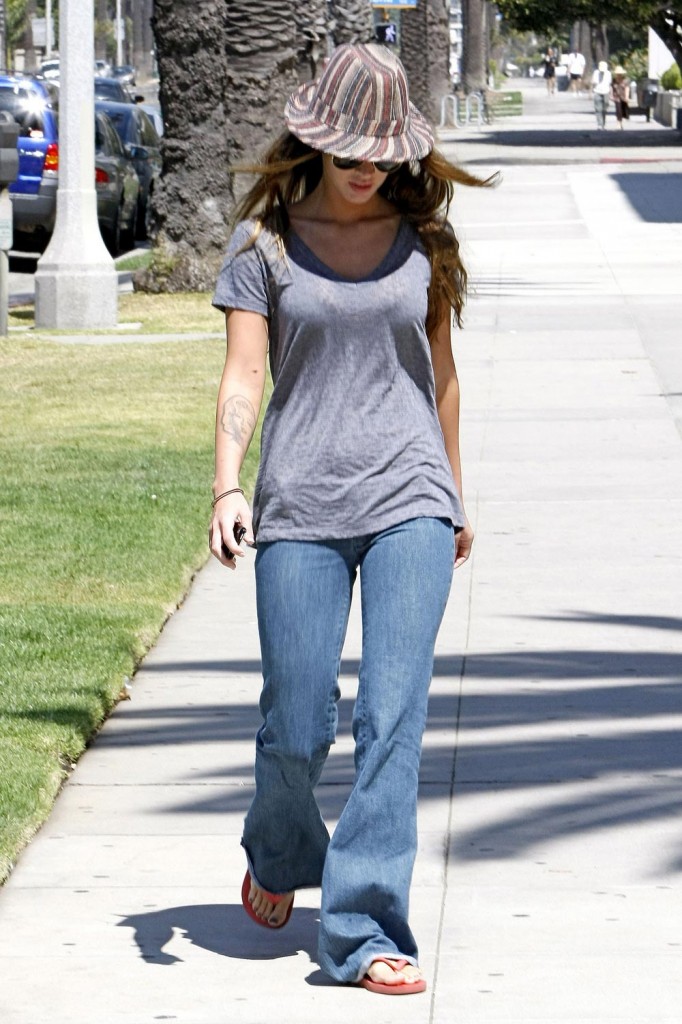 Good Lord, Megan Fox has now become the one-woman publicity team for Transformers: Revenge of the Fallen. She keeps saying crazy stuff, and everybody keeps printing this junk. Here are two of Megan's greatest hits, just from the past two weeks: "I'm not trying to take Cate Blanchett down" and "I resent having to prove that I'm not a retard."
So what's the crazy quote for today's modern feminist? As it turns out, it's some kind of obscene tirade, all based on the idea that "someone" told little Megan that she's "too beautiful" to play certain roles. It pisses her off, in essence. Not to ruin the surprise, but Megan's favorite curse word is "f*ck". Mine is "c*cksucker", but I digress. Behold, the genius of La Fox:
She may be one of the world's sexiest women – but it turns out Megan Fox's language isn't so attractive.

The Transformers star went off on a foul-mouthed tirade at the suggestion that she's too pretty for serious movie roles.

Megan fumed: "It p***es me [off] when people f***ing complain that I'm too beautiful to get a part."

"That's bulls***."

"You wouldn't be working if you weren't attractive. Hollywood is the most superficial thing you could possibly be a part of."

"And if I weren't attractive I wouldn't be working at all."

And here's Megan on whether she thinks it's worth isolating herself in order to escape the madness of Hollywood.

She says: "Yeah, it's worth it."

"Because if it was – if I wasn't making that decision I wouldn't, I would be f***ing, not literally f***ing away my career, but I'd be s***ting away my career."

I think I like her better with her mouth closed.
[From The Sun]
Alright, my favorite part is "I would be f***ing, not literally f***ing away my career" (my emphasis). As if we were going to take her literally. Like, Megan could say "I'm screwed" and all of us overly-analytical people would say, "But Megan, you're not having intercourse right now!"
But this brings up an interesting question: how would I answer that "too beautiful" question, if posed that I was somehow "too beautiful" to blog? I would demure, of course. "Oh, thank you… it's just soap and water, good genes, really." I would not go off on an obscene tirade. Well, maybe I would throw in one "c*cksucker".
Here's Megan out with boyfriend Brian Austin Green on 5/7/09. Credit: WENN.com