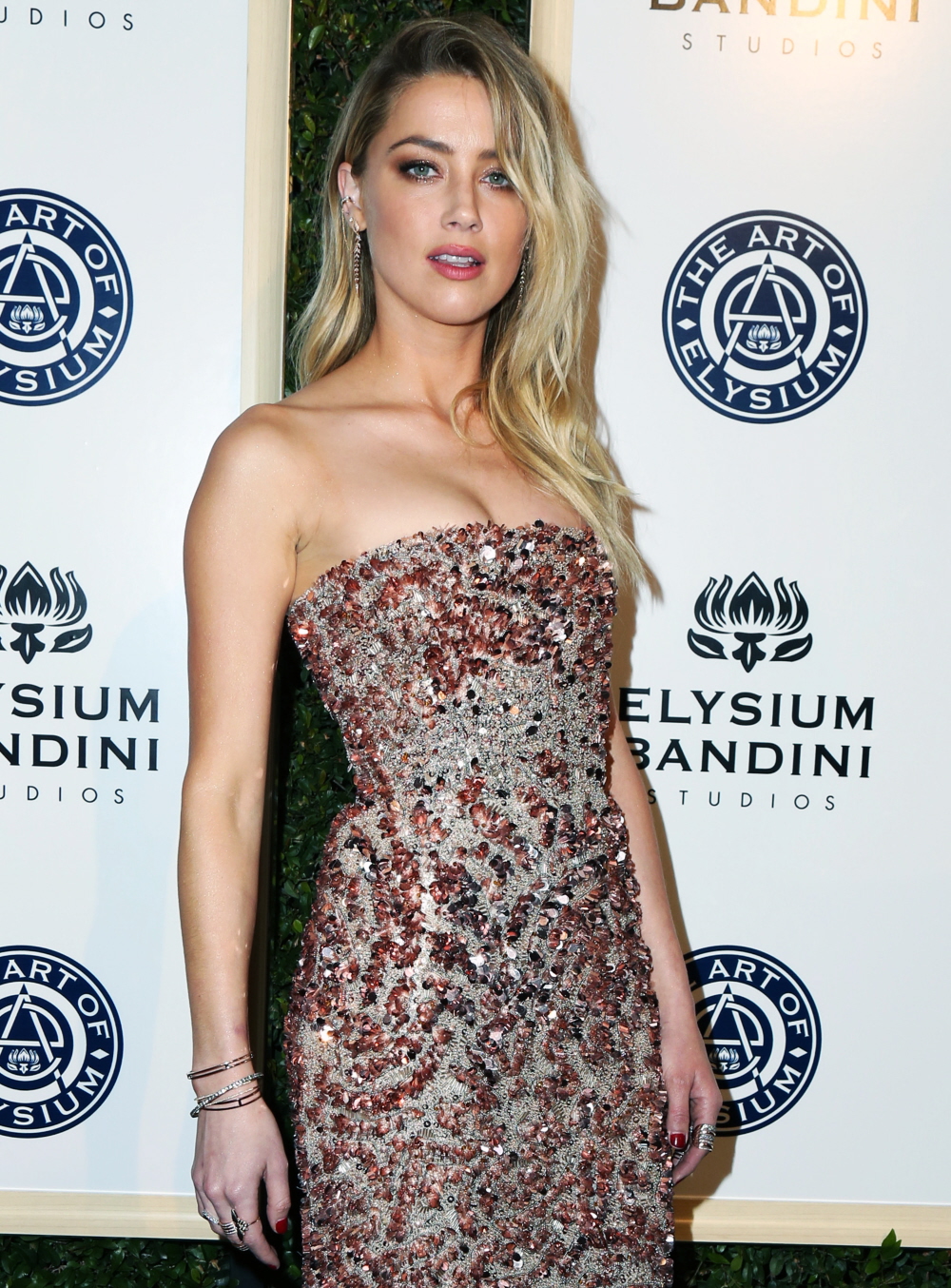 Much like the Brangelina mess, I'm really tired of Johnny Depp and Amber Heard's public and legal swipes at each other. I will give Depp and Heard some credit though: at least there aren't innocent kids involved. The Depp-Heard situation is about an abuser and his victim yearning to break free of this abusive cycle. I admire Amber for how she's conducted herself and for not hiding away like she's ashamed. But I worry that her latest legal filing will be interpreted as Amber crying "Uncle!" When we last checked in on Johnny and Amber, he requested that Amber pay for part of his legal fees because, he claimed, she was bothering him with so much extra stuff in their divorce. Amber would have been out of his hair months ago if he had just paid her the $7 million, per their divorce agreement, but Depp has been stalling and passive-aggressively trying to find ways to not pay her directly. So this is what Amber said to the court:
Amber Heard is responding to Johnny Depp after the actor requested $100,000 in court sanctions from his ex. In official documents obtained by E! News, the Justice League star assured the court that she has been committed to a quick resolution of her divorce. But according to the actress, "Johnny and his counsel seem to wish to prolong this proceeding as a means of punishing me."

"I am now told that Johnny is taking outrageous steps of seeking legal fees from me because I have asked the court to enforce the settlement agreement that we reached four months ago," she wrote. "I am told that Johnny somehow claims I am the one who is delaying settlement rather than the other way around. These claims are contemptible and shocking. Johnny has delayed the resolutions of this matter. I want my life back. I want to be divorced from Johnny now."
She wants her life back. She's basically pleading with the court to end this drama and force Depp to pay, or at least resolve all of this bulls—t. I also agree that all of this is being done by Depp as a way to "punish" her for leaving, for wanting out, for wanting to be anything other than his arm-candy/punching bag. I hope the judge agrees with Amber and sends a big message to the Drunk Scarf.
These are photos of Amber leaving the W Magazie pre-Globes party over the weekend. Her dress is Peter Pilotto.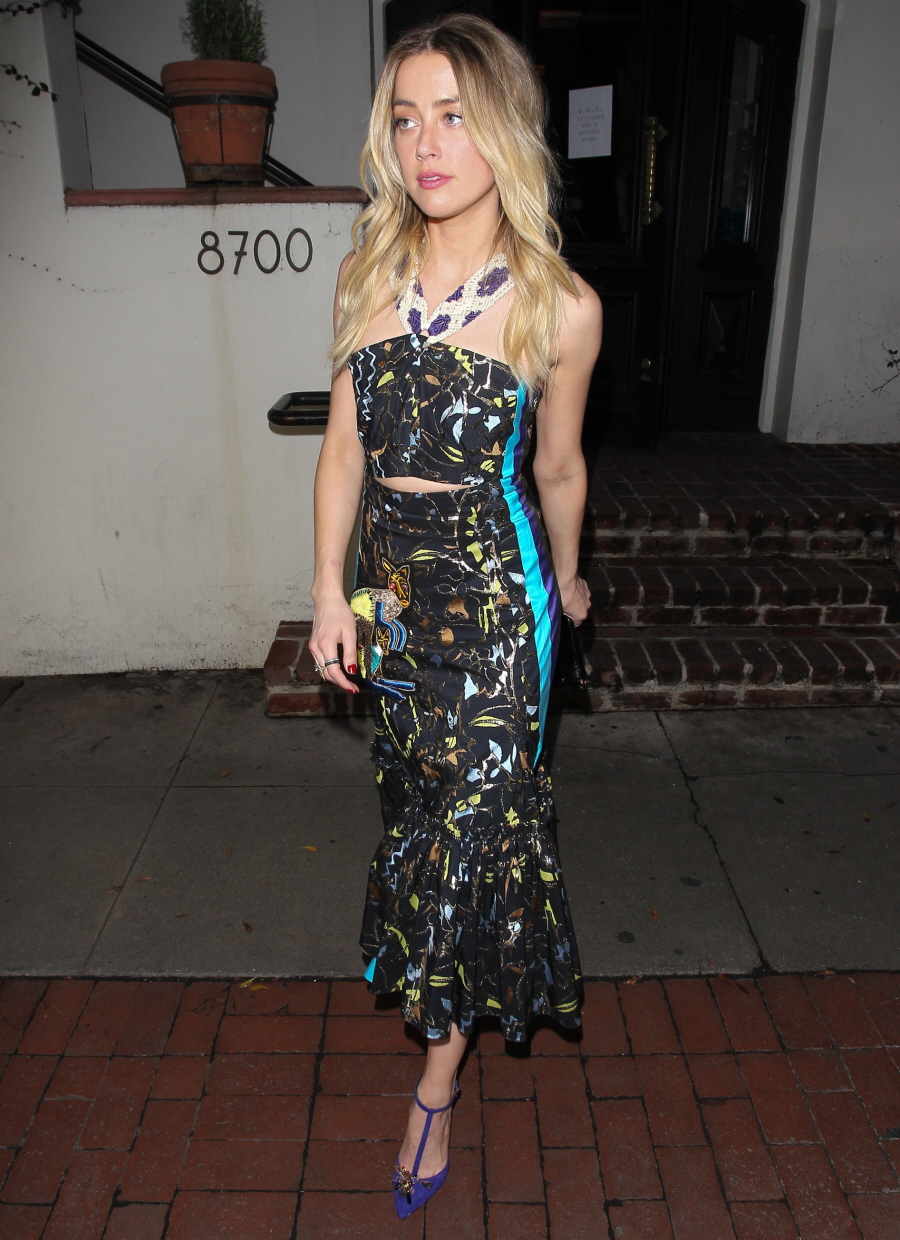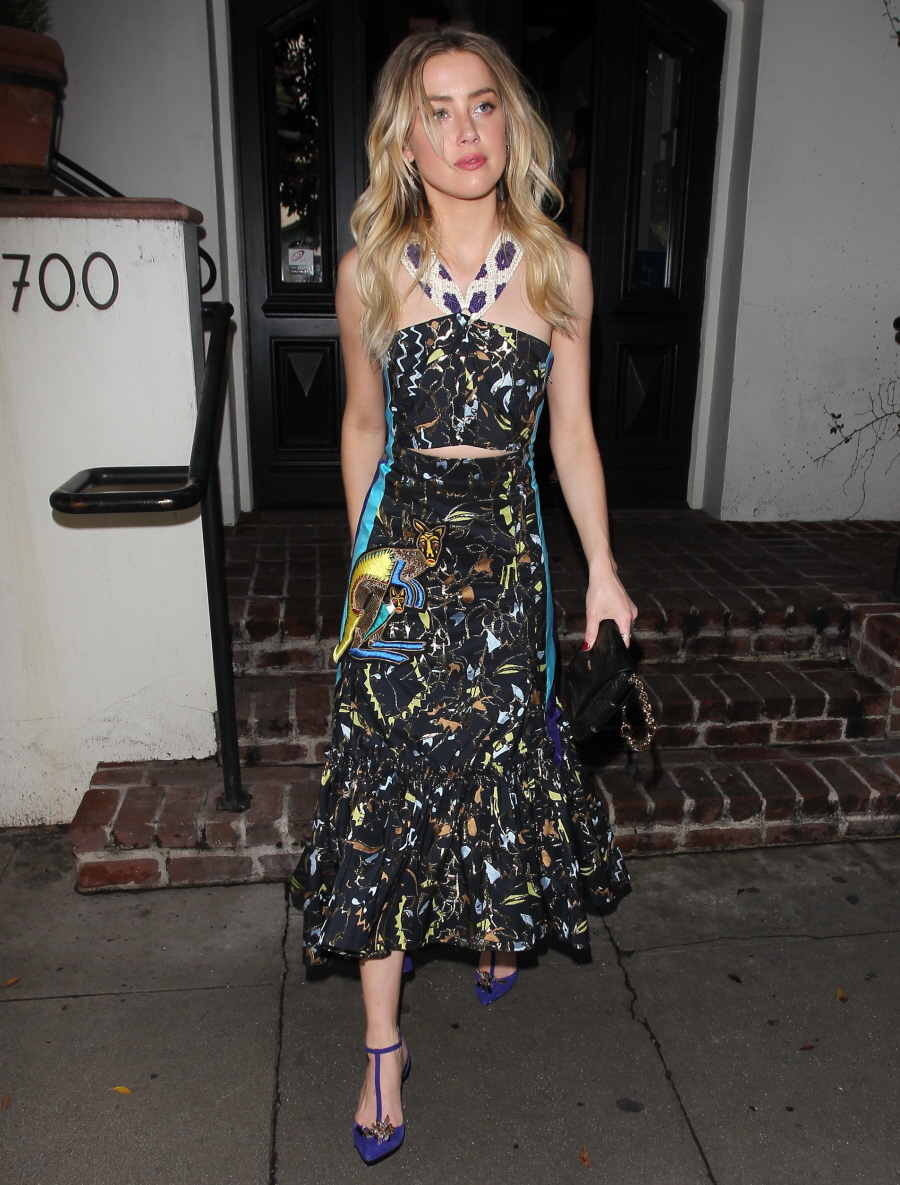 Photos courtesy of Fame/Flynet.