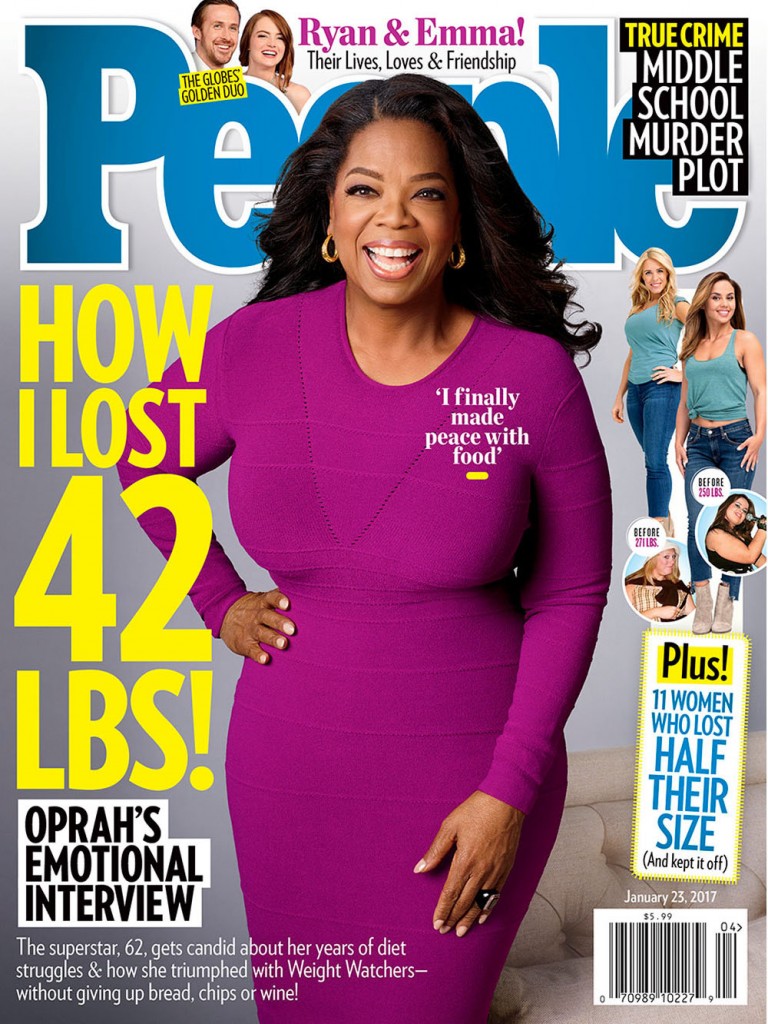 Oprah Winfrey has lost 42 pounds using Weight Watchers and she's very jazzed about it, as we've seen her get about so many new age gurus, pop psychologists, health trends and products. That's Oprah's appeal and her Achilles heel – she believes in the things she's promoting and in turn she sells the crap out of it to her followers. So now Oprah has found Weight Watchers and it's worked for her, finally helping her shed the weight after she's yoyoed for decades. She also of course has a very compelling financial reason to lose weight – instead of just getting a typical endorsement deal, Oprah negotiated for a 10% stake in WW which has earned her millions. She's clever like that, and she covers the new issue of People Magazine, and has a new book out, just in time to attract the New Year's resolutioners (although Oprah claims to not personally make New Year's resolutions, funny how that works). Here's some of what she told People:
For all of her success, there was one challenge Oprah Winfrey had yet to conquer: her struggle with weight.

She was determined to lose 20 lbs. in the summer of 2015, but an ankle injury derailed those hopes. While laid up for a month "eating jalapeño bagels," she gained 17 lbs. "You are doing some serious eating and not moving," she says in PEOPLE's new cover story about that difficult time. "I was in yet another funk about my weight."

Then one day she received the call that would set her on a new course. Weight Watchers offered her a basic endorsement deal, which she turned down to negotiate purchasing 10 percent of the company.

Now, after 17 months on the program, Winfrey, 62, has lost 42.5 lbs. "And that .5, honey child, counts!" she exults.

"This has been the easiest process that I've ever experienced. At no time during meals do I deprive myself," says Winfrey, who's down to a size 12.

Oprah gets candid about her years of diet struggles & how she triumphed with Weight Watchers — without giving up bread, chips, or wine! Subscribe now for the superstar's emotional interview — only in PEOPLE!

In PEOPLE's new cover story, the media mogul talks about the shame she constantly felt over her weight despite her incredible success in other areas of her life, her struggles over years of yo-yo dieting, and how partner Stedman Graham and best friend Gayle King (who are also on Weight Watchers) are supporting her.

Most importantly, she says her attitude towards eating has become healthier.

"I finally made peace with food," she says.
People has a video with Oprah which you can see on their site where she explains that she gets 30 Weight Watchers points throughout the day and how she balances it so she's not hungry. She gets really excited about this fish which is "no points!" called barramundi but I checked and that fish has more calories than flounder. Overall though it's all very sensible, and that's what I like about Weight Watchers, it's practical and not gimmicky, and just teaches you how to have have a healthier relationship with food. Weight Watchers works though due to calories, and as I've said many times I prefer counting calories as that works for me. I'm happy for Oprah that she seems to have figured this out and that she's lost weight. I just see Weight Watchers like the other movements and methods Oprah touts – it can be effective but you don't have to pay for that, and you can get the same results by tailoring it to fit your needs.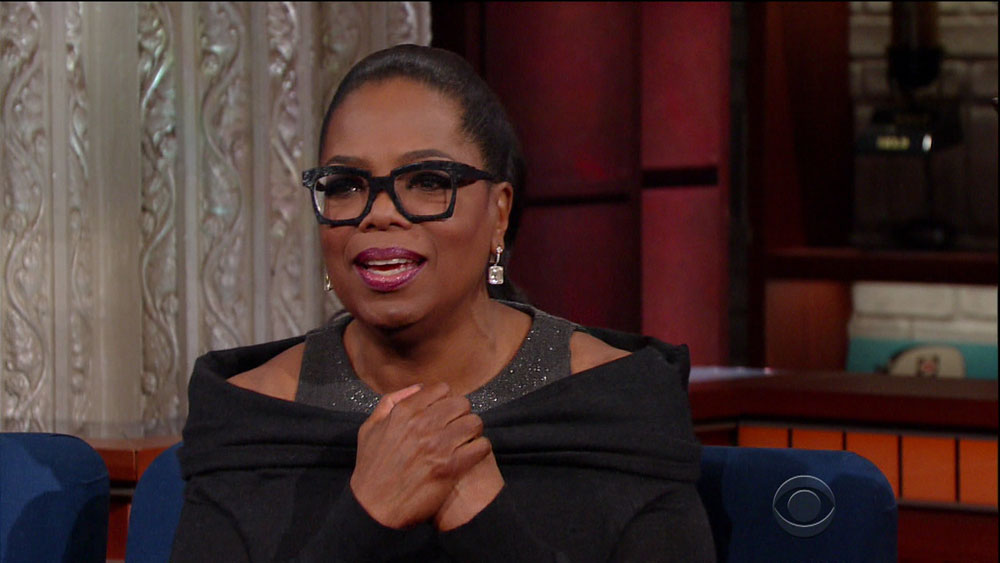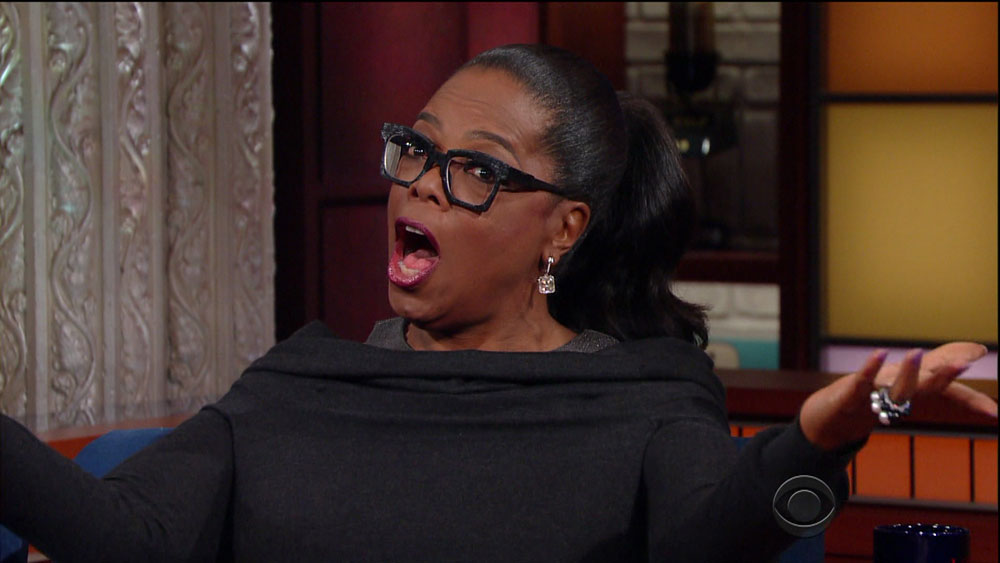 photos credit: WENN, People and Getty