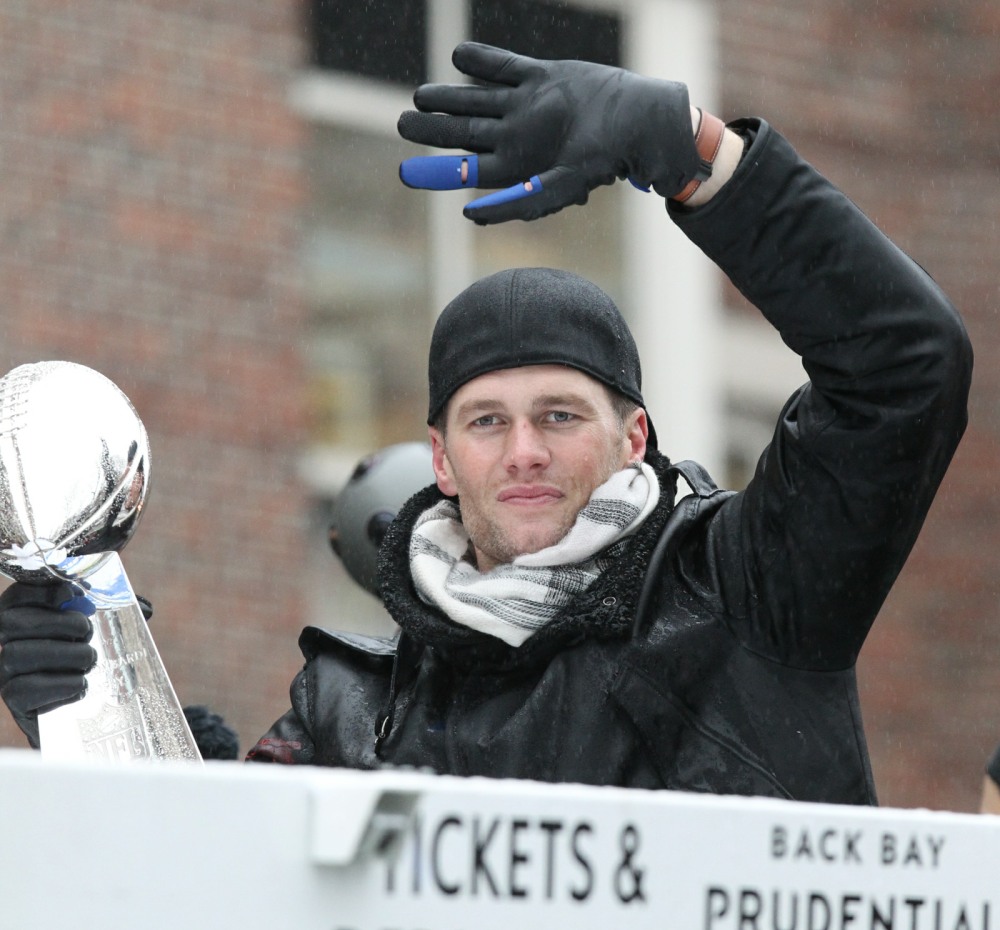 I have no idea when Tom Brady and some assorted (white) Patriots will make their way to the White House. I would assume it will be in the next few days, maybe, if Brady's BFF Donald Trump isn't too bogged down with his rigorous tweeting schedule. As we discussed over the weekend, there are six Patriots athletes refusing to go to Baby Fists' White House. Five of the athletes are African-American and one is white. Some people believe that the Patriots, as an organization, should refuse to visit the White House. Some people believe that it should just be up to the individuals. But what does Tom Brady think of his protesting teammates?
New England Patriots quarterback Tom Brady said he respects his teammates' decision to skip the White House visit, although he prefers "putting politics aside." So far, six Patriots players have said they will skip the yet-to-be announced meeting with President Trump. Players skipping the White House celebration is nothing new, of course, and many absences have been rooted in politics, although Brady told Pro Football Talk Live on Tuesday his 2015 no-show had nothing to do with former President Obama.

"It really is a great experience," Brady told PFT. "Putting politics aside, it never was a political thing. At least, it never was to me. It as something that was a privilege to do. It meant you won a championship and you got to experience something cool with your team, with your teammates. Everyone has their own choice."

Brady said the 2015 visit he missed was due to a relatively last-minute notice the ceremony would take place.

"Everybody has their own choice," Brady said. "There are certain years, like a couple years ago, I wanted to go and didn't get the opportunity based on the schedule. We didn't get told until I think like 10 days before we were going, and at that point I had something I'd been planning for months and couldn't get there. If people don't want to go they don't want to go and that's their choice."
Well, some people actually did think that Tom Brady refused to go to the Obama White House for political reasons rather than family reasons, but whatever. At least he's not slamming his teammates. But I just want to point out again that Brady absolutely lives in a oblivious bubble of white privilege. Because he's a rich white guy, he gets to "put politics aside." His black teammates don't get to do that.
Patriots owner Robert Kraft said something similar, that every time they've gone to the White House, some people don't go for various reasons, sometimes political and sometimes not, but this is the first time the visit has gotten so much coverage. Kraft said of the protesting Patriots: "But this is America. We're all free to do whatever's best for us. We're just privileged to be in a position to be going." This is America… sort of. It's more like a Russia-America hybrid right now. Rusmerica. And our president is Vladimir Baby Fists.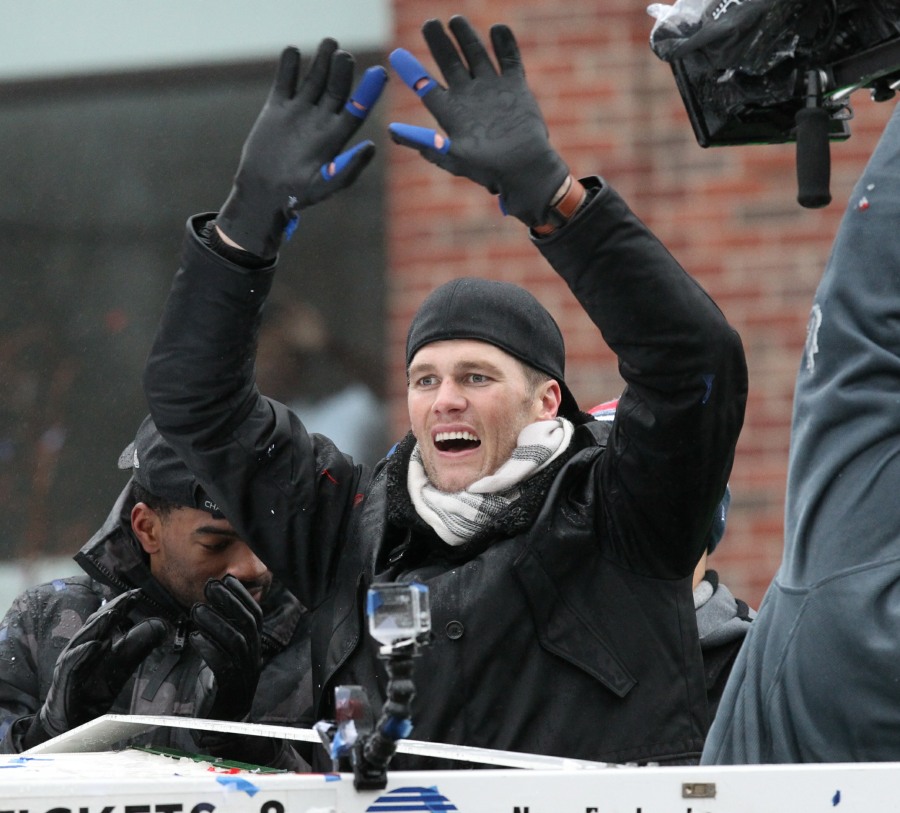 Photos courtesy of Fame/Flynet.