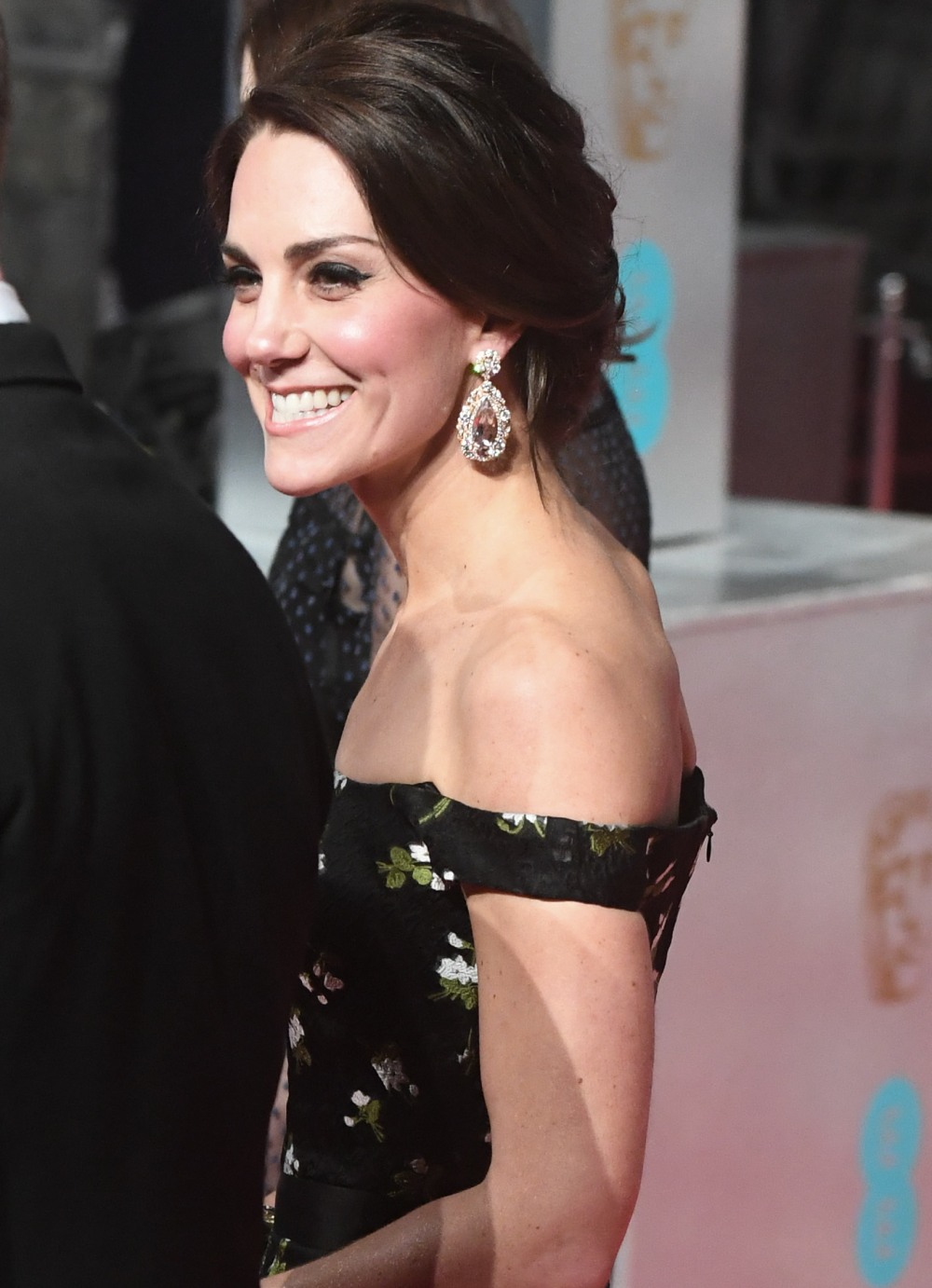 The British papers keep talking about how the Duchess of Cambridge has taken years off her face recently. I tend to believe her "new look" is a combination of factors. She finally toned down her makeup a little bit, or perhaps she's invested in a makeup artist who knows what they're doing. She seems to be taking better care of skin overall too. And yes, I also believe she's found some non-surgical remedies, like Botox and fillers. But Kate apparently has a facialist and that facialist wants you to know that Kate's skincare involves products you could find in your refrigerator.
She looked radiant at the BAFTAs at the weekend, and the Duchess of Cambridge's beauty therapist says our kitchen cupboards could hold the key to a similar glow. Deborah Mitchell used chocolate spread, porridge oats and even a sock full of mashed bananas as she demonstrated the type of techniques she uses on her clients in a royal beauty special on This Morning today.

Deborah, 51, who has also worked with the Duchess of Cornwall and Gwyneth Paltrow, demonstrated a bath filled with oats and a chocolate facial on the show, and said: 'This is something that we can all do at home, with no cost.'
You can see more "tips" from Mitchell at the Daily Mail link. Do you really think Kate is sitting around Anmer Hall, mixing up chocolate and oats and applying it to her face? No. I do not. I even have my doubts that this woman has ever worked on Kate's face. I think Kate probably has a professional facialist who gives her regular treatments. Plus Botox. Plus a new makeup artist.
Meanwhile, the Daily Mirror wrote a funny/cheesy story about how Kate needs to ditch the skinny jeans. It's not a matter of skinny jeans being unbecoming on a duchess, or the fact that Kate seems to find the worst pairs of skinny jeans, or that she wears her skinny jeans with horrible cork wedges. No, Kate should ditch the skinnies because, according to the Daily Mirror, she's always hiking them up. It is true that there are a million photos of Kate adjusting her jeans at events, and the Daily Mirror suggests something with a higher waist, or maybe something with less stretch. The whole piece is basically an excuse to passive-aggressively "suggest" a new look for Kate.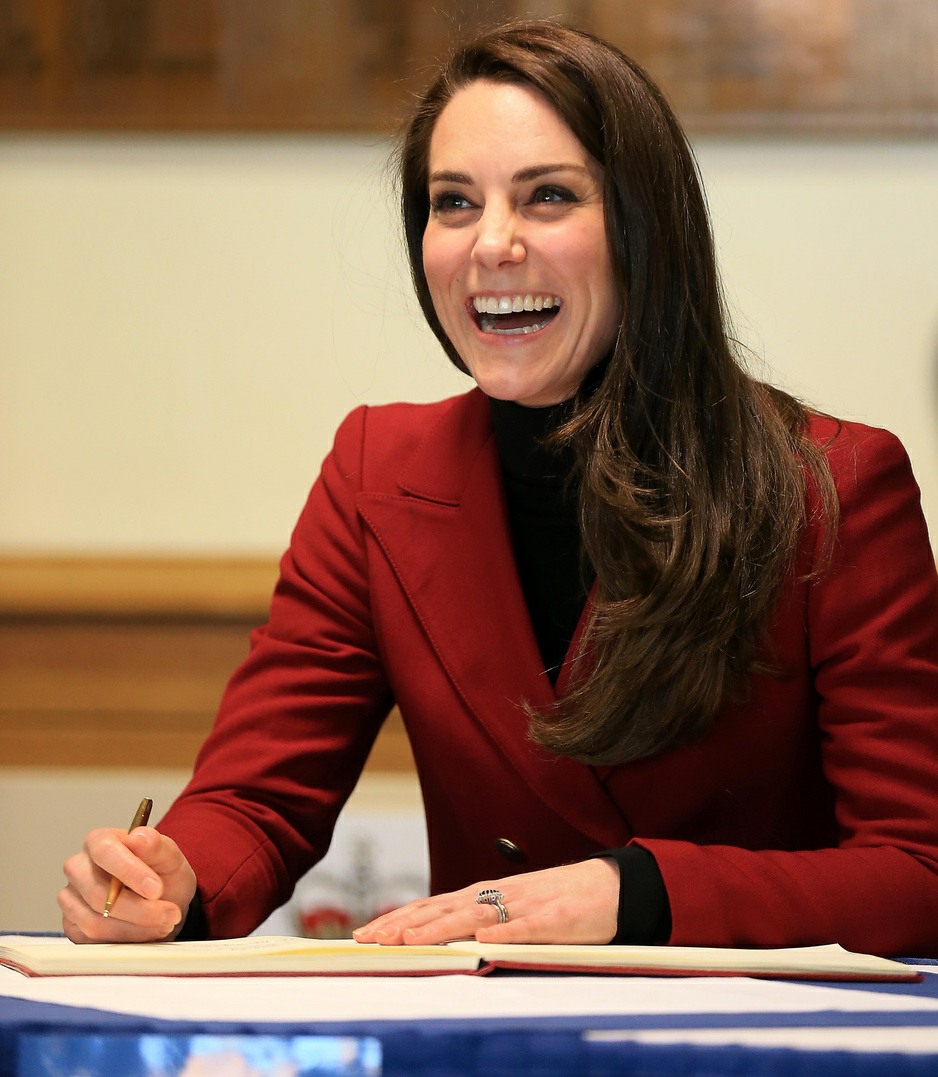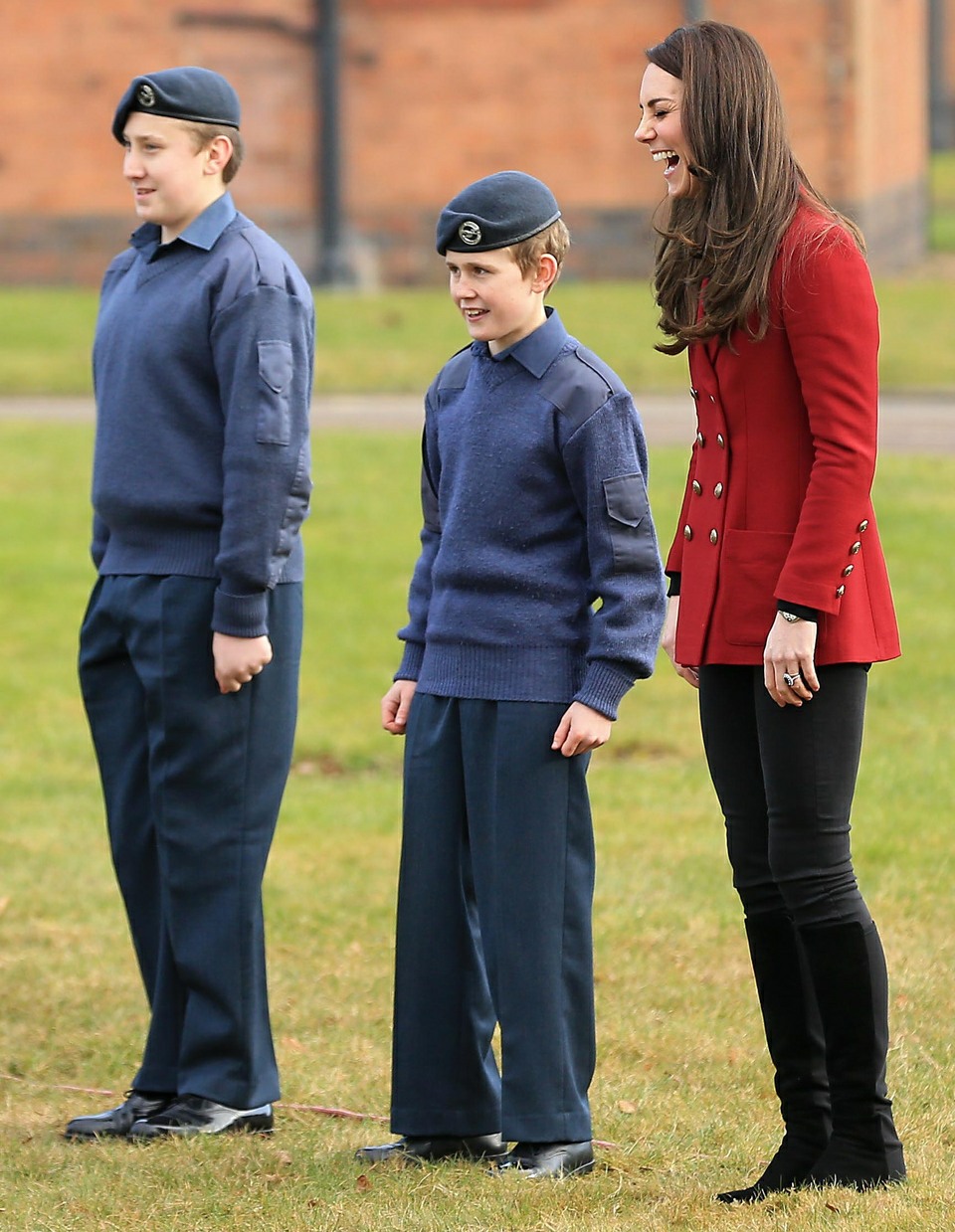 Photos courtesy of WENN, Pacific Coast News.