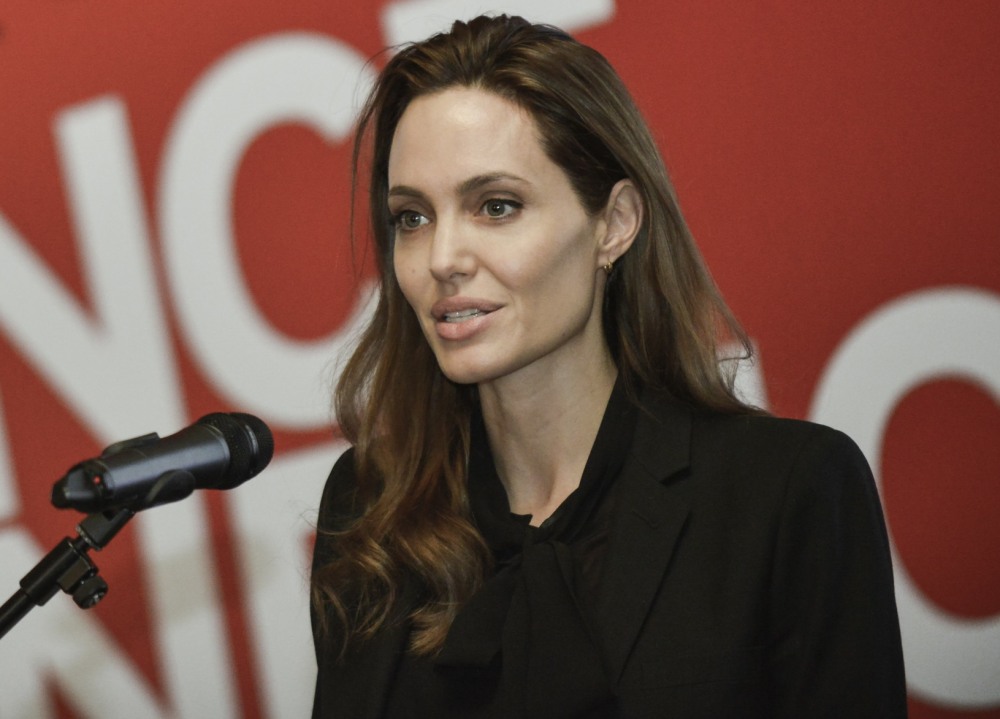 Several days ago, Page Six had an interesting story about Angelina Jolie. According to their sources, Jolie has been discreetly reaching out to various high-powered publicists in Hollywood, likely because she wants professional help in revamping her image post-divorce, post-Brad Pitt. Angelina has almost always handled her own public relations when it comes to her personal brand. She reportedly works with studio-provided publicists and PR people when she's promoting specific films, but mostly she does it all be herself. The Page Six story was weird though, because it felt like "sources" had an ax to grind, like no one wants to work with The Villainess Jolie because everyone in Hollywood is Team Pitt. Sure. Well, Page Six ran another story about The Villainess's quest to find a publicist, only this time they quoted from a lawyer.
It's too late for Angelina Jolie to finally hire a publicist — the damage is done, according to divorce lawyer Raoul Felder.

Felder doesn't rep Jolie or Brad Pitt, but he says of the actress, who has said she only briefly had a publicist years ago, "Hiring a p.r. person now is like going for a checkup at the doctor after you've already had the heart attack."

No stranger to spinning the media, Felder told me, "The real skill would have been avoiding the p.r. problem to begin with … Angelina has for years used her kids, and used the UN, for her own benefit. Now, even with great p.r., her image issues are not going to go away."''
Thank you, Raoul Felder, for your selfless and pointless contribution to this discussion. You will be receiving your check from Brad Pitt any day now. It's already in the mail. Angelina TOTALLY used the UN. She's such a greedy, spiteful, fake villainess. That's what she was doing the whole time, visiting all of those refugee camps over the past sixteen years and donating millions of dollars to help refugees and people in developing nations. She just kept starting charities that did actual work on the ground in Cambodia and Namibia, because she's of her terrible image problems. She was just waiting and plotting and using all of those helpless children because she's a terrible witch.
And if you're like me and you believe that it was Brad's words and actions that got the ball rolling on this entire situation, how f–ked up is it to say "The real skill would have been avoiding the p.r. problem to begin with"? That's like saying "The real skill would have been finding a guy who wasn't abusive. Ha, now you have a terrible image, you're so stupid."
…And I'm pretty sure people who have just had heart attacks still go to see the doctor for checkups?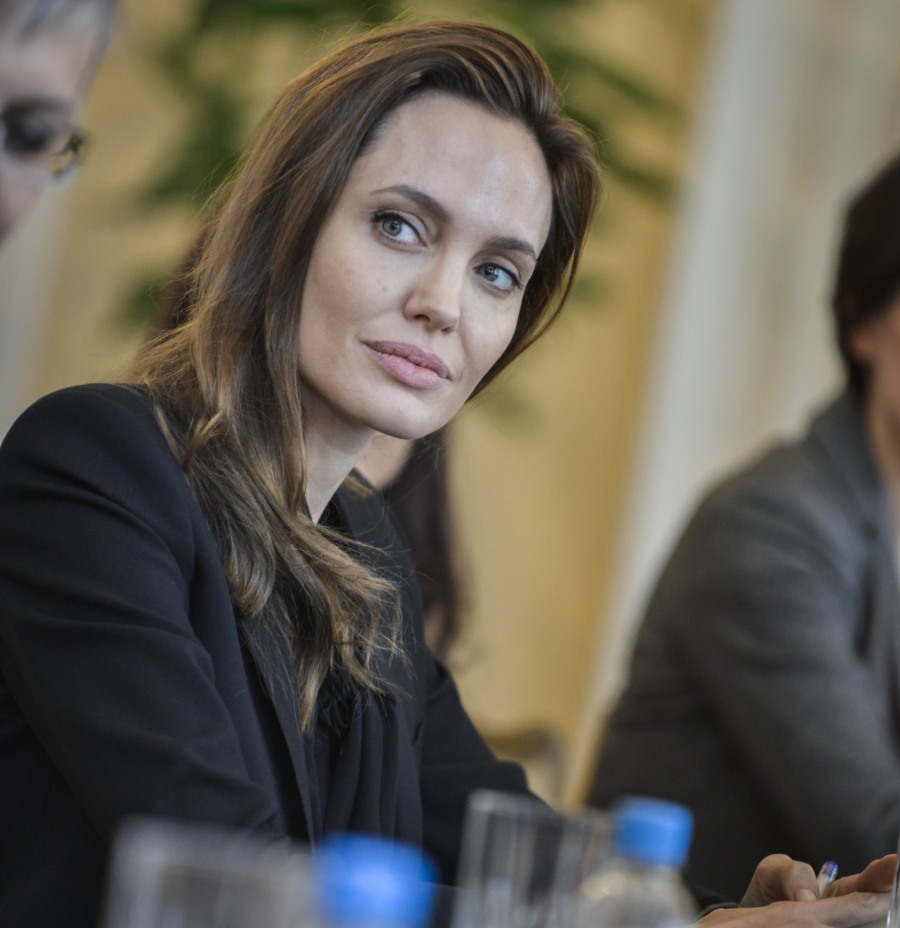 Photos courtesy of WENN.