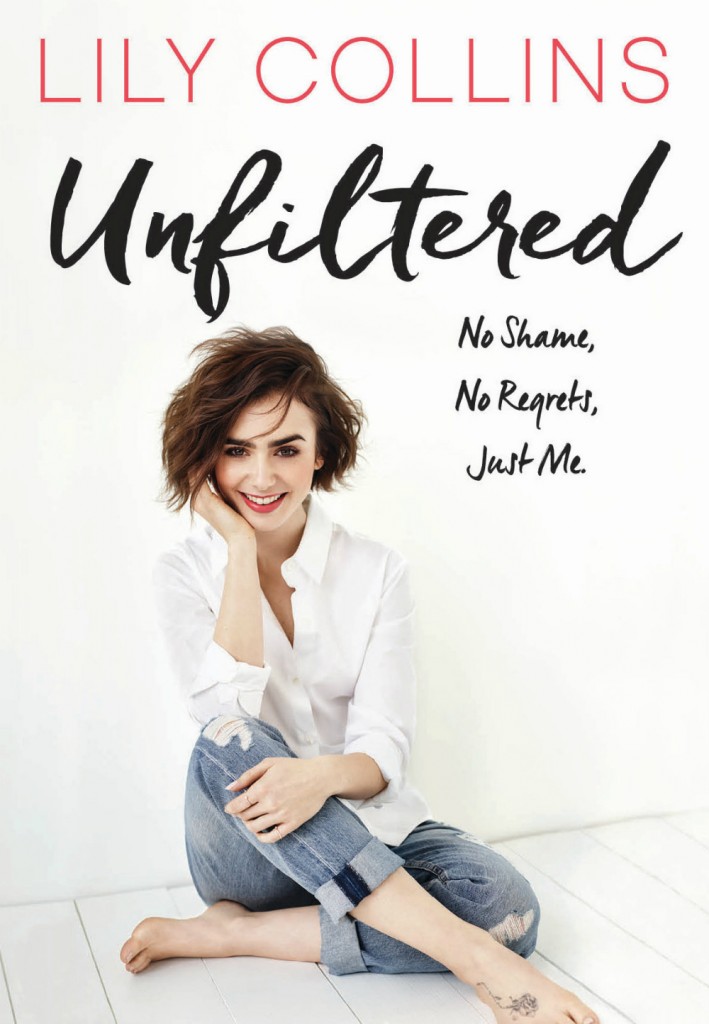 We talked about Lily Collins' memoir, Unfiltered: No Shame, No Regrets, Just Me. At the time, many of us questioned a 27-year-old writing a memoir. But it seems Lily had a lot of things to get off her chest and it sounds like she could fill a couple of books, even with her few years here on earth. Lily is the third of musician Phil Collins' five children. Her mother is Collins' second wife, Jill Tavelman. Collins and Tavelman divorced when Lily was five and apparently, Collins was not around much during Lily's life. As a result, their relationship is fairly strained. Among the many things in her memoir, she wrote an open lLetter to her father to address how his absentee fathering has affected her life. She pulls no punches.
In Lily Collins' new book of essays, Unfiltered: No Shame, No Regrets, Just Me, the actress aims to express her truth to inspire her young fans. In it, she opens up about one of her most painful truths: the tumultuous relationship she's had with her famous father, Phil Collins.

"Because my dad was often gone, I never wanted to do anything that would make him stay away even longer," she writes in an open letter in the new book, released Tuesday. "I became extra careful about what I said and how I said it, afraid he'd think I was angry or didn't love him. And the truth is, I was angry. I missed him and wanted him there."
In a section of her book titled "A Letter to All Dads," she goes on to explain that her parents divorced when she was five years old. Her musician father then "moved from our home in England to Switzerland, where he stayed for more than twenty years."

The Golden Globe-nominated actress writes that although she always knew her father loved her, their estrangement deeply affected her.

"I've realized that many of my deepest insecurities stem from these issues with my dad," she writes. "It's taken me over a decade to resolve some of them (others I'm still resolving) and to finally build up the courage to speak my mind to him."
In her letter, Collins holds nothing back.

"We all make choices and, although I don't excuse some of yours, at the end of the day we can't rewrite the past," she writes, "I'm learning how to accept your actions and vocalize how they made me feel… I now understand that my frustrations surrounding our communication are not about changing you, but accepting you as you are."
Throughout her letter, she asks her dad to take the time to meet the woman she's become.
"I forgive you for not always being there when I needed and for not being the dad I expected," she writes. "I forgive the mistakes you made."

Just as her book is an expression of the new woman she's become, the letter ends with an invitation for a new start to their relationship.

"There's still so much time to move forward. And I want to. I'm inviting you to join me," she concludes. "I'll always be your little girl."
I am very fortunate that my parents still enjoy a pretty successful marriage. I cannot imagine what it would be like to think that you are the reason that one of your parents stayed away. That's an incredible amount of pressure on one so young. I'm really happy to read that Lily has come to the place that she realizes it wasn't her and took the steps to enable herself to have healthy relationships. You may have known this but I didn't, Collins' own memoir came out in October. Lily says the timing is purely coincidental – actually, she said "ironic." So far, at least one wife is seeking legal action against Collins for his portrayal of their marriage in his book. I feel for Lily.
Lily also wrote about her eating disorder, which we covered when she was publicizing her movie To The Bone. As with so many topics, it is vital that these subjects be brought to the forefront so that others may benefit from a community of support. Lily recognized this by saying, "You go, 'Wow, I went through this for a reason.' As long as I know other people are going through the same thing, that makes that struggle a little bit better." I've said this before but I value celebrities who are willing to open up about these kinds of things. I do think it helps to know that we are not the only ones out there feeling like this. As a writer, I also know the catharsis of putting all your frustrations and past demons to paper so I hope that Lily got as much out of writing this as others who share in her struggle get out of reading it.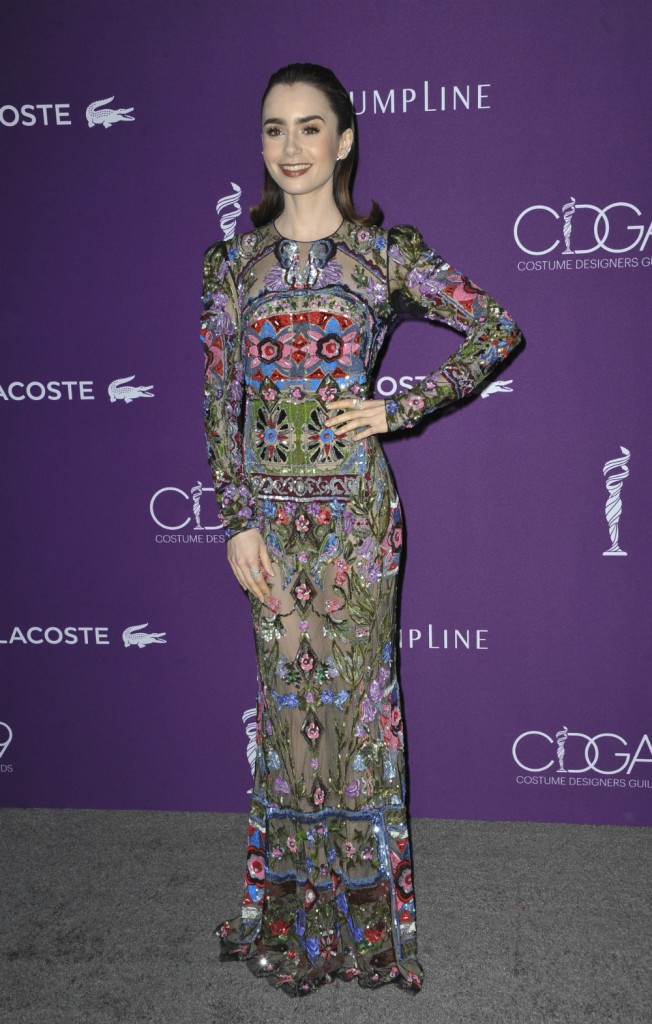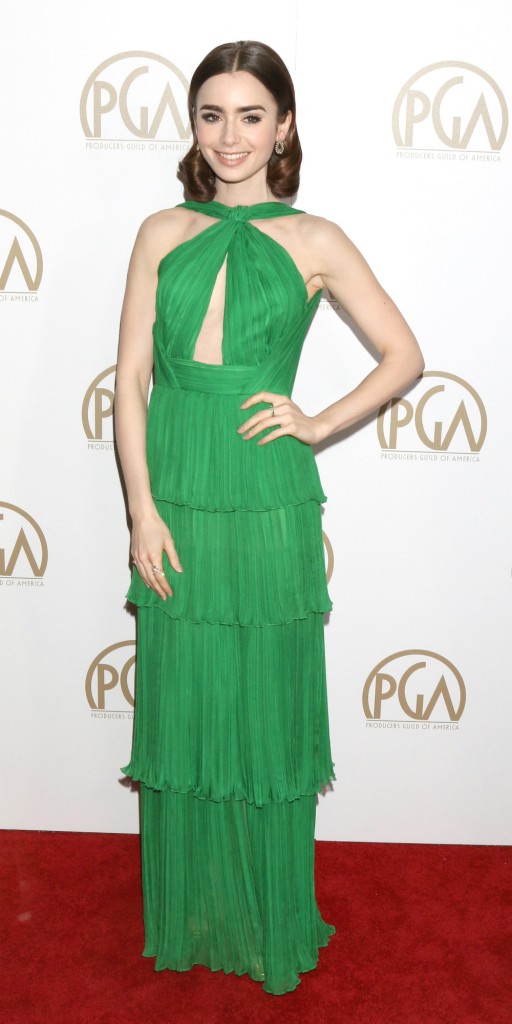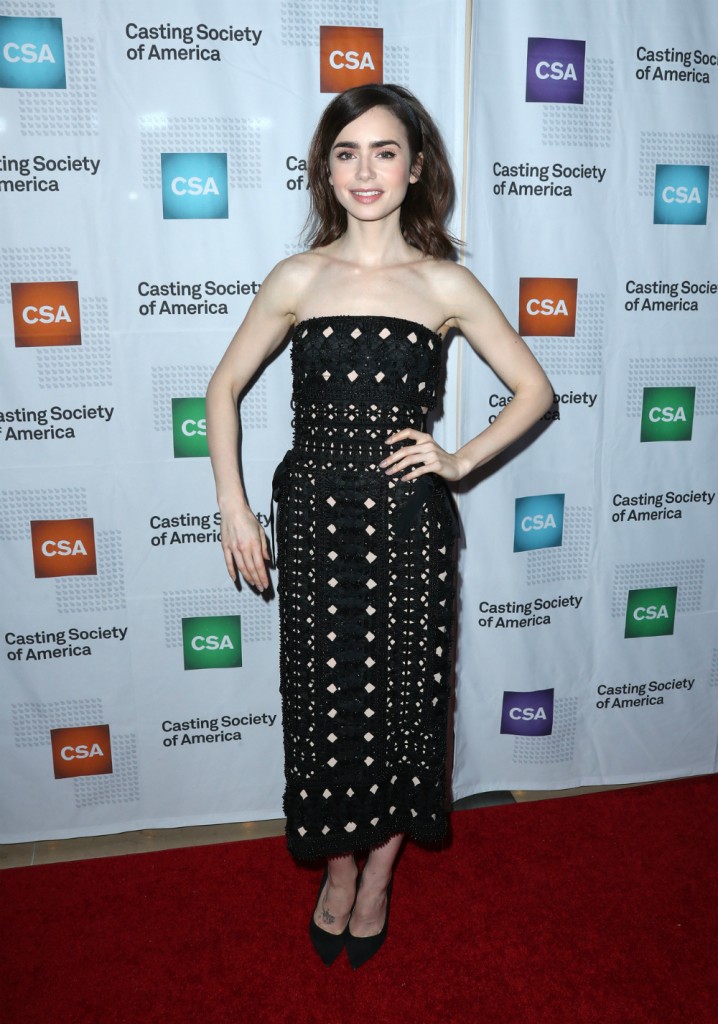 Photo credit: WENN Photos