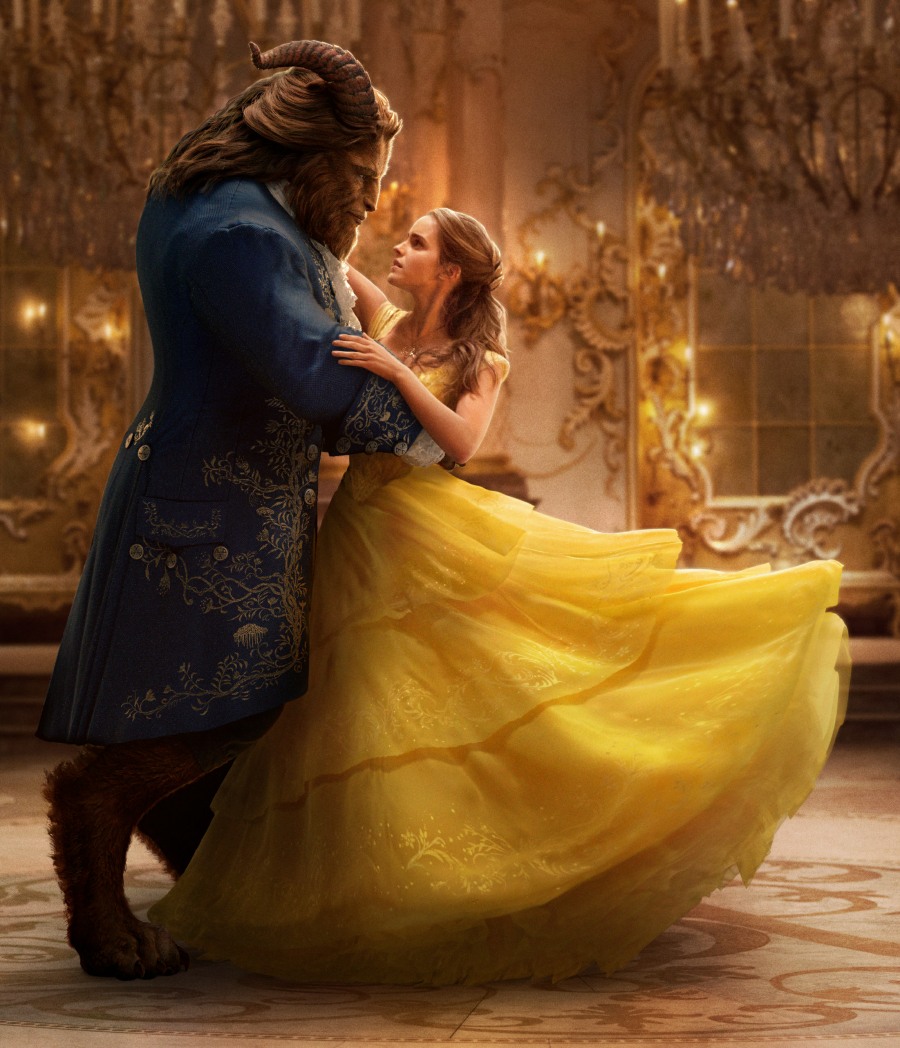 Thanks a lot, people. I don't want to hear ANYTHING from the people who were kids in the '90s about how Disney is currently destroying your childhoods by doing live-action remakes of all your favorite cartoons. You know why? Because you guys brought this on yourselves!! The live-action remake of Beauty and the Beast opened this weekend with insane numbers. The conservative predictions going into Beauty's box office debut were along the lines of "definitely more than $100 million domestically" and "probably $120-130 million." But no. Beauty and the Beast made $170 million in North America.
Director Bill Condon's Beauty and the Beast is doing monstrous business at the North American box office, waltzing to $63.8 million on Friday for a projected record-breaking weekend north of $170 million in another huge win for Disney's growing stable of live-action fairy tale movies. The update of the classic 1991 animated musical is destined to set a number of records, including the biggest start ever for a PG title (Finding Dory is the current champ with $135 million).

Beauty looks to pass up the $166 million domestic debut of last year's Batman vs. Superman: Dawn of Justice to land the top March opening of all time. The family friendly movie should boast one of the top 10 openings of all time, and the biggest outside of summer save for fellow 2015 December blockbuster, Star Wars: The Force Awakens, not accounting for inflation.

Friday's tally is the largest single day for a PG movie, beating the 2009 Harry Potter and the Half-Blood Prince ($58 million). Beauty, playing in 4,210 theaters, skewed heavily female on Friday (72 percent), according to one polling service. Audiences gave the film an A CinemaScore. The $160 million tentpole, produced by Mandeville Films, should see a nice boost from a full run in Imax theaters, generally known as a haven for fanboys, and not families. But with PG films booming, Imax is expanding its programming to include such are. Imax worked with Condon on making a special version of Beauty that allows more to be seen on the screen because of a different aspect ratio.

Beauty is also opening around the world and should earn at least $100 million overseas. It took in a strong $11.5 million on its opening day, debuting as the No. 1 film in all but one market (Slovakia, where it was the No. 1 non-local film). It is also doing well in Russia, despite a restrictive rating slapped on the film after Condon recently revealed that Gad's character, Gaston's sidekick, is gay.
I knew this was going to be a hit, and I thought it would probably be a major debut, but I didn't even expect this. This says something about the hunger for family-friendly movies, I guess. I would argue that moms especially want films which are something other than a total sausage party, and moms want to take their kids to a movie with a strong female protagonist. Emma did a good job of making her image both family-friendly and feminist-friendly. Belle was a reader and inventor and she had agency throughout the story, which may seem obvious to adults, but it's an important message for little kids too. So even though I think the whole "live-action remakes of classic animated films" thing is a stupid money-grab and it signifies the lack of new ideas in corporate-entertainment structures, I also think it's kind of cool that one of the biggest movies of the year is centered on a female character. ¯\_(ツ)_/¯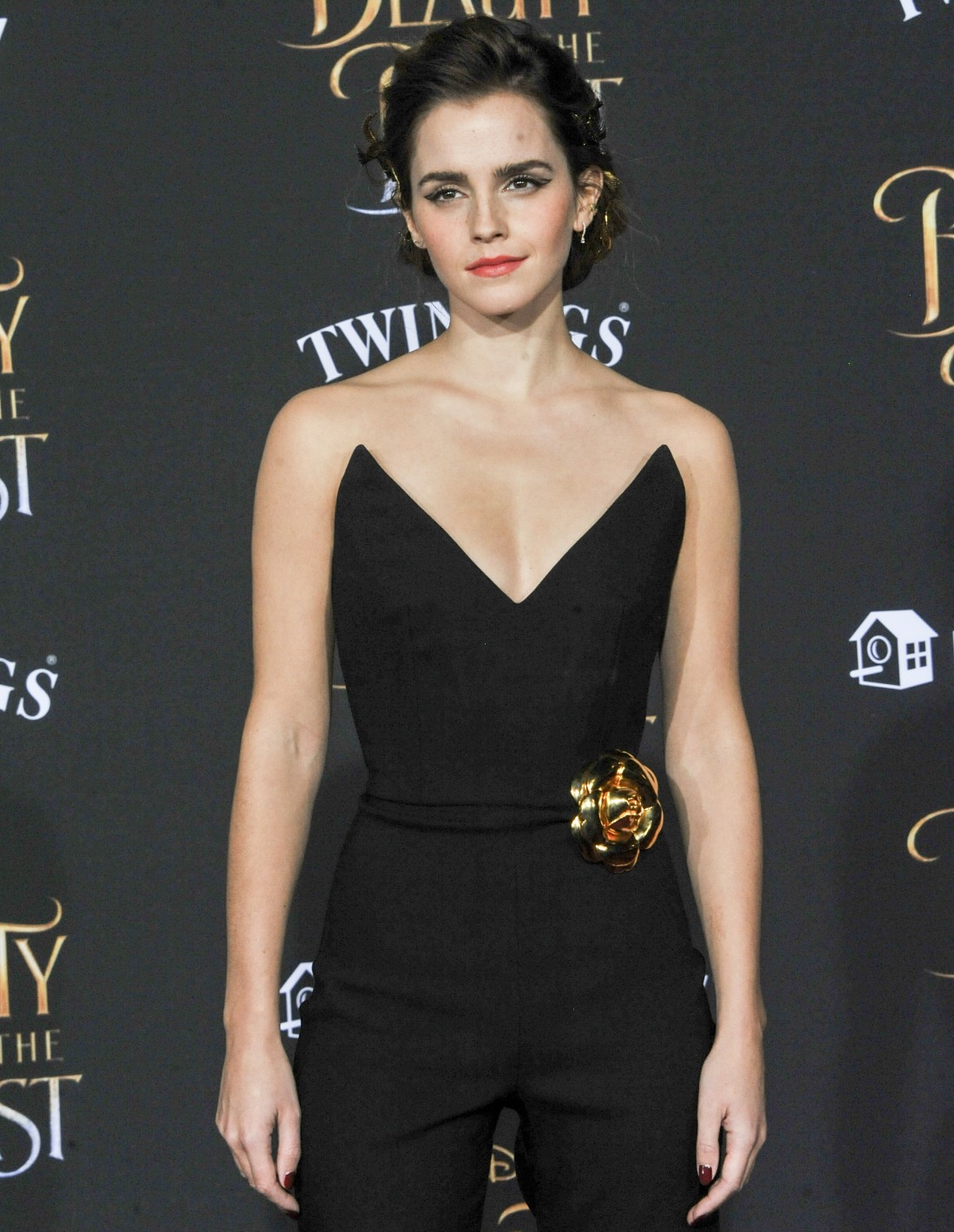 Photos courtesy of WENN, Disney.