Today's episode of "My Life is Cooler Than Yours" is the Lily Collins edition. The 28-year-old Lily recently published her memoir, Unfiltered: No Shame, No Regrets, Just Me. Lily, I guess, sent a few copies to people who inspired her – oddly I have yet to receive my copy.
One person who did make the cut, as she would for most of us here, is former FLOTUS Michelle Obama. Michelle, being the pillar of class that she is, wrote Lily a thank you note in response and Lily, channeling us all, flipped the f**k out. First, she filmed herself reading the note:
Sorry, I guess I should have had *SPOILER ALERT* in the lead up. Following her video, Lily posted a picture of the note itself to A) prove she didn't make it up and B) rub it in our faces that her day was infinitely better than ours:
I could be effusive about how classy the note is but I don't need to – you can read it. I assume most of it is referring to the letter Lily sent with the book. The quote is lovely and personal and I'm willing to bet the turn-around on the note was well within an Emily Post approved timeframe. I know Lily put her heart into her book and I'm sure publishing it was very emotional for her. I would react to a thank you from Mrs. Obama the same way, right down to fangirling over the Wonder Woman stamp on the envelope. On a personal note, I am extremely grateful to both ladies because the Male Progeny is still perturbed by having to spend a day of his Spring Break writing his b-day thank you notes. I will take great pleasure in holding up Michelle's note and saying, "See? Everyone writes thank you notes."
Lily is very busy these days, promoting her book and progressing her acting career. I've not been much of a fan of her acting but I just caught the first episode of The Last Tycoon on Amazon and she wasn't bad. I won't pretend for a minute like she is why I was watching but she didn't bring the show down. I'm a big fan of Scott Fitzgerald's writing so I was on board with the show even before I saw it but it's good! I thought they tempered the stylized story-telling just enough to keep it away from being cartoonish. The sets and costumes are beautiful. And Holy Mother of Perpetual Beauty – Matt Bomer could melt the ice caps if he got too close.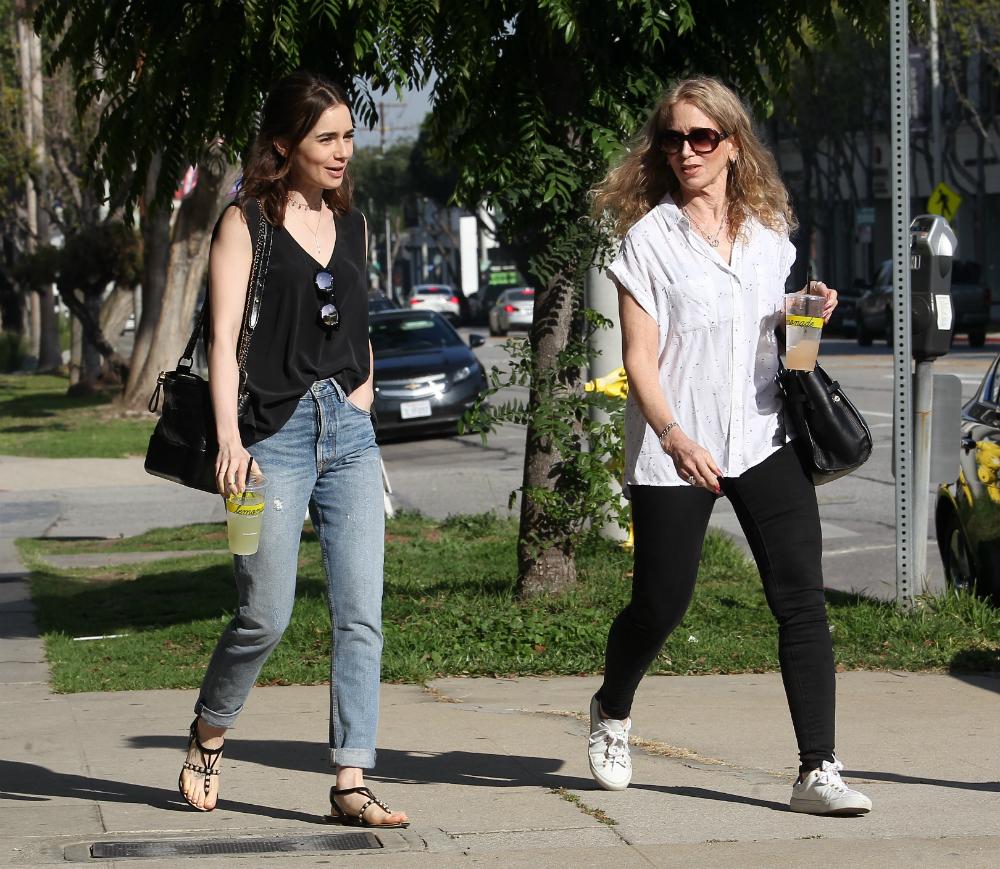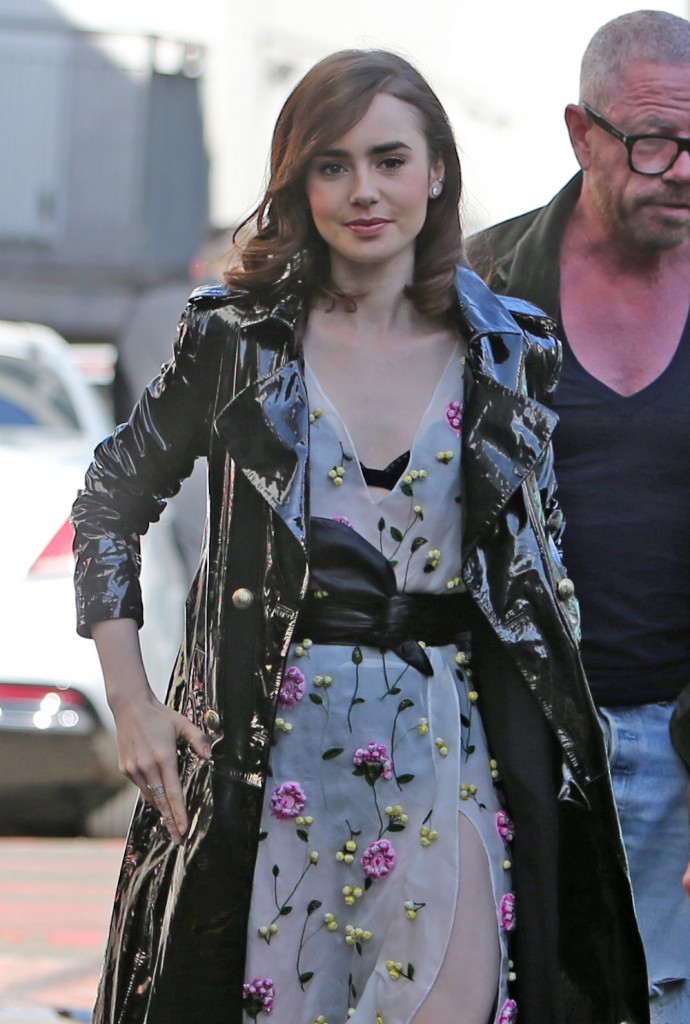 Photo credit: Instagram and WENN Photos