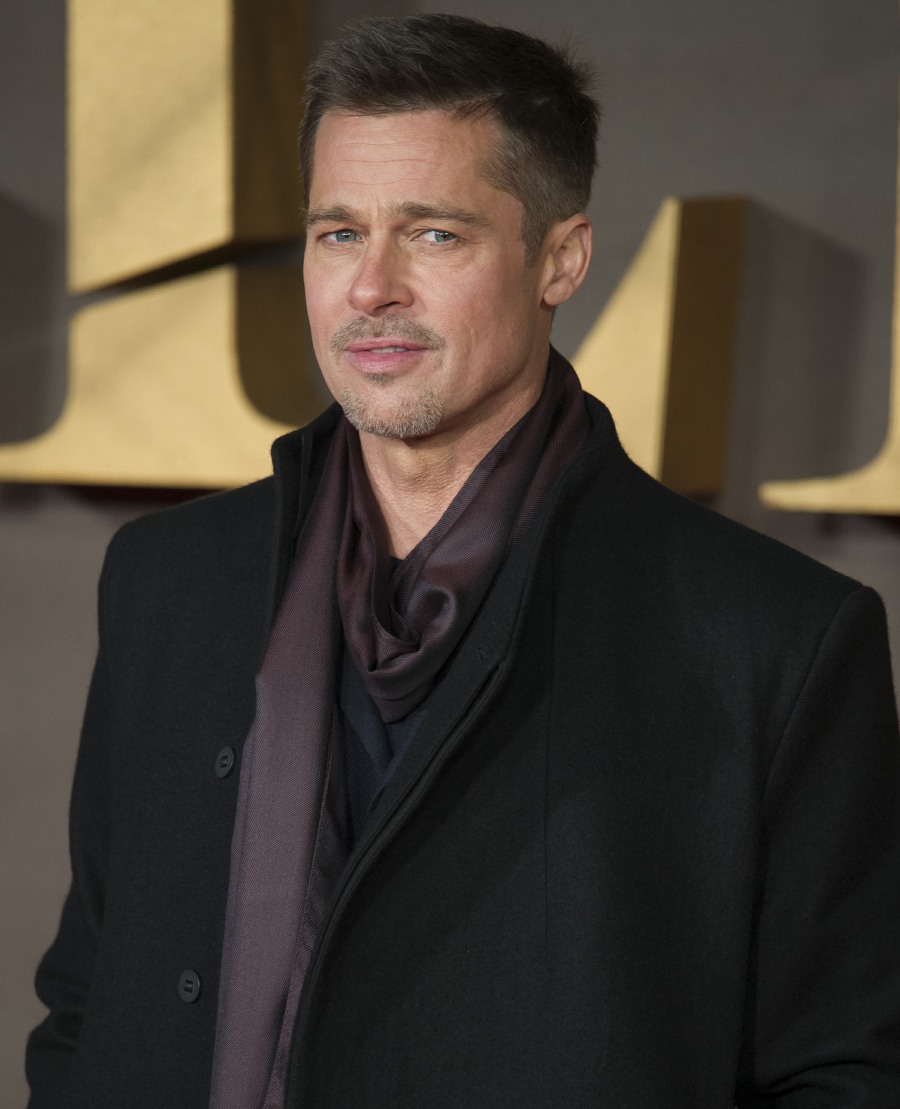 Last week, Page Six suspiciously reported that Brad Pitt has already started dating. While I believe that Brad probably has been seeing women in the past few months, the way Page Six framed their story made it seem… odd/gross. Like, woohoo, STUD Brad Pitt is back on the market and every time he walks down the street, ladies throw their panties at him. Like, all of his exes are calling him up and wanting to see him now that The Leg of Doom is gone. Well, People Magazine waited for a week and then they basically confirmed Page Six's reporting – Brad is dating, it's nothing serious and friends have been setting him up.
Brad Pitt is single for the first time in over a decade – but is he ready to embrace it? The actor, who split from wife Angelina Jolie last September, "has been dating a bit," a source tells PEOPLE.

"It's not anything serious," the insider adds, however. "He doesn't have a girlfriend. It's more of a way to get out and be social." Part of Pitt's return to the dating scene was because of the influence of his friends, who "don't want him to sit at home alone." The source says, "He seems more comfortable double-dating and friends are helping out."
No drama and not as gross as Page Six's story. Apparently though, someone wants us to know that Brad is NOT dating. Entertainment Tonight published this story after People Mag's story:
Angelina Jolie and Brad Pitt are keeping the focus on their children. Sources tell ET that despite reports, both 41-year-old Jolie and 53-year-old Pitt are still very much single after their split in September. ET has learned that Jolie is not currently dating at this time, and that she hasn't dated anyone since the breakup, as her main focus is on her children. Meanwhile, another source tells ET that Pitt is also not dating other people, but is spending time out with friends.

"Everything is going well; the family is getting along and keeping things private," the source says. "That is his sole focus right now."

On Tuesday, a source close to Pitt told ET that the actor spent time with all six of his children — Maddox, 15, Pax, 13, Zahara, 12, Shiloh, 10, and twins Vivienne and Knox, 8 — at his home in Los Feliz, California, on April 2. According to the source, it had been a while since the six Jolie-Pitt children had been back at his home, quite possibly not "since the week before news [of the split] broke."

It appears Jolie and Pitt are now committed to resolving their issues privately after an intense custody battle. Last month, a source told ET that Pitt has been speaking directly to Jolie, as their divorce has died down in the media, adding that the two are focused on doing what's in the best interest of their kids.
Meh, I think this is basically a semantic difference. "He's been spending time with friends" versus "He goes on loose double dates with friends and it's nothing serious." Both can be true. So, Team Pitt wants us to know that he's sort of getting back out there but it's nothing serious because he loves his kids so much but of course he's such a stud and his friends just want him to meet some nice ladies. I still wonder who Brad's next official girlfriend will be. I feel like she'll definitely be in her 20s. But will she be blonde? That's what I can't figure out. He doesn't seem to have a real type when it comes to hair color.
Also: Brad was photographed a few days ago looking "gaunt." I would say he just looks "thin" not gaunt.
Brad Pitt cuts a gaunt figure as he steps out ahead of filming new 'hostile' space movie Ad Astra https://t.co/XvyyMoqKy4

— Daily Mail Celebrity (@DailyMailCeleb) April 17, 2017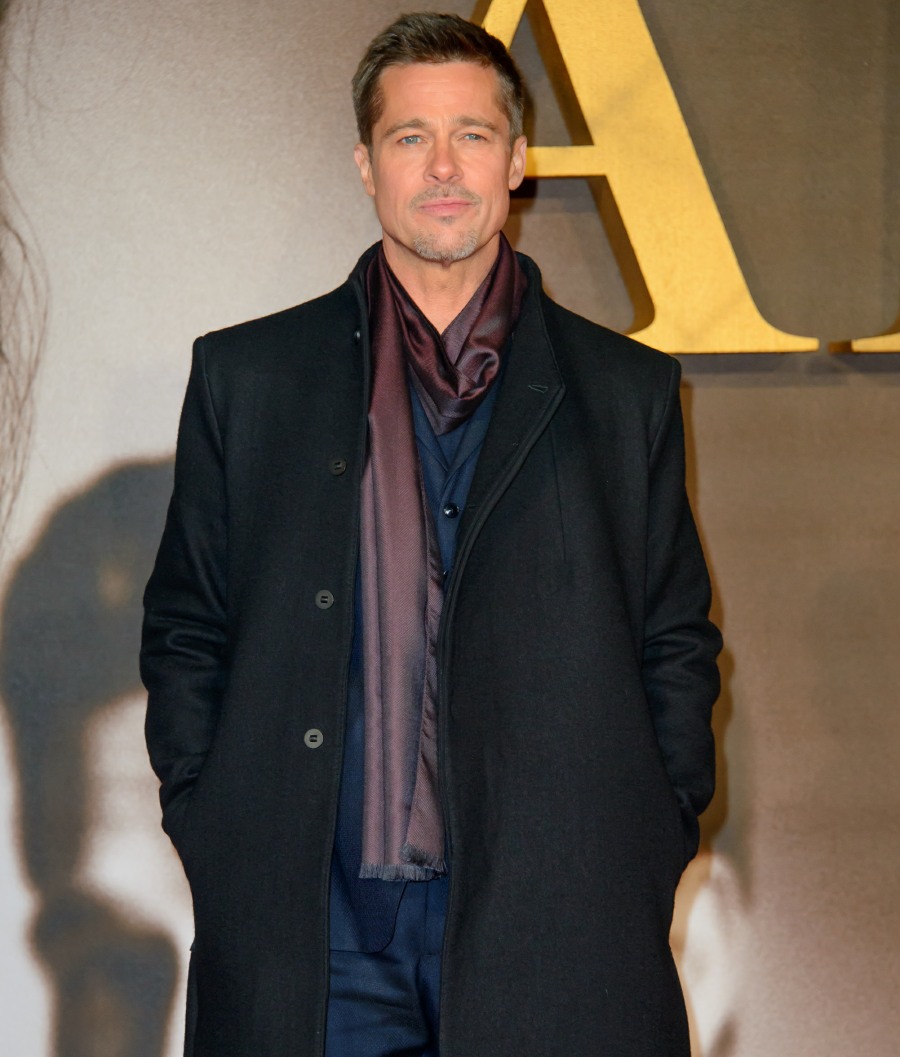 Photos courtesy of WENN.