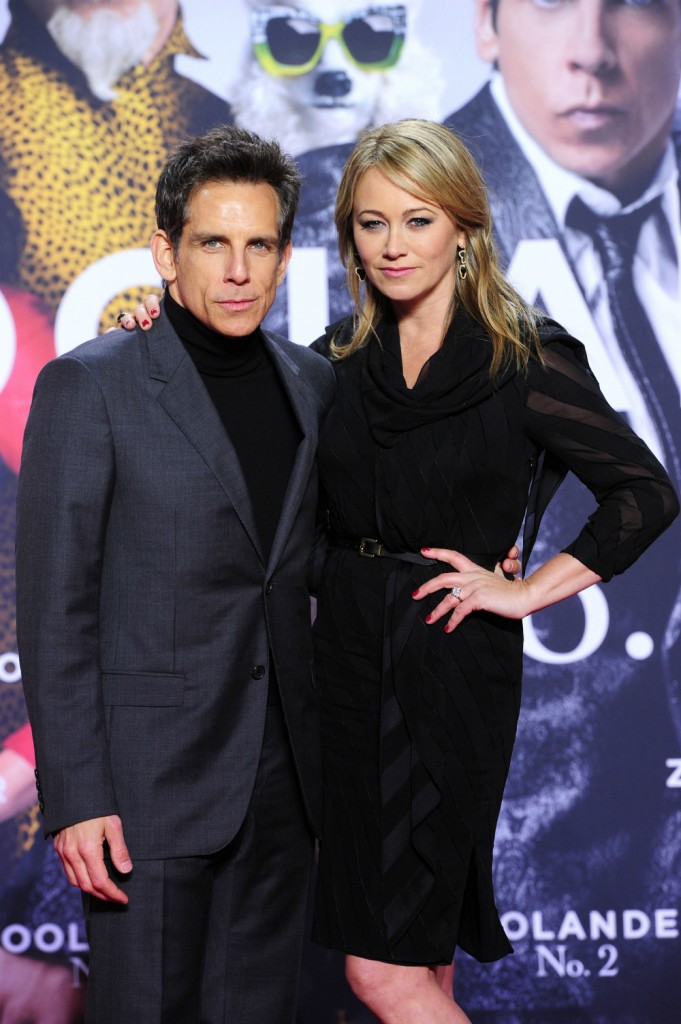 Right before Memorial Day we learned that Ben Stiller and Christine Taylor were ending their 17-year marriage. Having not heard much about their marriage at all, I was surprised by their split. Bummed, too, I guess. It's been a rough couple of years for Ben with his mother's death and his cancer battle. However, as many of you mentioned, Ben has always had control issues, something he's admitted. Although it looks like they are going with "conflicting schedules" as the company line, I think we can read a little more into what's being said by People's sources.
Ben Stiller and Christine Taylor's conflicting priorities contributed to their shocking split.

While Stiller, 51, and Taylor, 45, have collaborated over the years, the actor's hectic work schedule put a strain on the relationship.

"It gets hard — he has a very busy Hollywood career, and she's been very focused on being a mom," a source tells PEOPLE in this week's issue.

"They are a very loving family," adds the source, who doesn't expect a messy uncoupling. "[Taylor] and Ben respect each other and will do anything to make sure their kids are happy."
I also don't expect this to be messy. They'll probably sew up their details, sign the papers and it will all be very quiet and civil in the media. And I hope that's what happens because they've been good about keeping their kids out of the spotlight. The only messiness might be professionally since Ben and Christine have collaborated on so many projects together.
As for schedules being the issue, here's my take: I think Ben did have a hectic schedule and he was bouncing from one project to the next. The Stiller-Taylor household probably fell into a comfortable flow and operated in a certain way with brief interruptions when Ben came home from set. But then cancer and the loss of his mother kept him home for an extended period, probably purposefully because Ben wanted to be around his family. You know the phrase, "they don't make a house big enough for two retired people"? I imagine that's true here as well. Ben started hanging around the house and probably made some "suggestions" about how things should be done and things escalated from there. If any of you have been the stay at home partner, you know what I'm talking about. I've said "sure, we can try it your way," through gritted teeth to The Mister more than I've called his name. Turning the tables, what would have happened if Christine "corrected' his directions on a film?
For now, Christine has her home back and Ben has a success with The Meyerowitz Stories and an extended trip to Italy to keep him cozy.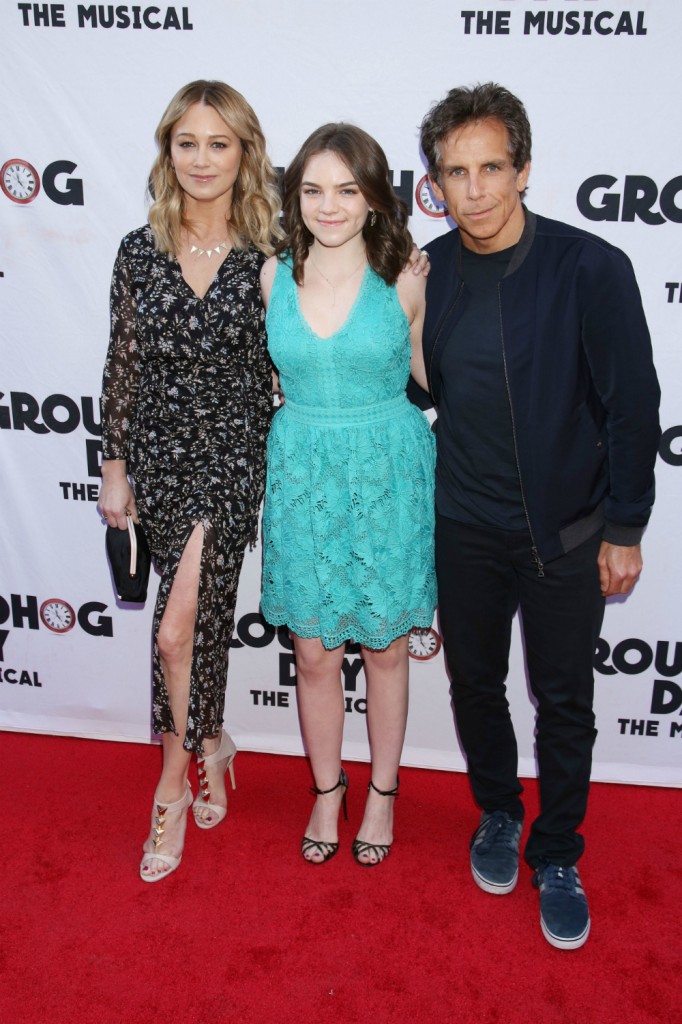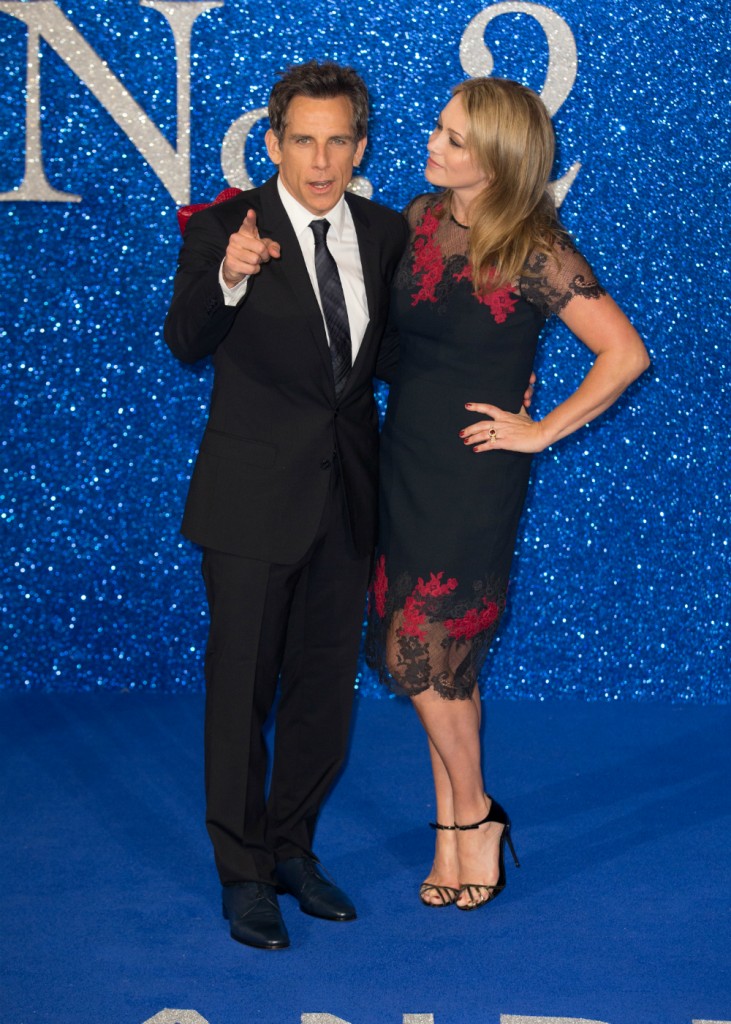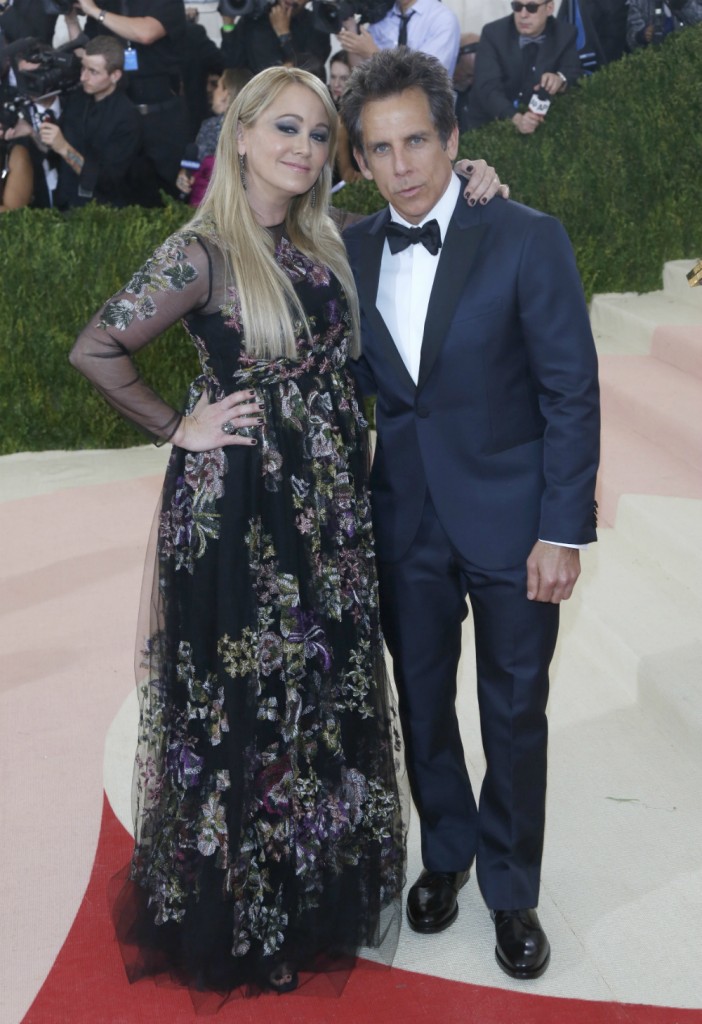 Photo credit: WENN Photos