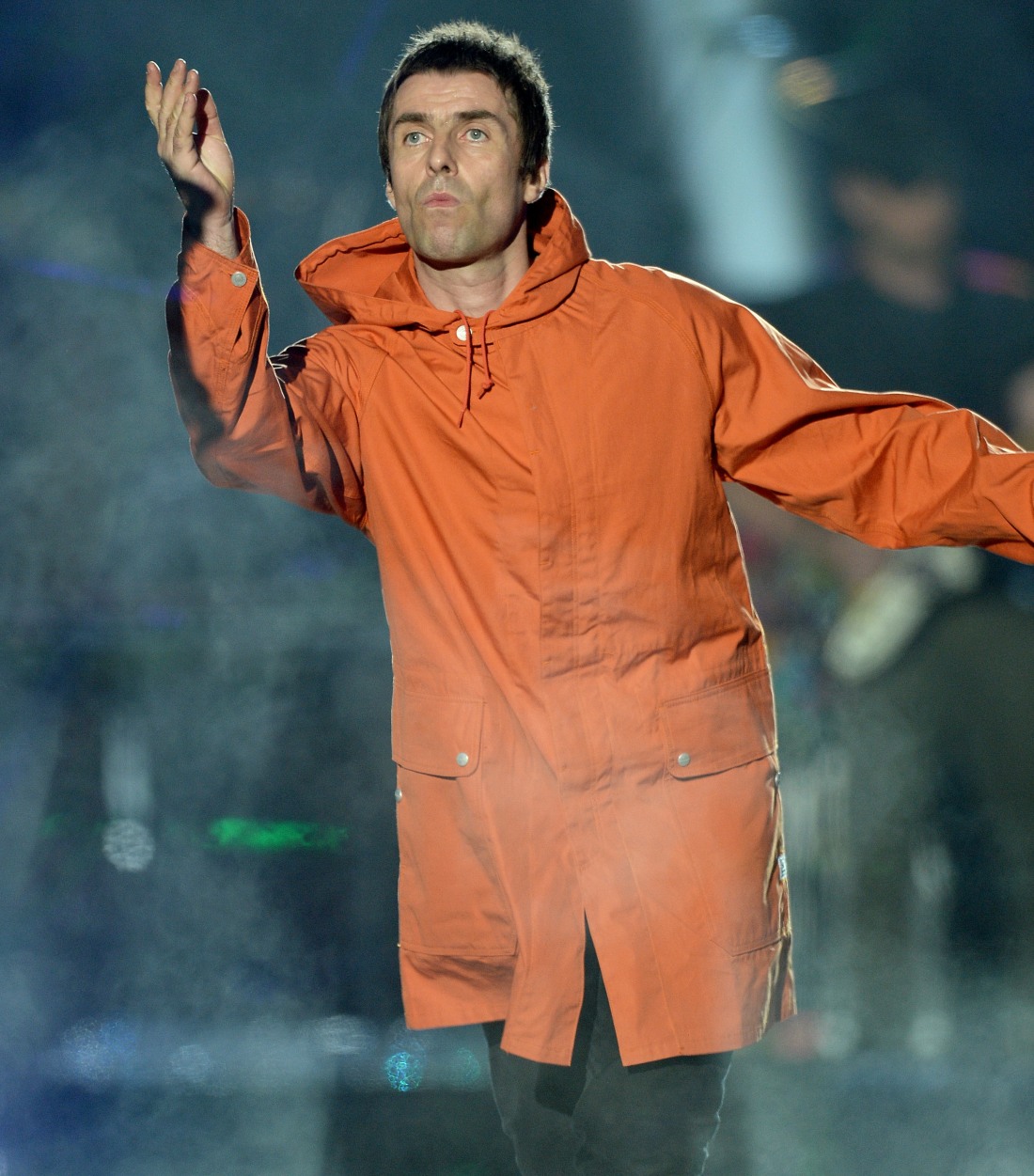 If you were following the #OneLoveManchester hashtag on Sunday, you probably saw that there was a lot of love for Liam Gallagher during his special, not-so-surprise appearance during the concert. He performed several songs – including an emotional "Live Forever" – with Chris Martin, and everyone was really happy to see him. It would have been great to see Oasis reunite for charity, but it didn't happen, because Noel and Liam Gallagher are as dysfunctional as they come. For what it's worth, I was never an Oasis person and I always confuse Noel and Liam, and I also don't have a side in their brother-beef. But I do appreciate that Liam couldn't even get through one day with warm feelings without tweet-bitching at his brother for not being there.
Liam Gallagher attacked his brother and former bandmate Noel for seemingly snubbing the One Love Manchester benefit concert, where the Oasis frontman made a surprise appearance on Sunday. Liam, 44, performed at the concert organized by Ariana Grande following the terrorist attack at her concert two weeks ago to play the Oasis hit "Rock'n'Roll Star" and his solo single "Wall of Glass." He also collaborated with Coldplay's Chris Martin for a rendition of "Live Forever." However, a hoped-for reunion with Noel was apparently not in the cards.

The English singer took to Twitter on Monday to praise the benefit gig.

"What an amazing night last night pure love vibrations nobody comes close to Manchester love forever," he wrote, before turning his attention to his brother.

"Oh and if anybody's seen rkid tell him he can come out now as you were," Liam said. "Manchester id like to apologise for my brothers absence last night very disappointed stay beautiful stay safe," he continued. "Noels out of the f—ing country weren't we all love get on a f—ing plane and play your tunes for the kids you sad f—."

Prior to the show, a spokesperson for Noel told The Independent that the Manchester native would not be making an appearance.

"Sadly, Noel will not be at the concert this weekend," the representative said in a statement. "He's been out of the country on a longstanding family trip since before the concert was announced and is unable to attend. Needless to say he is very supportive of the event and wishes everyone huge success on the day."
I'm choosing to be happy about this – this is normalcy in the face of atrocity, business-as-usual in the face of the appalling. There's nothing that should unite Britain more than the Gallagher brothers beefing in public. I wonder what Noel will say in response?
Again, here's Liam and Chris Martin doing "Live Forever." This is still a really beautiful moment.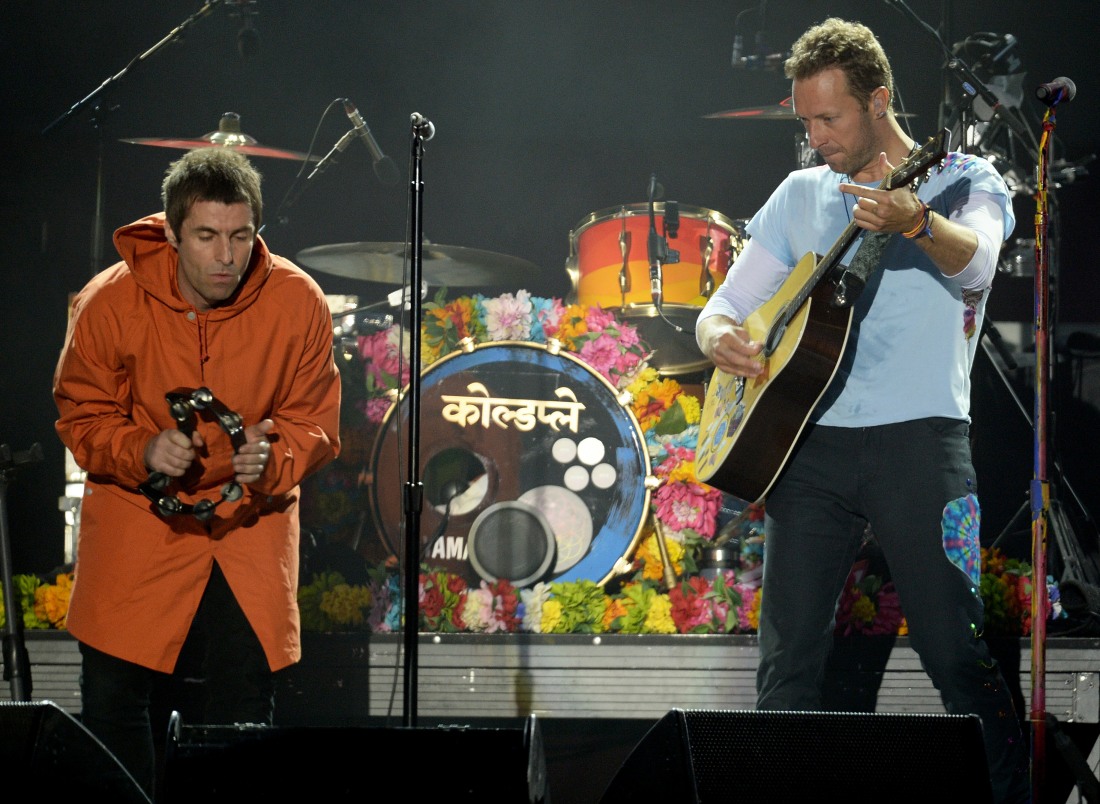 Photos courtesy of WENN.