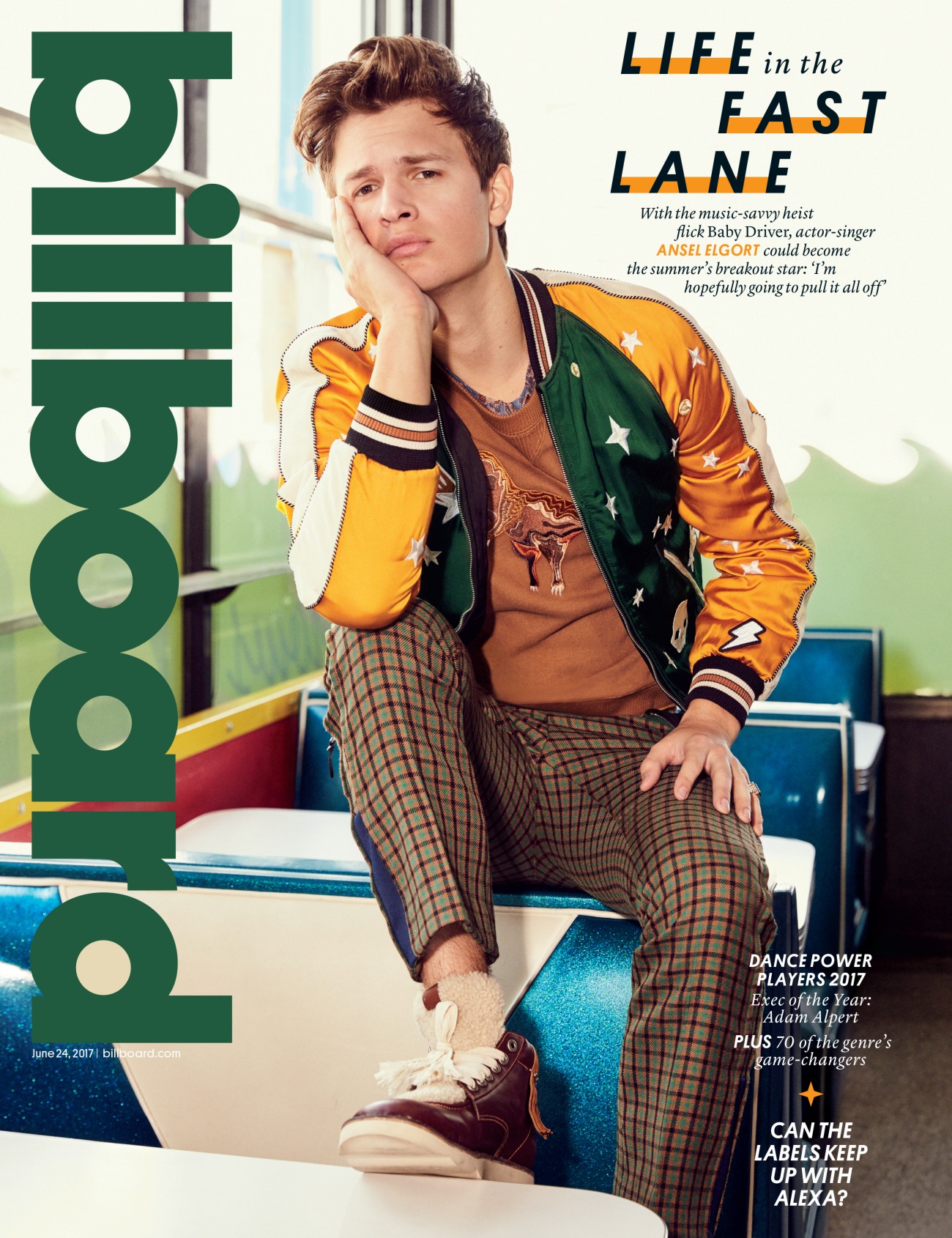 As I said previously, people keep trying to make Ansel Elgort happen and it's not working. Ansel is the star of the new film Baby Driver, and his presence as the lead is enough to keep me far away. I don't even think that Ansel is a charisma vacuum, exactly. Like, I could see him being a decent character actor, if John Hughes was still making movies and we were living in the 1980s and we needed an actor to play the preppy villain in all of those movies. That would be Ansel's niche and he would do it well. But leading man? No. Anyway, Ansel covers the latest issue of Billboard and… at least he seems somewhat self-aware about how people really dislike him. Some highlights:
Why he retired as a DJ: "I was bored of making the same 128 bpm club record"

The backlash against his douche-bro friends, The Chainsmokers: "It's a prime example of how success makes everyone hate you if you're not underground,…And I've also been there. It becomes a meme to hate somebody. But don't be like, 'They seem like they're so bro-y.' They were never trying to fool anyone into thinking they weren't bro-y." He takes a deep breath. "Sorry if I sound heated. It's just so easy to be a hater."

Career goals: "There are a lot of things I want to do, and I never want people to be like, 'Ugh, that guy singing? Desperate.' Eventually, I hope I can have a career that's uncategorizable. And that's hard. I think that would be very difficult to do. But I'm hopefully going to pull it all off."

He was one of the top actors at his fancy private school in Manhattan: "[It's] like being the quarterback on the football team at a Texas high school."

On what attracted him to electronic music: "When I heard electronic music, it felt like my thing," says Elgort. Rock concerts "sucked. It felt like everyone was old. No one's jumping up and down or dancing. It's awkward as f–k. But at EDM concerts, everyone's going ape sh-t and having a blast. It felt like youth to me."

He doesn't go to trendy, hipster places in New York: "Some people are like, 'You're from New York, have you been to, like, insert-five-really-douchey-places?' I haven't been to any of those places. I like my solid places."

He's frequently cited on podcast "Who? Weekly" about not-totally-recognizable celebrities: "That's cool. I don't walk around calling attention to myself. It's important to be able to blend in; otherwise you turn into a Hollywood douche bag. I'm sure plenty of people think I am one, too. I'm super easy to hate. But it's fine. It's hard to be liked and successful."

His Frank Ocean story: They met at the Met Ball, when Frank Ocean approached him. "I was like, 'He looks like Frank Ocean … but why is he being so nice to me?'" recalls Elgort. "He said he had seen me singing 'City of Stars' [from La La Land] on Instagram, and he said, 'You have an amazing voice.' " Post-Met Ball, the two hung out in Chinatown, "and no one bothered us, never," says Elgort. "Then we walked into an ice cream store with a lot of kids, and after two minutes it was like, 'OK, let's bounce.'"
I'll admit, I sat here and read the entire article and I enjoyed every minute of it. To be fair, Ansel doesn't seem like a BAD guy. But he's absolutely a douche-bro type. He grew up very wealthy and well-connected and he seems to walk around like the King of New York. But at least he's not whining about how people don't like him or that he's misunderstood or whatever. He's not trying to convince anyone that he's anything other than an '80s teen-movie villain. It's refreshing, and I laughed a few times during this piece. Bless.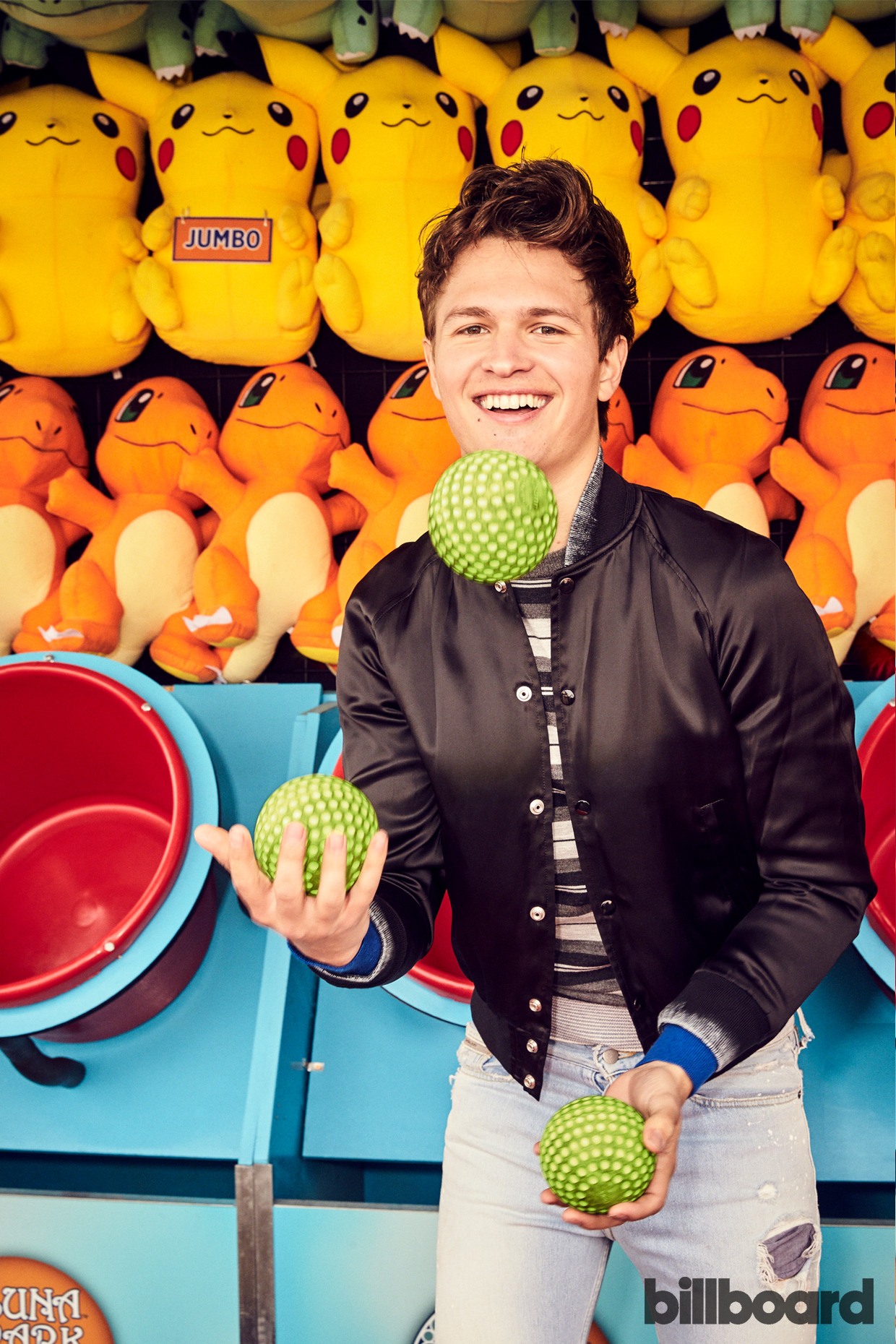 Photos courtesy of Billboard.