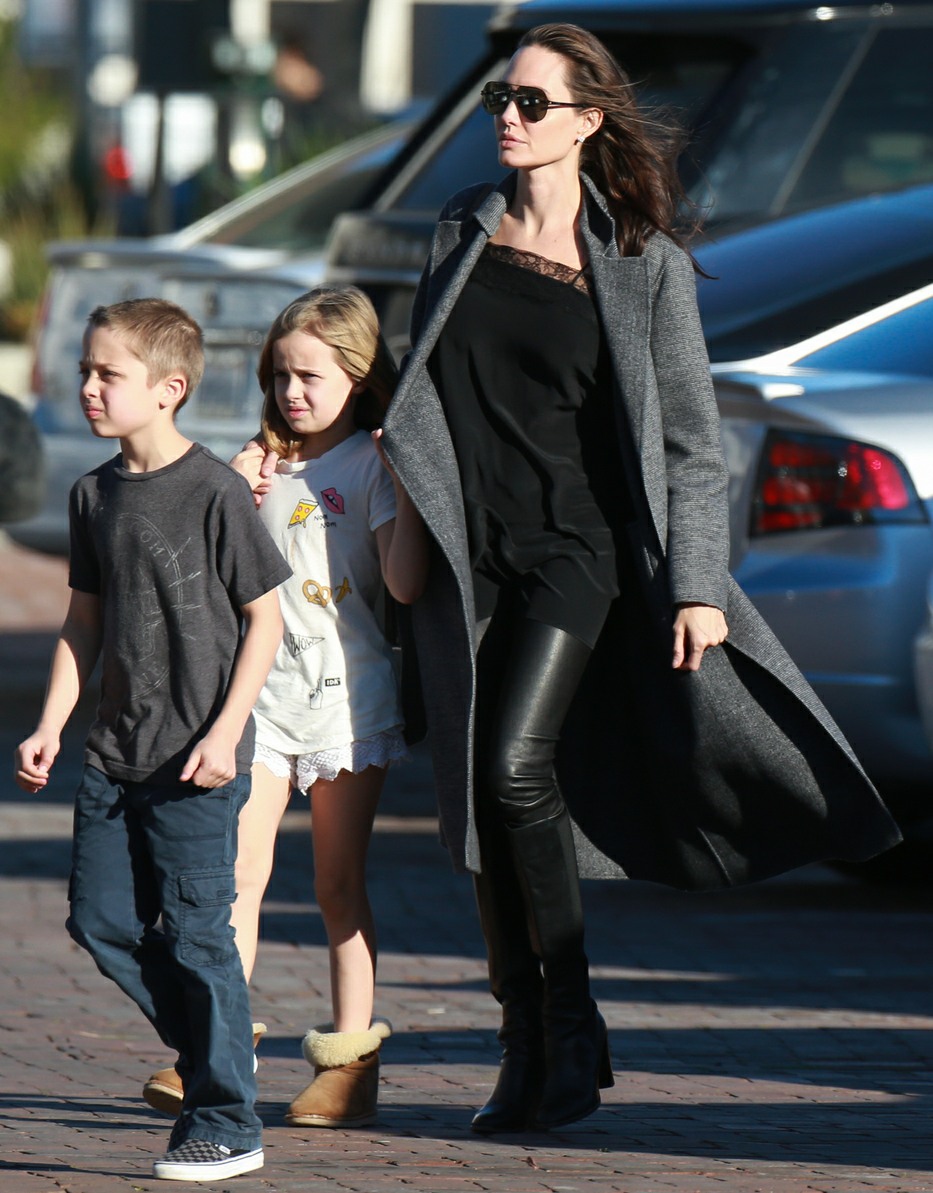 Angelina Jolie isn't much of a cook. I suspect that her mind just isn't organized that way, although I'm constantly annoyed by people who can't settle down enough to simply follow a written recipe. It's not that difficult! But for some people, it is difficult. Even though Angelina is a mom of six, I don't think she's very big on cooking meals for her kids. "Meals" probably involve cereal, or calling for pizzas, or getting takeout. Maybe she has a part-time chef these days or maybe not. In any case, Angelina is not one of those moms who is super-concerned about letting her kids eat fast food or whatever. Angelina will literally take her kids to Target to get some hot dogs, and upon seeing that Target is out of hot dogs, she'll leave.
A Page Six spy at a Target store in Los Angeles says that on Saturday Angelina Jolie took her daughters Shiloh and Vivienne to the cafe inside — but the family was disheartened to find the location did not serve hot dogs.

"The kids were disappointed, so they all left," said our man in aisle five. Added the shopping source at the megamarket's Eagle Rock location: "One weird thing is that Angie was totally bundled up in a big sweater, and it was probably 85 or 90 degrees out."
I'm including the link to the Target photos below – Angelina actually wore a simple black dress and a cardigan. Granted, I don't understand how people can do that when it's above 75 degrees, but then again, I'm always running hot. I'm hot in the middle of winter for the most part. But everybody's different – I've noticed that very thin women are usually cold, even in hot weather. As for the hot dog thing… I've never had a Target hot dog, so I can't speak to whether one should go to Target specifically for the hot dogs. You know who does serve hot dogs all the time? Dairy Queen. I wonder if that was their next stop.
Angelina Jolie looks every bit the normal mom as she takes Shiloh and Vivienne shopping at Target https://t.co/JzIdpA7SKy

— Daily Mail Celebrity (@DailyMailCeleb) August 19, 2017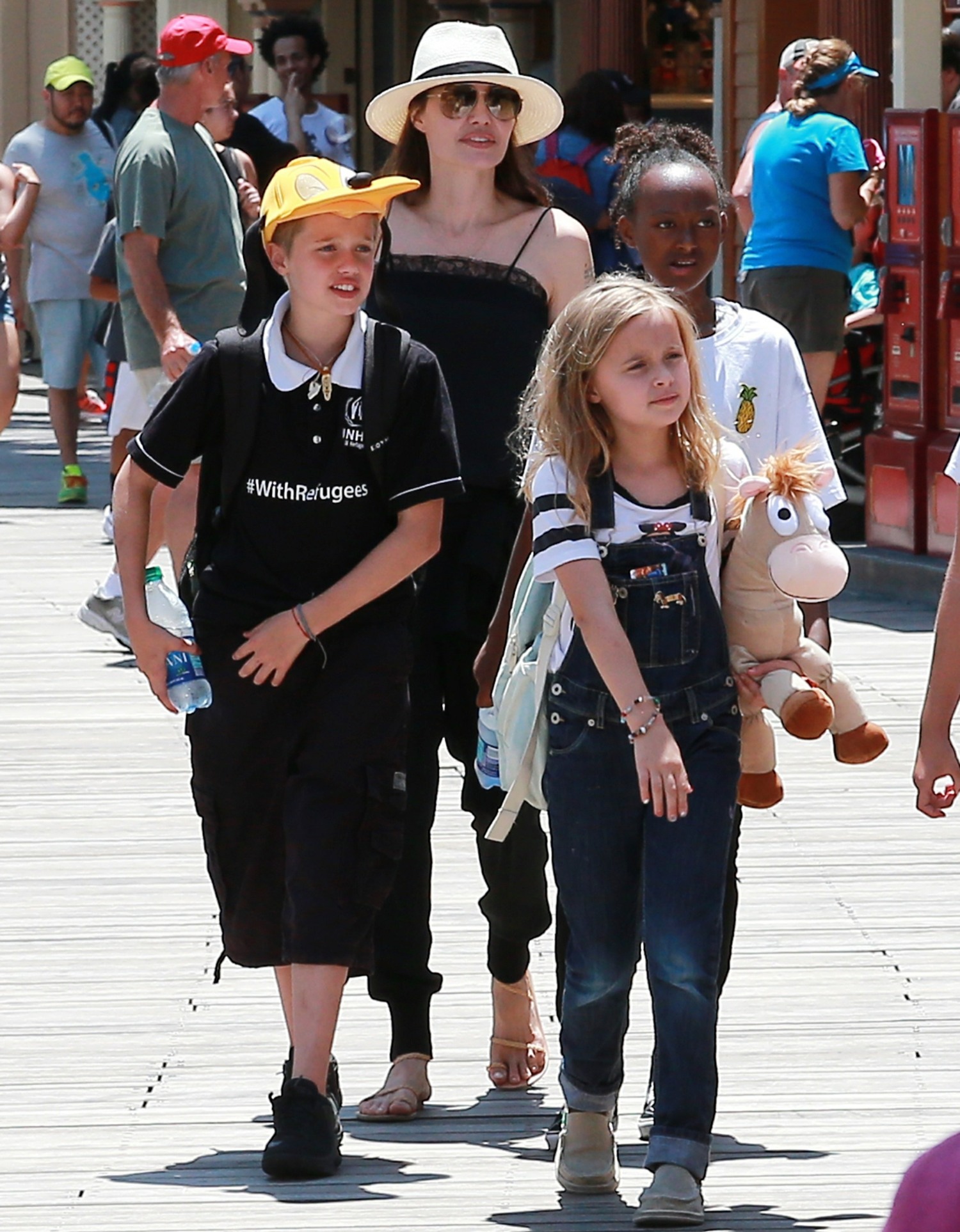 Photos courtesy of Backgrid and Pacific Coast News.