The Duke and Duchess are very pleased to share a photograph of The Duke and Prince George at Kensington Palace this morning. pic.twitter.com/MxcU0RqGvi

— Kensington Palace (@KensingtonRoyal) September 7, 2017
While the Duchess of Cambridge's heart probably broke at the fact that she couldn't be there to see Prince George's first day of school, take comfort in this: George seemed fine. While I think Prince William doesn't spend half as much time with his kids as many believe, he's actually pretty good with his children. He seems calm with them, and he genuinely seemed like a steadying presence for George. Maybe it was the better way to do George's first day of school, just George and his dad. Kensington Palace released this really lovely photo of Will and George smiling on his first day of school. It's a beautiful photo.
Meanwhile, People Magazine and other outlets have solved the mystery around Prince George's last name. There was so much speculation about what surname George would use at school, because obviously no one wants to go around calling him "Prince George" constantly in a school setting. His classmates will call him George, and his surname will be… Cambridge. Not Wales, not Mountbatten-Windsor or just plain Windsor. People Mag pointed out that George's backpack (which his dad carried) had his "school name" on it: George Cambridge. Will George "go by" George Cambridge throughout his education and his normal-job existence? I have no idea. It honestly depends on a lot of different things, most importantly… whenever Charles becomes king, William and Kate will be "invested" as the Prince and Princess of Wales. Their kids would then likely use the Wales surname, I would think.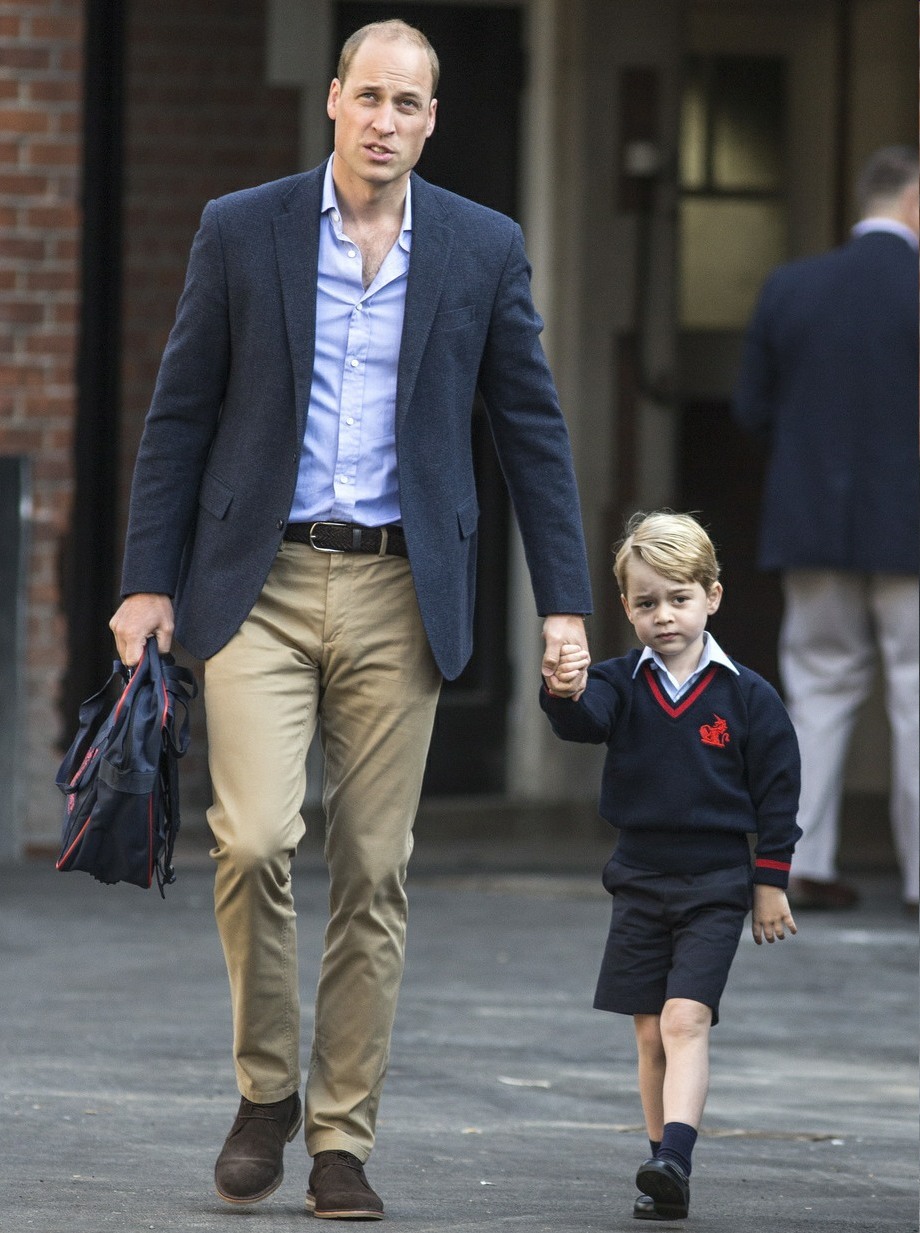 Photos courtesy Kensington Palace, PCN.