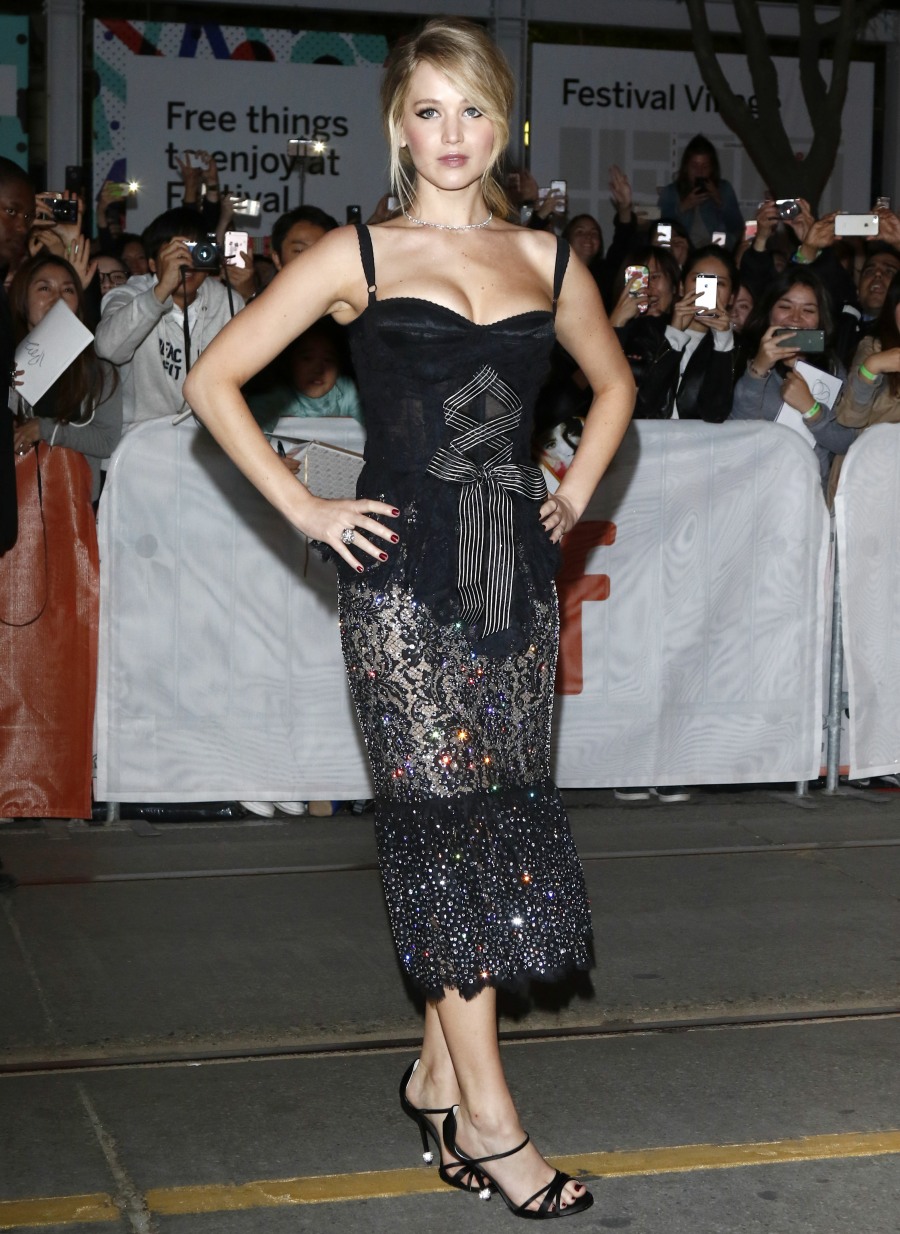 Here are some photos of Jennifer Lawrence, Javier Bardem and Darren Aronofsky at the TIFF premiere of 'mother!'. This has been a whirlwind promotion, probably because it comes out on Friday. It used to be the case that a September release meant that a movie didn't have much Oscar potential, but in this brave new world of Oscar campaigning, many of the films which go on to win Oscars are first released in September and October. I'm just saying… don't be surprised if 'mother!' has a lot of money behind it for an Oscar campaign.
As for the premiere photos…I think Jennifer has a new hair stylist traveling with her, and the hair stylist is mostly good. For many of J-Law's appearances in the past week, I've remarked on how her hair is looking great. I'm sure she has some extensions in there, but much of it her own hair and it's working out. The dress is Dolce & Gabbana and it's BAD. It's a dress made up of about seven "okay" design ideas all jammed together in one dress. It makes no sense.
Meanwhile, I'm still side-eyeing the crap out of Jennifer's relationship with Darren Aronofsky. They are as big a cliche as can be – the controlling older man and the naive young actress, the domineering bully who uses his power, his authority and his intelligence to control her. Just my opinion. This is what she said about him at TIFF:
Jennifer Lawrence says Darren Aronofsky, her mother! director and boyfriend of a year, is "bold and brave"—and maybe a little twisted. The actress, 27, joined the director, 48, for a press conference at the Toronto International Film Festival Sunday, where they discussed their upcoming horror thriller. And while Lawrence was instantly on board when she was offered the role, she joked that the script made her question Aronofsky's sanity.

"It was an instant yes before I even read anything," the Oscar winner said of joining the film. "He told me his ideas and I thought they were brilliant and unique and challenging. I've been a fan of his for years — I think he's bold and brave, and I think I said brilliant. But I've been a fan, so once he told me the ideas floating around in his head I said yes. Then I got a script and when I read it I threw it across the room and told him he had severe psychological problems. But it's a masterpiece."
Yes, how did they ever end up together? He wrote a role for her and she wouldn't stop telling him that he was so brilliant. If you wrote this relationship as a script, the script wouldn't be made because it's such a f-cking cliche.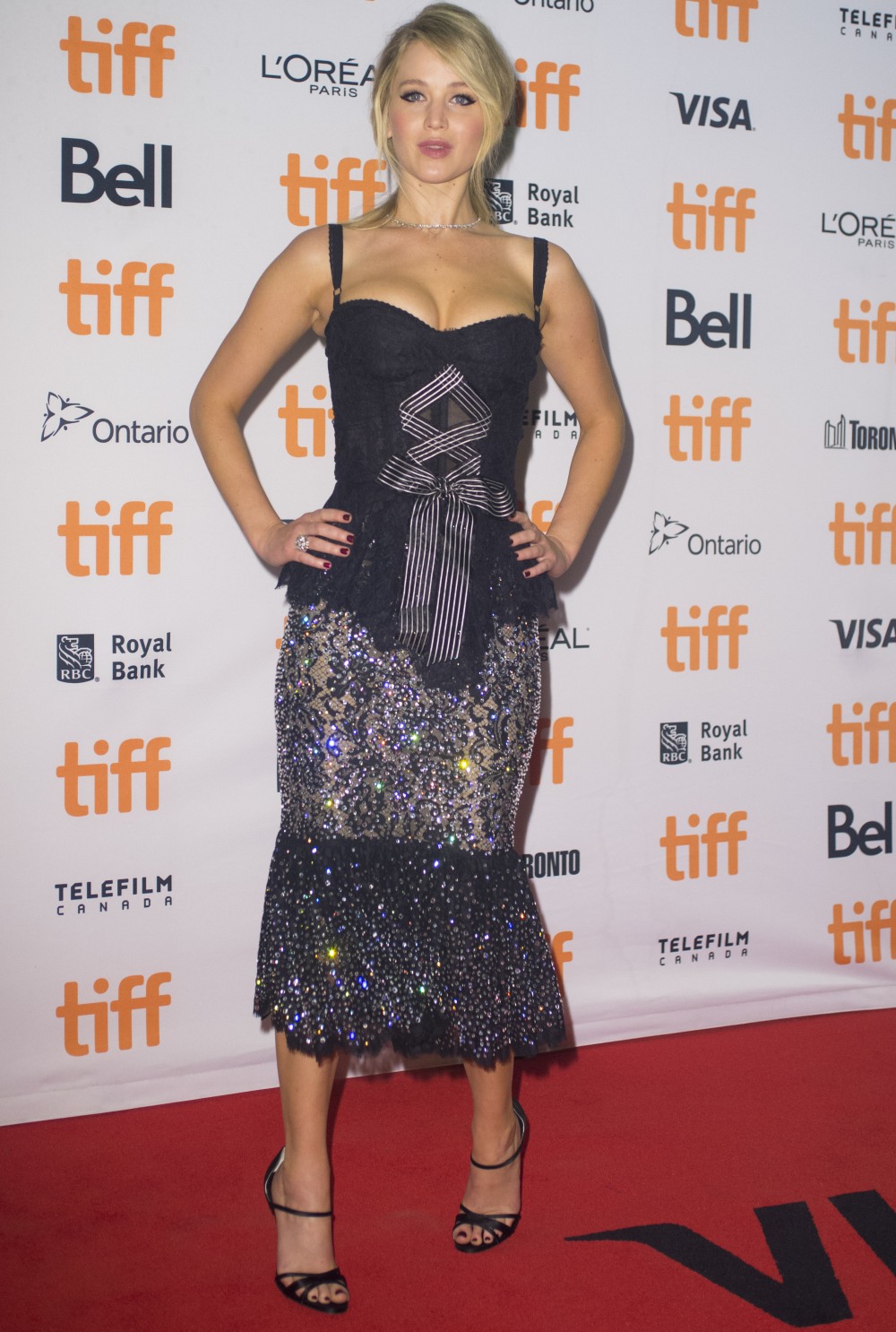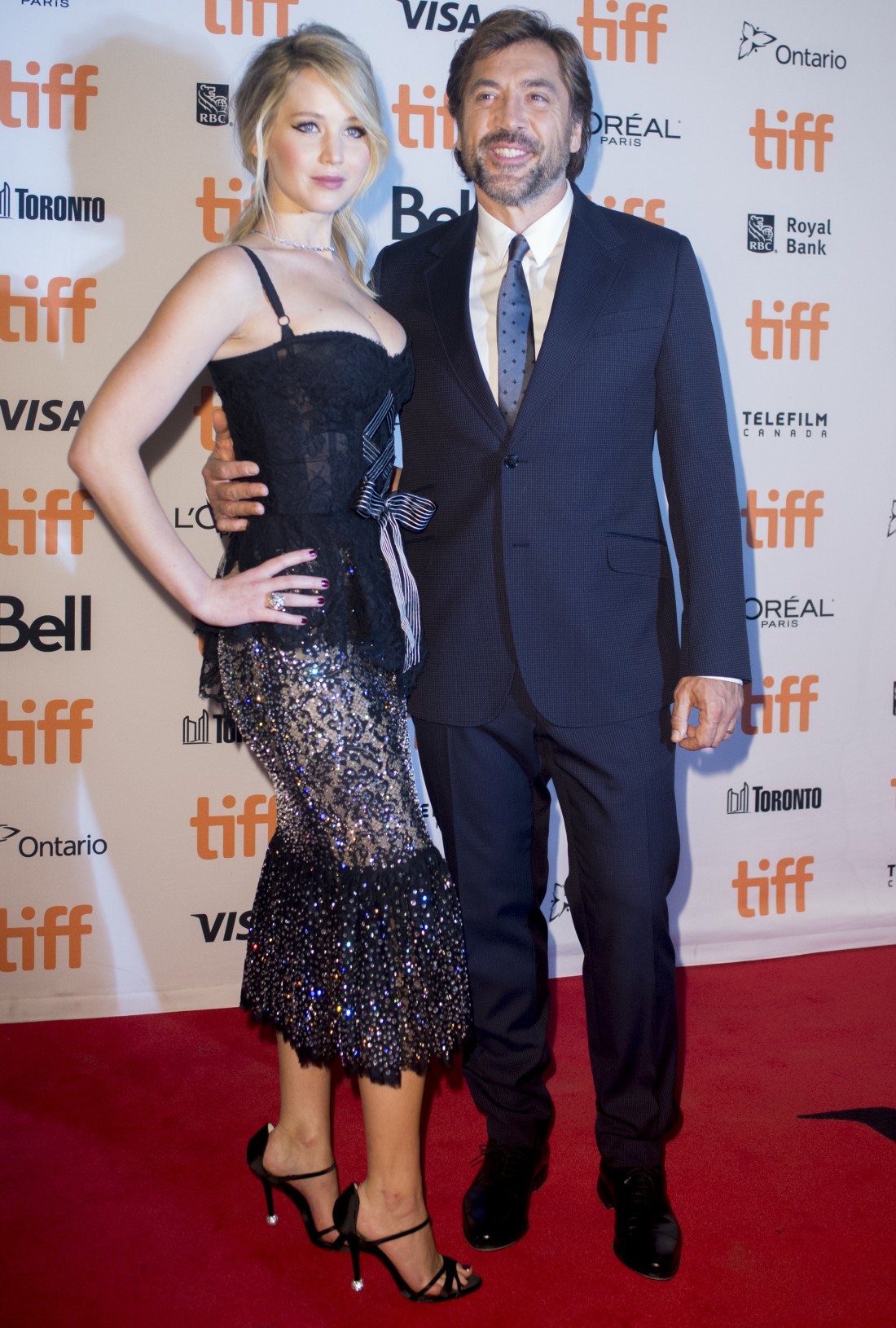 Photos courtesy of WENN.