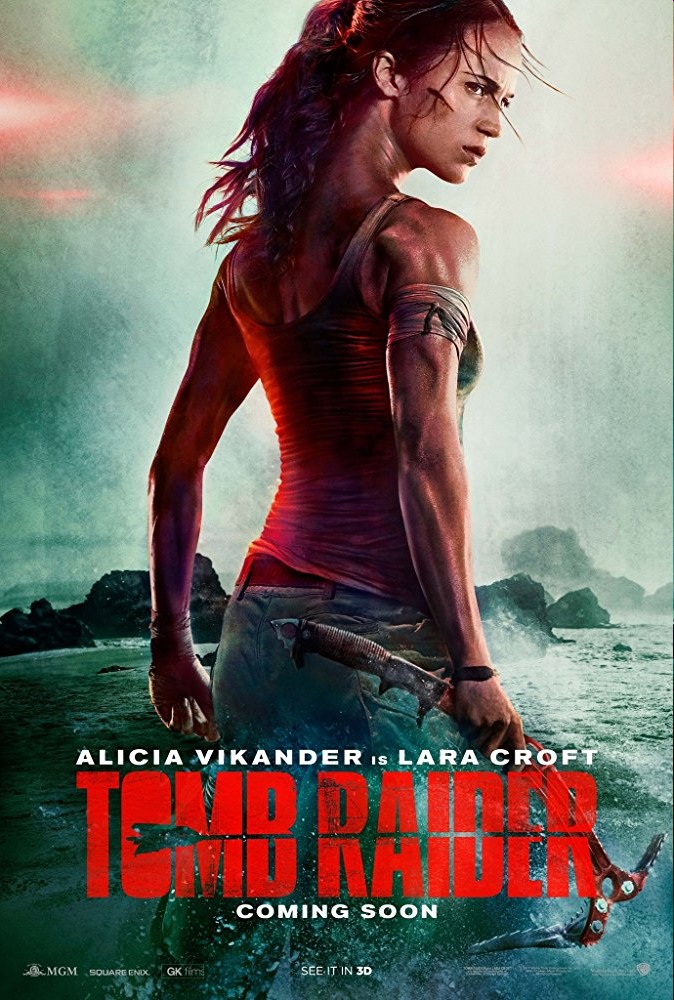 First, let's discuss this absolutely horrid poster which was released earlier this week. Alicia Vikander spent the better part of a year filming Tomb Raider, the reboot of the Lara Croft: Tomb Raider franchise. Angelina Jolie was the OG Lara Croft in the first two films, and I always wished that she would have made a third film (even though I think the second film sort of did mediocre box office). The property languished for more than a decade at MGM/Warner Bros before they handed it off to Alicia Vikander and her QEII-esque accent. The first poster came out this week and this is a Photoshopped mess. Are we supposed to believe that Vikander was able to remake her body into something taller, veinier, and with a long dinosaur neck? Who is responsible for this? It looks like they just popped her head onto a dude's body.
And now the first trailer has been released. This franchise-reboot reflects a reboot of the video game character too – this version of Lara isn't supposed to be so good at adulting, like Jolie's Lara was. Jolie's Lara lived in a palatial English estate, had servants and posh tomb-raidery friends, etc. Vikander's Lara is a hipster who works as a bike courier and has money problems. Not much of that backstory is featured in this trailer though:
Eh, it doesn't look bad? The action sequences look pretty decent, although the CGI on some of those set pieces really does make it seem like it was ripped from the video game. It's good to see Kristin Scott Thomas, even though she basically just looks like she's there to pick up a paycheck. Walton Goggins is the bad guy? That's interesting.
So, will this film be successful? Maybe, maybe not. I think the original, Jolie-led Lara Croft showed that people were open to seeing a female lead in an action-adventure movie, and Wonder Woman's success re-proved that too. If the marketing is able to tap into those "yay, feminism!" urges, this could be huge.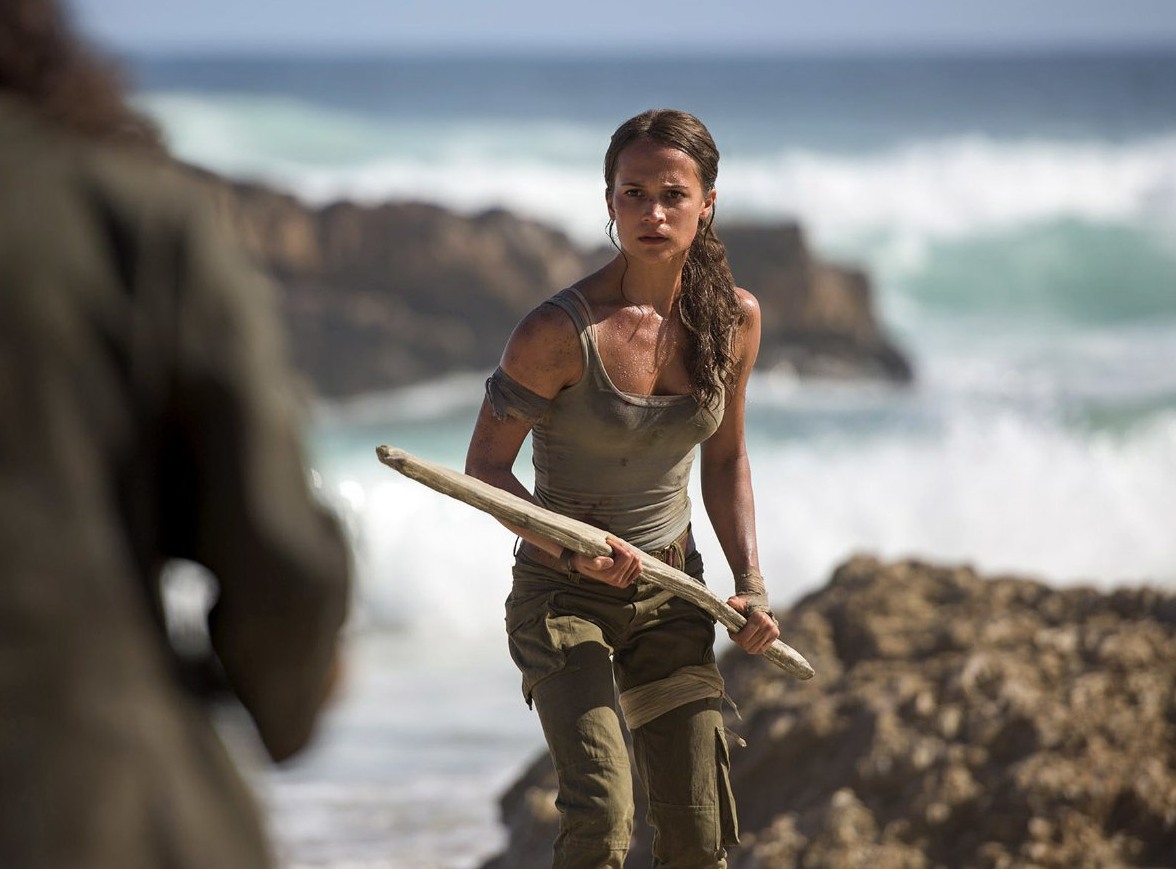 Poster and photo courtesy of MGM, Warner Bros.