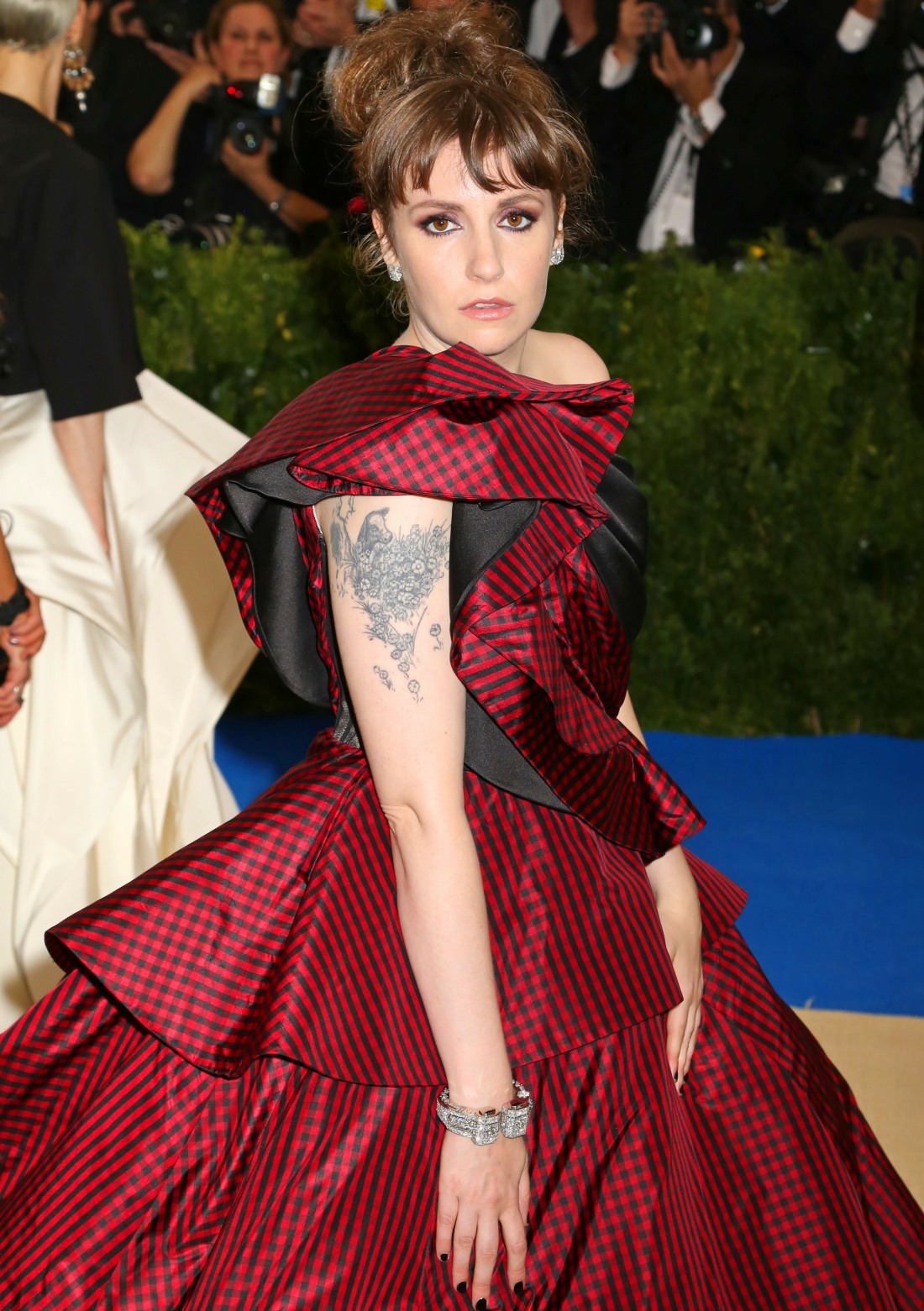 Several weeks ago, Lena Dunham was more awful than usual. She and Jenni Konner issued a joint statement on behalf of Girls writer/producer Murray Miller, who had been accused of raping Aurora Perrineau. In 2012, Perrineau was 17 years old when, she says, a 35-year-old Murray Miller raped her in his home. She went to the LAPD to make a statement, she took and passed a polygraph, and the police are currently investigating the situation. Lena and Jenni issued a statement claiming that having known Miller for "more than half a decade," they could say with perfect certainty and "insider knowledge" that Perrineau's "accusation is one of the 3 percent of assault cases that are misreported every year." Miller's legal team also smeared Perrineau in the press, making it sound like she was a thirsty famewhore just looking for attention and money. Except now Miller's legal team is admitting that Perrineau has never sought any kind of settlement or payout:
Lawyers for "Girls" writer Murray Miller — who has been accused of sexual assault by actress Aurora Perrineau — had initially claimed that Perrineau had demanded money from Miller. Now his lawyers are apologizing, saying that claim was incorrect — and that she'd never requested damages. In a statement to Variety, Donald Walerstein and Matthew Walerstein wrote, "In a previous statement to the media, we stated that Ms. Perrineau sought substantial monetary damages from our client Murray Miller. Neither Ms. Perrineau nor her attorney have ever made a demand for money. Our previous above statement was incorrect and the result of a good-faith misunderstanding."

In their initial response, Matthew Walerstein had denied the allegations against Miller and said, "After being contacted several weeks ago by lawyers who—on Ms. Perrineau's behalf—sought substantial monetary damages from him, Mr. Miller's legal team gathered overwhelming evidence directly contradicting these false and offensive claims. Only after her demands for money were rebuffed did Ms. Perrineau go to the police."
Murray Miller sounds shady AF, and his lawyers sound like they're cut from the same cloth. For what it's worth, Aurora Perrineau is the daughter of a well-known and respected character actor, Harold Perrineau. Her dad recently broke his silence on social media about his daughter's case:
— Harold Perrineau (@HaroldPerrineau) December 8, 2017
My heart breaks for Harold, Aurora and the entire family. Imagine trying to deal with all of that privately and quietly and then imagine Lena Dunham shoving her face into your life and claiming that you're all liars because she has "insider knowledge" of the case. Imagine that. Lena Dunham is done as far as I'm concerned – she's not coming back from this, ever. If it had been her first time screwing up, then there would have been an outside chance that she could come back. But for years now, she's been f–king it up over and over again. People are really done with her. Still, never count white privileged mediocrity down for the count, because those people like to protect their own. Judd Apatow just had to offer a comment on Lena's current situation, telling The Hollywood Reporter:
"Len is the greatest person I have ever met. She fights so hard for so many important causes. She really sticks her neck out. She cares about people. She started this amazing Lenny newsletter, which has created a platform for all sorts of different women to speak and be heard," Apatow told THR on Dec. 3 at ACLU of Southern California's annual Bill of Rights dinner. "We're all kind of trying to figure out how to navigate this best. It affects all of our lives and touches all of our lives in all different ways. She apologized for speaking too quickly, but I think many of us are in that situation. And I think overall she is one of the great people in our business fighting for very important causes. And I appreciate that."
No, she's not one of the "great people" in Hollywood "fighting for very important causes." She's only fighting for her own sh-t, and she's only doing it for attention. She's not a newborn duckling who can't comprehend her brave new world – she's a 31-year-old woman who proclaimed herself to be a woke ally, a feminist and a strident advocate for women and victims of abuse. She made a conscious choice to publicly call a young rape victim a liar in a public forum just because Lena can't comprehend that one of her dude-friends might be a rapist.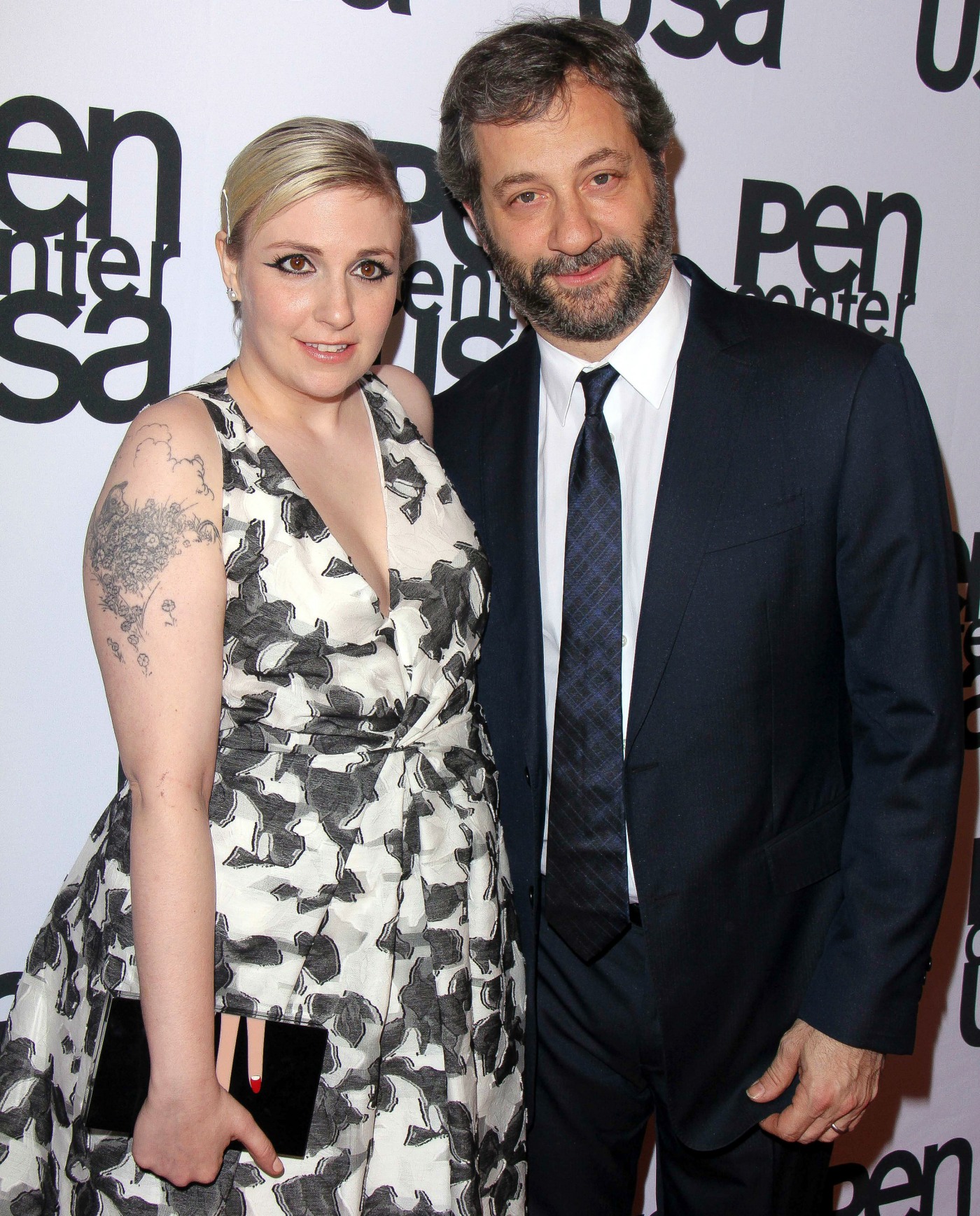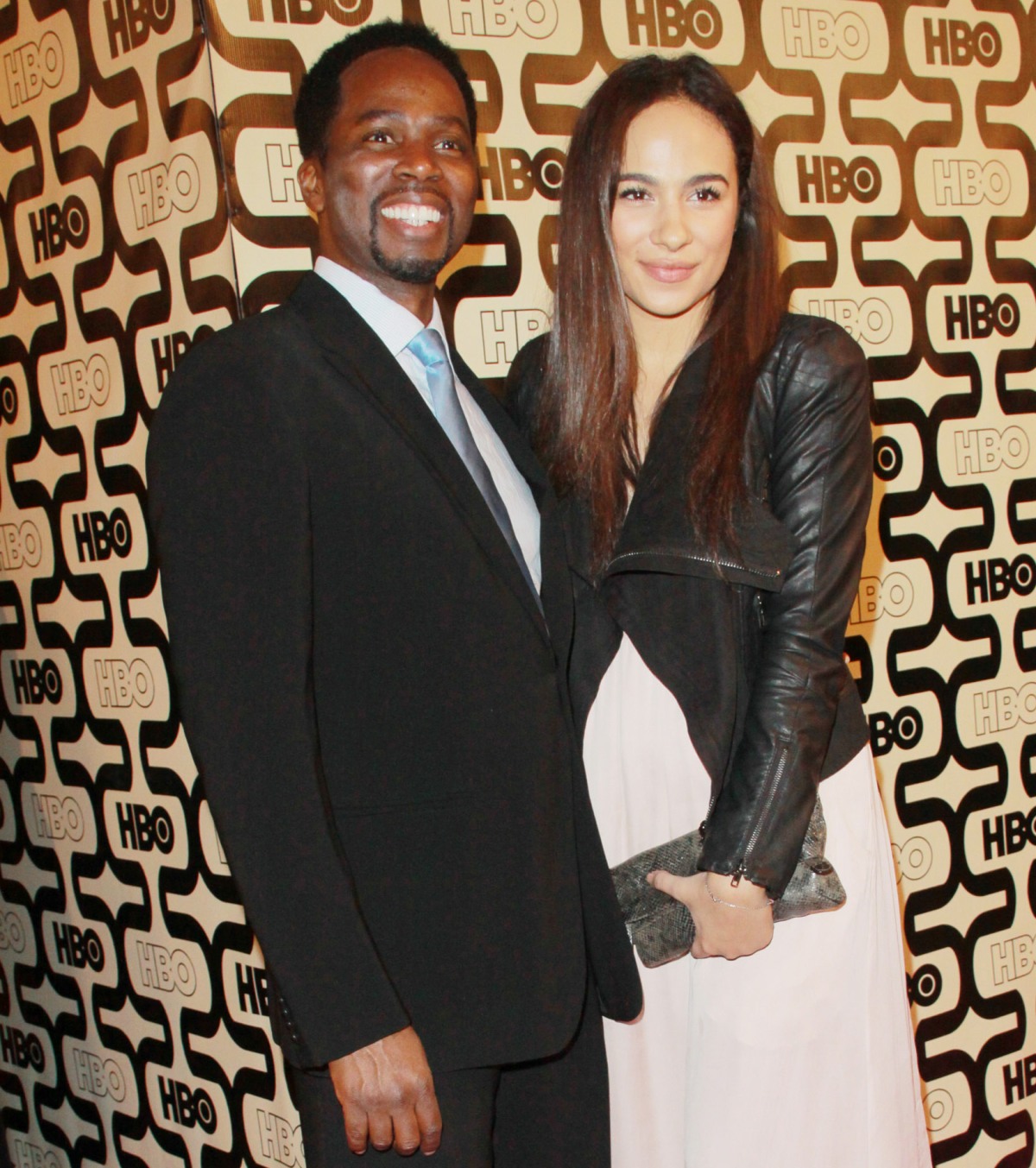 Photos courtesy of Backgrid and WENN.