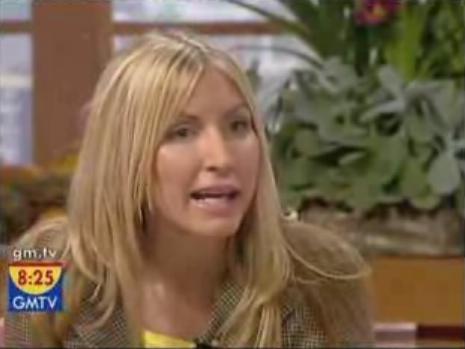 Who would have thought that Heather Mills going batshit crazy and telling the press she was considering suicide if they weren't nicer to her could possibly backfire on her? The self-righteous nutbag – who seems to feel she can say whatever she wants in order to get whatever she wants – has possibly put her foot in her own mouth for the last time. Sir Paul is said to be very concerned for the safety of Beatrice, their four-year-old daughter. Mills claims that there are people who want to kill her, and that Beatrice is in danger too. It seems most likely that Beatrice's biggest threat is her manipulative, narcissistic mother, who seems just histrionic enough to put her own child's life in danger.
Paul McCartney has revealed that he wants custody of his & Heather Mills' four-year-old daughter Beatrice -following her recent outbursts on US & UK television. According to Britain's News of The World newspaper, Paul, 65 has already consulted his legal team, a close friend of the star said: "Paul fears Heather's lost the plot and needs help. He's deeply worried. She claimed to the world that her life's at risk. If that's true, so is Bea's and she must be with her dad." In public Paul McCartney dismisses this week's frenzy of abusive attacks by estranged wife Heather – but, behind closed doors, private he is distraught and fears she will hound him to his grave.

After an awkward face-to-face confrontation between the embattled couple on Friday, angry Paul McCartney allegedly asked an aide: "Is Heather trying to kill me?" A close friend of Paul's said: "Paul's main concern is Bea's safety and well-being. Going for full custody is a last resort but he's really scared for his child. He doesn't feel he's got a choice now. And if Heather's life is at risk, then so is Bea's. Paul feels he just can't take the risk anymore and wants to know that his daughter is safe and well—and that means being with him. Paul did plead with Heather to consider Bea before she went on these TV shows, but she ignored him. Now he's deeply concerned their daughter is growing more aware of the public war between them."
[From ShowbizSpy]
The vengeful, mean-spirited part of me wants Heather Mills to lose custody of Beatrice just to teach her that you don't go around on national television saying you're going to kill yourself because the press isn't nice to you. The more logical part of me wants Heather Mills to lose custody of Beatrice because any mother who would do that could very likely be a threat to her child's safety. If those are the kinds of things she says on television, can you imagine what she probably says to her daughter at home? "You know why mummy has only one leg? Because daddy didn't love her enough." "You know why all those photographers are outside screaming at mummy? Because you didn't eat your vegetables." "You know why mummy cries herself to sleep every night? Because you love daddy more than her." Yeah, I'm sure this kid will end up fine.
Here's a clip from her interview – the actual discussion is over 15 minutes long.