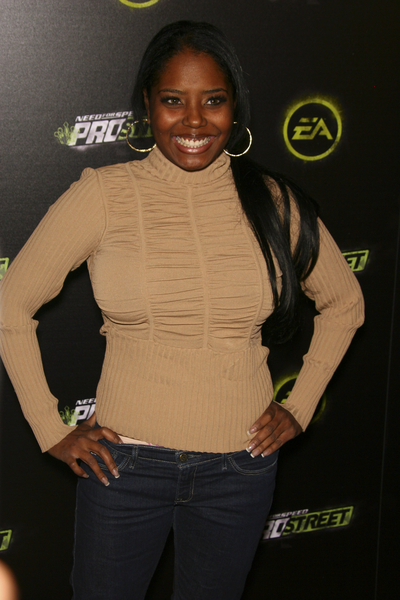 Shar Jackson and Kevin Federline have a weird relationship. And I mean weird mostly in a "good/unusual" sense. Kevin left Shar when she was pregnant to shack up with Britney Spears. Yet the two still remained in contact, and never really bashed each other publicly. While no one's in love with K-Fed, and a lot of people doubt his motivations, he's certainly the better parent when it comes to him and Britney. Maybe the fact that he and Shar managed to successfully co-parent their kids through all of that drama was indicative of his SLIGHTLY better-than-thought character. It certainly speaks highly of Shar that she was able to handle the situation. A lot of people point out that because K-Fed essentially made no money of his own, it was Britney who was paying his child support, so Shar had good reason to be nice about. I think that's bull. Jackson did milk it a little bit for publicity, but nowhere near where she could have. Considering that the press will essentially cover ANY Britney story, Shar could have gotten a lot more press and made a lot more money than she did.
Since Spears and Federline have split up (and since Britney's gone crazy) their sons Sean Preston and Jayden James have been spending the bulk of their time with K-Fed. Because he and Jackson are still close friends and spend a lot of time together, Jackson ends up looking out for Brit's kids more than Britney likely does.
Embroiled in an ongoing custody battle with ex-wife Britney Spears, Kevin Federline nevertheless is trying to see that all four of his offspring get along, thanks to a helping hand from former girlfriend Shar Jackson. Jackson, 31, has two children – Kori, 5, and Kaleb, 3 – with Federline, 29, and says that she watches Preston, 2, and Jayden James, 1, who are Federline's kids with Spears, 25.

"We definitely make sure the kids all bond together," Jackson told reporters Tuesday night. "I mean, they're siblings, they need each other." Jackson also stresses that she and Federline strive to keep their family closely knit, despite whatever differences she and he might have. "We're not together or anything but we're definitely still a family unit," says Jackson. "Honestly," says Jackson, "we're like the best of friends. Obviously, the relationship didn't work out for a reason, and we're cool with that. But we're still a part of each other's lives. And our children get to see two people who aren't together but still have a great relationship, and I think that's really important."
[From People]
Shar also says that K-Fed is a good parent, and always has been. Not just to his high-profile kids with Britney, but to her two kids as well. Though I don't remember ever seeing them or really hearing about them when he was married to Britney. But if nothing else, Federline doesn't seem to try to pimp out his kids to the press. Jackson also says they get along well because they don't talk about Britney or Federline's custody battle. She said, "That would be a non-stop conversation, and we don't even go there." I think K-Fed should get the kids, then he and Shar should get married and live in d-list paradise. It'd be like Britney's just desserts. She stole a guy from another woman, ended up having two of his kids, divorced him, went crazy, the guy went back to the girl with tons of the crazy woman's money, and they lived happily ever after. Or star in a bunch of cheesy reality shows, whichever works best.