Joss Stone: Lily Allen "can't sing", she's just a personality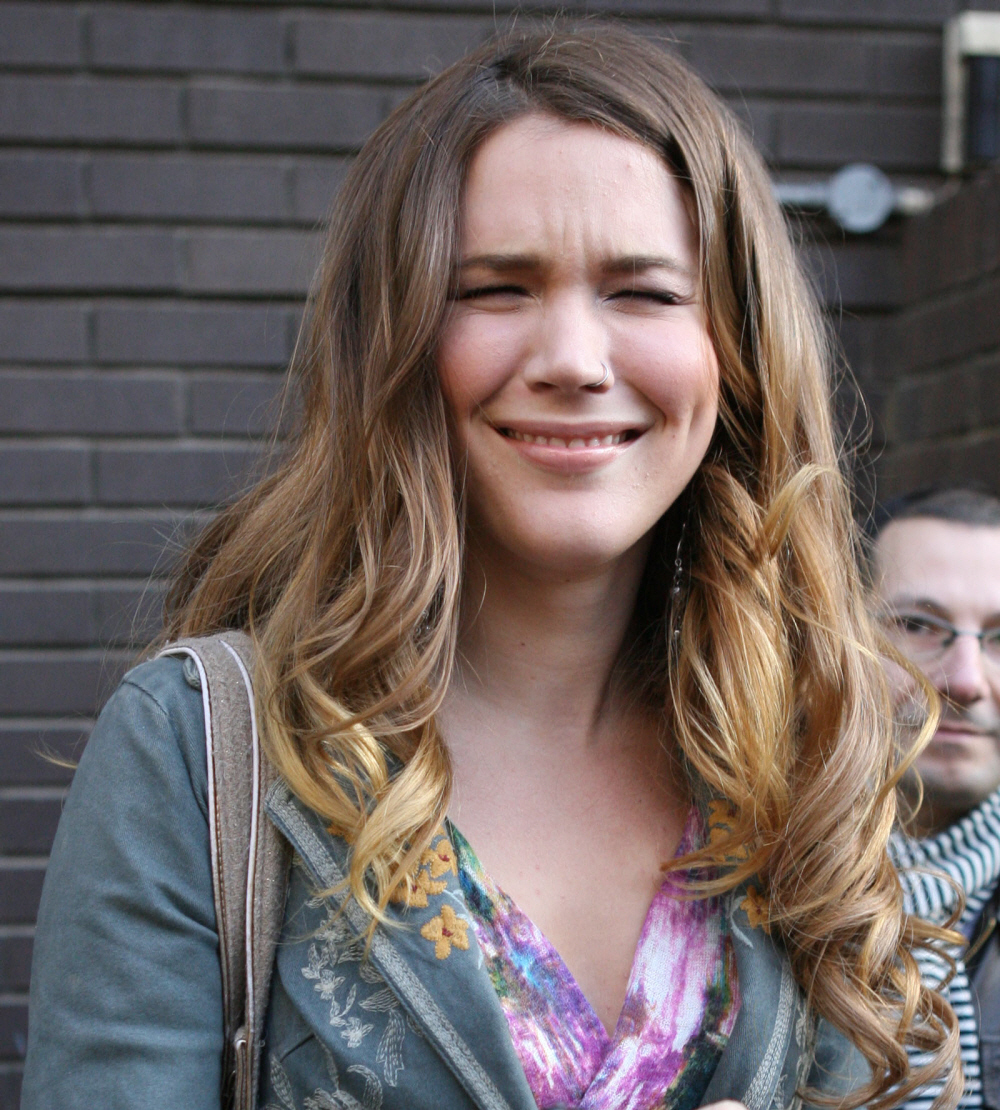 There's a British wannabe-diva battle brewing, and I can't pick a side. Joss Stone gave a recent interview in which she claimed that Lily Allen "can't sing" and that Lily is "more of a personality than she is a singer". Now… here's the thing. I don't hate Lily Allen, but I think she's a famewhore. And I like Joss's voice, but her personality seems very… vanilla? Like, smug vanilla, though. Joss also seemed to be criticizing any singer (or perhaps any person) who wanted to, you know, actually make a lot of money doing what they love. As in, "Who said that musicians have to be millionaires? Who made this a rule? We don't need that much money. We just don't. We only need enough to make music and to eat and to go on tour." Uh…
Joss Stone has launched an attack on fellow British singer Lily Allen, saying she "can't sing." She believes that Lily is more of a personality rather than a singer.

Lily is currently campaigning to try and make internet file sharing a criminal offense, to which Joss says, "She needs to sell records because she's not a singer, and that's not an offense to her because I think that she knows that too."

"I think she's a performer and she's more of a personality than she is a singer. But I think when musicians are really making real music people come to the show and that's what we make our money from, from playing live. And I think it's probably harder for an artist like Lily and any other pop acts."

"It's really about the track and about their personality and their celebrity and that's how they make their money is selling those records."

"So the downloads – she's not going to win that fight. None of us will win that fight. So let's just accept it and let's see it as something that can be beautiful and it might change music for the better. It might sort the weeds from the flowers."

"Who said that musicians have to be millionaires? Who made this a rule? We don't need that much money. We just don't. We only need enough to make music and to eat and to go on tour."

We highly doubt a lot of musicians agree with Joss on that one! We're sure they've all gotten used to their cush lifestyle and could never go back to having a regular life with a lot less money! Do you agree with Joss here?
[From Hollyscoop]
So, if Joss wants to just make enough money to get by, good for her. But she seems a bit judgy about other people actually wanting to stock up a few million dollars for a rainy day. As far as the Lily Allen stuff goes… well, I'll give Lily credit for actually co-writing most of her songs, and for using her mediocre voice to it's fullest potential. I just don't know which side to choose… probably neither.
Joss Stone is seen outside of a studio in London, UK on November 2, 2009. Lily Allen is seen attending The Q Awards 2009 held at the Grosvenor House in London, England on October 26, 2009. Credit: FAME.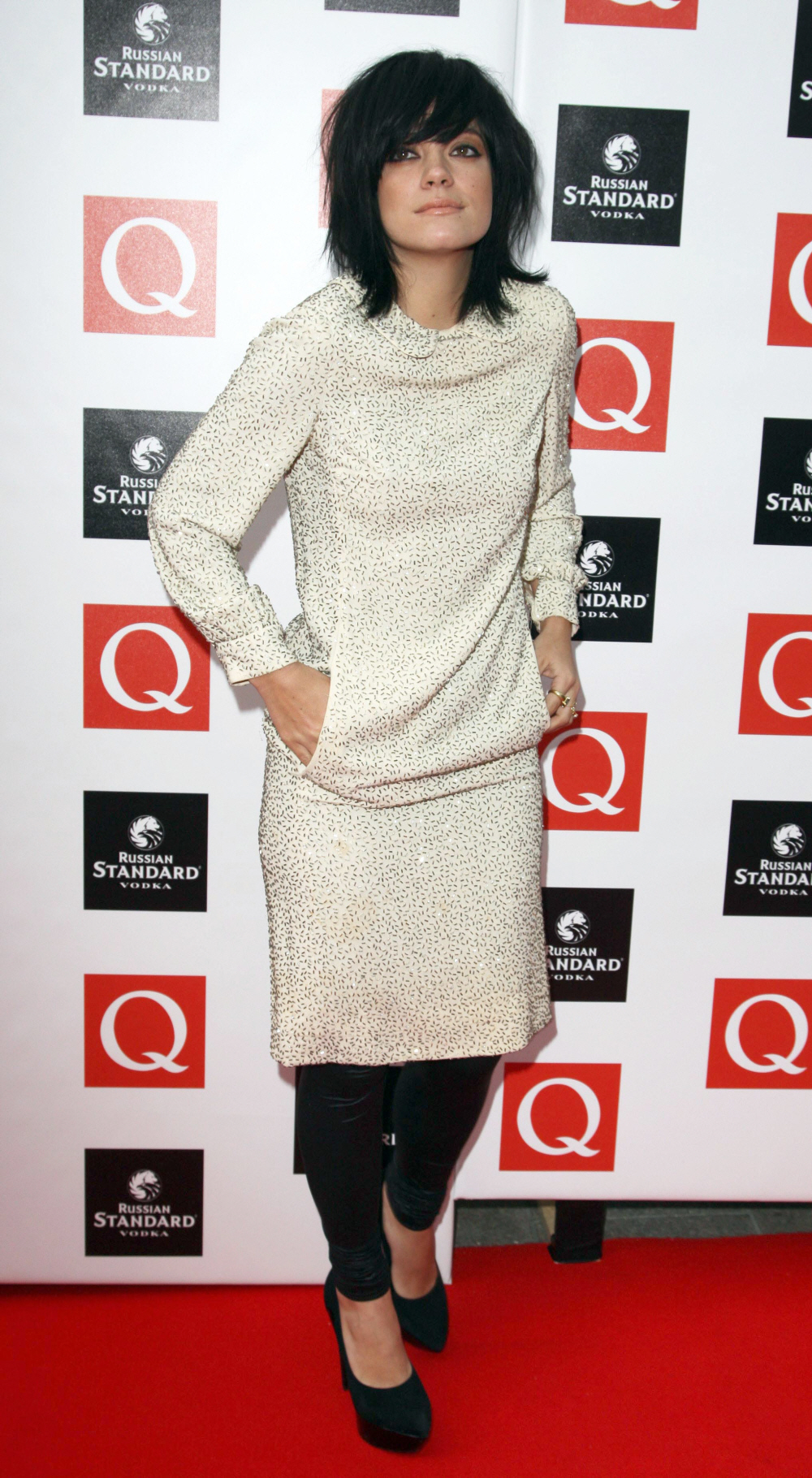 Written by Kaiser

Posted in Feuds, Joss Stone, Lily Allen, Money, Music

- Friends reunion on Ellen [Popsugar]
- Lindsey Vonn watches Tigers kids [Lainey Gossip]
- George Michael fell out of a car going 70mph [D-Listed]
- Real Housewives of Orange County recap [Reality Tea]
- New Man of Steel trailer [Pajiba]
- Jared Padalecki's hot bod [Buzzfeed]
- Doctors confirm Taylor Swift's new boobs [Evil Beet]
- Catherine Zeta-Jones finished treatment [CDAN]
- Anna Paquin hates the paps [Celebslam]
- Lance Armstrong is gross [The Blemish]
- What is Barbara Palvin wearing? [Moe Jackson]
- This is Petra Nemcova? [SVC]
28 Responses to "Joss Stone: Lily Allen "can't sing", she's just a personality"