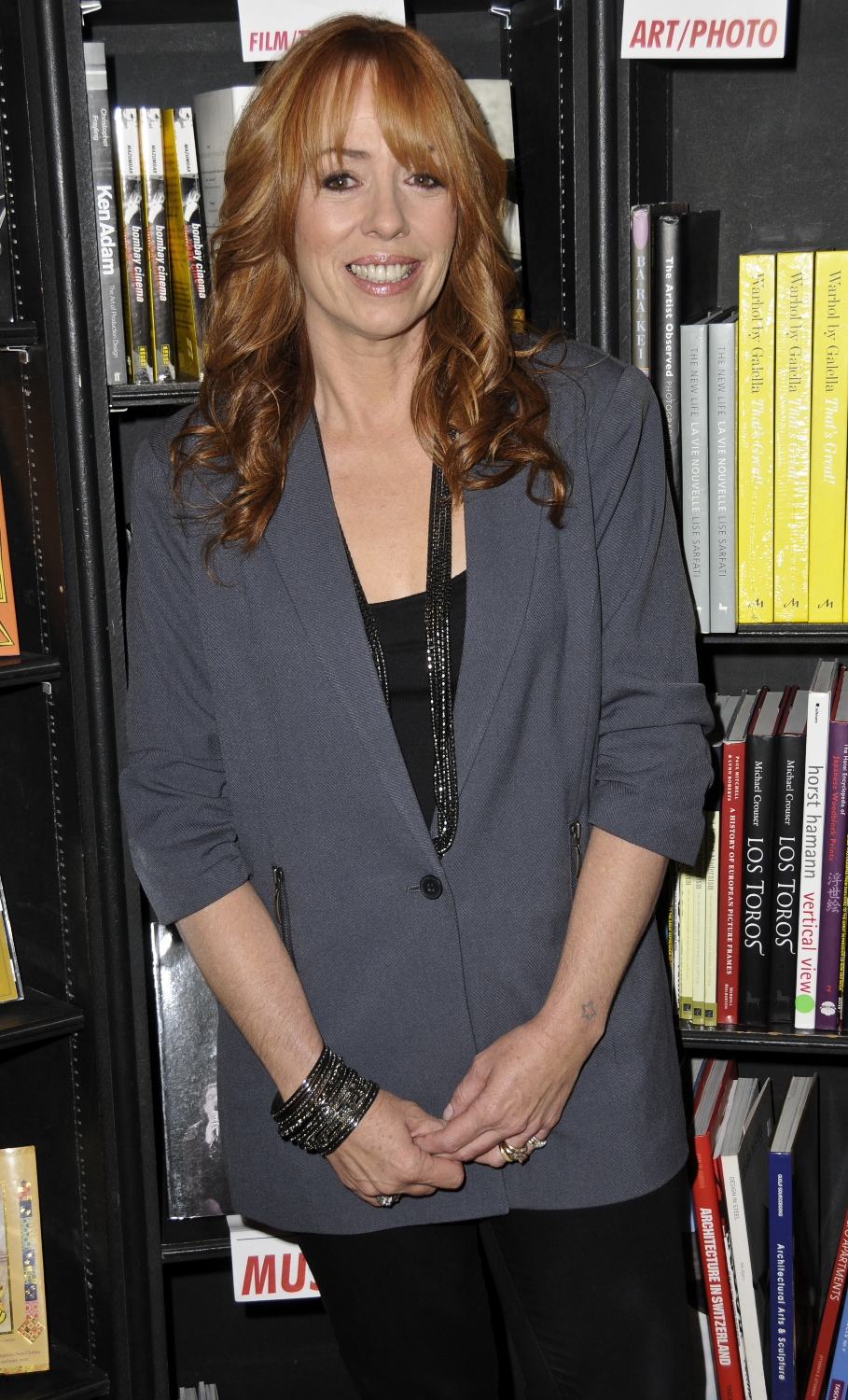 In September, Mackenzie Phillips went public with allegations that her father, Mamas and the Papas member John Phillips raped her and committed incest with her for many years. Mackenzie was releasing a book at the time, and got a huge amount of press for her explosive allegations. Many, including her stepmother (Mamas and the Papas' Michelle Phillips) said she was wrong to accuse her father of incest now that he's dead, and if she was going to bring it up she should have done so when he was alive. Not surprisingly, the whole thing has created a huge rift within the Phillips family, and not everyone believes Mackenzie, who has a long history of severe drug addiction.
As a result of all the tension and accusations, Mackenzie has been uninvited to the family Thanksgiving, and is pretty distraught about it.
Actress MACKENZIE PHILLIPS has been told to stay away from her extended family's Thanksgiving Day get together on Thursday (26Nov09) because she's not welcome after going public with incest claims against her late father. Phillips stunned the world earlier this year (09) when she revealed she and her father, Mamas & The Papas star John Phillips, had a decade-long romance, which began with a non-consensual sex encounter.

She went public with the shocking revelation in her bestselling book High on Arrival – and then appeared on U.S. TV shows to discuss her twisted relationship with her late dad. The big reveal split her family, with half-sister Chynna supporting her decision to come forward and stepmother Michelle Phillips insisting MACkenzie was wrong to go public with the incest claims.

And now it seems John's Mamas & The Papas bandmate and ex-wife is having the final say on the controversy by insisting MACkenzie stays away from the family over Thanksgiving. MACkenzie says, "I have been uninvited to the family Thanksgiving, which is very difficult."

Meanwhile, in a recent interview with U.S. news show Entertainment Tonight, Michelle states she still struggles to believe her recovering drug addict stepdaughter's incest story: "I respect John, I will always respect him as a musician and a man… If these accusations were gonna be made, they should have been made while John was alive."

Speaking to Entertainment Tonight on Monday (23Nov09), Michelle states, "I really don't wanna discuss this at all. I refuse to get drawn into the controversy."
[From Contact Music]
I doubt this could have been that surprising. If Mackenzie's version of events is true, then obviously what she wants and needs is for her family to rally around her and support her. Being without your family during the holidays is incredibly hard, even if you don't really like your family. You can pull it together and deal with it once or twice, but it's one of those things where time doesn't really heal the wound, it just grows deeper and hurts worse.
Hopefully Mackenzie has other friends and family she can spend the holiday with – ones who are supportive and want her around. Her accusations against her father are much bigger than your typical family drama, and I'd imagine it will be a good long while before they all gather around a holiday table again. Making her own new holiday traditions would be a good idea, instead of relying on her family to provide that right now. I'm sure it's not the worst thing she's gone through, but it's a special kind of ache if you don't handle it right.
Here's Mackenzie Phillips signing her new book 'High on Arrival' at the 'Booksoup' in West Hollywood on October 25th. Images thanks to WENN.com .