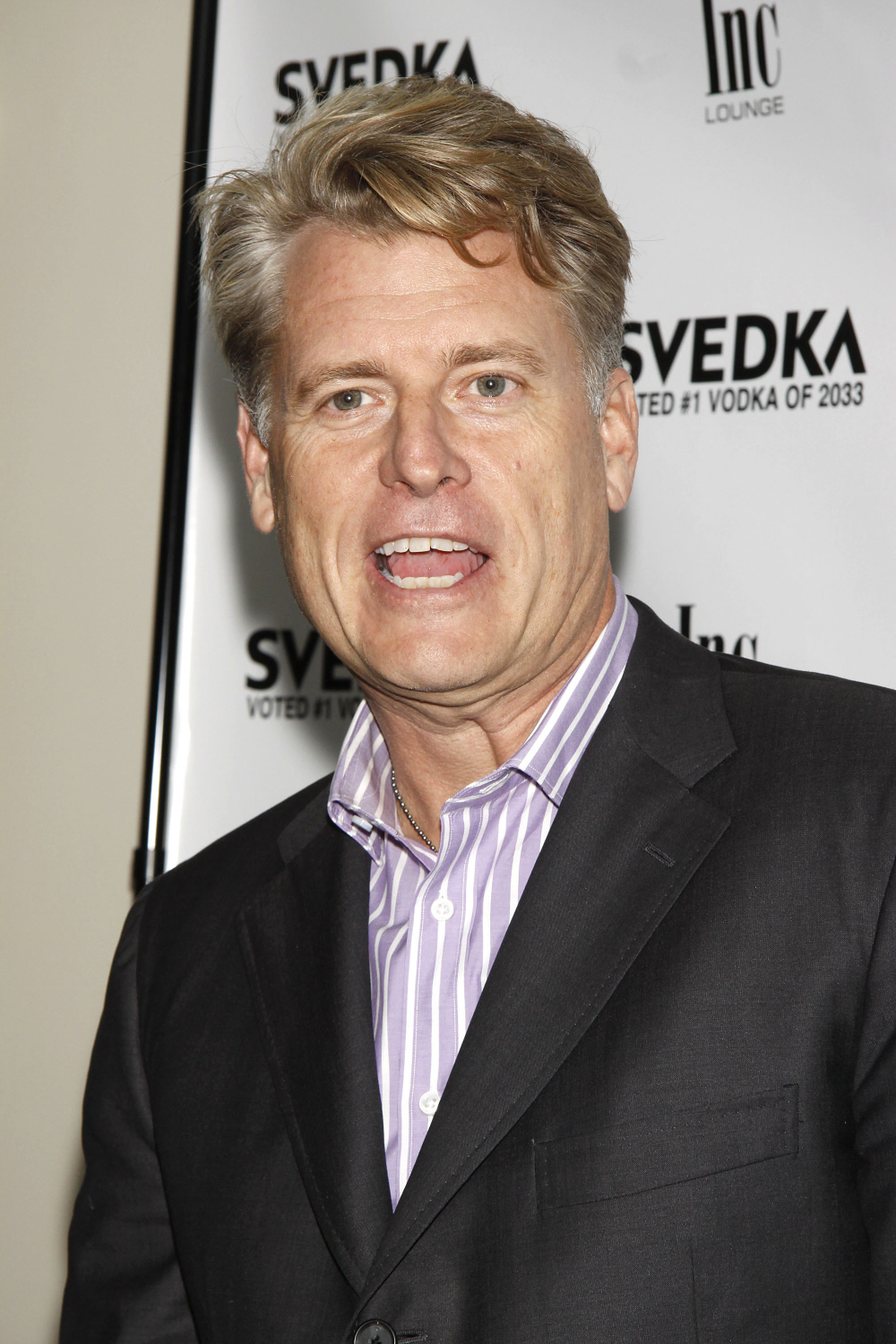 Monday night was Ashlee Simpson's Broadway debut, and her immediate family came out to support her. Jessica got weepy, Pete Wentz got drunk and had to pee, Mama Tina was quiet, as usual, and Joe Simpson decided to give some douchey quotes to some waiting journalists. Thank God he didn't decide to wax poetic on Jessica's breasts again, although the passive-aggressive force is strong with this family. Papa Joe decided he would make a pre-emptive attack against all of those people who would call his daughters "failures". He actually used that word – "failures". Anyway, he says "The world always want to make it look like we're failures but we're really just a family that works hard." Right:
Nobody puts Joe Simpson's babies in a corner.

At Monday's performance of Chicago in Manhattan — where daughter Ashlee Simpson-Wentz made her Broadway debut in the role of Roxy — the Hollywood dad admitted to feeling besieged.

"We as a family are under a lot pressure," Simpson said, adding that people want "to make us look bad and wants us to fail."

This past year, the proud patriarch saw Jessica, 29, struggle with her weight, mourn the death-by-coyote of her beloved dog Daisy and get dumped by boyfriend Tony Romo.

(Next year she returns to reality TV with The Price of Beauty, the VH1 series set to debut in March.)

While Ashlee, 25, and husband Pete Wentz doted on baby Bronx, who just turned one, she was also recently fired from the CW's Melrose Place.

"It was never a loss," her father says of the Melrose burn. "The world says whatever it says. [The world], again, always want to make it look like we're failures but we're really just a family that works hard."

The happy dad — who cried during Ashlee's Chicago performance — praised both of his daughters' ability to roll with the punches. "My children look at ups and downs and rise up above it all and remain strong…We're just normal people, and we always try to be who we say we are."
[From Us Weekly]
Here's the thing: I'll buy that some people call Jessica and/or Ashlee "failures". I've seen it happen, and let's face it, they have "failed" at certain things in their lives. We all do. They're both resilient girls, so I get that the whole "working hard" thing is defensive for a reason. But it just seems like an odd message for Papa Joe to bring to an audience – especially given that he was at Ashlee's big Broadway debut. And all he can think about is defending his girls from imaginary (or not so imaginary) attacks… and by doing so, he gives those criticisms legitimacy. I've said it before, and I'll say it again: Papa Joe does more damage to his daughters' careers than they do themselves. He needs to learn how to put a sock in it, at least around reporters.
Joe Simpson at Ashlee's Broadway premiere in New York, November 30, 2009. Ashlee Simpson-Wentz and Jessica Simpson at Ashlee's birthday celebration at Wet Republic at the MGM Grand Resort Hotel and Casino in Las Vegas, Nevada on October 2, 2009.