Kiefer Sutherland to be released from jail on Monday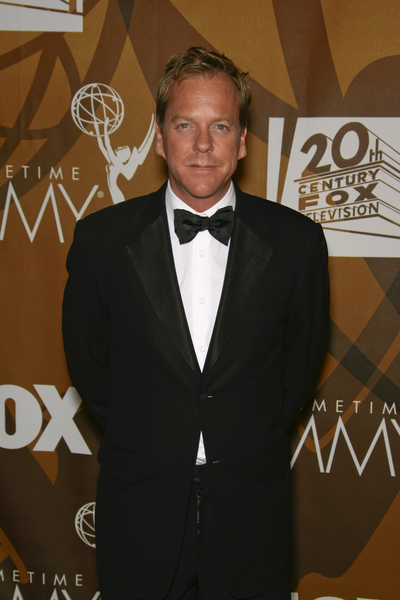 Though I've complained a lot recently about the easy sentences celebrity criminals have been given lately, I'm pleased to report that Kiefer Sutherland will be let out of jail on Monday– after serving his entire sentence. He asked the judge to serve his jail time in Glendale's city jail to avoid having to go to the massively overcrowded downtown Los Angeles County jail. But he couldn't get any time off for good behavior or early release due to overcrowding at Glendale. Which makes me think L.A. County must be really miserable if someone would make that trade. By all accounts, Sutherland was a model inmate. Something tells me considering his long history of drinking issues; it's good that he's learned how to do his time.
Kiefer Sutherland, who plays the hard-as-nails agent of TV's "24," was a softy during his 48 days in jail on a drunken-driving charge. Sutherland, scheduled to be released Monday, has spent his sentence cleaning sheets, pillowcases and blankets on laundry duty, police Officer John Balian said Friday.

"He was very humble, never complained," Balian said. "He didn't give us any problems at all." Sutherland, 41, pleaded no contest in October to driving with a blood-alcohol level above the legal limit of 0.08 percent. He was sentenced to 30 days, as well as 18 days for violating probation stemming from a 2004 drunken-driving arrest.

After entering his plea last fall, Sutherland issued a statement saying he was "very disappointed in myself for the poor judgment I exhibited recently, and I'm deeply sorry for the disappointment and distress this has caused my family, friends and co-workers."
[From the Huffington Post]
I think the long-term(ish) incarcerations of Kiefer Sutherland and Paris Hilton have almost renewed my faith in the celebrity justice system. Note that I didn't just say justice system, since celebs seem to have their own separate legal system. Nicole Richie's and Lindsay Lohan's 80-some minutes in jail were a pretty big letdown, but hopefully the tides are slowly starting to turn, and we can expect our favorite celebrity offenders to do some quality time in the near future. I'd love to say we can expect our favorite celebrities to stop committing crimes and shape up, but that trend unfortunately seems to be moving in the other direction. Next time around, we'll hear about Lindsay Lohan on janitorial duty and Nicole Richie being traded for a pack of cigarettes. Few things make me happier.
Picture note by Jaybird: Here's Kiefer Sutherland at the 2007 FOX Primetime Emmy After Party on September 16th . Images thanks to PR Photos.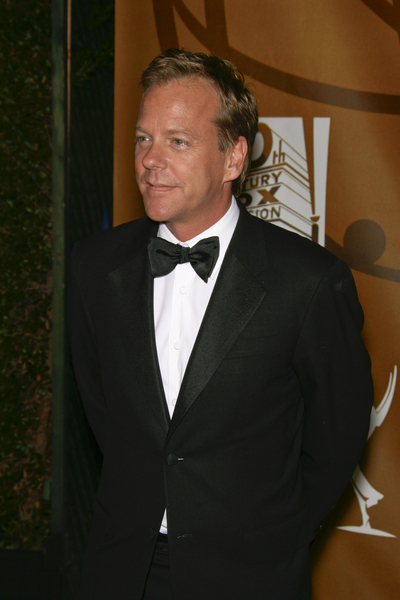 Written by JayBird

Posted in DUI, Jail, Kiefer Sutherland

- Mariah Carey lip synced on American Idol [CDAN]
- Colin Firth is looking good [Lainey Gossip]
- Internet celebrity charged with murder! [D-Listed]
- What is Paz Vega wearing? [Go Fug Yourself]
- New bachelors on The Bachelorette [Reality Tea]
- Goodbye to The Office [Pajiba]
- Bachelor Sean's fiance cheats on him [Evil Beet]
- Britney Spears out with her man [Popsugar]
- Nina Dobrev works it [Popoholic]
- Cindy Crawford needs to lay off the 'tox [Celebslam]
- Who said it: Carrie Bradshaw or The Dalai Lama? [Buzzfeed]