Brooke Mueller hospitalized in L.A., Charlie Sheen wants to visit her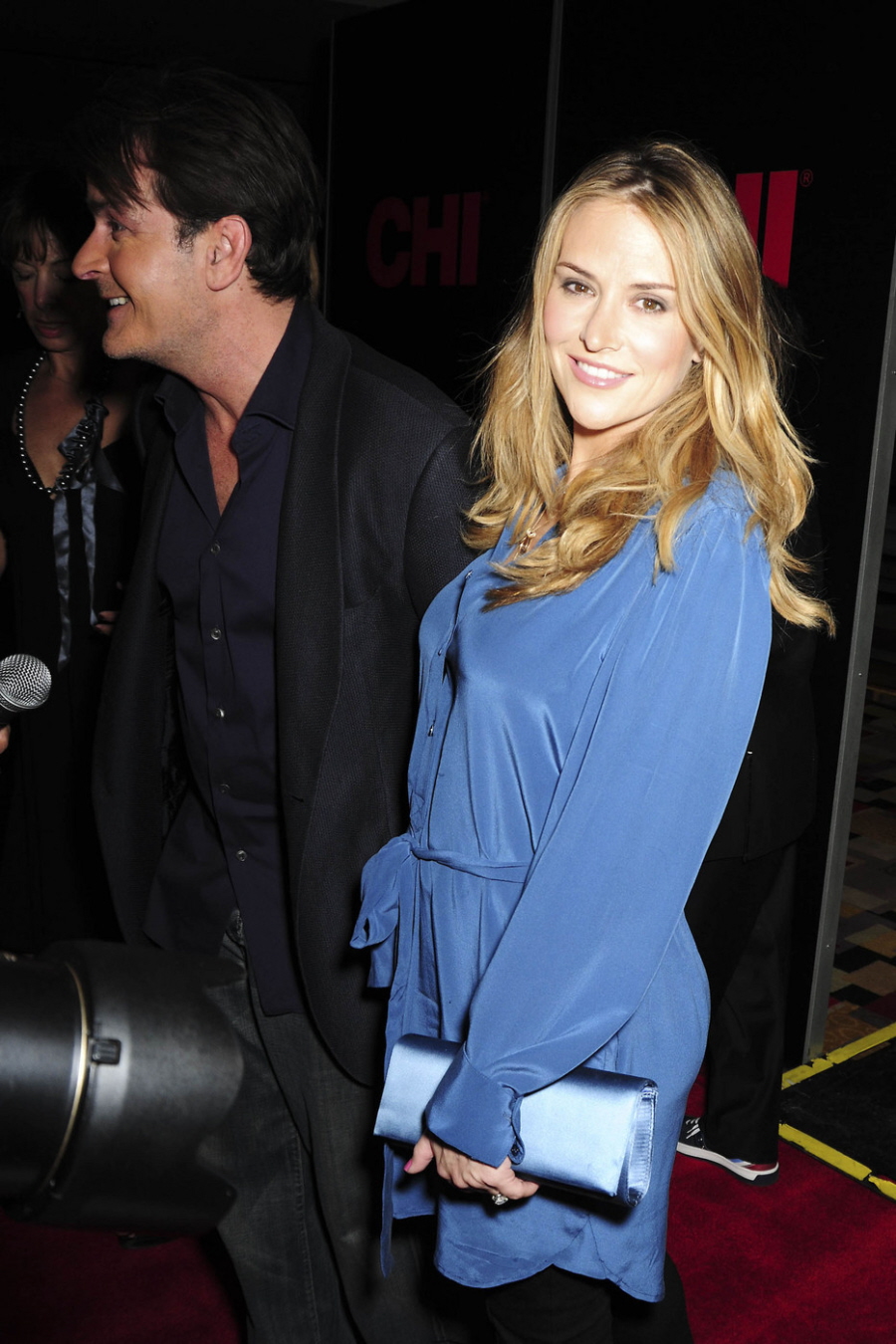 I didn't think things could get much worse for Brooke Mueller, the possibly estranged wife of Charlie Sheen. But I was wrong. The mom of twin boys Bob and Max was hospitalized due to a high fever caused by an infection after some dental surgery she had earlier this week. And get this: Charlie was working to have the restraining order lifted so he could visit Brooke in the hospital.
TMZ has learned Brooke Mueller, Charlie Sheen's wife, is going to be ok and she still plans to make the trip to Aspen for the hearing on Friday.

Mueller's lawyer, Yale Galanter, tells TMZ the infection that put her in the hospital today is under control — an infection she got as a result of oral surgery earlier in the week.

Galanter says Brooke — who was admitted to the ICU with a fever of 105 — was pumped full of antibiotics and she should be released today.

Galanter says the goal is for Brooke to make it to the hearing on Friday — a hearing to modify the protective order that prohibits Charlie from having any contact with Brooke. Galanter says he's not sure if Brooke will be in any condition to travel and it's possible he'll ask the judge to allow her to testify by telephone.

We're also told a motion should be filed shortly in Aspen to allow Charlie to have contact with Brooke, while she's in the hospital.

Charlie went to the hospital a short time ago .. under the protective order he's allowed to be in the same room with wife Brooke Mueller, but technically he can't communicate with her.
I'm having a hard time buying Charlie as the concerned husband here, considering he's most likely the person responsible for leaking all kinds of vicious rumors about Brooke, including that she is a raging alcoholic and crack addict who used while pregnant. But then again, I'm having an even harder time understanding why a woman would stay in a relationship with a man who held a knife to her throat and threatened to kill her. Yeah, I know there aren't any photos to back it up, but I do not doubt for one second that Sheen did that – and worse. Get better, Brooke. And think twice about removing that protective order.
Brooke and Charlie in Las Vegas in April 2009, credit: Pacific Coast News.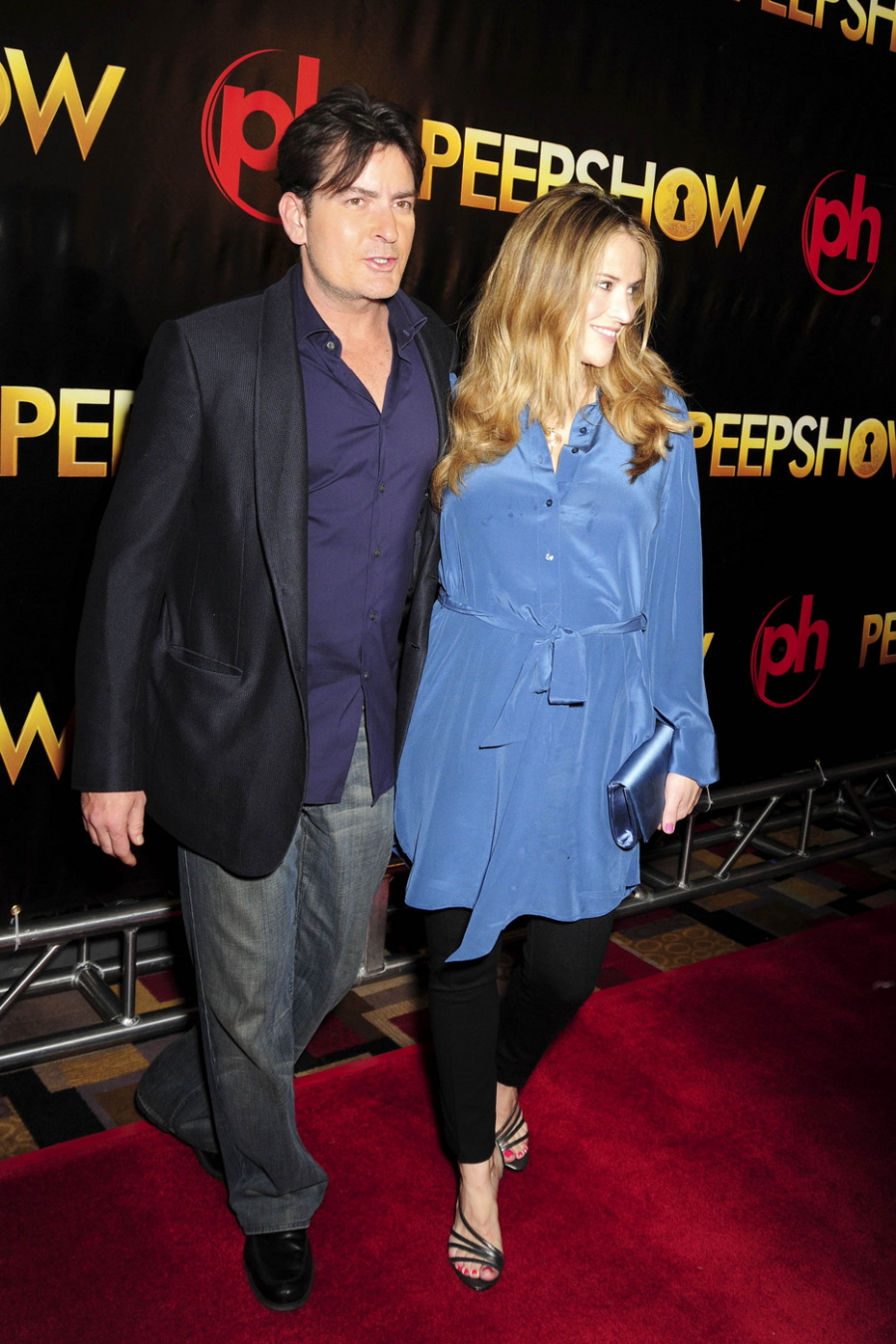 Written by MSat

Posted in Brooke Mueller, Charlie Sheen, Hospitalizations

- The Blemish interviews Carmen Electra [The Blemish]
- Rumer Willis joins Pretty Little Liars [Lainey Gossip]
- Morgan Freeman falls asleep during interview [D-Listed]
- Fug or fab: Isla Fisher [Go Fug Yourself]
- Tamra Barney confirms spinoff [Reality Tea]
- Movie franchises that rebounded [Pajiba]
- Why Dylan McKay is the perfect boyfriend [Buzzfeed]
- Saoirse Ronan could have been a Lohan [Evil Beet]
- GIFs from Cannes [Popsugar]
- Cat massages a dog [CDAN]
- Heather Graham is so pretty [Celebslam]
- What is Lucy Hale wearing? [Moe Jackson]
12 Responses to "Brooke Mueller hospitalized in L.A., Charlie Sheen wants to visit her"