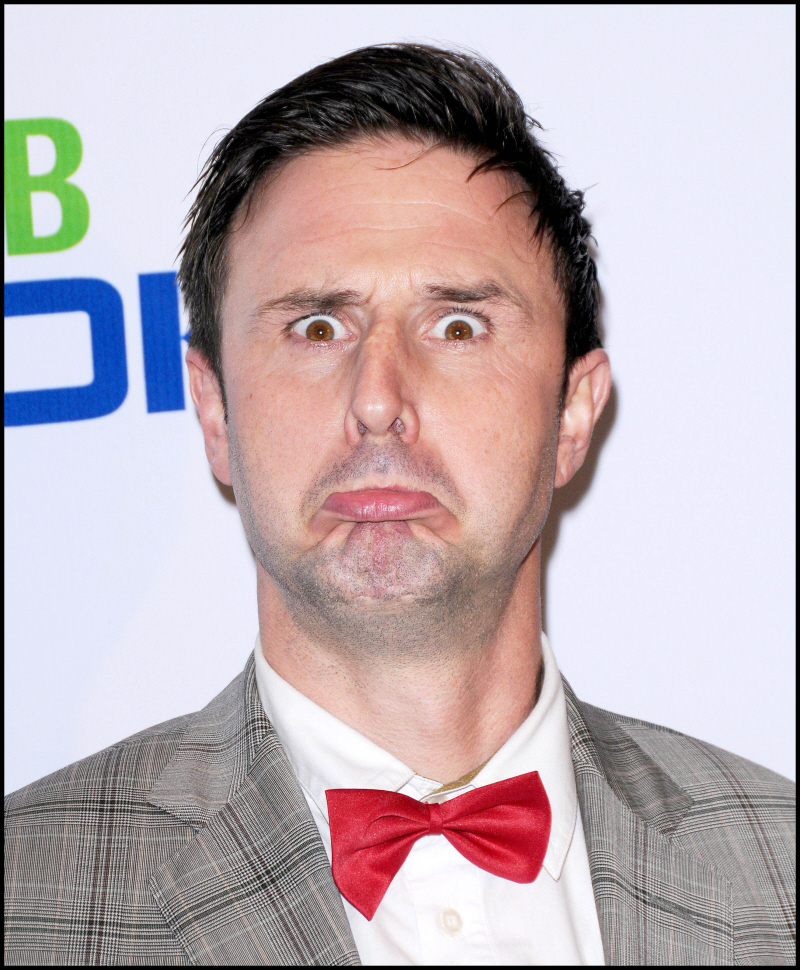 Everyone has been up in arms about last week's NY Times Blog insinuating that several Hollywood actresses once known for being waifs have – gasp – "put on a little weight." That list, according the blog, included not only Jennifer Aniston but her BFF and "Friends" co-star Courteney Cox. Cox's husband, David Arquette, was asked about this and didn't seem upset about the weight gain allegations – but instead, he felt that writing an entire article devoted to the body image of actresses was a "waste of space" and mean-spirited.
A New York Times fashion blogger outraged readers last week after alleging that Jennifer Aniston, Courteney Cox and Kate Hudson have "put on a little weight" at the Golden Globe awards. But while fans raised eyebrows at the bold criticism, one person who was less downright angry was Cox's husband, David Arquette. In fact, he thought that even discussing it was a waste of time, and that the blog had nothing to do with anything. I so agree.

The actor voiced his disgust to Tarts at the opening of the "Pee Wee Herman Show" in Los Angeles Wednesday. "I don't think that has anything to do with anything. Writing articles about people that put on weight is just wasting space for real news," Arquette said. "And who really cares? I love round people, I love skinny people. I love people in general; we've got to get past labels and stop being so critical about everything. On the Internet, people find that place and think they can just speak their mind, but a lot of the time you see how mean people are. In general, we just need to be a kinder society."
If this NY Times blogger, Andy Port, was looking to get noticed, mission accomplished. I thought David Arquette's response was very gracious, and he does bring up a great point. This blogger was supposed to be covering the fashion at the Golden Globes. Instead, she went on a rant that dissed the body sizes of women in attendance. But then again, another NY Times blogger covering the event also took a swipe at actor Michael C. Hall for wearing a skullcap to cover his hair loss after recovering from chemotherapy. So that gives you an idea of the intellect here. I know the NY Times is a sinking ship that is desperate for readership, but is this really the way to go about it? By joining the mean, ignorant, "Perez Hilton" school of blogging?
David Arquette at the opening of 'The Pee Wee Herman Show' in LA on January 20, 2010. Credit: WENN.