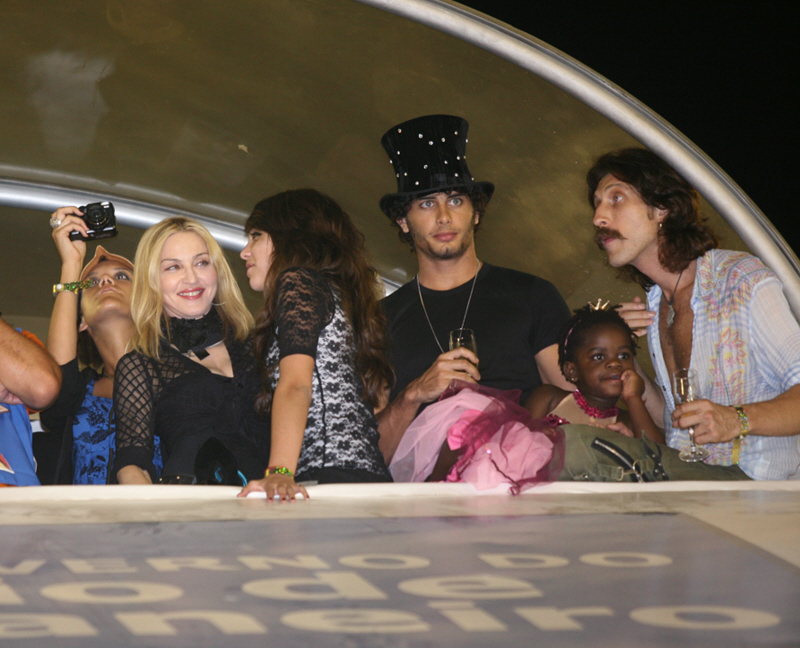 There are two slightly funny stories about Jesus Luz in the Murdoch-owned papers today. The first is a little piece from Page Six about Jesus being a weeper. Apparently, when Jesus was deejaying in Rio de Janeiro, someone heckled Jesus to his face. Jesus then cried like a little girl! Chuckle.
Jesus Luz had a bad night in Rio on Sunday. Madonna's boy toy was deejaying at a party for the best samba schools that participated in Carnival when a guest came up and threw beer in his face, saying, "Get out of here, I don't wanna see your face here anymore!"

As reported by iG Gente magazine, Luz "went to a corner and started to cry." He only finished the gig when four bodyguards were assigned to flank him.

But Luz might have the last laugh — he just signed with Warner Music, Madge's label, and will release his first record in April.
[From Page Six]
Ah, yes. Jesus signed a record deal. Did you know that deejays get their own recording contracts? They do. If they're dating Madge, and Madge pulls crazy strings. Seriously, The Sun claims that Madge had to agree to some pretty hardcore terms to secure Jesus' contract – and even then, she was only able to get him a two-single deal:
MADONNA's toyboy JESUS LUZ has signed a record deal – and will release a single by the summer. I'd like to say he managed to secure the contract all on his own thanks to his amazing talents. But the almighty herself put in more than a word.

The Queen Of Pop used all her might and muscle to get the model – who flaunted his own muscle on the beach in Rio de Janeiro yesterday – signed up by her former label Warners.

The Brazilian's first single We Came From Light will be issued in the first half of May. Protective Madge had to make some uncharacteristic concessions to secure its release.

She rarely gives permission for any of her iconic back catalogue to be used in adverts. But in order to get execs to sign up her fella, she relented and classics Vogue and Like A Prayer have been licensed for a major advertising campaign Stateside.

A source said: "Madonna was determined to give Jesus all the help she can. She holds a lot of sway at Warners, where she had a deal until very recently. But getting him on the books wasn't completely plain-sailing. There was a little give and take between her and execs, but a compromise was eventually settled upon."

Jesus has a two-single deal, with the label allowed first refusal on an album as well. An initial version of the club track featured vocals from her Madgesty herself, but that's unlikely to get a full release. It's more likely to feature as a B-side or on a remix.

Generous Madonna has also been covering all of Jesus's expenses, including his hefty studio costs. And she been calling on other old pals, including legendary remixer VICTOR CALDERONE. The dance music heavyweight has had a long association with Madonna, retooling much of her back catalogue, such as Frozen and American Pie. And he's been busy toying around with Jesus's tracks.

The source added: "Madonna really wants Jesus's career to take off. She's been going through her Filofax and putting him in contact with as many of her influential pals as she can. She's worked with Victor for a very long time and he understands just what she likes. Having him rejig Jesus's tracks will give them a cool cachet which is essential to building a clubland buzz."

Friends in high places, eh?
[From The Sun]
If this is true (big if), then it shows that Madge really does A) Care for Jesus or B) Want him to get a real job. Because Madge hates to give up anything. She hates to spend money, she hates to give up her musical rights, she hates to be in a position of weakness (in business). So which is it? Does Madge love her Jesus, or was she just tired of him sitting around the house? My opinion: she knows that she and Jesus aren't going to be forever, so she wants to ensure that he's set up professionally whenever she does dump him. She takes care of her boy-toys!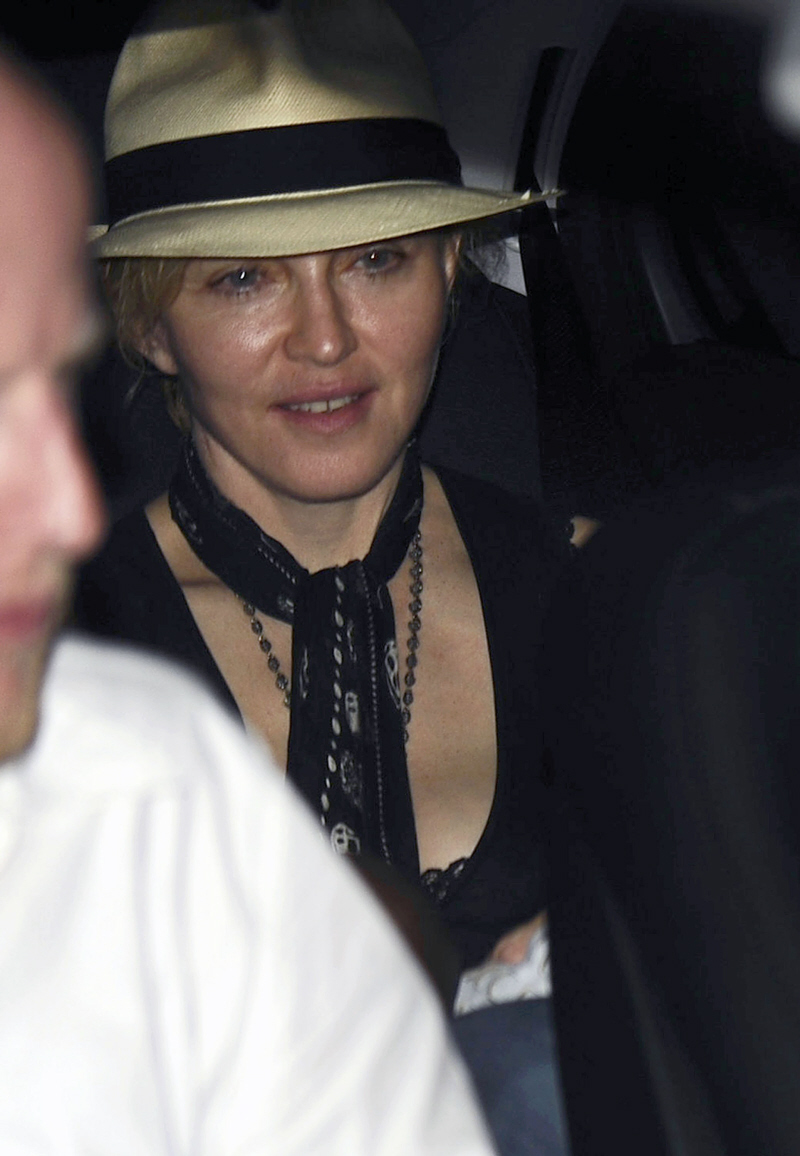 Jesus and Madonna in Brazil on February 13 & 14, 2010. Credit: INFphoto.com and Bauer-Griffin.