Kris Humphries is dumb as a box of Kardashian weaves in his GMA interview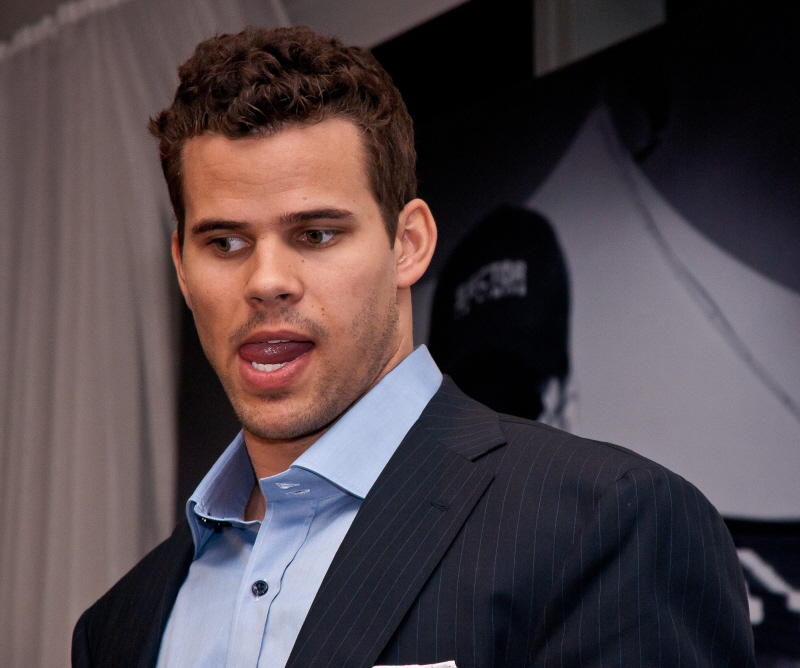 Kris Humphries did his "first interview" on Good Morning America today. I just watched 90 seconds of it and I was bored out of my mind. Kris really is dumb as a rock, in my opinion. Throughout the conversation, he, like, YOU KNOW, um, talks about, like, YOU KNOW, basketball a lot, like, he, um, brings the conversation, YOU KNOW, around to basketball, um, like, a lot. Here's some of his interview:
Some highlights:
On his divorce: "For me, it's just certain things happen in life and you've got to move forward. Through everything I'm just focused on family and preparing for basketball. Basketball has always been something I've taken really serious and I continue to do that and I'm just moving forward."

When asked if he loves Kim Kardashian: "I'm focused on just what I can control, which is being ready to play ball and supporting my mom and her cookie baking.," he said. "I don't really play into all the gossip and things that take place, but that's life. I've been doing a lot of things with my foundation and spending time with my family and working on my game," Humphries, who does not currently have a contract with an NBA team, said of his life post-Kardashian. "Hopefully I'll be on a team soon and get ready to go."

When asked if the cameras destroyed his marriage: "I can't say for sure or not for sure. It's the only time I've been married. I've been in the NBA since I was 19 years old, but it's a different level."

SRSLY BASKETBALL: "Through everything I've just focused on family and preparing for basketball," he said. "Basketball is something I take really seriously and I continue to do that. You know, I'm just moving forward."
[From Us Weekly & ABC News]
OMG, shill for a contract harder, Kris. This boy's hustle is seriously lacking. Some publicist told him, "Just mention how focused you are on basketball!" And all Kris could do was stutter "Basketball… basketball…um… you know… basketball." He's probably still muttering that right now. I mean, I get the hate for Kim, I really do. But you can't tell me that Kris is any kind of prize.
GMA video thanks to Radar Online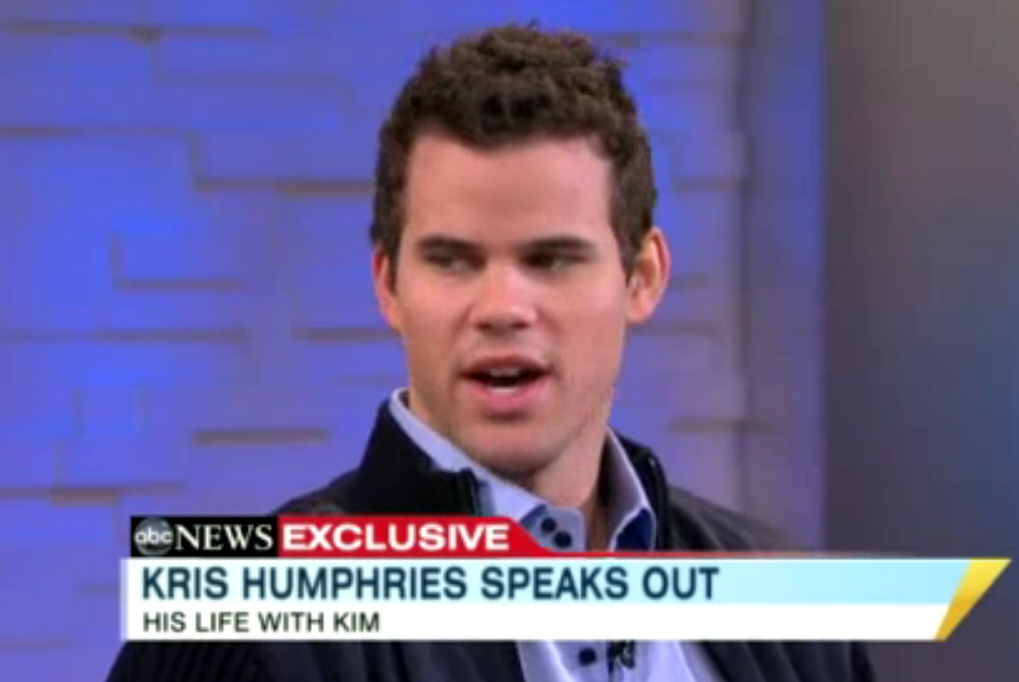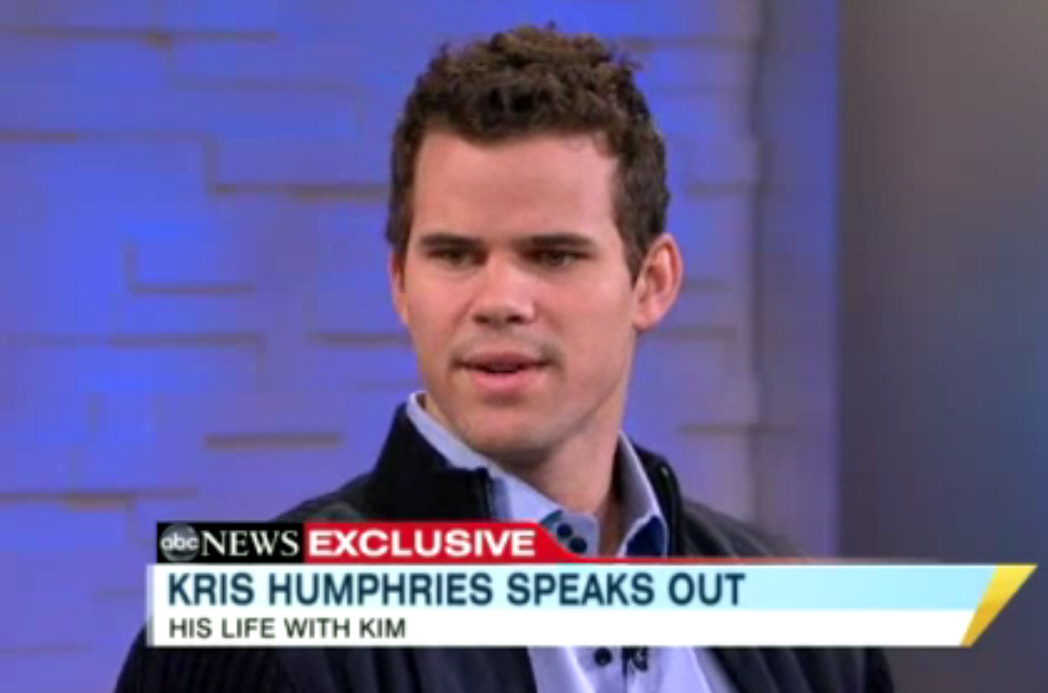 Photos courtesy of GMA & WENN.

Posted in
Kris Humphries